Aaron's favorite color is orange. When he was a year old I found him sorting a box of crayons and picking out all of the orange ones. He's been ALL orange ever since so the color scheme for his birthday quilt was a no-brainer. He kept hinting around that he would like me to make him one for his bed so I worked on this in the evenings when he was in bed. It was so fun to surprise him. He loved it!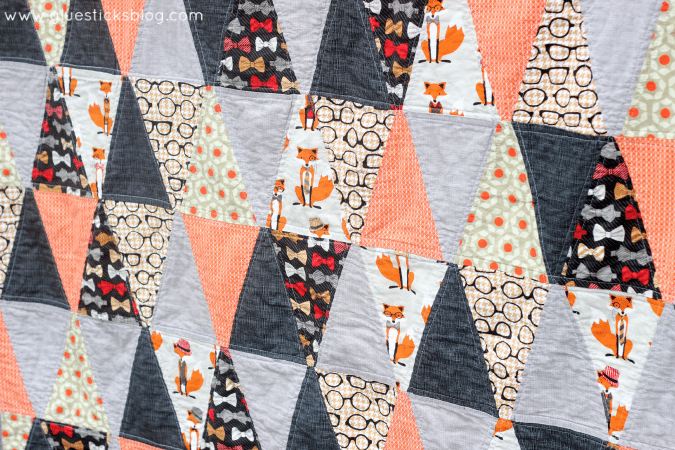 I made a simple triangle quilt pattern by cutting out 8″ tall triangles and forming rows in a random pattern. The fabrics are a mix of Robert Kaufman's Fox and the Houndstooth prints and calico prints from Joann's. I just love that fox print. He reminds me of the Fantastic Mr. Fox, a book that Aaron read not too long ago.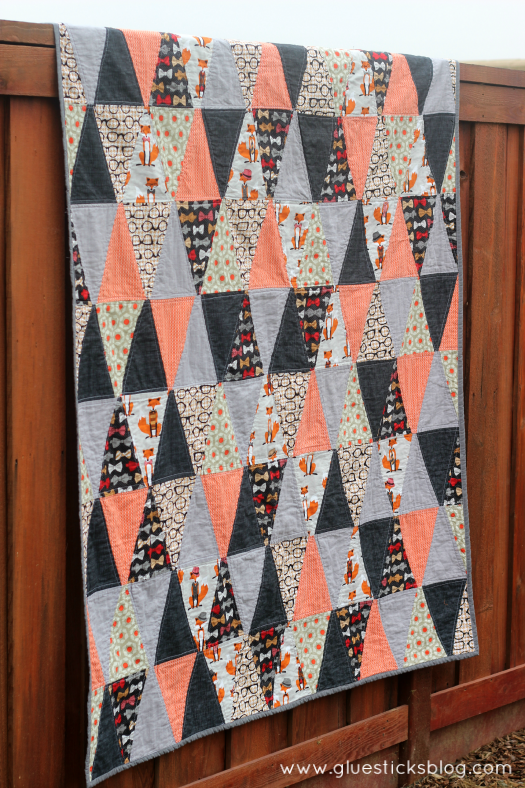 I made it throw size, but it is big enough for his bed too (untucked). I love coming downstairs in the morning and seeing him wrapped up in it on the couch. It makes every late night totally worth it!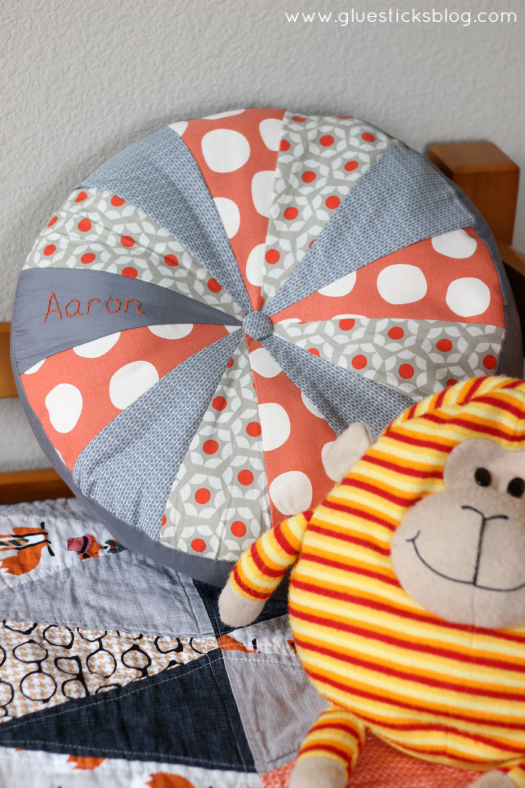 When I made the Sweetheart pillows for the girls he asked me to make him a pillow too. A simple sprocket pillow from Cluck Cluck Sew was the perfect (free) pattern. I think I need to make a few more of these!