Every mom needs an emergency diaper changing kit to keep in the car. A friend gave one to me, and now I'm giving one to you. You'll thank me someday! This shop has been compensated by Collective Bias, Inc. and its advertiser. All opinions are mine alone. #MoreHuggiesMoreSavings #CollectiveBias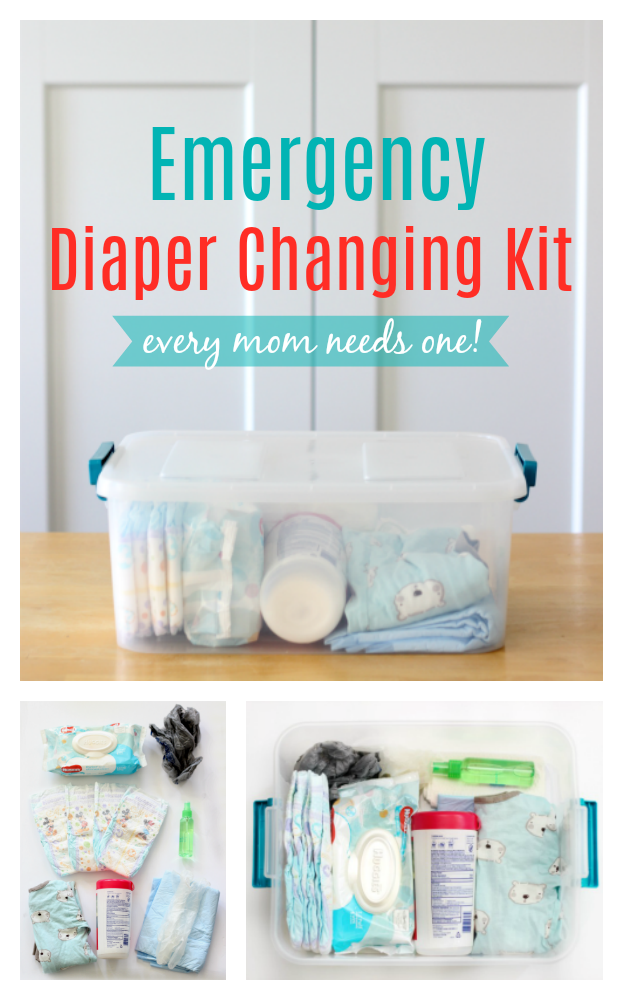 One thing that having 5 kids does is make you a bit cocky when it comes to taking care of a baby. Having a 5 year age gap between the baby and the previous sibling does something to you too. It makes your memory a bit hazy. Like how messy newborn diapers can be.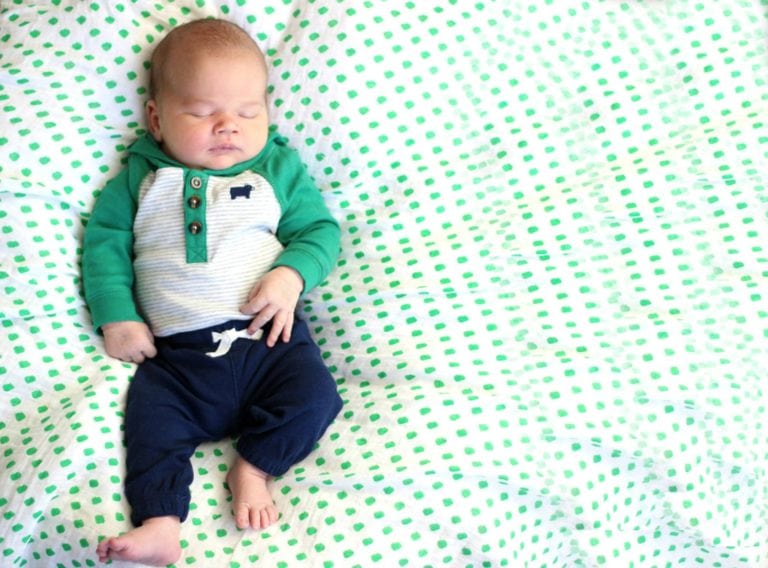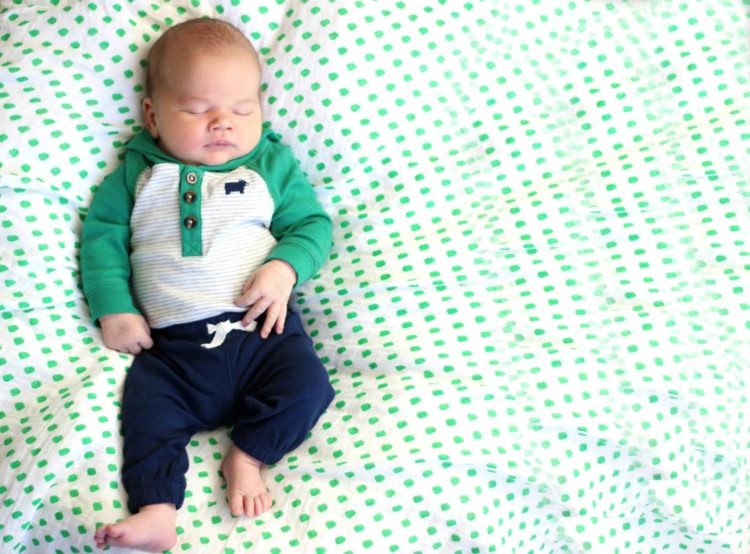 I remember taking Mac to his one week newborn appointment, and as we were leaving I decided to feed him in the van and change his diaper. No big deal. I had a diaper and wipes in my bag. Changing a baby on the passenger seat is never a fun task. It isn't a level surface, and there's no great place to stand or sit while doing it. While taking his diaper off, it slipped and got his pajamas messy. I tried my best to work quickly and get his onesie off without making even more of a mess. Fail. By this time it was all over his blanket and onesie as well. When all was said and done I had a naked baby, wearing only a diaper. WHY? Because I hadn't thought to pack a spare change of clothes. Gah!
I tucked him into his carseat and found another receiving blanket to tuck around him for the drive home. I remember my friend, Kami, telling me about how she always gave friends a "Blow Out Kit" to keep in their car. It sounded like a nice idea, but I never thought of putting one together for myself because I could usually scrounge up what I needed in the van.
At that moment I was wishing I had a "Blow Out Kit". Well, she gave me one that week! Kami is one of those friends that everyone needs. The kind that shows up with two dinners and even a hot breakfast for your kids two days after you come home from the hospital. She is super organized when it comes to being prepared for road trips, birthday parties, and anything dealing with taking care of or entertaining children and always has the best ideas. The kind that are worth stealing for yourself.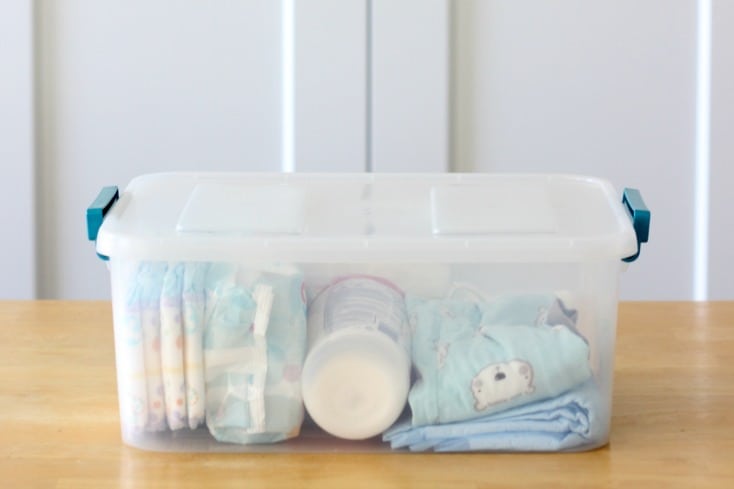 Friends, every mom with kids in diapers needs one of these emergency diaper kits. Heck, every mom with kids who are potty training needs one of these too because accidents can and WILL happen. So consider me to be the Kami in your life. You'll thank me later.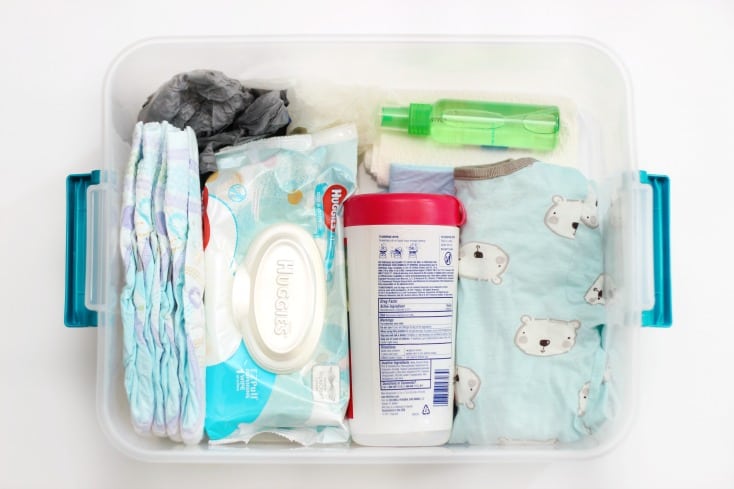 I asked her if I could share her kit with you guys and she said,
"I would not mind at all, please do. Everyone I have given a blow out kit to has loved it. And when they have to use it they really love it. In fact one mom said that her husband had been home with the kids while she went out, and their child had a blowout, and her husband used it and told her to make more of them."
I've used up a lot of what was in the kit that Kami gave me so I decided to replenish it. I put everything in a small tote instead of the jumbo Ziploc bag that it was originally in. Only because the bag was looking a bit worse for wear, but a bag works great too and takes up hardly any space.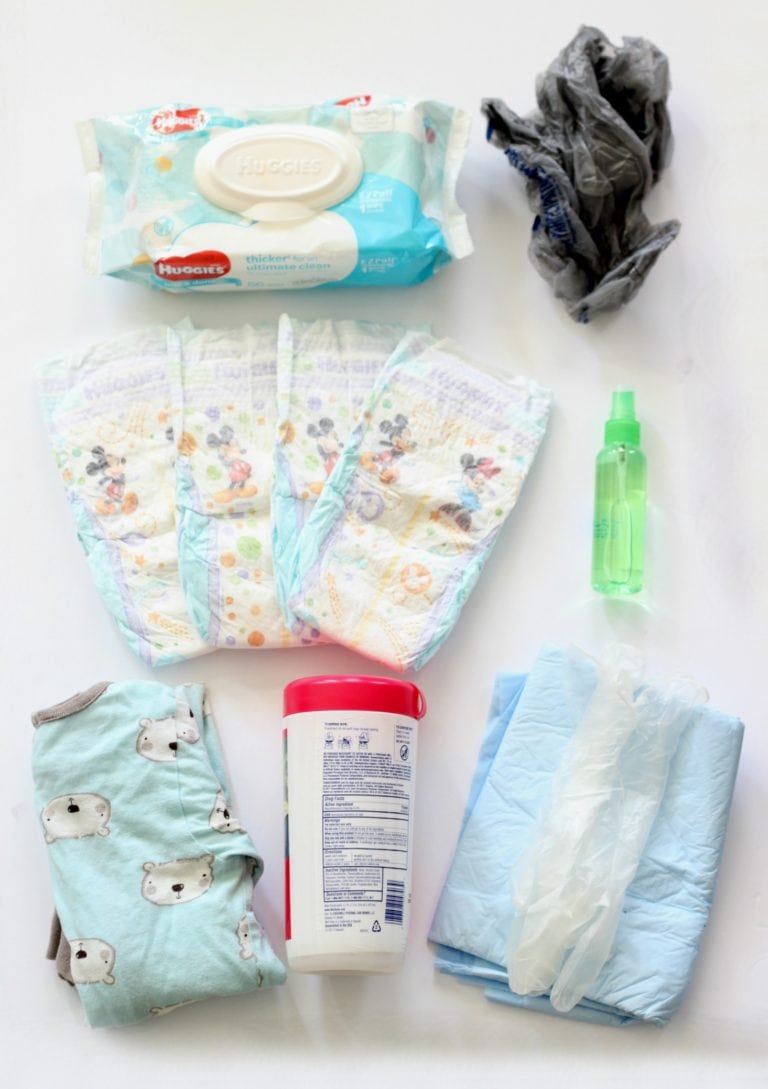 Here is what is in my emergency diaper changing kit:
Diapers (I like buying a month's worth of Huggies® Little Movers at Sam's Club for peace of mind.)
1 package of wipes (Huggies® One and Done wipes are thicker than some other brands, meaning you use less to get the job done!)
1 puppy pad (You can find these in the pet section. They work great as disposable diaper pads!)
1 small towel (also for a changing pad or emergency blanket)
1 package antibacterial wipes
1 small spray bottle with water (It's sometimes nice to have a little water for washing.)
A few paper towels
Grocery bag (For soiled clothing)
Change of clothes
Gloves (For those really big messes)
Receiving blanket (An extra blanket is nice to have if you have room.)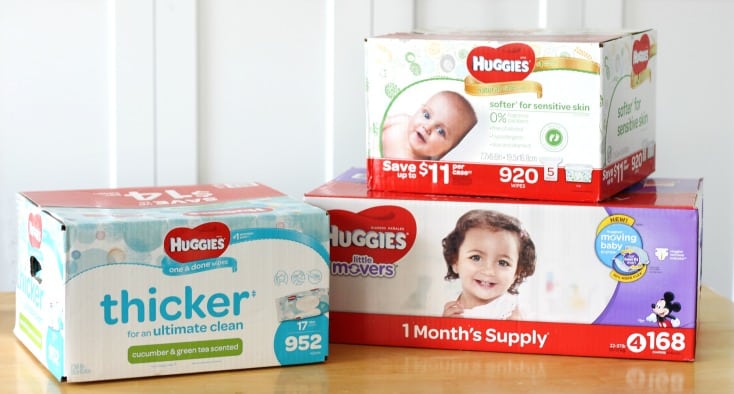 If you liked this emergency diaper kit you might also like…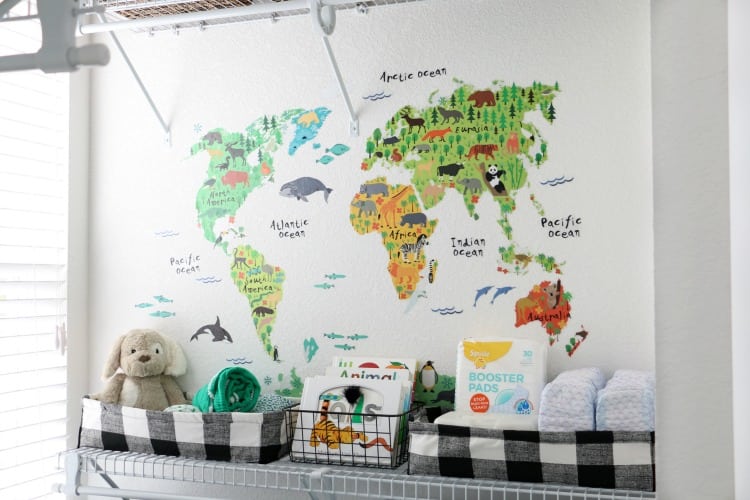 Fabric Nursery Baskets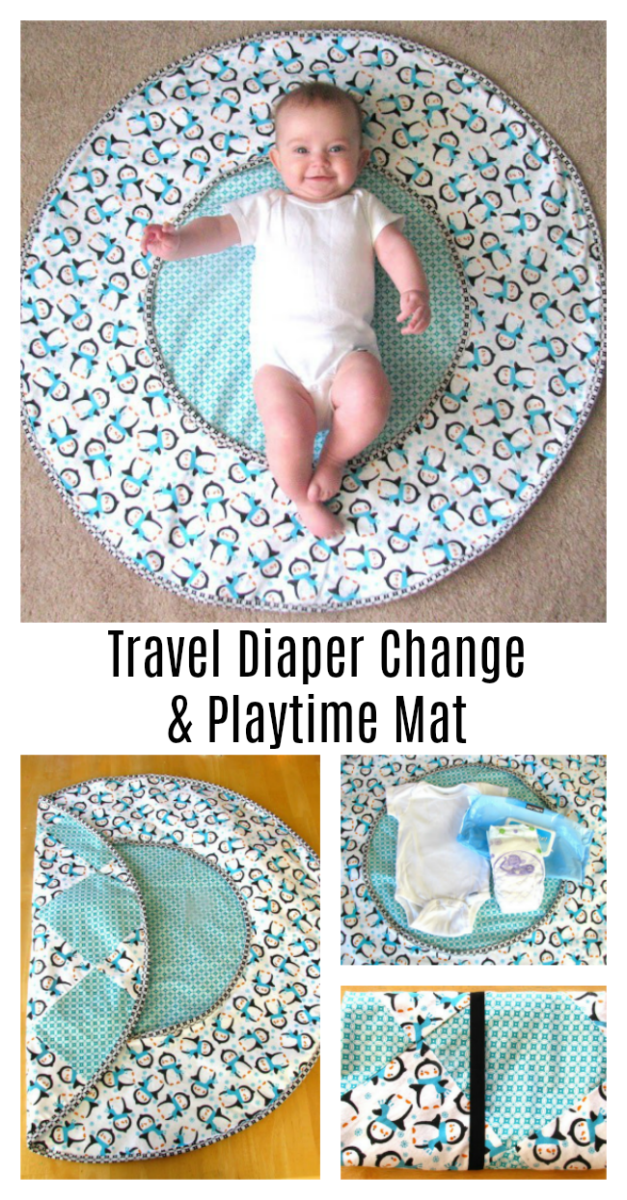 Travel and Play Diaper Changing Pad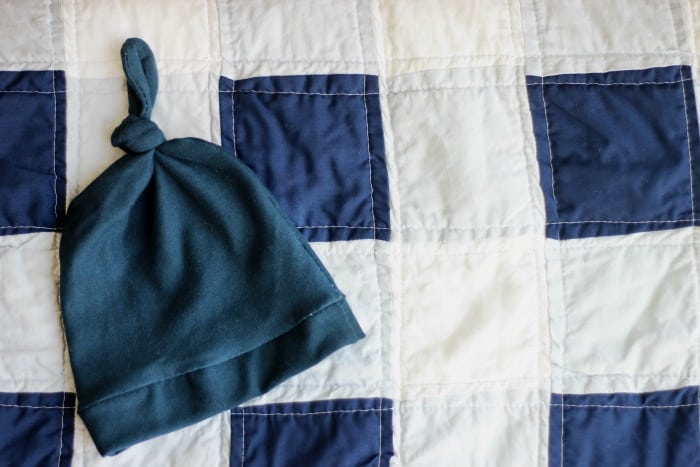 10 Minute Knit Baby Hat