Preserve spring flower blossoms with this simple DIY flower press! Press flowers for wall art, jewelry, or to decorate candles!  This post has been sponsored by TreeTop.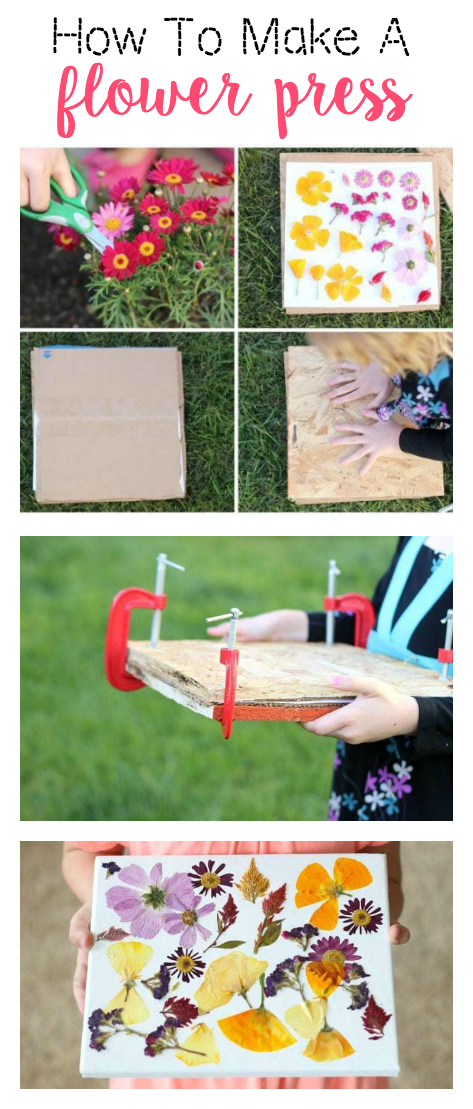 We had many plants come back from last year's garden so I didn't need to plant much this year. Our artichoke plant is as big as ever, tomato plants came back, zucchini reseeded itself and even a few sunflowers! I decided to give the rest of the garden to the girls…for FLOWERS!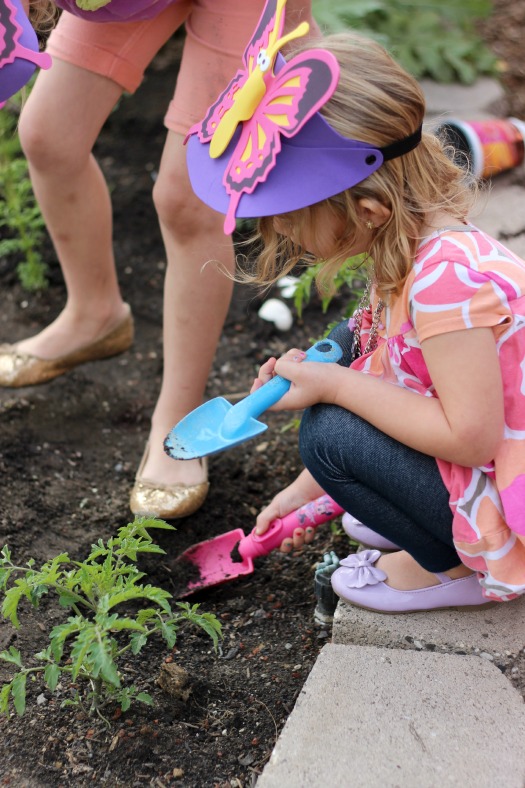 They had so much fun choosing which flowers would go into their garden. Kaylee already had poppies that we planted a couple of years ago and decided to add some pink blooms to the mix.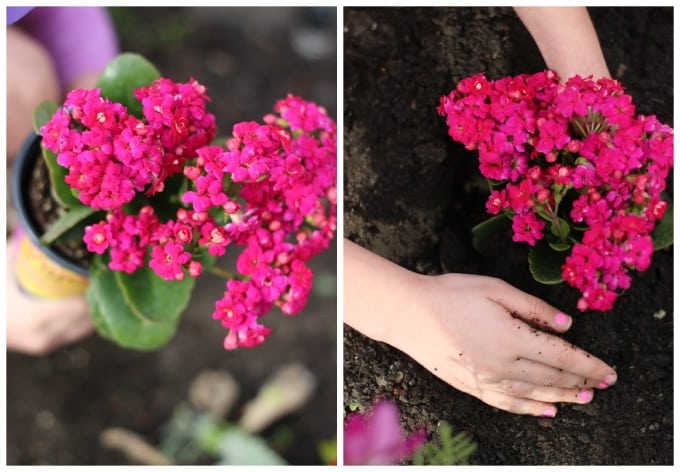 They dug their own hole and carefully planted their beautiful flowers. Then they sprinkled a packet of wildflower seeds around and gave them a good watering.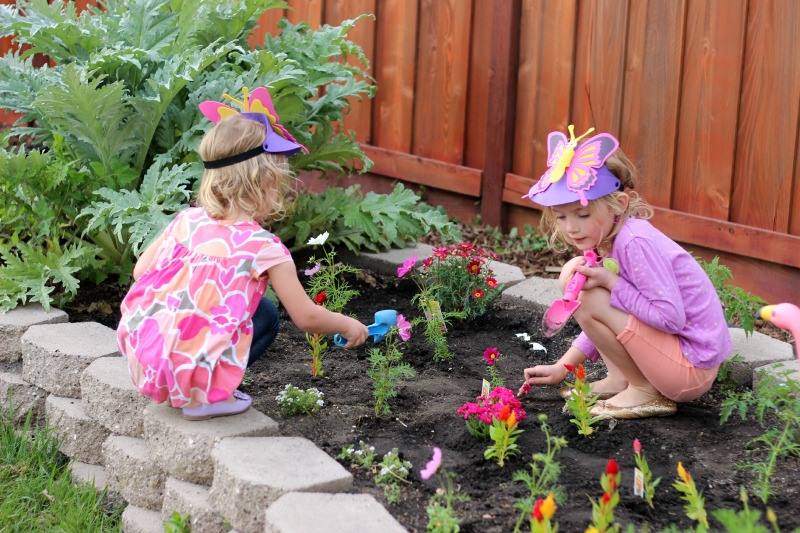 After the flowers were established and growing I told the girls that they could trim a few buds off and make a pretty picture to hang in the house. They were totally on board!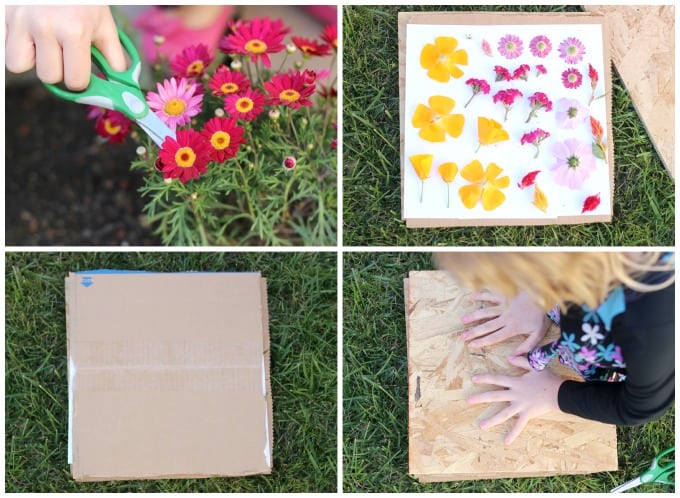 We decided to make our own flower press and it was so easy to do.
DIY Flower Press
Supplies: 2 pieces of 12×12″ plywood, two pieces of cardboard, and some copy paper.
Steps to Assemble Your DIY Flower Press
Place one piece of plywood down.
Place one piece of cardboard on top and then one piece of copy paper.
Arrange your flowers and petals on the copy paper, making sure they do not touch each other.
Add the second piece of copy paper, followed by the second piece of cardboard, and finally the plywood.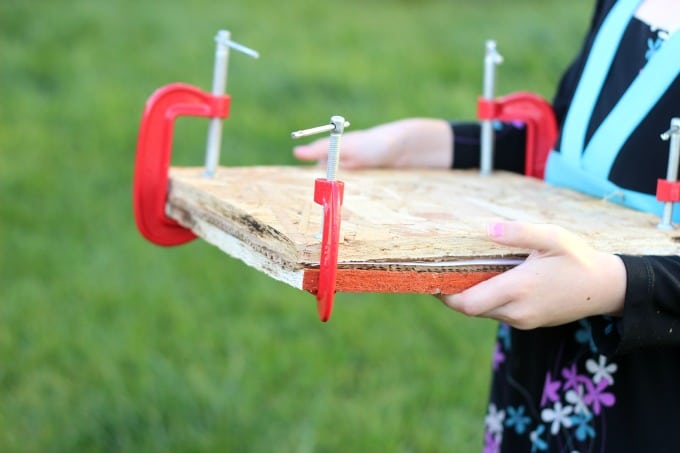 Use clamps to add pressure and keep it nice and flat and set aside for 2 weeks. That's the hardest part, the waiting!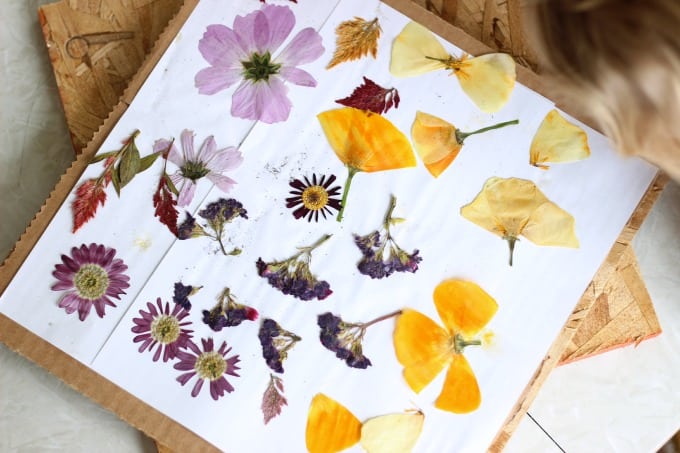 The girls were so excited to see their pressed flower creations. Aren't they beautiful?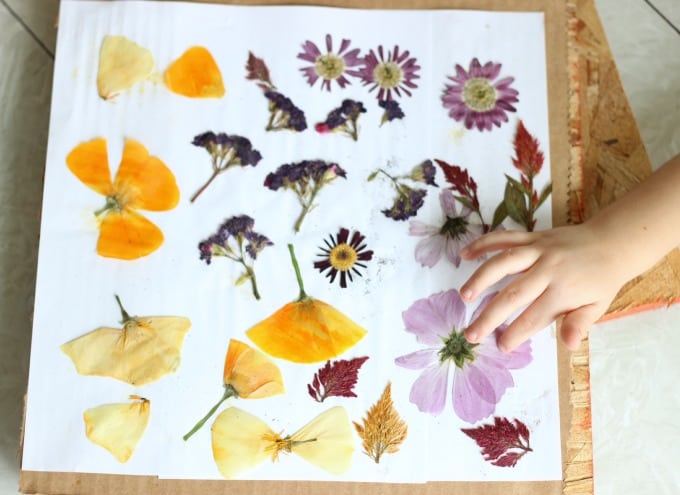 There are many uses for pressed flowers such as card making, decorating candles, or even making resin jewelry, but we kept it nice and simple with a canvas arrangement.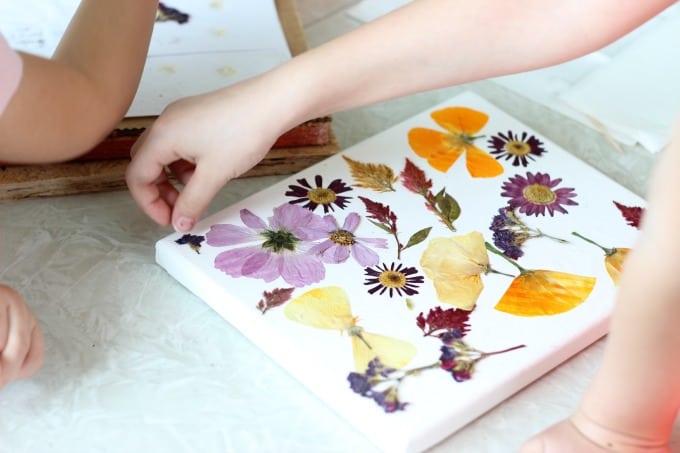 Kaylee brushed a mixture of white glue and water onto the canvas and then they took turns placing their favorite flowers on it, carefully pressing down to make sure that each flower got good coverage.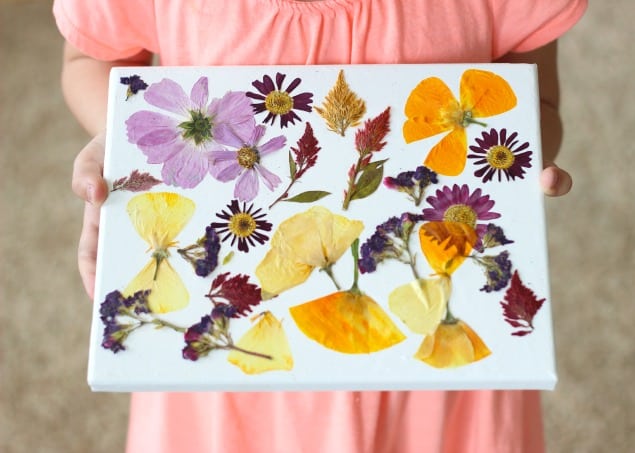 Once it was dry, we have it a quick spray of clear spray paint to help preserve the colors and it was ready to hang. We still have plenty of flowers in their flower garden to last all summer and fall, but when they are gone they will still have these pretty blooms indoors!
What flowers work best in a DIY flower press?
You can press any flower, but flowers like poppies, violets, or daisies that are flat work better.
How long do pressed flowers last?
Ours have lasted on this canvas for a few years, but the colors faded after about 4 months. They were still beautiful though!
How can you preserve other flowers that can't be pressed?
You can preserve large bud flowers like roses by removing the leaves, tying the ends together, and hanging them upside down.
Is there a fast way to press flowers?
You can iron them! Here is a simple pressed flower tutorial from Better Homes and Gardens
This post was originally published in the spring of 2014.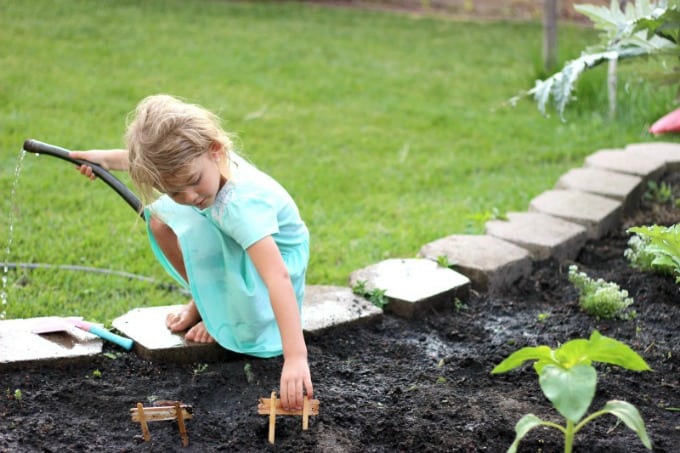 Here are 5 more gardening projects for kids!
How to Make Garden Markers Out of Popsicle Sticks