If you are looking for fall activities in Sacramento you've come to the right place! The valley doesn't disappoint! From corn mazes to hot apple cider donuts here are our favorite places to visit every year! Looking for more activities across the United States? Check out this post. We've got you covered from Piedmont to Omaha!
Fall Activities in Sacramento, California
Bishop's Pumpkin Patch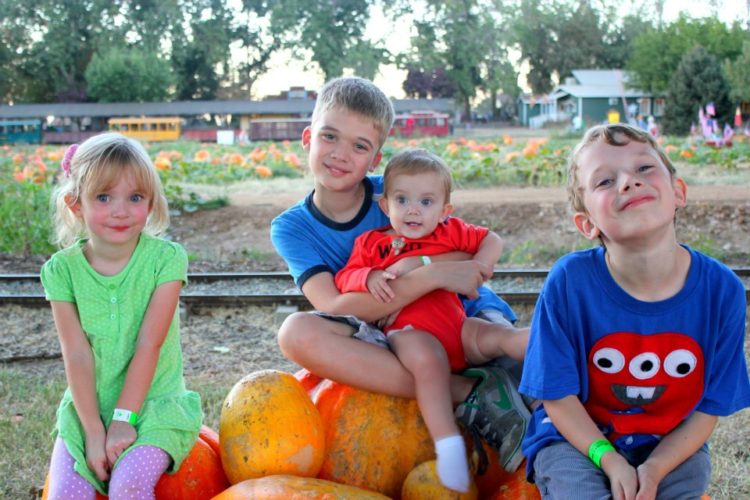 My husband took me to Bishop's Pumpkin Patch when we were dating. We had a great time going through the corn maze, seeing the giant pumpkins, and eating fall foods. Now, 14 years later we continue on with the fall fun by taking the whole family! It is one of our favorite fall activities in Sacramento!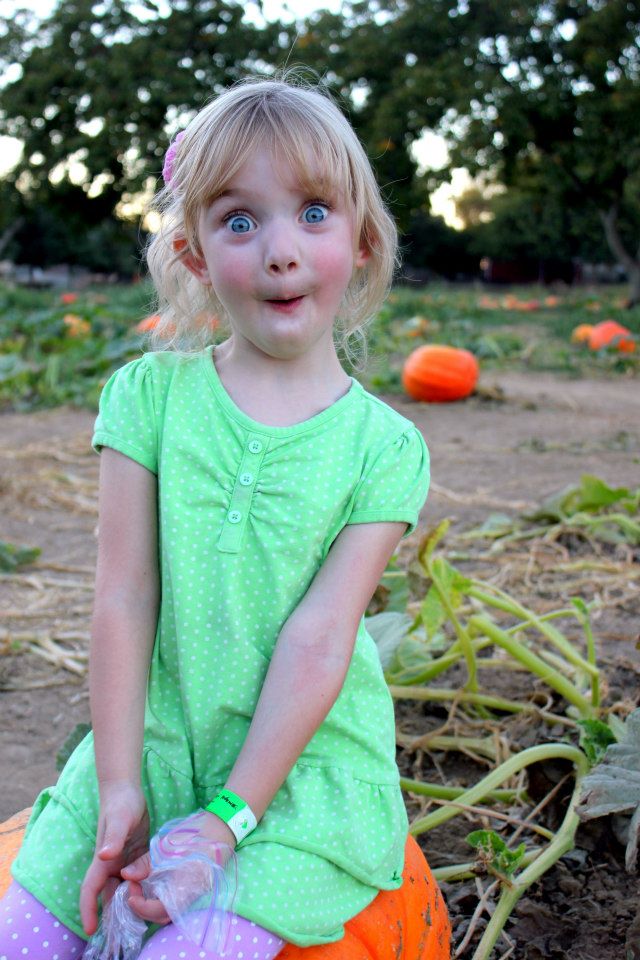 Bishop's Pumpkin Patch is located in Wheatland, California off of highway 65. Admission is FREE and parking is also free during the weekdays. It's a great spot to have a lunch date with the kids, and very affordable too!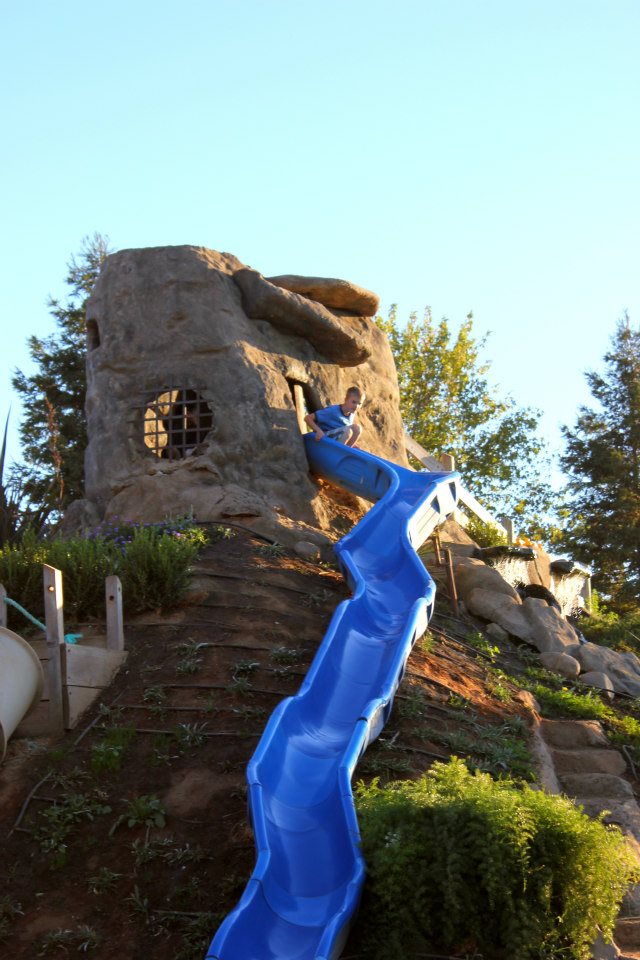 Our kids love Coyote mountain which has two giant slides. They can also "pan" for marbles, fly down a zip line, or go on a train ride!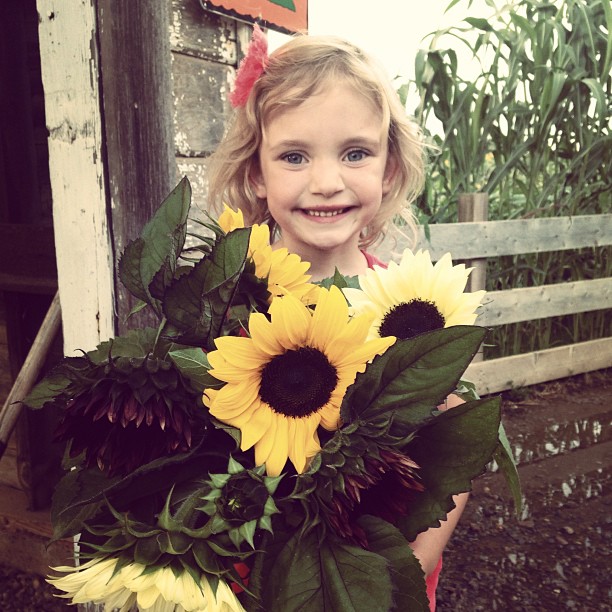 The girls and I like the Sunflower Labyrinth. It is a mini sunflower maze and you get to cut a sunflower to take home! You can also purchase any extras that you'd like to take as well. We always get enough to make a big bouquet for the kitchen table.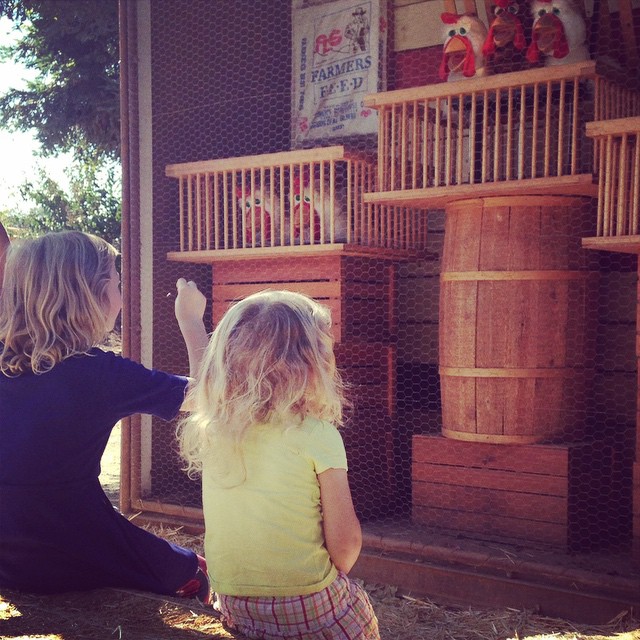 Ruby loves the chicken show. These animated chickens tell the goofiest jokes, and she'll watch them over and over and over!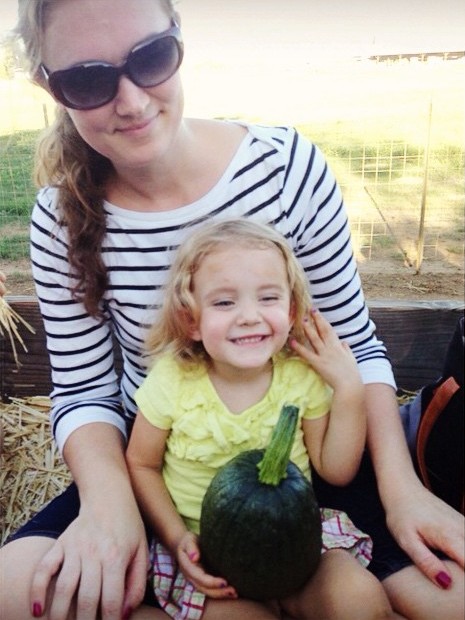 What pumpkin patch would be complete without pumpkins? Take a free hay ride to the pumpkin patch to get the right one. Last year Ruby wanted a green one…and she found one!
Grab a gallon of cider, a caramel apple, and a pie before heading home. You won't be sorry. I'm so glad that we only live 15 minutes away from such a fun family place. We go several times each year! And be sure to see the pig races—-they're hilarious!
Apple Hill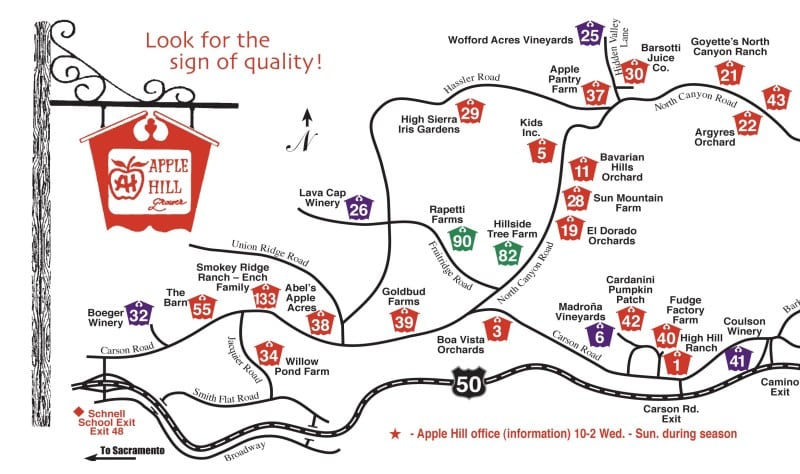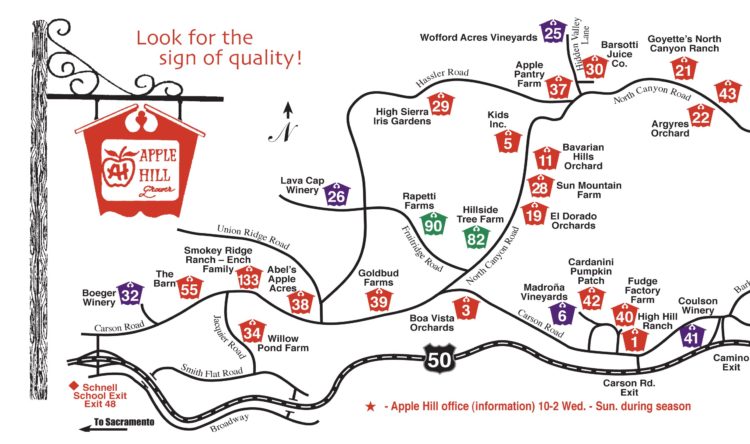 Apple Hill isn't just one location. It is actually a collection of beautiful farms and orchards in Camino, California. Just outside of Sacramento, it is a beautiful drive through the hills and countryside.
Each orchard is unique and worth stopping at. Our favorites are High Hill Ranch, Able's Acres, and Rainbow Orchards.
Apple hill has been around for over 50 years and is THE busiest place in the fall in the Sacramento area. EVERYONE makes a trip to Apple Hill. We live 90 minutes away and still make the trip once a year!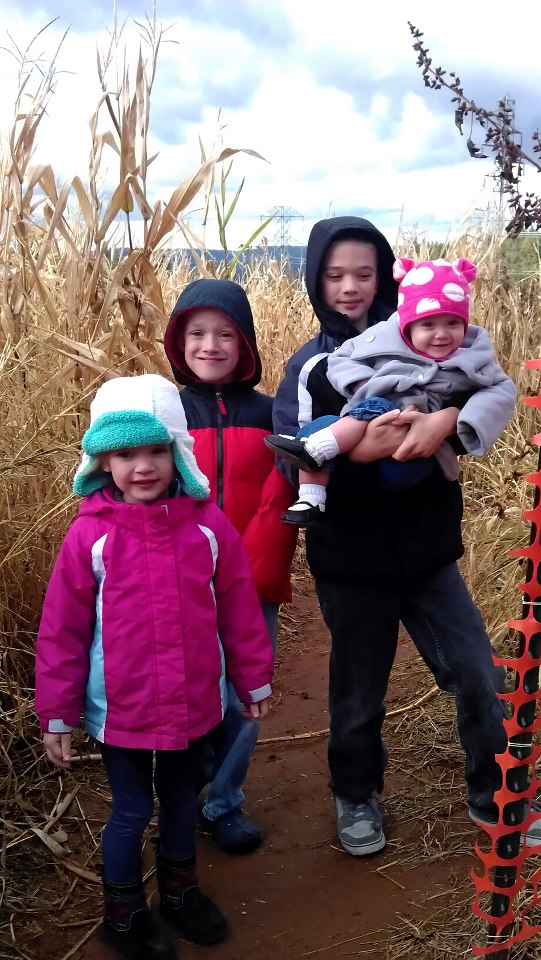 We usually wait until November because it isn't as busy, but it is definitely chilly then. One year it even snowed while we were there!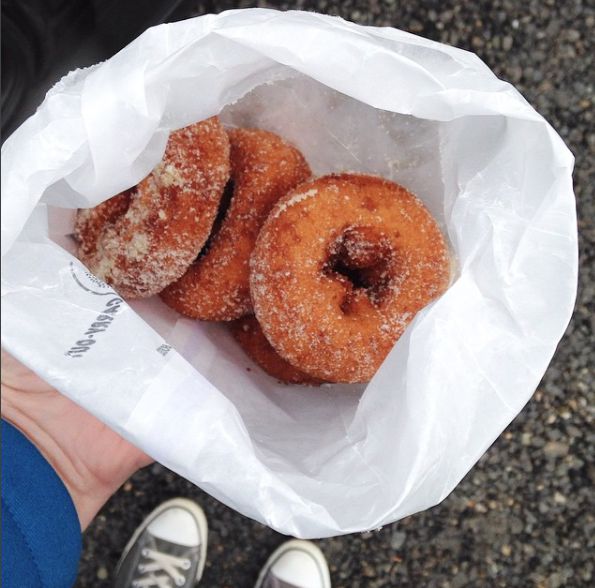 The hot apple cider donuts at Rainbow Orchards are my #1 reason for making the trip every year. They are $1 each, and worth every penny! So delicious, light, and warm. We even tried recreating them at home and they were super tasty, but nothing compares to the ones at Apple Hill.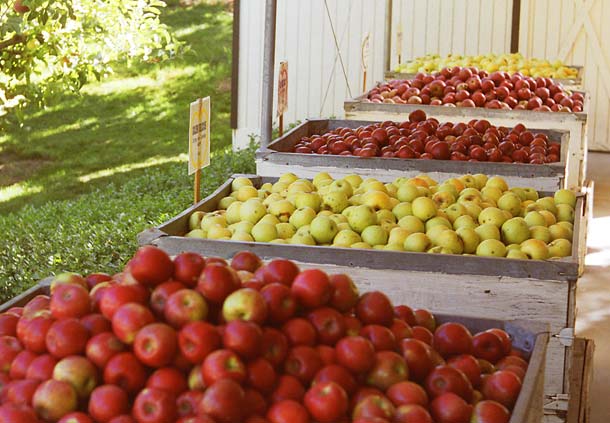 You can pick a bushel of apples to bring home or purchase boxes at any of the orchards. Ruby always asks for "pink lady" apples because, well, they have pink in the name.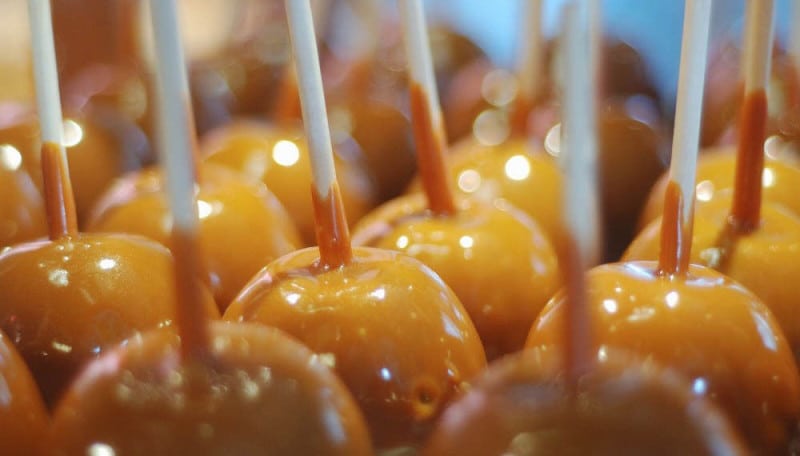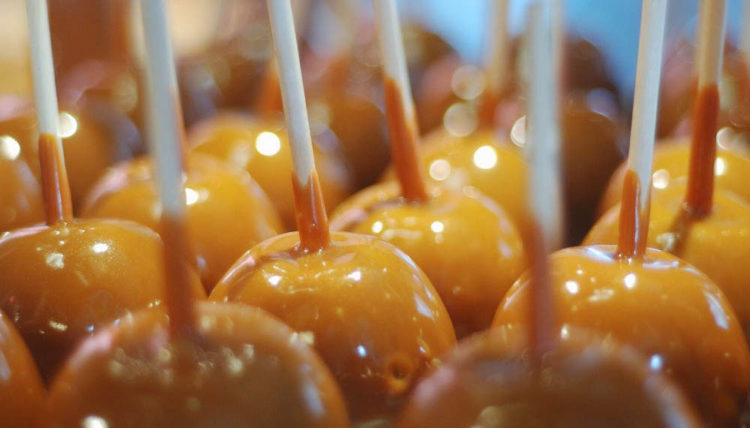 Apple pie, giant caramel apples, fudge, turnovers, garlic fries, hot cider, candies, and anything else you can make with apples are available for purchase at the many stops along the Apple Hill map.
Popular activities include pony rides, a fishing pond, corn mazes, hay mazes, kids crafts, craft fairs, visiting the pumpkin patches, and cider tasting.
You can also return in December and cut down your own Christmas trees at one of the Christmas tree farms at Apple Hill!
3 More Fall Fun Locations in the Sacramento Area: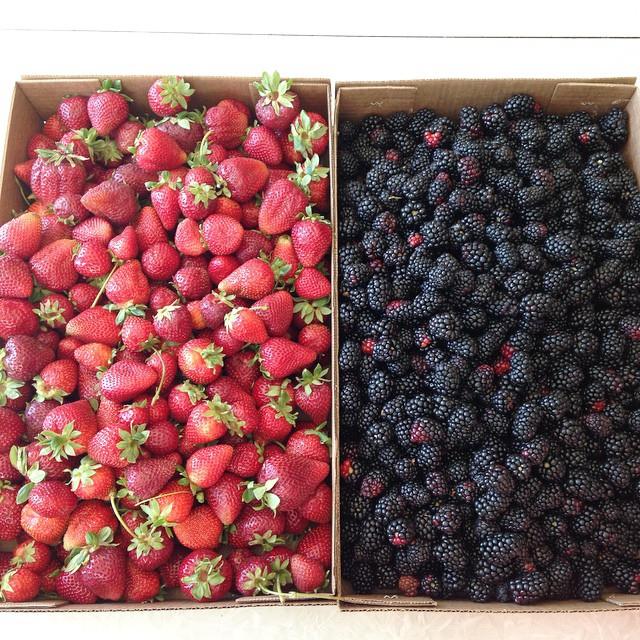 Johnson Farm in Gridley, California
Johnson U-Pick Farm is one of our favorite stops in the summer and fall. Starting in early summer we go and pick our fill of strawberries and plums. Then we return for blackberries, blueberries, peaches and nectarines. In the fall you can scar a pumpkin and pick your own pumpkin! You can also pick almonds, grapes, peppers, melons, and tomatoes. The kids really enjoy helping us pick as much fruit as our buckets can carry and the prices are so reasonable! $.80/lb. for delicious tree ripened peaches, yes please!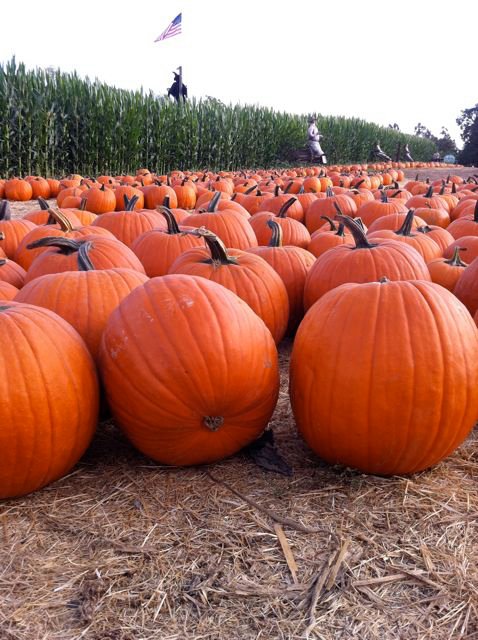 The Pumpkin Farm, Sacramento California 
"Among our many attractions, you will enjoy our scary Haunted Barn, Farm Zoo, Hayrides, Jumping Castle, Tower Slides, Corn Maze, 8 car Train and our Go-Kart Train Rides.
Finding a pumpkin is easy and fun. We have more than a 100 tons of pumpkins on our 16 acre farm, as well as many other farm products such as Indian corn, gourds, miniature pumpkins and corn, corn stalks, and straw bales."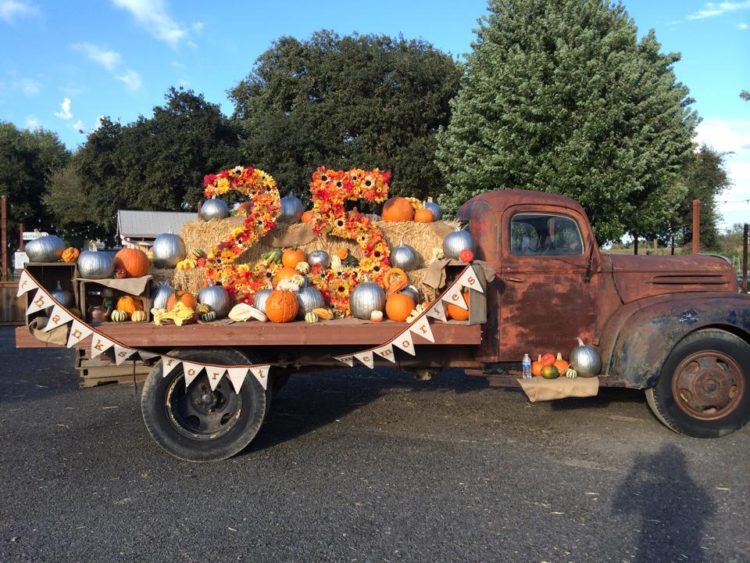 Dave's Pumpkin Patch, Sacramento California
Dave's pumpkin patch has been a go to destination for fall fun for over 25 years. With a haunted corn maze, pumpkin patch, corn pit, petting zoo, pony rides, and craft fairs, it is a great place to take the family this year!
Do you live in the Sacramento area? Where are your favorite places to visit during the fall?
Welcome! I'm Brandy, mother to 5 darling kiddos and a cute black lab named Toby. My husband is in the Coast Guard so we've lived all over the place, turning each house into a home. I love baking, sewing, making cute things with my kids, and sharing what I've learned with all of you!