Ever wonder what would happen if your poured glow stick into a jar of water? Wonder no more! It GLOWS! These glow stick lanterns are fun to make and will last at least a day!
DO NOT let children use the lanterns unsupervised. Do NOT let children open glow sticks.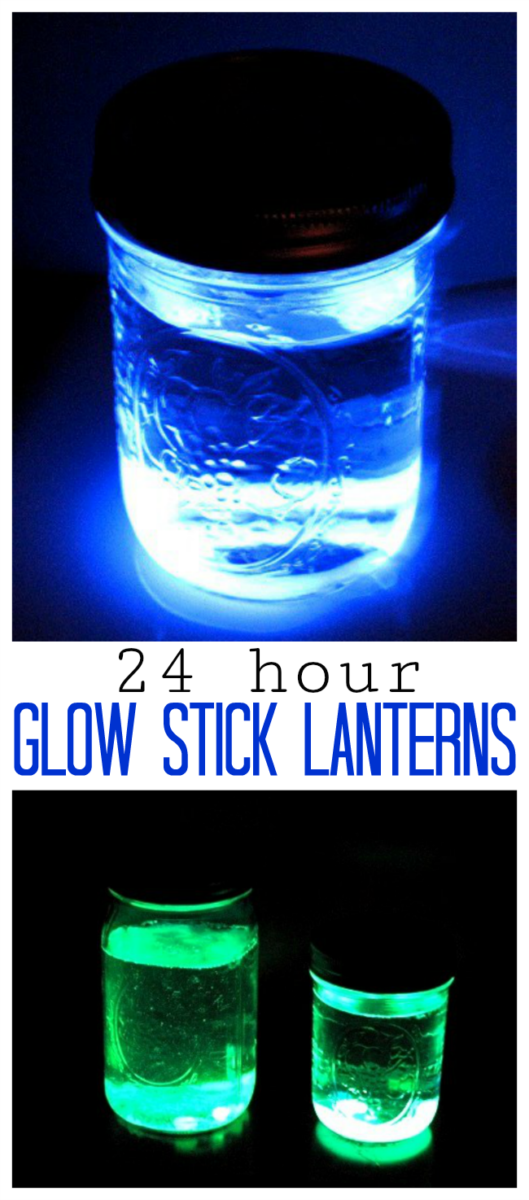 DIY Glow Stick Lanterns
My kids were excited to have these in their rooms the other night when they went to bed. Simply fill a
small
jar with water and then cut open a
full size
glow stick
and pour it in! Don't waste your time using the tiny bracelet ones. You'd need a bunch and it would be time consuming and messy to get the same brightness of 1 or 2 of the full size glow sticks. Break the stick first to activate it and be careful while pouring out the contents. I used some kitchen shears to cut the top off of the glow stick was a bit tedious, but worked. Gently swish around the water (but do NOT shake) and you're set!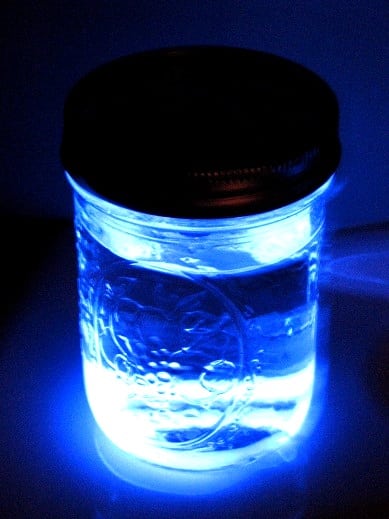 This is NOT a kids activity, but my kids enjoyed seeing the end result. A clear plastic container (like a peanut butter container) would work too and not be breakable. Either way, kids shouldn't be carrying these around.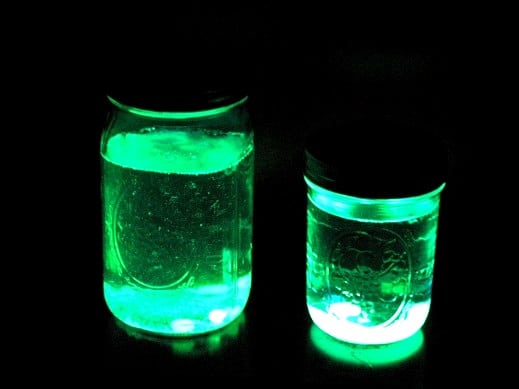 Will one lantern light up a room? No, but it does glow and looks very cool! These glow stick lanterns would look neat lining a driveway or walkway on Halloween! We always seem to end up with a bunch of
glow sticks
after going trick-or-treating, so we'll be making more of these!
I used a pint sized and a quart size and used 2 full sized sticks in the quart. The pint sized one seemed to be brighter than the quart sized jar. It glowed bright for a day and the larger one lasted the night.  I bet baby food jars would work GREAT. My advice would be to just make one at first and see how it goes before making a bunch for a party. It seems as though not all glow sticks are the same and I've received mixed results in the comments section. So you may need 2 sticks of some variety and only 1 in others.
You might also like…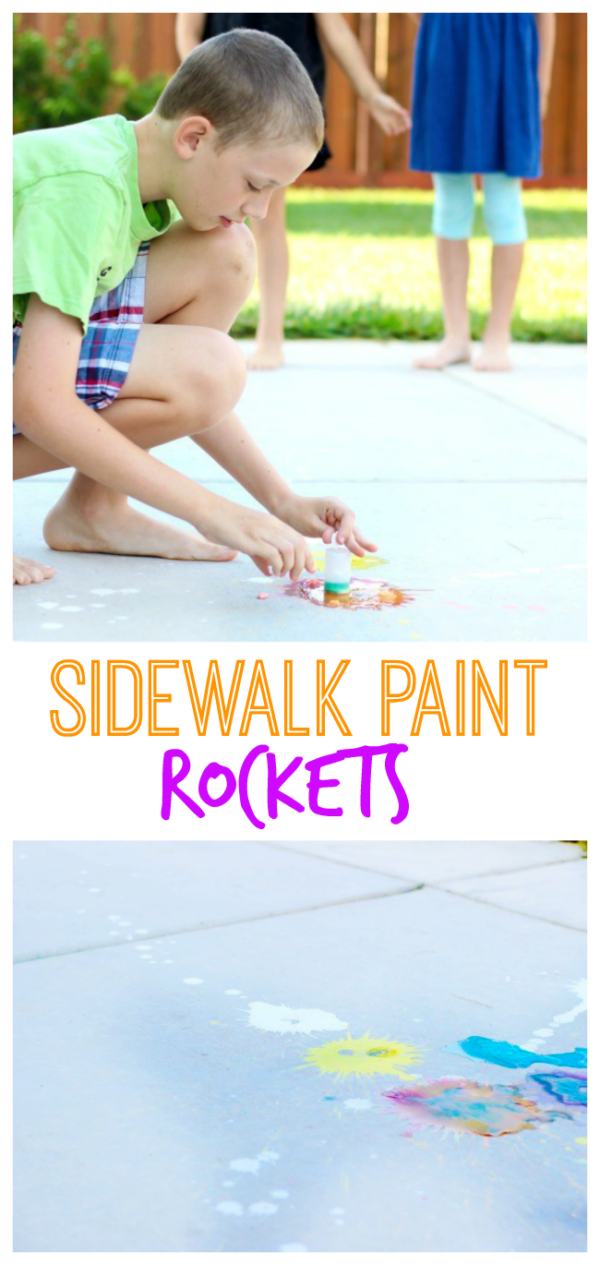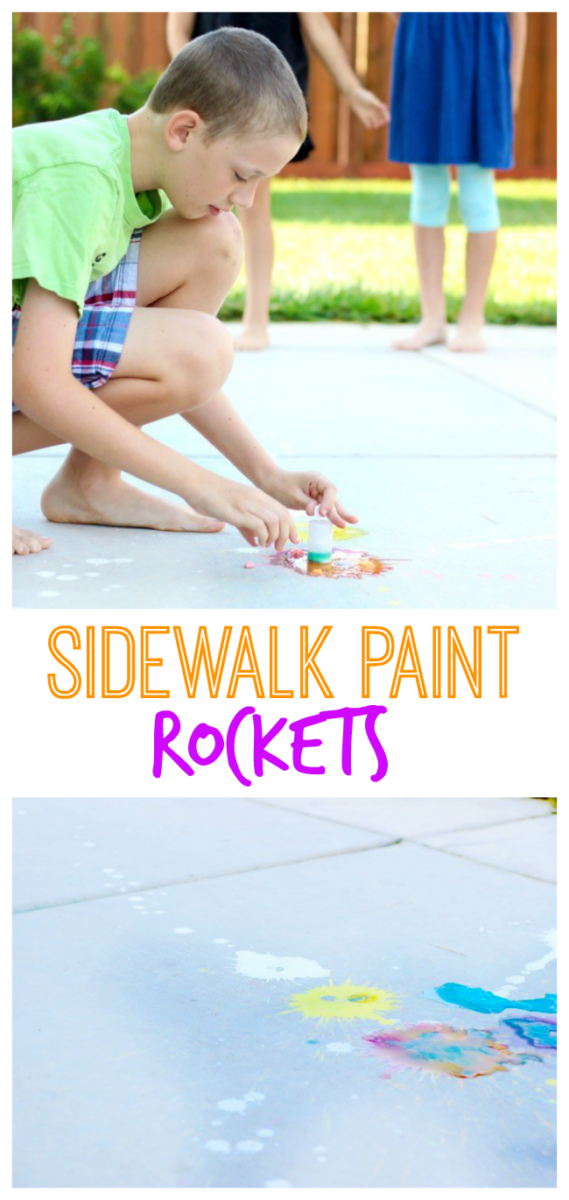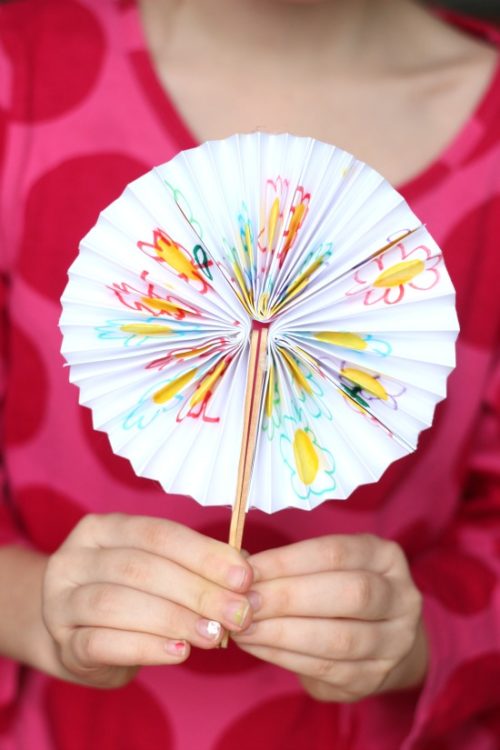 Welcome! I'm Brandy, mother to 5 darling kiddos and a cute black lab named Toby. My husband is in the Coast Guard so we've lived all over the place, turning each house into a home. I love baking, sewing, making cute things with my kids, and sharing what I've learned with all of you!