One of Kaylee's little friends came over to play the other day and the girls had a great time crafting. We made these little pumpkin pouches out of felt and they were so simple. Kaylee has had so much fun with her little
preschool felt apple
, that I thought she might like another seasonal felt activity.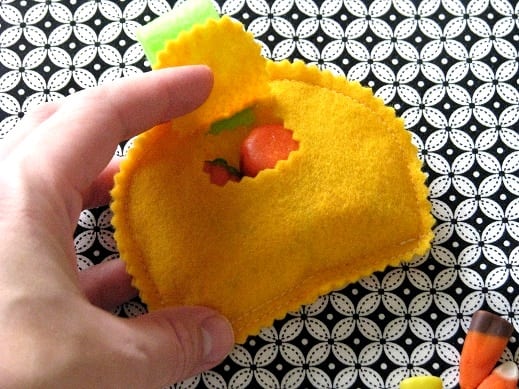 I cut out two pieces of felt for the pumpkin, cut a hold in the back and sewed another piece of felt across the top of the whole to make a flap. Then I inserted a stem in between the two layers and sewed it all the way around. If I were to do these again, I would make a slit instead of the hole. It would hold more candy that way.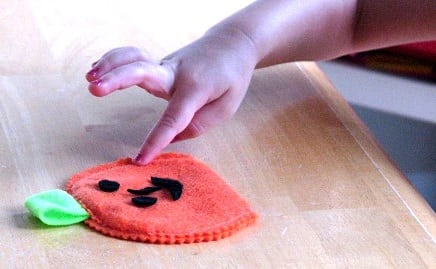 Then I cut up black felt in different shapes and let the girls design some cute faces. Their little pumpkin faces ended up being identical.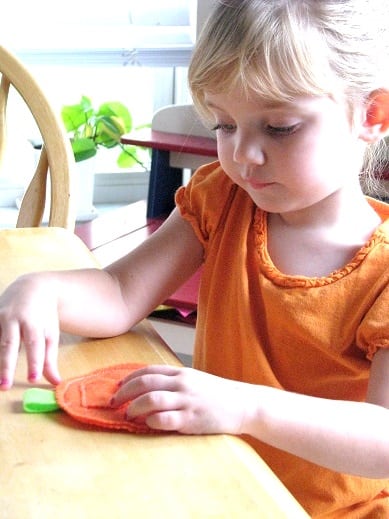 After we glued the faces on and let them dry, the girls filled their little pouches with candy corn and mellowcreme pumpkins.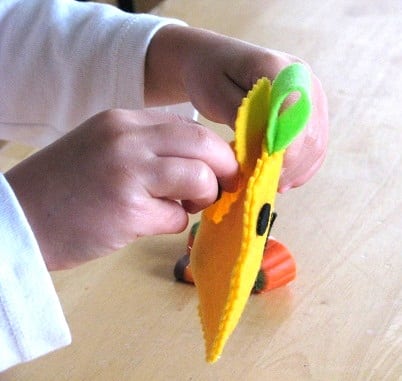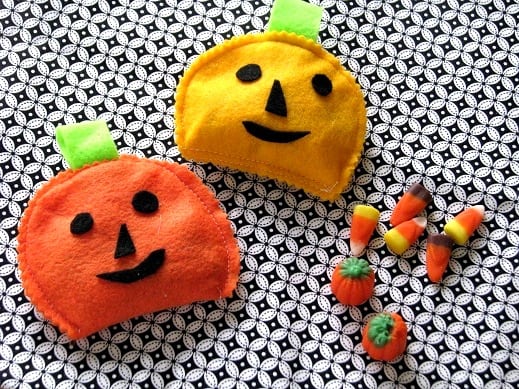 When Aaron got home from school he thought the pumpkins were pretty neat and wanted to make one. We decided to make a little ghost for him. Same method. Only this time I made a slit instead of a hole and it worked out perfectly!
And that was it! A fun little Halloween craft in minutes.