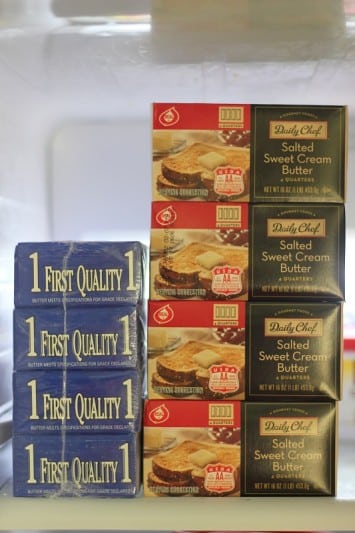 Butter. Need I say more? That right there is a sign that I am ready to start my holiday baking. 8 lbs. worth, and I will probably need more. I love holiday baking and making treats for family and friends! I am getting ready to make 10 batches of English Toffee this week, which is one candy we make each and every year. We have many recipes that are family traditions, but it  is fun to try new recipes and techniques during the holidays too.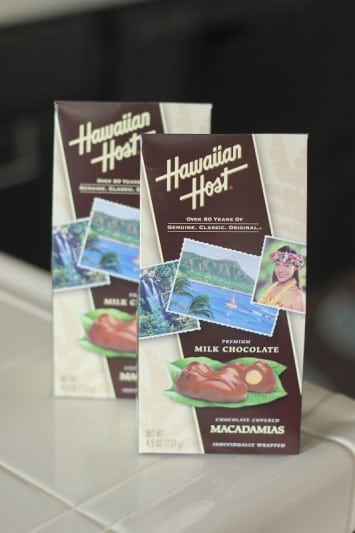 I picked up a couple of packages of Hawaiian Host Milk Chocolate Macadamias (individually wrapped) and decided to use them in cookies!  Not something I've tried before, but it seems like every candy bar type cookie I've tried has been fantastic. Why not chop these up into tiny pieces and fold them into cookie dough too?
That's exactly what I did.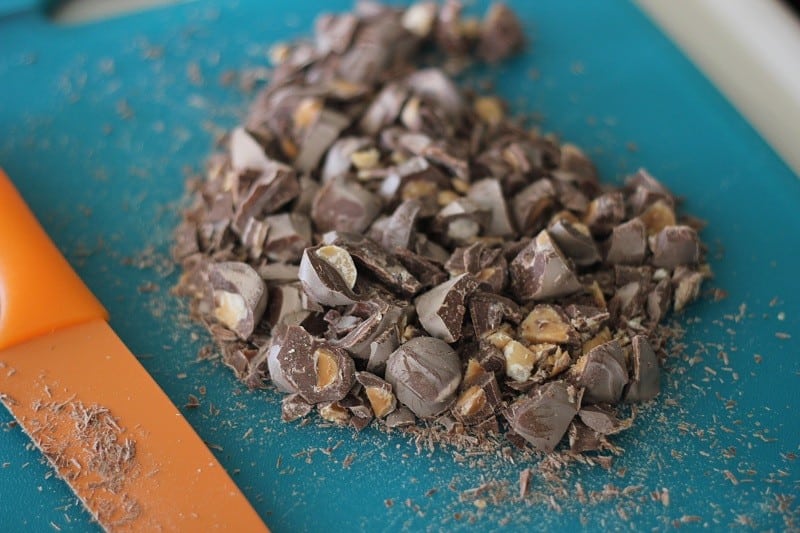 14 Macadamia chocolate clusters were just the right amount after they were chopped up into tiny pieces.
The result was a buttery rich cookie. Thin, and crispy on the edges, but super soft in the center. You can add any variety of Hawaiian Host chocolates, found at your local grocery store,  into your favorite cookie dough for an amazing alternative to chocolate chips.  I used the recipe from their site. Just be aware, these cookies bake out VERY thin. Make sure you only make them walnut sized or they will run together.
Hawaiian Host Milk Chocolate Macadamia Butter Cookies
7 oz. (14 pieces) Hawaiian Host Milk Chocolate Covered Macadamias, chopped into small pieces
1/2 c. butter, unsalted
1/2 c. white sugar
1/2 c. brown sugar
1 egg
1/2 tsp. vanilla
1 1/4 c. flour
1/2 tsp. salt
1/2 tsp. baking soda
Preheat oven to 350 degrees.
Mix butter and sugars in large bowl until light and fluffy. Add egg and beat, then add vanilla extract.  Mix flour, salt and soda and add gradually to butter mixture.  Fold in Hawaiian Host Milk Chocolate pieces.  Drop rounded spoonfuls onto greased cookie sheets. Bake 8-10 minutes in the preheated oven until light brown.  Allow cookies to cool on baking sheet for 5 minutes.  Place on wire rack to cool completely.
Yield: 2 dozen cookies.
For more ideas, follow Hawaiian Host on Facebook and Twitter!