I was so excited to find a recipe on how to make homemade fortune cookies!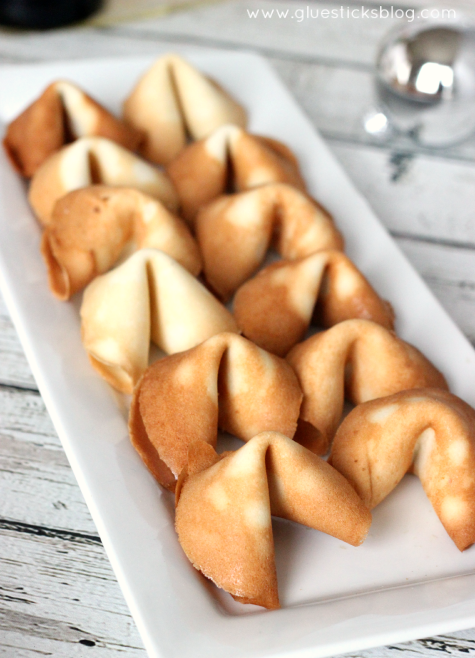 I am glad that we did a trial batch just to get the technique down. The recipe said that you could use silpat, parchment or just an ungreased baking sheet. I used parchment and the cookies stuck to it…BAD. So we used a baking sheet sprayed with non stick spray and it worked out perfectly. I've made about 6 batches now and they have all turned out perfectly with the non stick spray and baking sheet method. I'd definitely recommend going that route.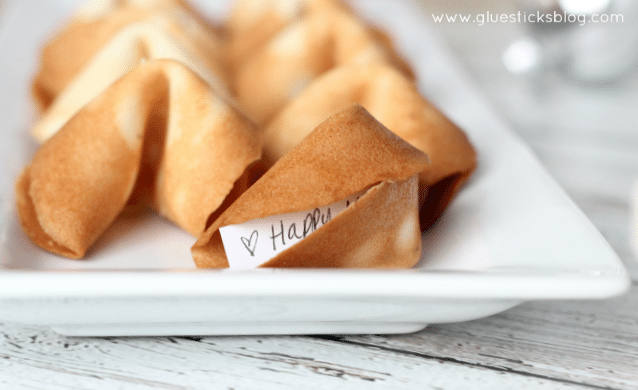 We packaged them in Chinese take-out boxes and gave them out on Valentine's Day to the kids' teachers. They loved them! They especially loved that the kids made their own "fortunes".
I used this
recipe 
found on Alpha Mom.