Raid the pantry to see what fun add-ins you can find for your own chocolate candies! Kids love making their own food and these DIY chocolate candies are super easy…and yummy!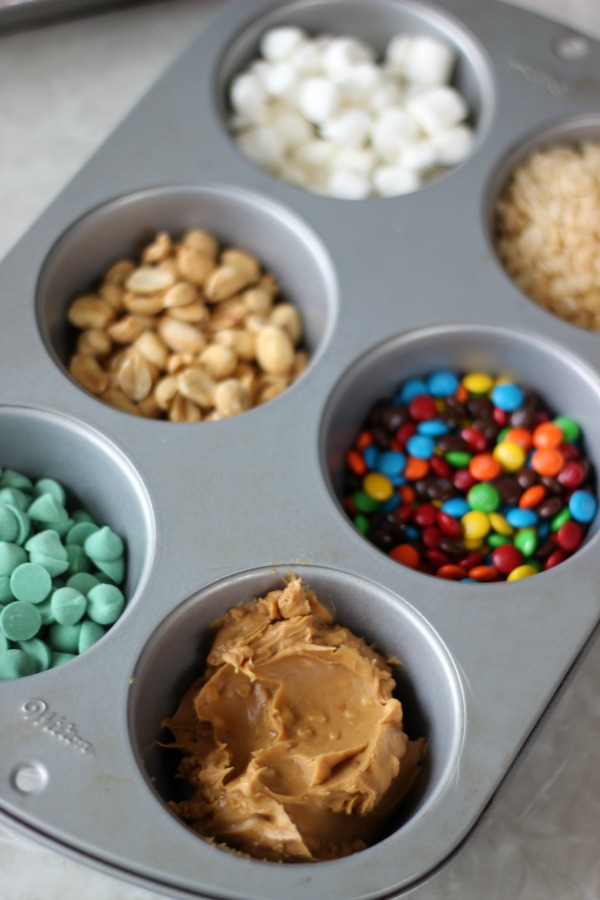 Last week, as I was finding space for groceries in my pantry, I couldn't help buy notice that the baking shelf was overflowing with bags and bags of candies and nuts leftover from the holidays. We also had two bags of Ghirardelli melting chocolate left over too. An idea was born…one that my girls were totally on board with. DIY chocolate candies!
I filled up a muffin tin with goodies and found a plastic chocolate mold that we've had forever.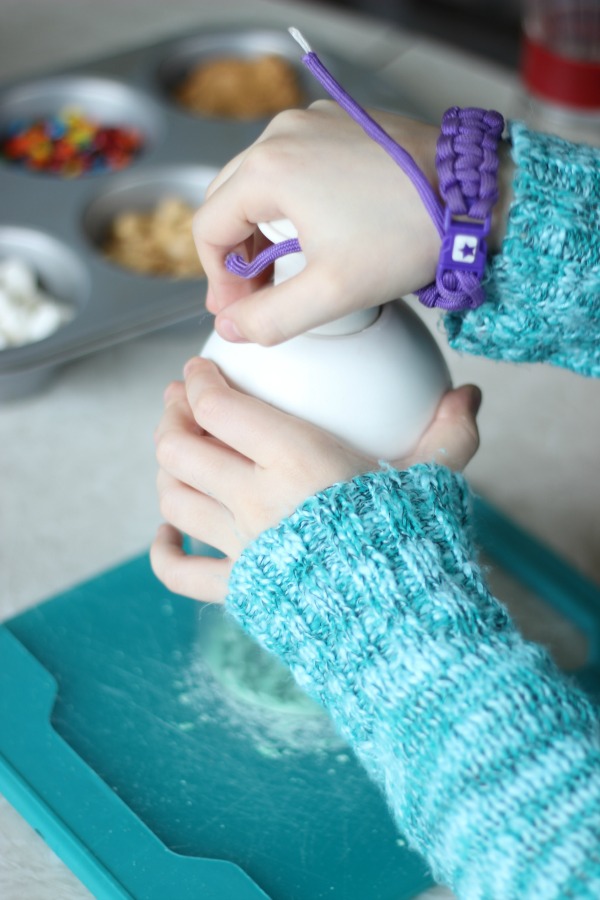 The girls chopped mint chips and nuts into small pieces and had a great time coming up with combinations to use in their chocolates.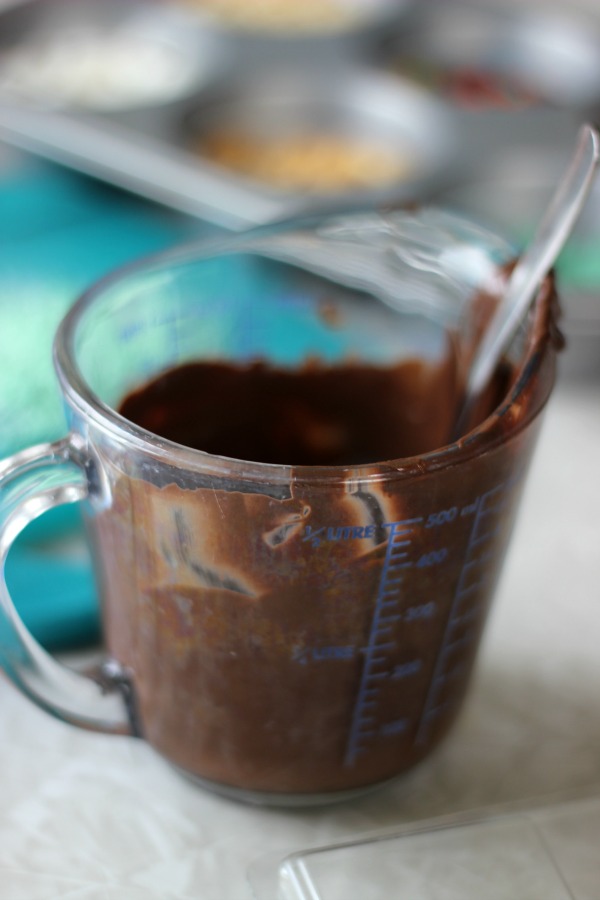 We melted the chocolate and added a small amount into each chocolate mold, followed by a sprinkling of add-ins.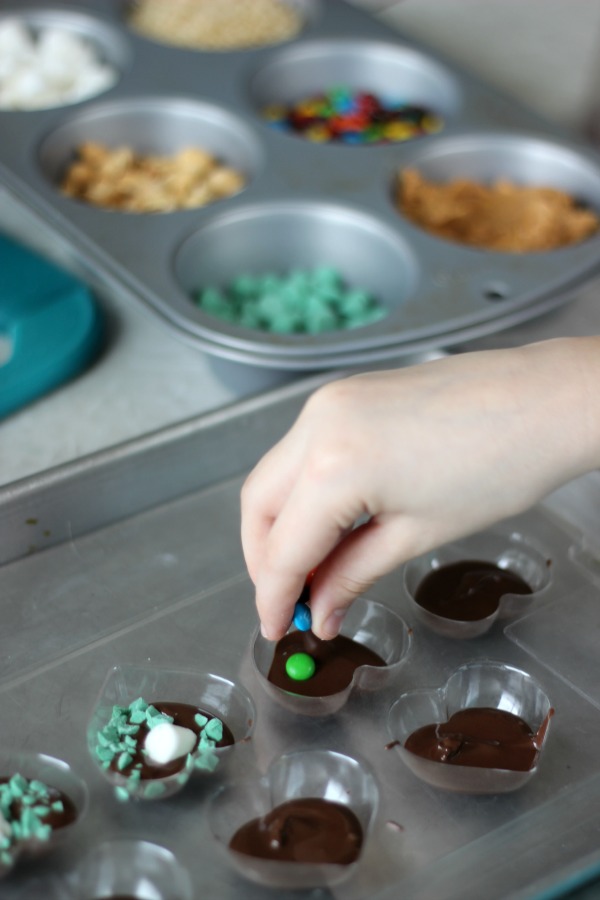 Some looked more appetizing than others, that's for sure!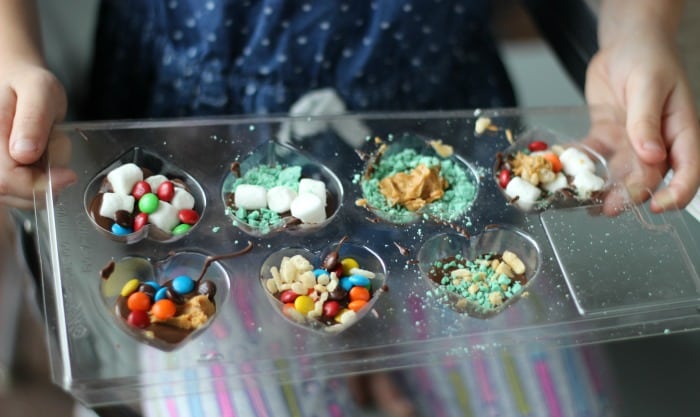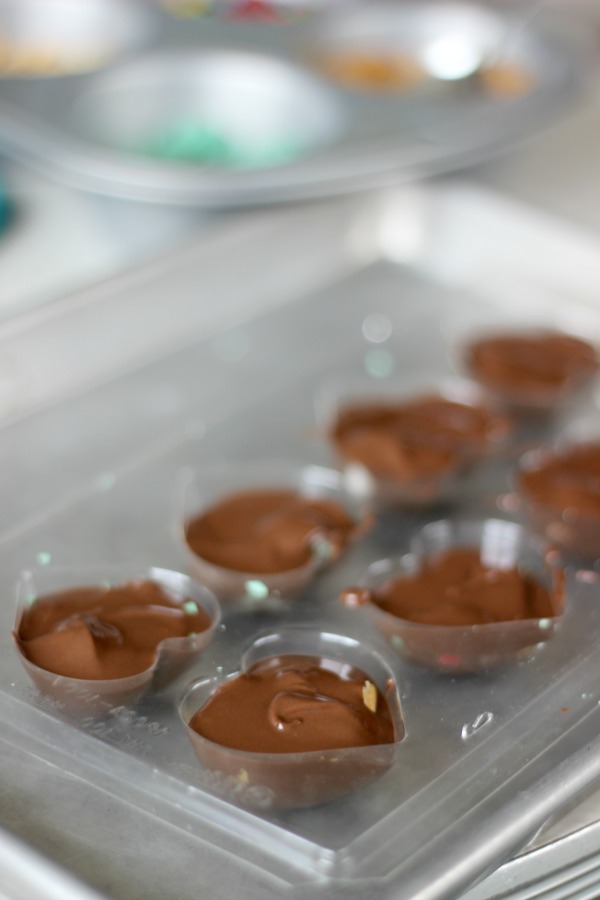 We topped them off with chocolate and set the trays in the freezer for a few minutes.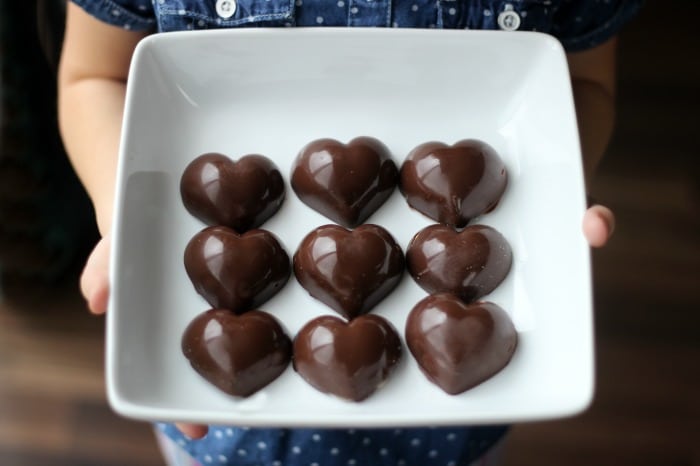 When they were set we popped them out and had our own chocolates! The most unique chocolates out there. Kaylee said, "Just so you know—peanut butter and mint don't taste that great together." She now knows from experience.
If you liked these DIY Chocolate Candies you might also like…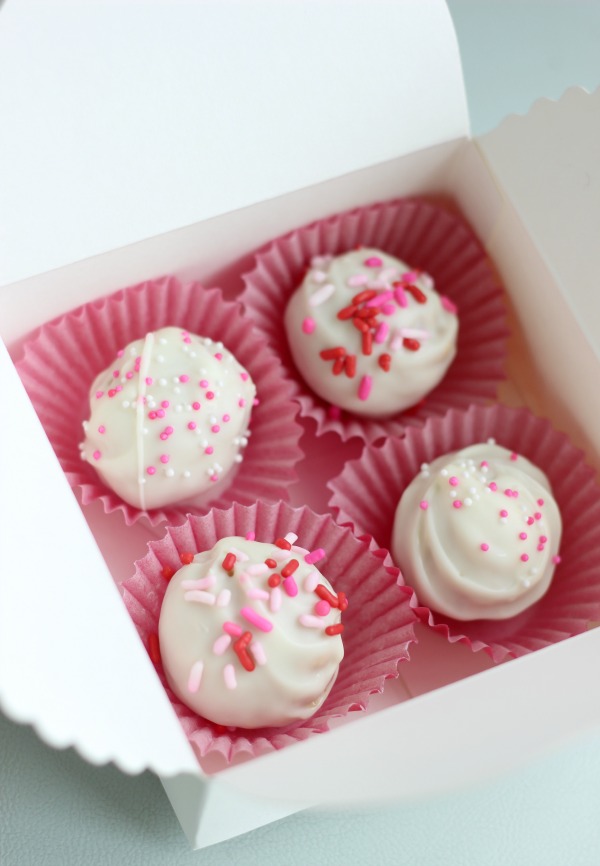 White Chocolate Peanut Butter Truffles
White chocolate, peanut butter, and rice crispies cereal combine to create these deliciously crunchy peanut butter truffles!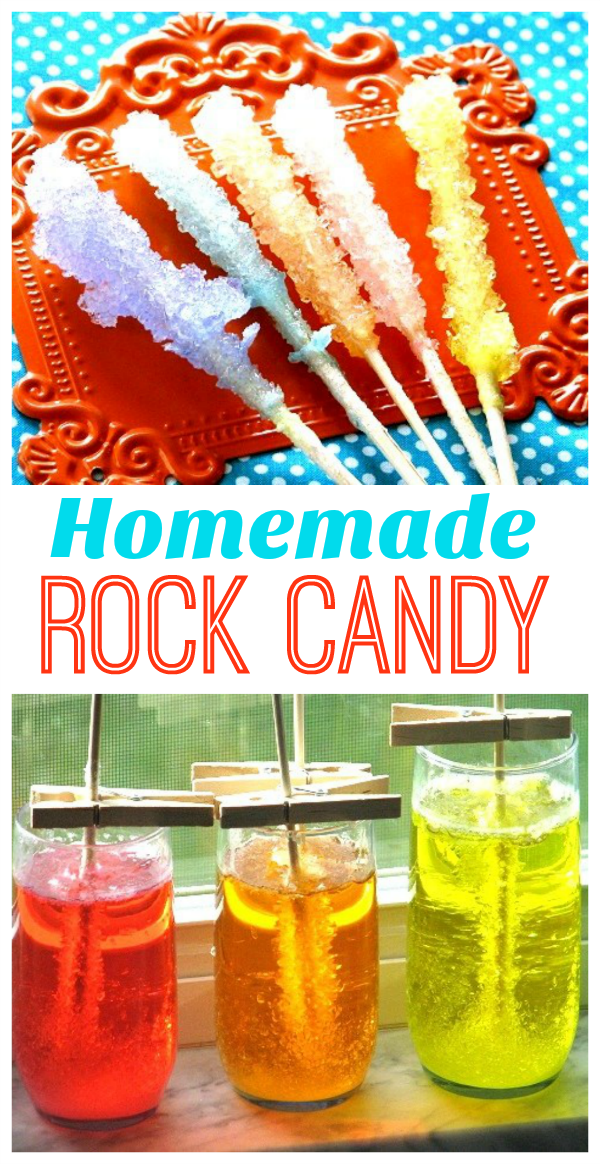 A science experiment and treat all in one! We had a great time watching these grow. It took a few days and was worth the wait!
Here's another candy recipe that I'd love to try sometime! Homemade Twix Bars? (From And They Cooked Happily Ever After)  I'm all over that!
Welcome! I'm Brandy, mother to 5 darling kiddos and a cute black lab named Toby. My husband is in the Coast Guard so we've lived all over the place, turning each house into a home. I love baking, sewing, making cute things with my kids, and sharing what I've learned with all of you!