This little green monster Halloween sherbet punch is a show stopper! Sugar rimmed cups, a sherbet monster coming out of the punch cup, what more could you ask for?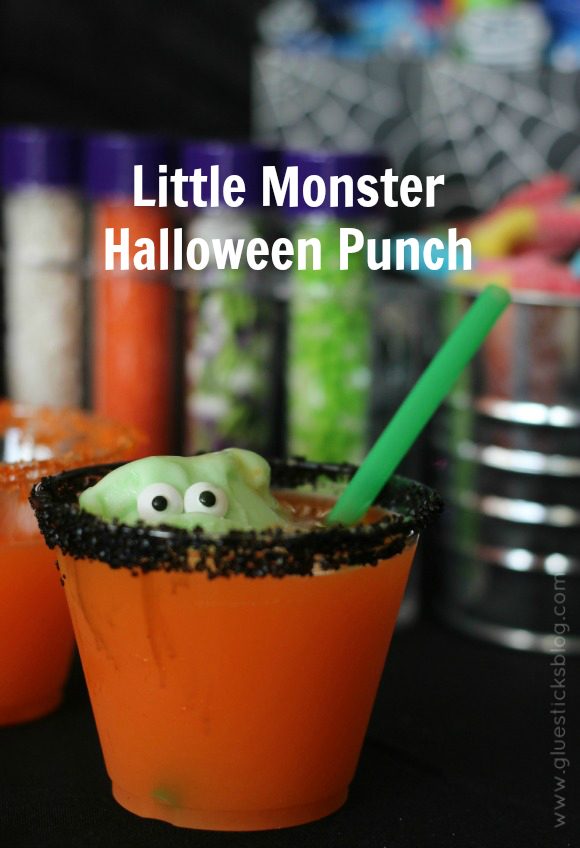 Sherbet punches are my absolute favorite kind. You can pretty much mix any flavor of sherbet into lemon-lime or orange soda and create a delicious punch for a variety of occasions! We made the little green monster Halloween sherbet punch for a mad scientist party a couple of years ago and it is still a favorite. Sherbet + orange soda. That's it! To make the little monster, add a scoop of green sherbet and a couple of candy eyes. So easy! The kids had a great time making their own Halloween sherbet punch concoctions.
Little Green Monster Halloween Sherbet Punch
2 (2 liter) bottles orange soda
1 container orange sherbet
1 container lime sherbet
candy eyes
Pour soda into large bowl or pitcher.
Add orange sherbet 1 scoop at a time.
If you really want to wow your crowd, add a bit of dry ice. My husband likes getting this on Halloween to make homemade root beer or spooky drinks with the kids. Dry ice causes bubbling as well as "fog". Add it a little at a time to prevent punch from bubbling over. As always, be careful when working with dry ice.
A 1 small scoop of green sherbet to each glass after filling with punch. Decorate with candy eyes and sprinkles, if desired.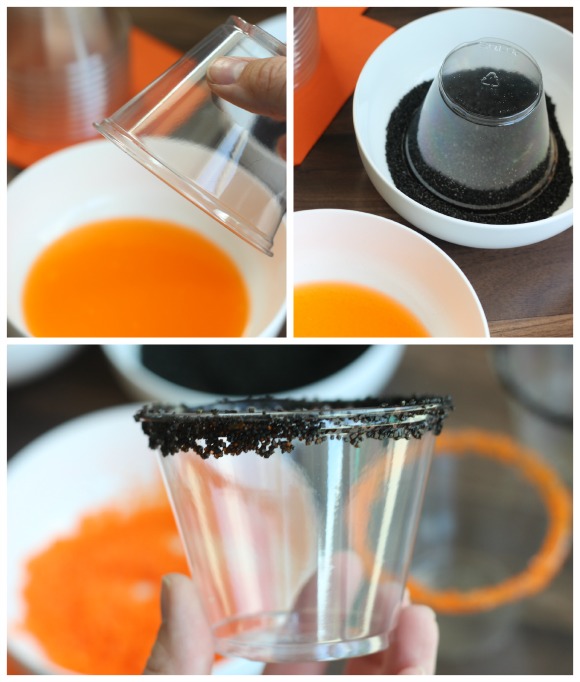 Sugar rimmed cups are totally optional but just plain fun! Dip the rim of the cup into soda, then into sugar sprinkles. Let dry.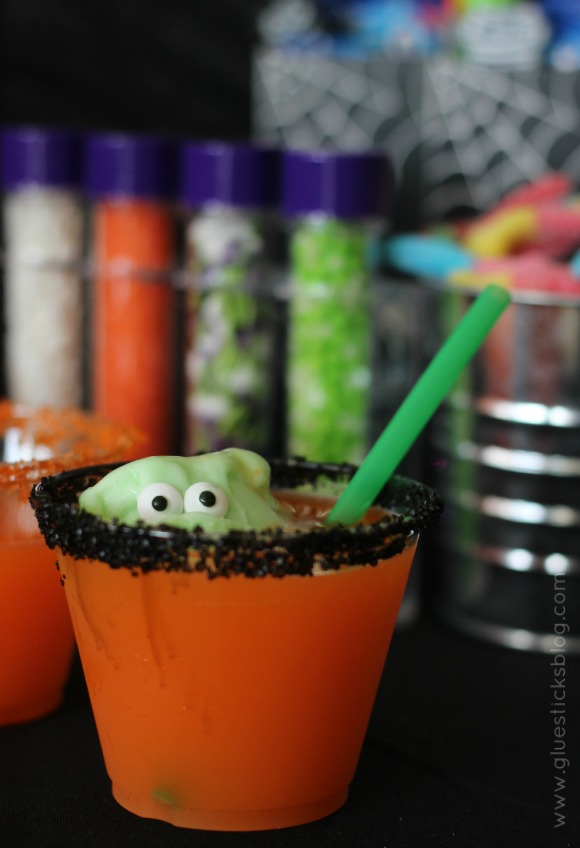 And voila! Little green monster punch! If you liked this recipe you might also like…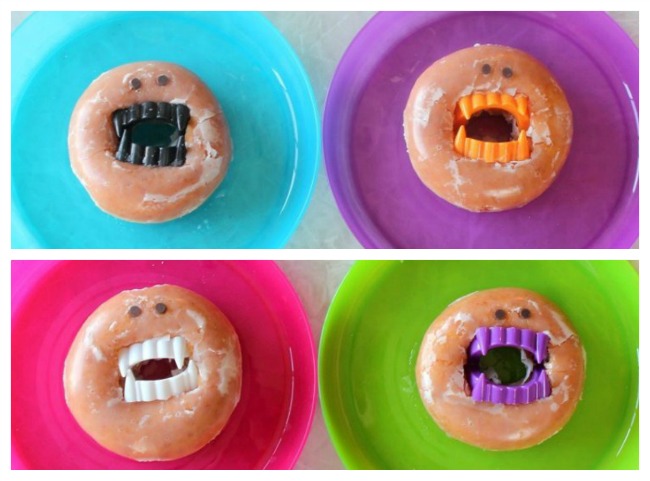 Are you ready to make the SILLIEST not-so-spooky Halloween treats? These vampire donuts come together in about 30 seconds. So easy and fun!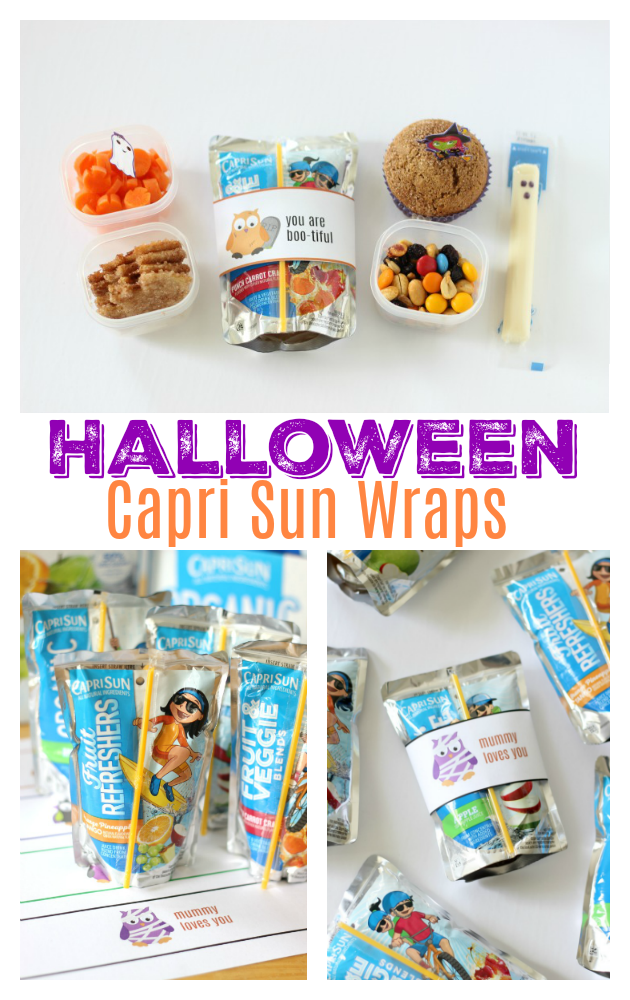 Add some spooky fun to your kids' lunches this year with these printable juice box wraps for Halloween! Just cut, wrap and tape!
Here is another cute Halloween punch idea from Tablespoon!