A not-so-spooky Halloween treat. Kids love helping in the kitchen and this Halloween Oreo bark is the perfect recipe to make with them! Make a batch this Halloween! This post contains affiliate links.
My girls are always wanting to help me in the kitchen. I love that they are interested in cooking and baking, but let's face it. Cooking with kids is MESSY. Heck, cooking in general is messy. So it's always fun to find a recipe that is super easy to make and requires very few dishes. This Oreo bark is just that. All you need is a microwave safe bowl, a baking sheet, and a rubber spatula!
We made this for a Halloween party that we hosted with friends a couple of years ago and it was a huge hit. Chocolate bark recipes aren't new. Everyone has had it before, but it keeps on coming back because it is so easy and delicious!

Creepy OREO Bark
1 (12 oz.) package colored melting chocolates
8 OREO cookies
Candy Corn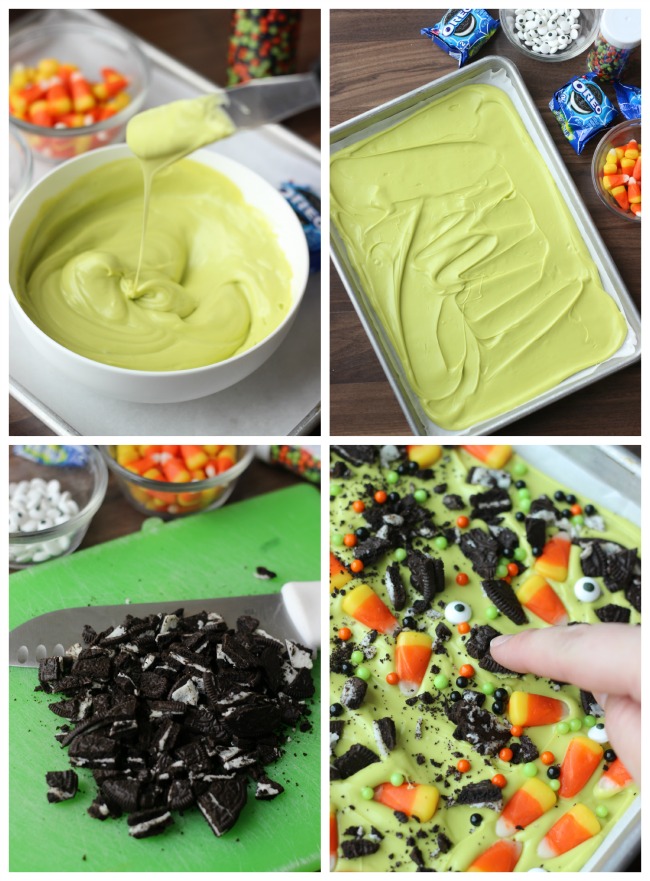 Melt chocolates in a microwave on 50% heat until smooth. About 60-90 seconds. Stir.
Pour over parchment lined baking sheet and spread to cover.
Chop Oreos into tiny pieces.
Sprinkle over melted chocolate and add other candies and sprinkles.
Refrigerate until firm.
Break into pieces and store in an air tight container.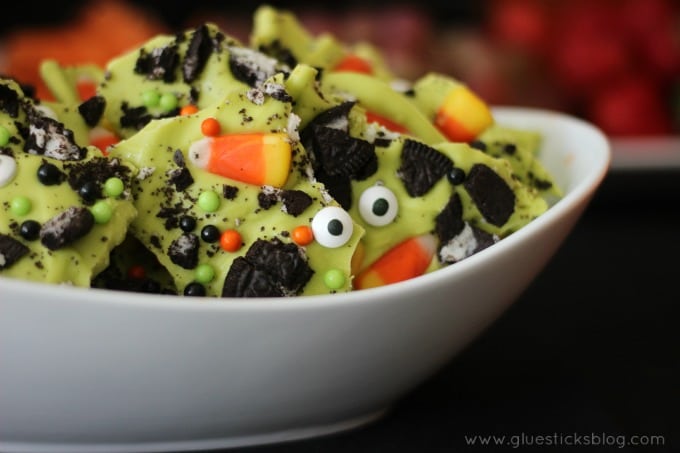 If you liked this easy recipe you might also like…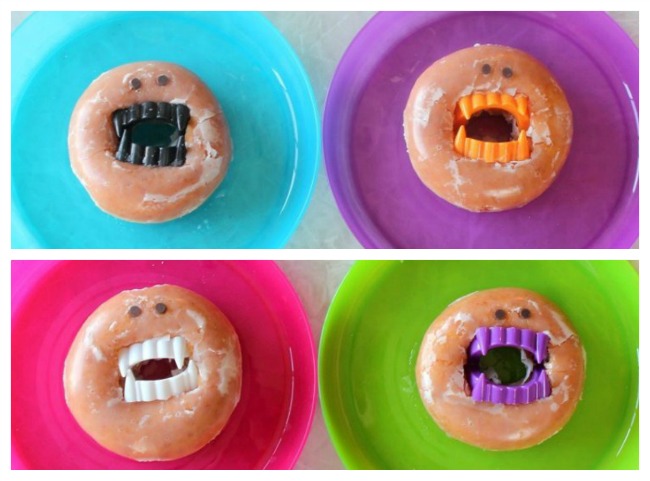 Are you ready to make the SILLIEST not-so-spooky Halloween treats? These vampire donuts come together in about 30 seconds. So easy and fun!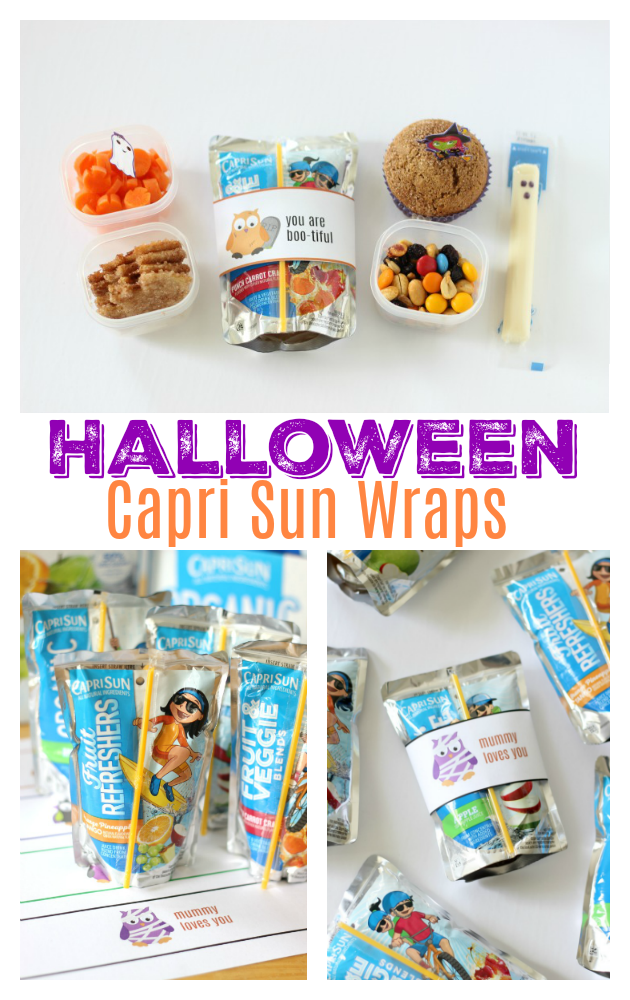 Add some spooky fun to your kids' lunches this year with these printable juice box wraps for Halloween! Just cut, wrap and tape!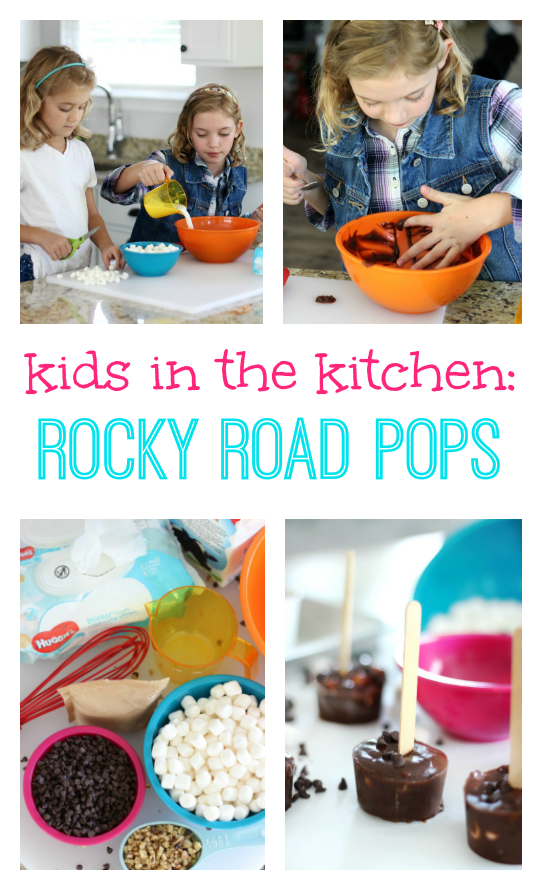 This rocky road pudding pops recipe takes about 5 minutes to prepare. Simple ingredients, simple instructions. The perfect recipe for kids!