This post was most recently updated on May 15th, 2020
Paper Bag Garland! I saw this on several different sites and it looked so cute! All you need is 1 paper bag, and a bunch of fun stuff to glue on! You can make the garland out of any Christmas cookie cutter you'd like. It'd be fun to use a Christmas tree one and decorate the trees. They suggested using a cookie cutter as a pattern, that's the route I took since I can't draw!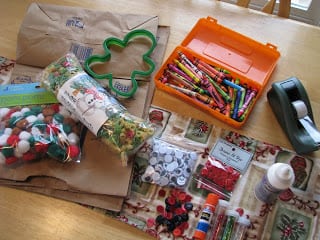 You'll need to cut the brown bag open and lay it flat. Then cut it in half so that you have two long strips of brown paper. Fold it like an accordian, the width of the cookie cutter, then trace the cookie cutter on the paper. Make sure that if the cookie cutter doesn't reach all the way to the sides to add length like I did below. Then cut it out! Don't cut around the hands, or else your gingerbread man won't all be attached together!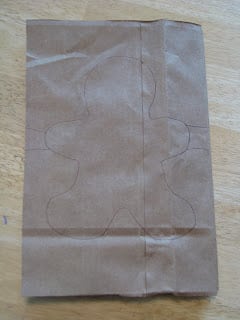 Then open the folded paper and decorate!!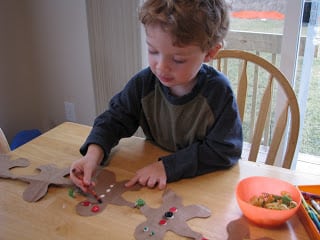 The boys named each of their little men. They had so much fun decorating them!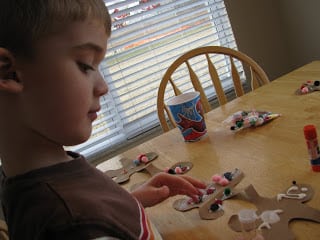 Let dry completely, tape the two sections back together and hang!