This recipe came from a member on
Coastie
Chicks. Since it is a private site, I snapped my own pictures and posted the recipe on here instead of creating a link. This is such a kid-friendly recipe.
Dallin
LOVED it! Super easy, 3 ingredients!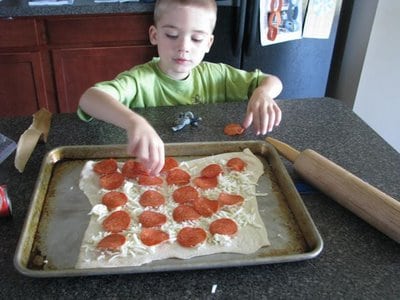 Roll out 1 can of refrigerator pizza crust. Sprinkle with mozzarella cheese and add pepperoni. Roll up dough tightly, tucking ends with each roll. Sprinkle with more cheese on top if desired.
Bake @ 425 for 15-18 minutes!