Kids will love getting creative to make this gift for Dad! Pose them in the letters: D.A.D., snap a few photos and frame in a photo collage frame. We used 5×7, but any size would work! This post contains affiliate links.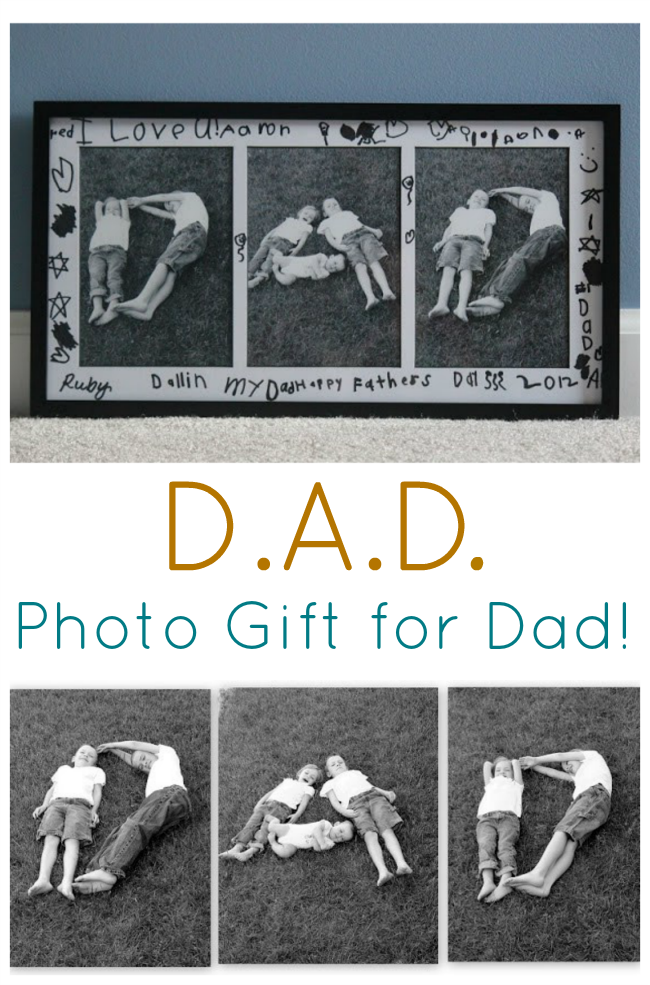 I am just thrilled with how our gift for dad turned out! Since school is out, we've had all sorts of time to play and go places. We also had time to do a fun photo shoot in the back yard a couple of weeks ago! I had this idea for a framed photo gift for dad, but wasn't sure how it would turn out. I didn't want to force the kids into it and make it an awful ordeal, so I figured if it didn't work we'd come up with something else, but they were so cooperative and seemed to have in the process!
D.A.D. Photo Gift For Dad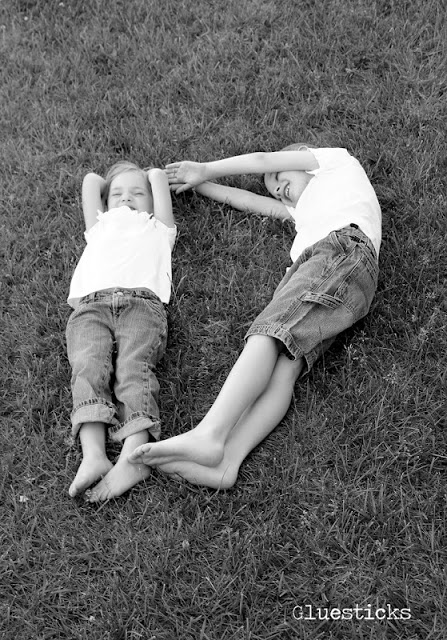 I'm not a photographer, but have fun taking pictures of my children. I used Pic Monkey to change my photos to black and white and do any editing.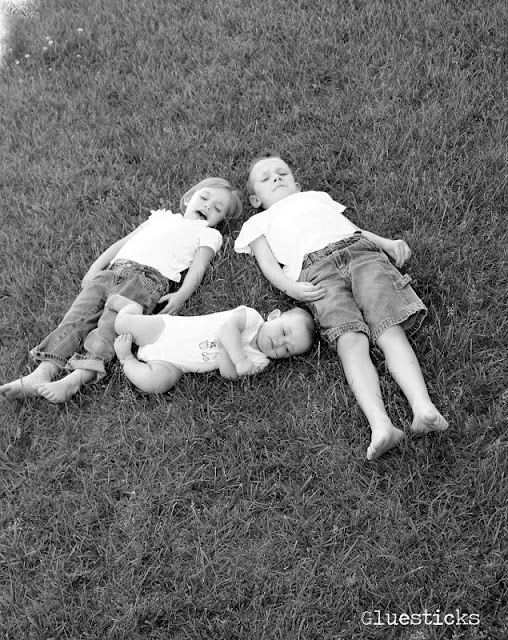 I absolutely love how Ruby is rolling out of the pose to go get more grass to eat. If she was just laying there and not trying to roll around, it would have worried me 🙂
Such fun kids! We went simple with the clothing. White shirts, jeans, bare feet.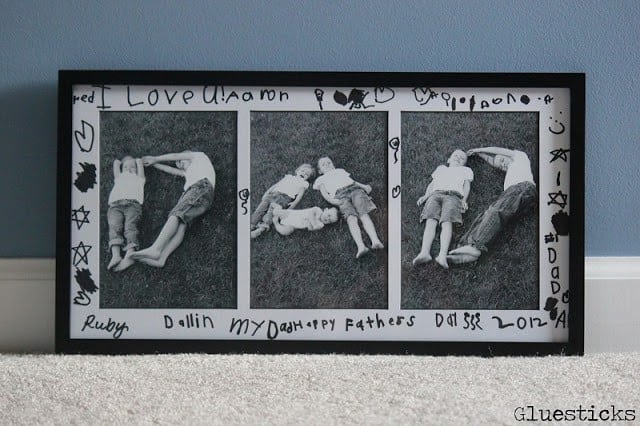 And it all came together! Michael's usually has their frames for 50% off and even if they don't, you can always find a coupon. I spent
$9.00 on the frame
 and let the kids decorate the matte with a
Sharpie
.