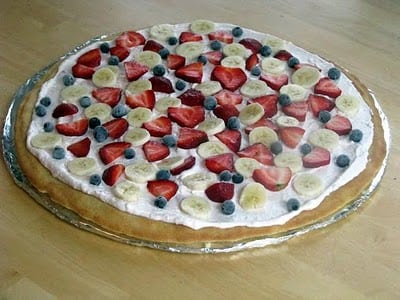 We had a pizza and movie night at our house recently with friends! It was a lot of fun and we ate waaaay too much. Everyone brought a homemade pizza (or 2) and then we watched "Alvin & the Chipmunks: The Squeakuel".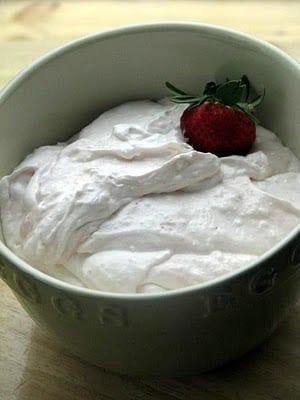 I made a fruit pizza for dessert.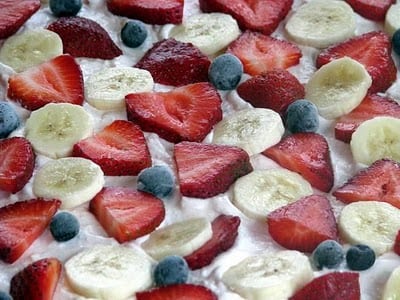 I made a sugar cookie crust, baked it on a pizza sheet, then added the fruit dip and fresh fruit.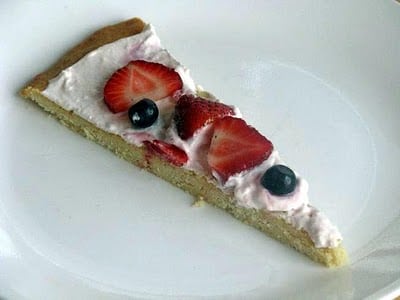 Delicious!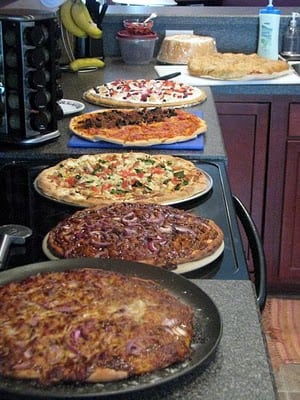 Look at this spread! We had 2 BBQ chicken pizzas(one was soy and dairy free, and both with an amazing cilantro BBQ sauce), a chicken/bacon/ranch pizza (mine), a pepperoni & sausage pizza (mine), and a Chicago style combination pizza (YUM!) . We have some seriously talented friends!