How do you make an already perfect pancake recipe even better? Turn them into almond poppy seed pancakes. Light, fluffy, drizzled in vanilla glaze. Perfection!
Every family has a staple pancake recipe. This one is ours.  They come out light and fluffy every time and is a perfect recipe to customize. Here is our latest adaptation: Almond Poppy Seed Pancakes. The result? Pancakes so perfect and delicious that the kids were literally licking their plates. The vanilla glaze was probably to blame there. Our basic recipe for pancakes comes from the Betty Crocker Red Cookbook. Here is how we adapted it to make this delicious
dessert
breakfast.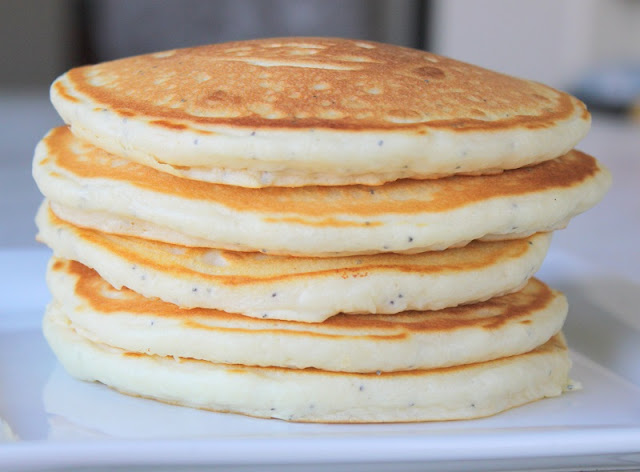 Almond Poppy Seed Pancakes With Vanilla Glaze
2 large eggs
1/4 c. vegetable oil
1 1/2 cup milk
2 cup all purpose or whole wheat flour
2 tablespoon granulated sugar
2 Tbsp. baking powder
1/2 tsp.  teaspoon salt
1 tsp. poppy seeds
3/4 tsp. almond extract
Beat eggs in medium bowl with hand beater or whisk until fluffy. Add wet ingredients, mixing well, and then the dry ingredients just until smooth. For thinner pancakes, stir in additional 1 or 2 tablespoons of milk.
Heat griddle or skillet over medium heat or to 375 degrees.  Grease griddle with butter/margarine or shortening.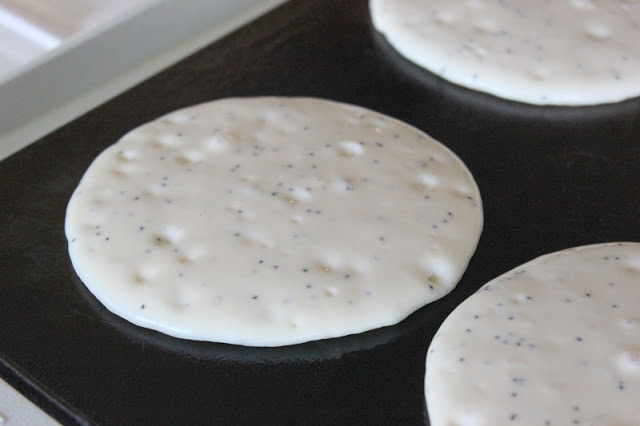 For each pancake, pour slightly less than 1/4 cup batter from cup or pitcher onto hot griddle.  Cook pancake until bubbly on top, puffed and dry around edges.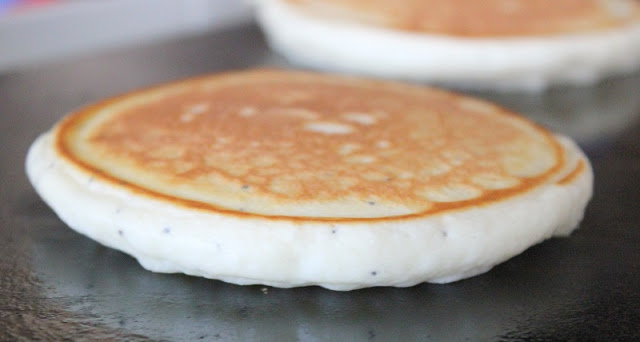 Turn and cook other side until golden brown.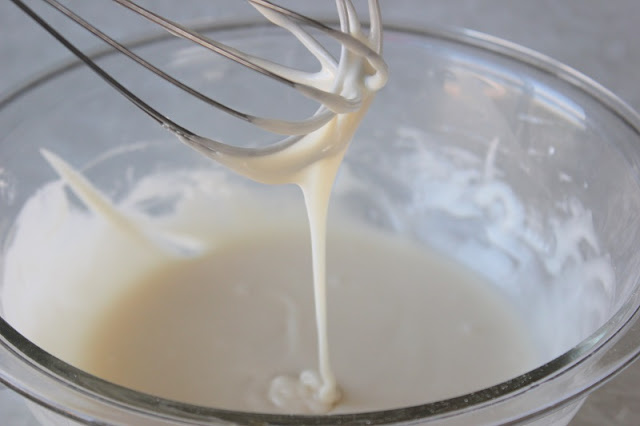 Vanilla Glaze
2 1/4 c. powdered sugar
2 tsp. butter
1/2 tsp. vanilla
1/8 tsp. salt
2 to 4 Tbsp.  milk
Stir all ingredients together until creamy. Start with 2 T. milk. For a thinner consistency, add more milk 1 tsp. at a time until smooth enough to drizzle across pancakes.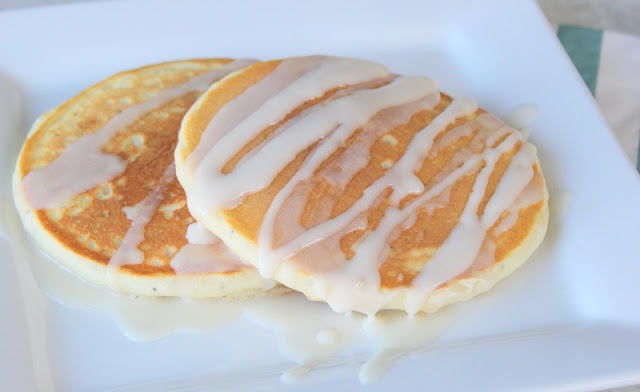 We hope you enjoy these as much as we do!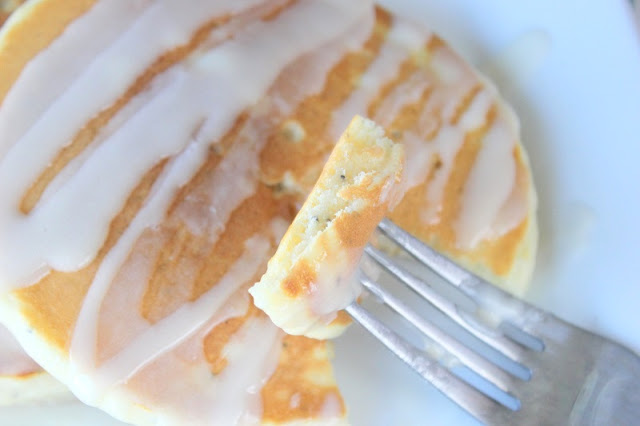 You might also like…