Make a darling penguin craft out of a clear ornament! Add a hanger to use during the holidays, or keep it on a shelf. Kids will love making these cute penguins this winter! This post contains affiliate links. See disclosure at the bottom of my site for more information.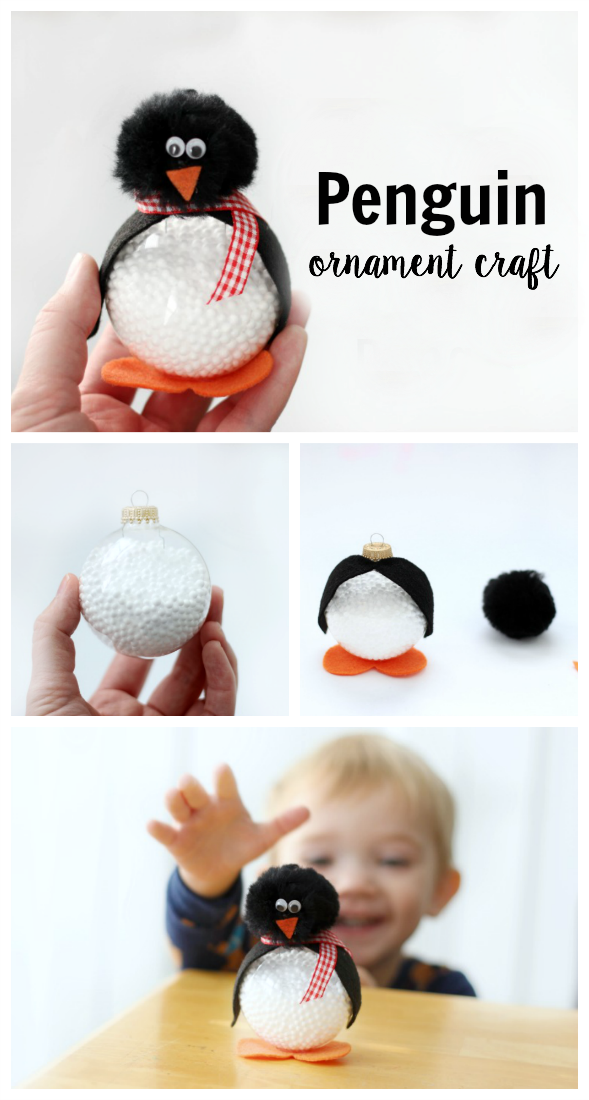 Could you just die with the cuteness of this craft and that little boy reaching for it! I couldn't have planned that shot if I had tried. He was so excited about the little penguin craft that we made out of a clear ornament! I've had a box of these in my Christmas box for a couple of years and finally made something with them. There are so many fun uses for clear ornaments. I like using the big ones to put small gifts inside and these little ones are great for smaller crafts.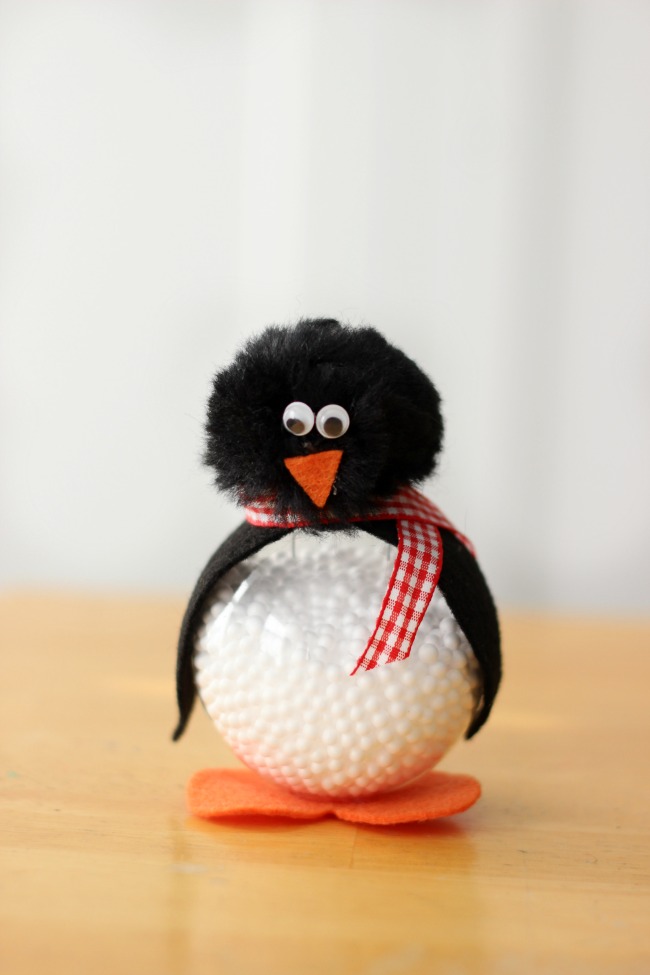 Make a Darling Penguin Craft Out of a Clear Ornament
Supplies:
clear Ornament
small funnel
fake Snow (Dollar Store)
felt scraps
scissors
hot glue gun
ribbon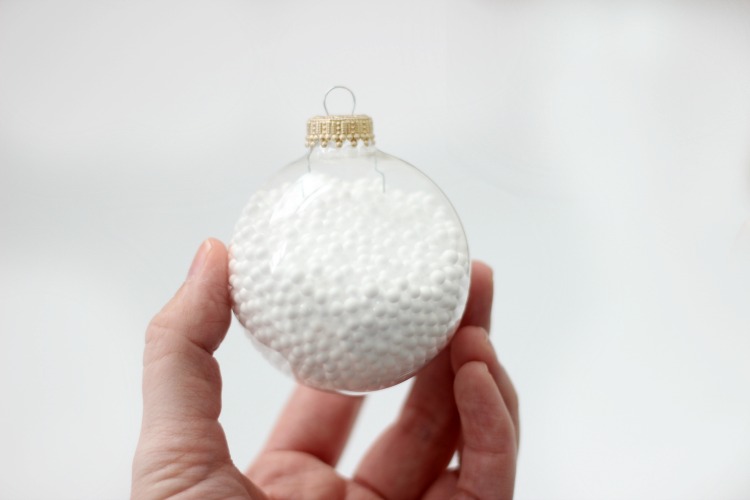 Step 1:
Remove the top of the ornament and use a small funnel to fill the ornament with fake snow/styrofoam. Replace top.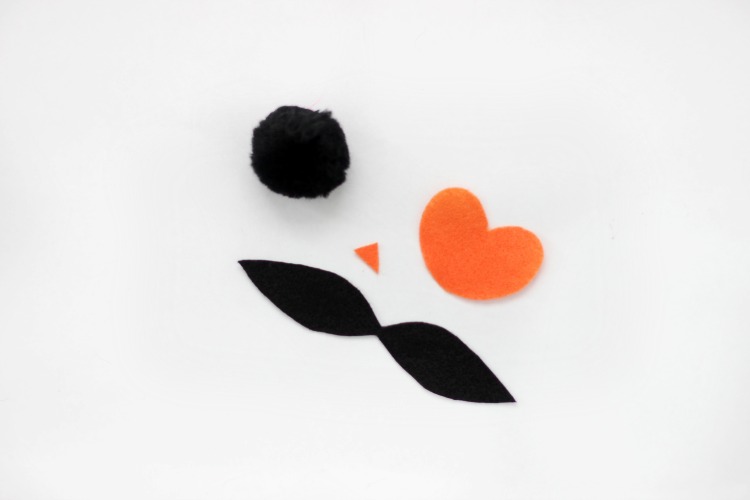 Step 2: Cut out a heart for the feet, a strip for the wings, and a small triangle for the beak.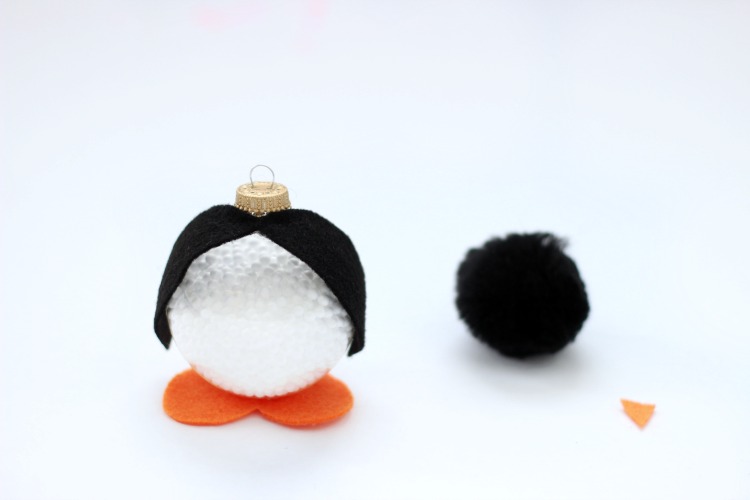 Step 3: Hot glue the wings onto the top of the ornament. Add a drop of glue under each wing tip. Glue the feet on.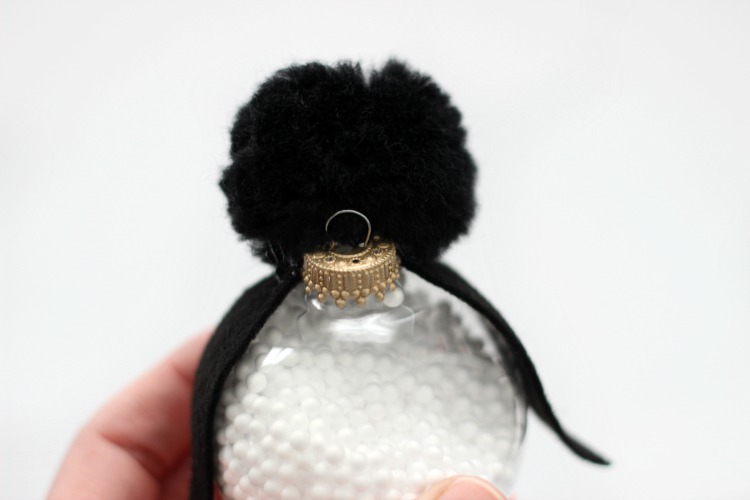 Step 4: Hot glue the pom pom onto the ornament. This is the back view. I left the hanger exposed so that we can add a hook if we want to hang it on the tree. But this little guy stands on his own so you can just skip that part and put him on a shelf.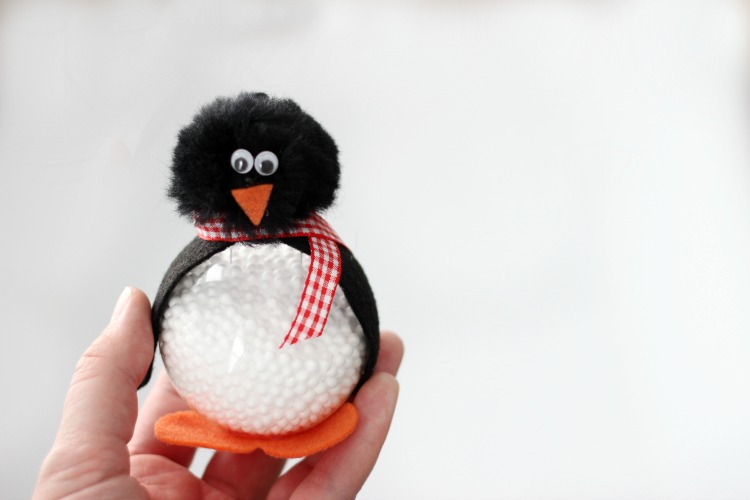 Step 5: Hot glue the eyes beak, and ribbon scarf onto the penguin.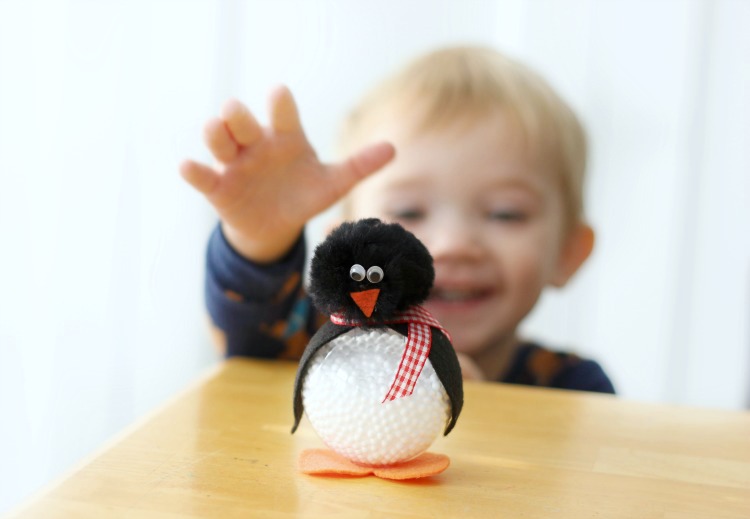 Step 6: Place your cute penguin on the table and watch your toddler squeal and run to it!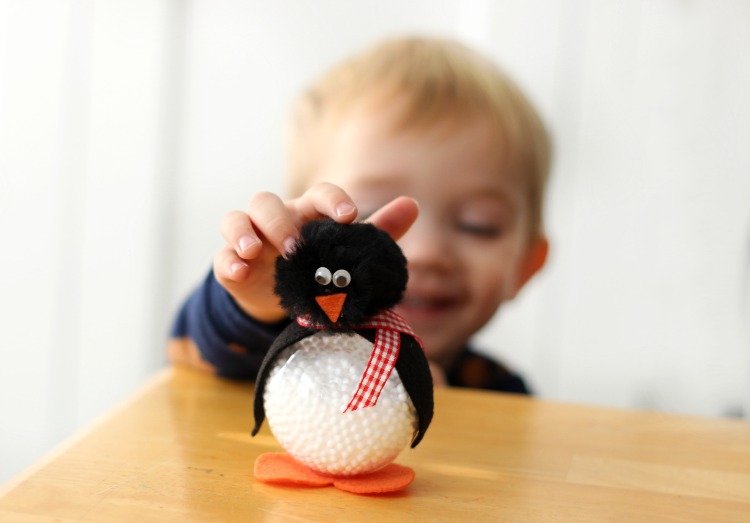 You might also like…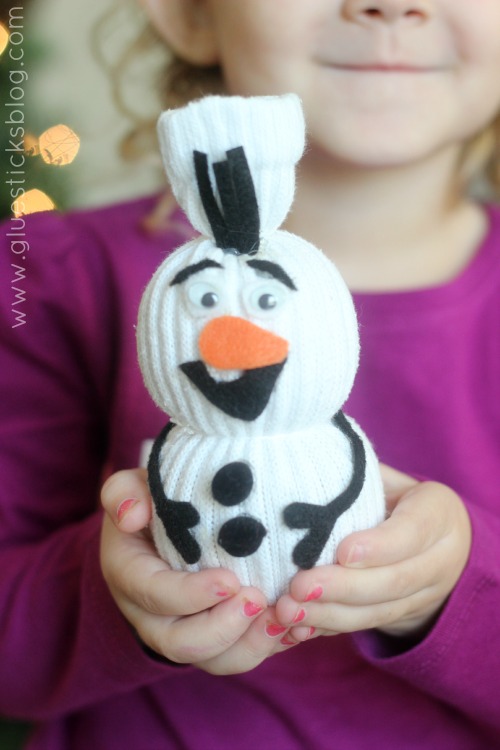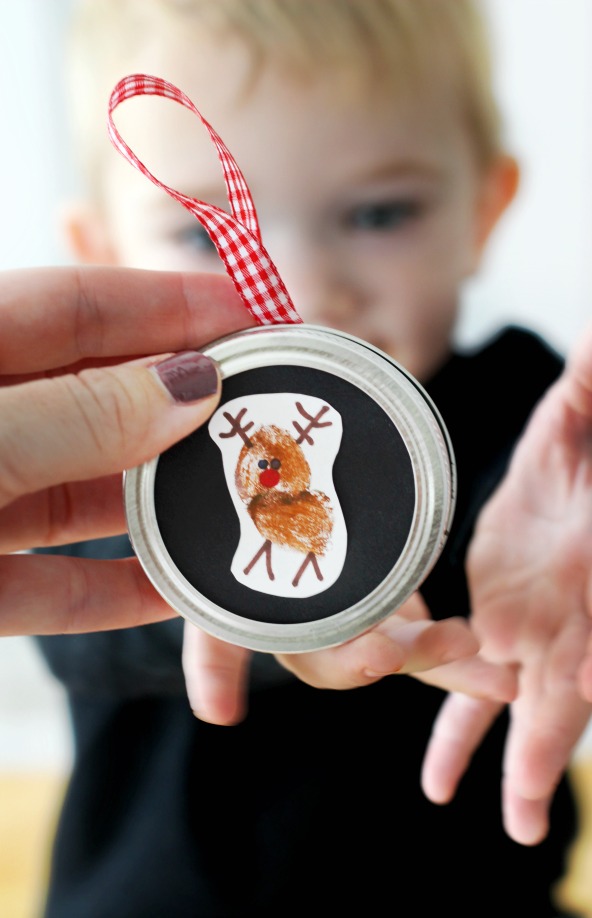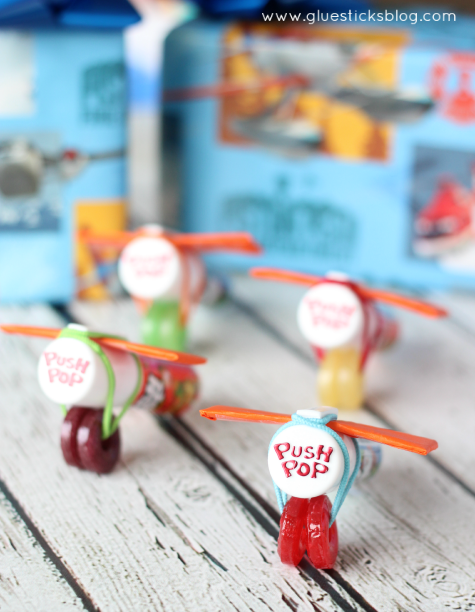 For another cute ornament, craft check out these pom pom teddy bears from Debbie at One Little Project. SO CUTE.