This printable Chick-fil-A gift card holder is as adorable as it is functional! Perfect for giving to a cool chick in your life.
Looking for another cute gift idea? Our "Thanks a Melon!" printable tags are perfect to tie onto a package of watermelon candy or lip gloss!


My son was just hired on for his first job. Can you guess where? Chick-fil-A has always been our favorite fast food restaurant, but I love it even more now that they've given him his first opportunity in the work force. He is excited to get to know the staff and learn the ropes.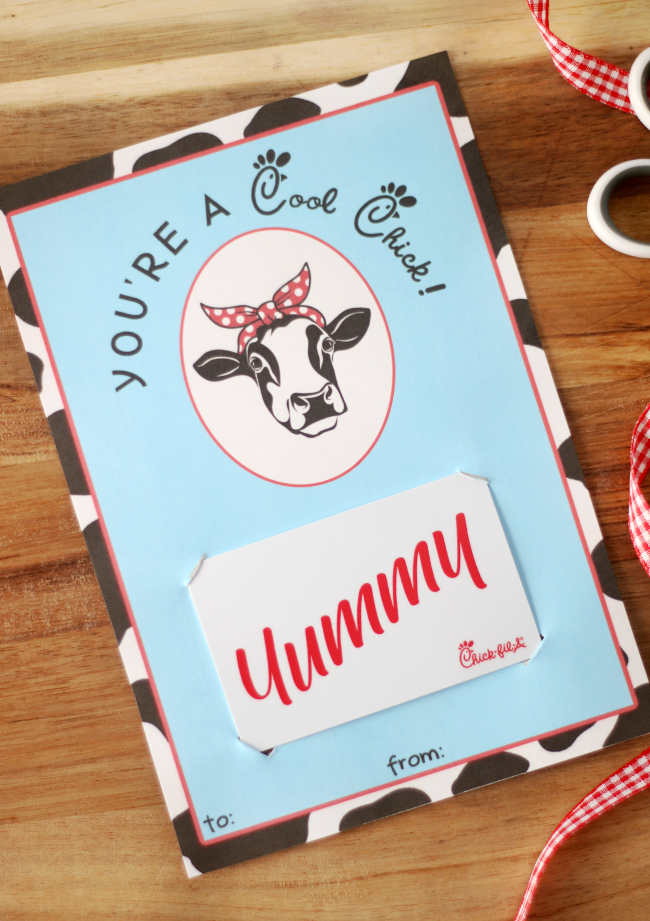 I picked up a couple of gift cards to give as thank you gifts to a couple of friends. I thought it would be fun to come up with a cute and sassy gift card holder to go with them. I went back and forth trying to decide between having a chicken or a cow on the front. A chicken would make more sense with the "cool chick" sentiment, but it's Chick-fil-A…so the cow won out.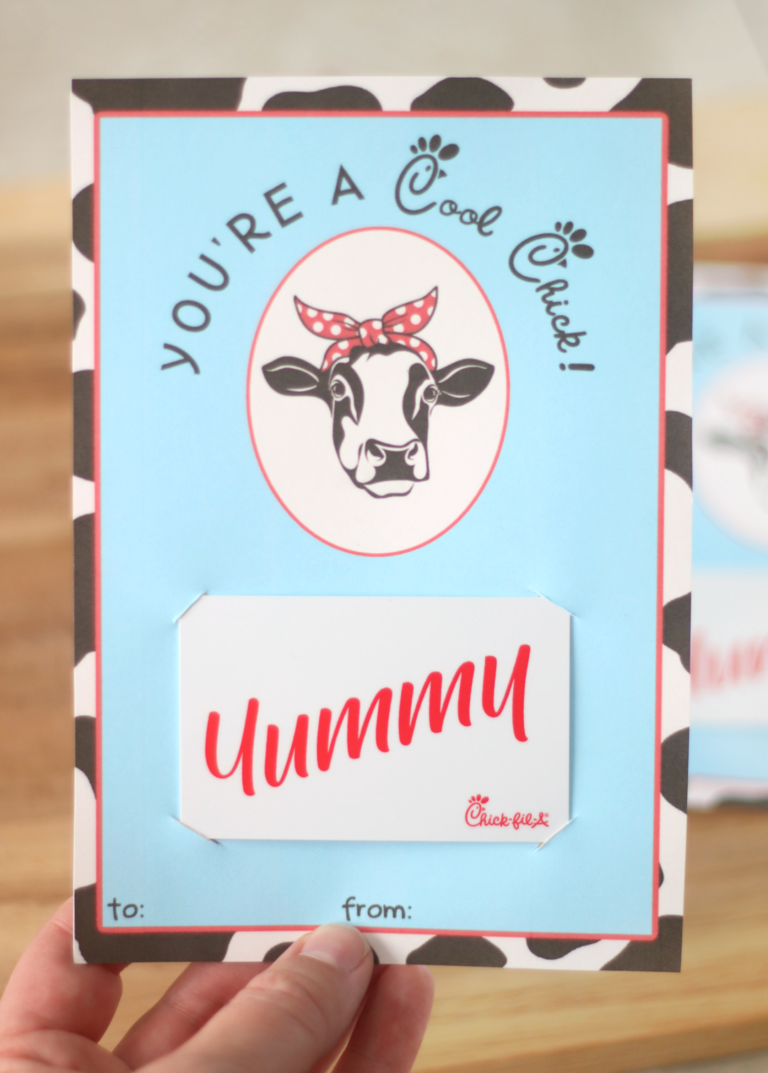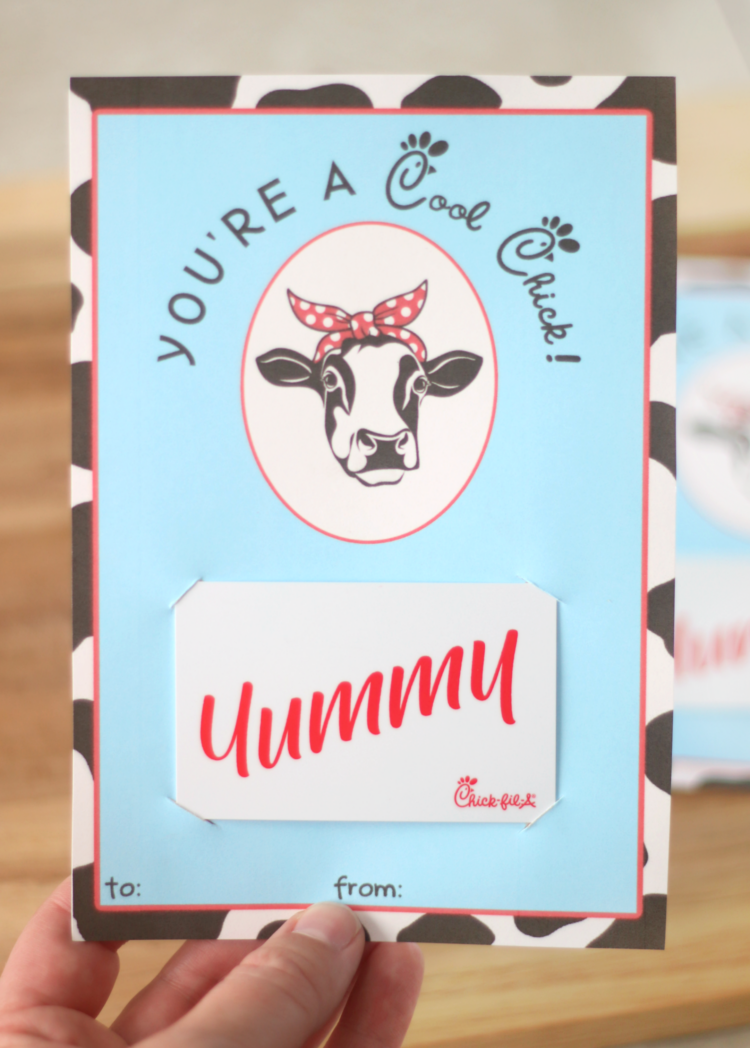 Wouldn't this be fun
to also give to a teacher? Heck, my 14 year old walked through the room and said he'd love to receive this. Food is food, right? He doesn't mind being called a cool chick if it means receiving a chicken sandwich.
Printable Chick-fil-A Gift Card Holder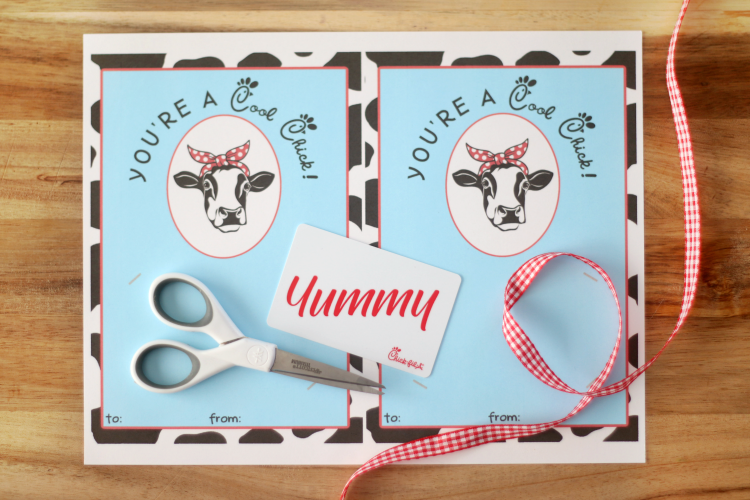 Supplies
Scissors
Gift Card
Ribbon (optional)
Each printable page comes with two gift card holders. Simply cut around the edges, then use a craft blade to cut out the 4 corners for the gift card.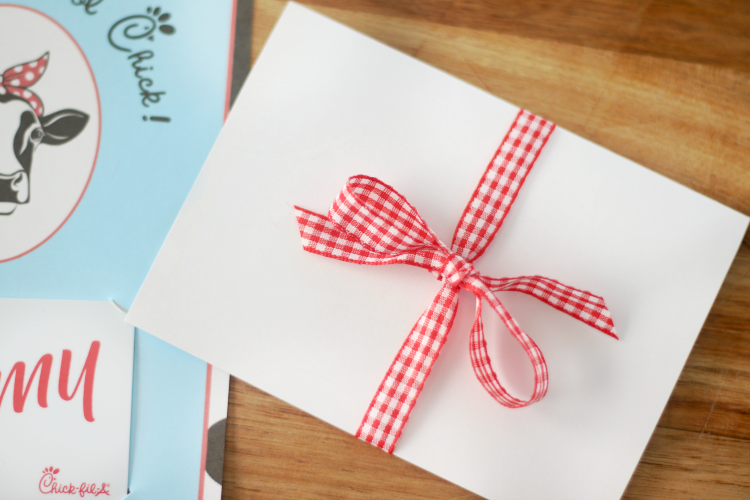 Fold the card in half and tie with a ribbon (optional)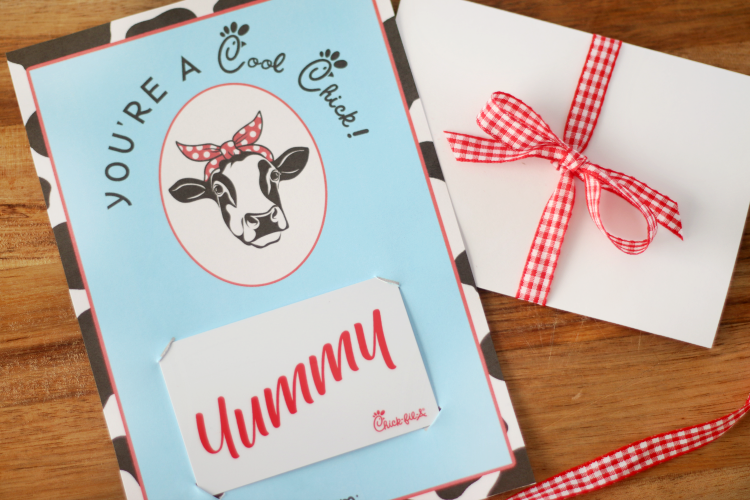 More Printable Gift Ideas You'll Love
Dessert In a Mug Printable Labels
"We Donut Know What We'd Do Without You" Printable Tags
"I Carrot Lot About You" Printable Tags
Resources:
Font downloaded from: Chicken Hut by FontSpace.
Clip art purchased from Damimam on Etsy.