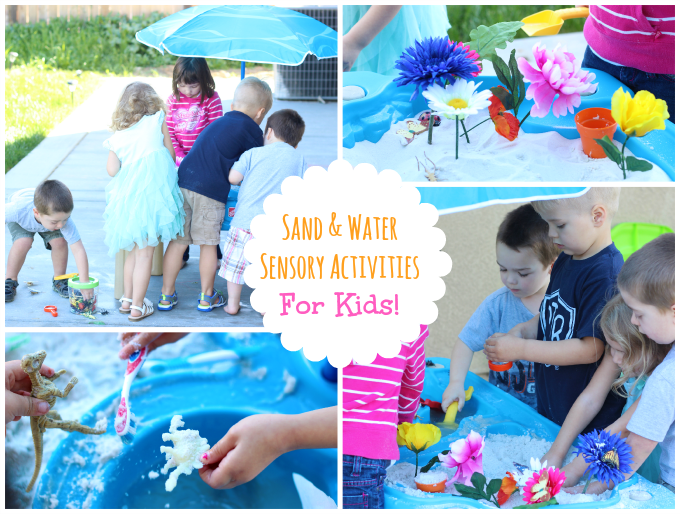 As a child there is nothing better than running your hands through sand at the beach and playing in the  water. We live a couple of hours from the beach and don't get there very often so we have a water table and a sand box to bring the beach to our backyard…kind of. Ruby's preschool teacher has a
Step2
Cascading Cove Sand and Water Table
and is so creative with how she uses it! As parents, we take turns helping at preschool and it is fun seeing all of the fun things that they are using their water table for!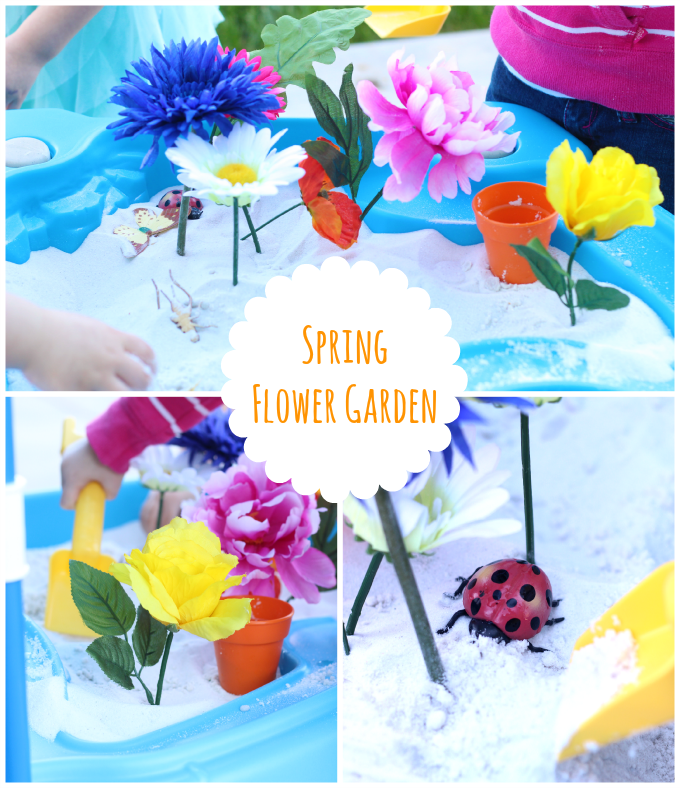 How cute is this? Miss Kami gave the kids silk flowers and a plastic jar of pretend insects. They had a great time "planting" their flowers and playing with the little bugs in the sand.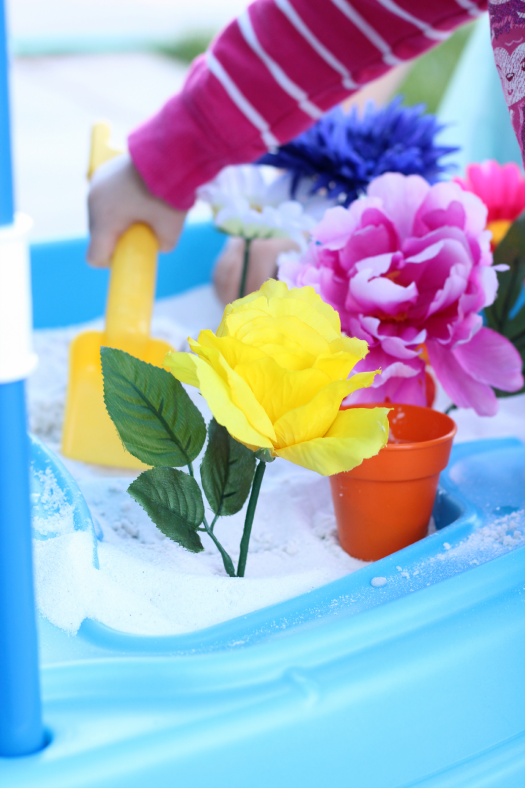 She found this amazing play sand at Lakeshore Learning and I think I need some of it too. It is so fine and smooth, much better than the gritty stuff that I bought with our backyard sand box.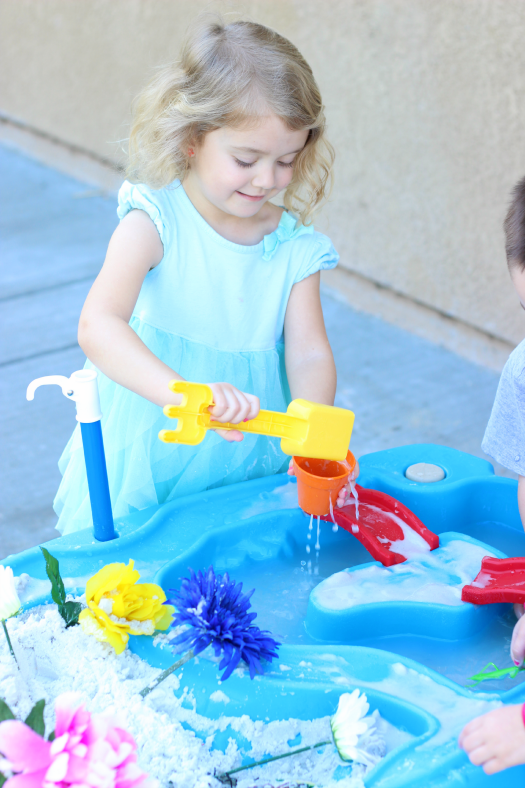 The sand and water table came with some accessories like this little shovel and pot, a few boats, and two small bridges. The little pot was perfect for this activity.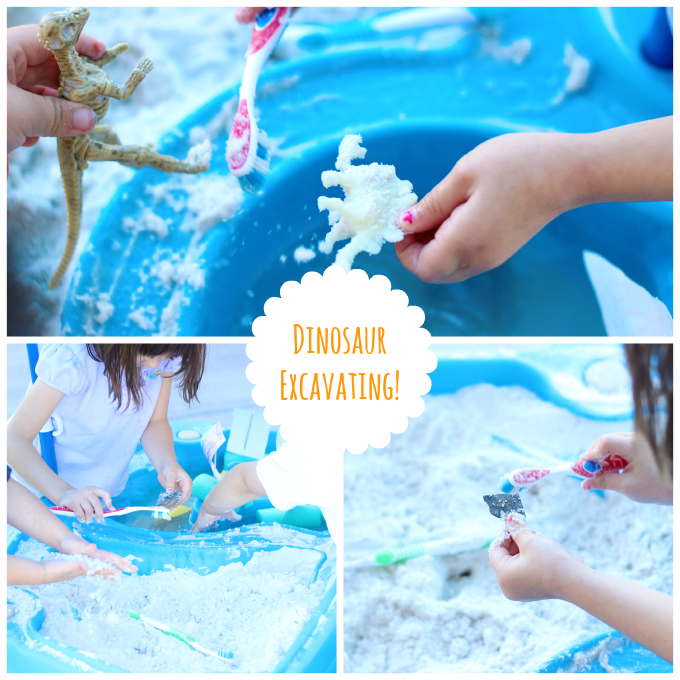 The week that they learned about dinosaurs she set up a little dinosaur dig for them. Miss Kami used small plastic dinosaurs and fossilized insects that she brought back from a trip to Utah.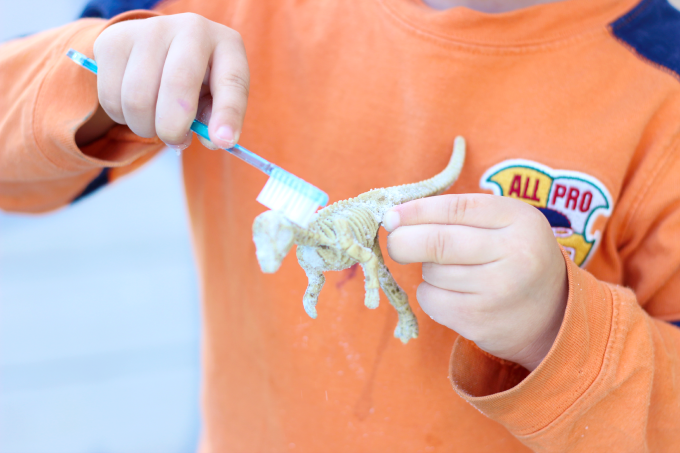 They had fun using tooth brushes to dust off the fossils and "bones" that were hiding in the sand.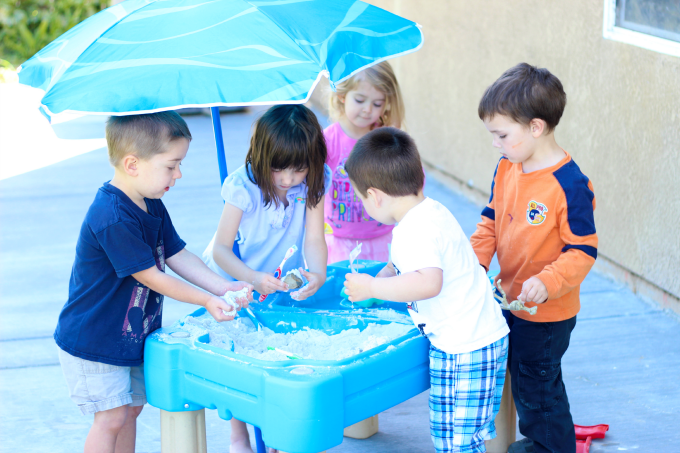 You can use water for both sides of the table, or sand, or both! Does the sand sometimes mix with the water? It sure does. Try as we might, those little ones love mixing the two and using the water to wash the sand off of their hands. Thankfully there is a drain plug on each side that makes changing the water quick and easy!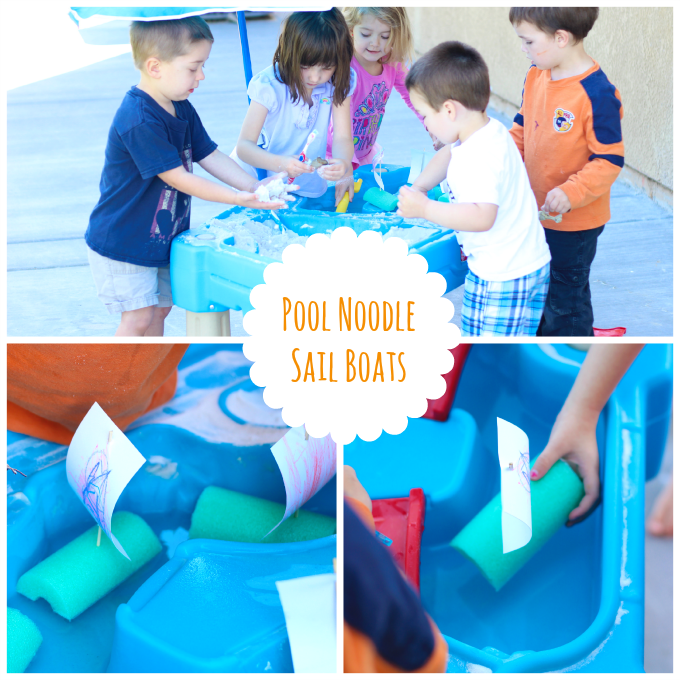 I thought the kids would have a fun time making little boats to float around in the water table so I brought the supplies to preschool last week. The Cub Scouts made these for their rainwater regatta last year and had a lot of fun using straws to blow them down the race course. I bought a pool noodle and sliced it into sections and then cut each small section in half.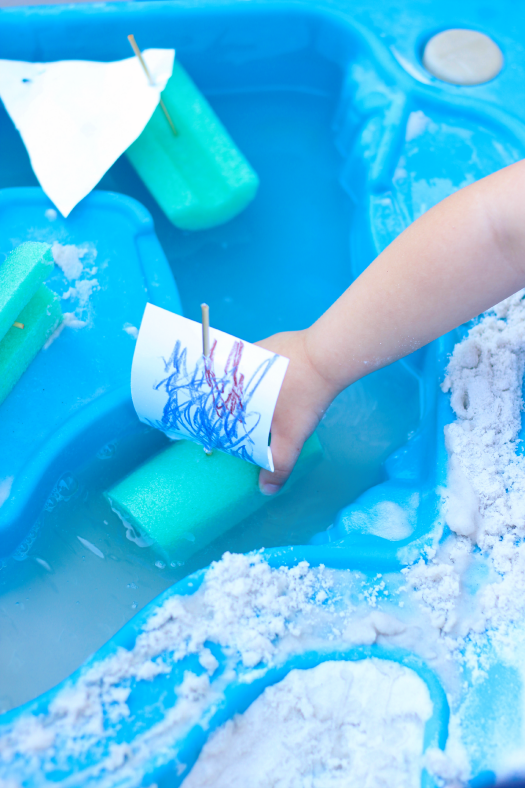 The kids colored a sail (3×5 index card) and we used a wooden skewer, cut to size, to attach it to the pool noodle. They turned out pretty cute!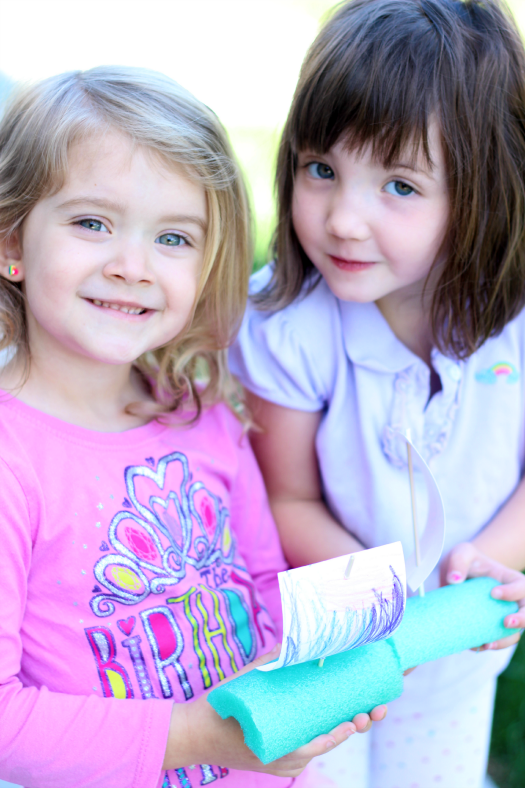 Ruby is very fortunate to have such a fun and creative preschool teacher and cute little friends to play with every week. I love being able to go in and play with them too!
I knew that Ruby's teacher had been looking at this water table so I inquired about the possibility of being able to get her one from my friends at
Step2 
as part of my
ambassador partnership
with them. They graciously agreed and thought it would be a nice addition to this little preschool in exchange for sharing some of the fun ways the kids have used it!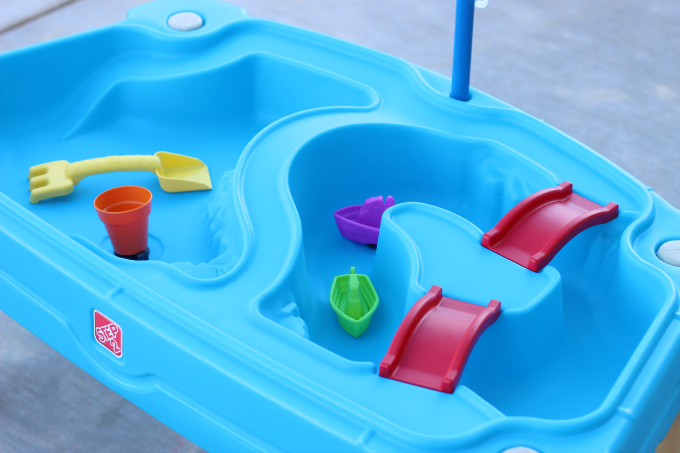 Here are some other great sand and water sensory activities!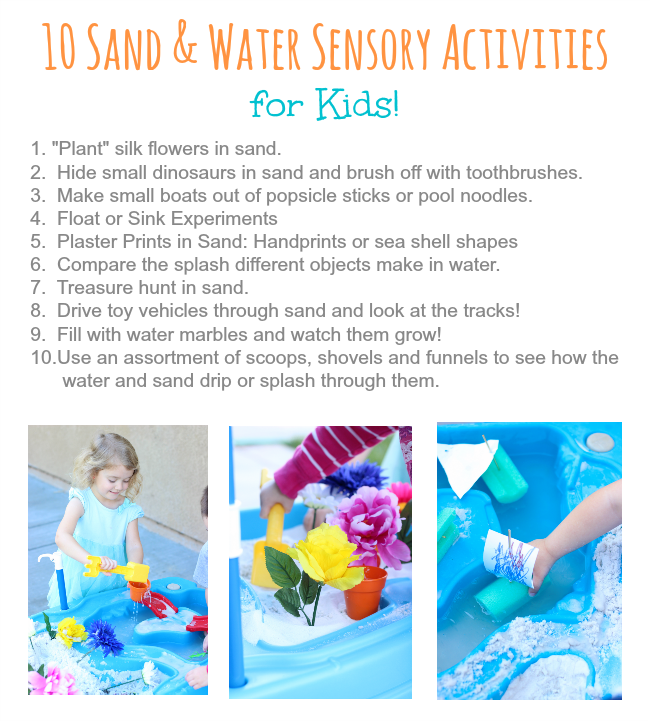 You might also like…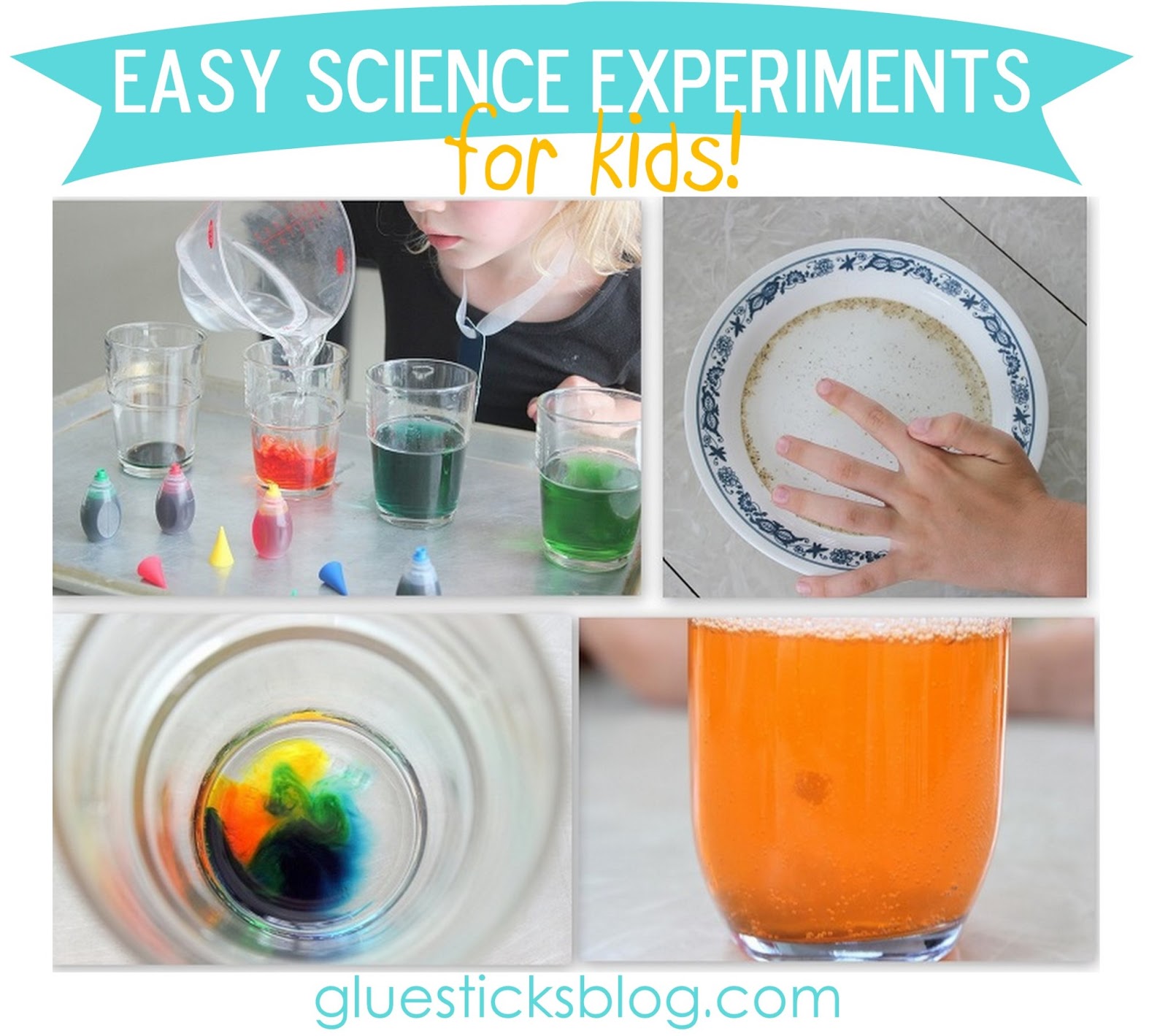 Easy Science Experiments for Kids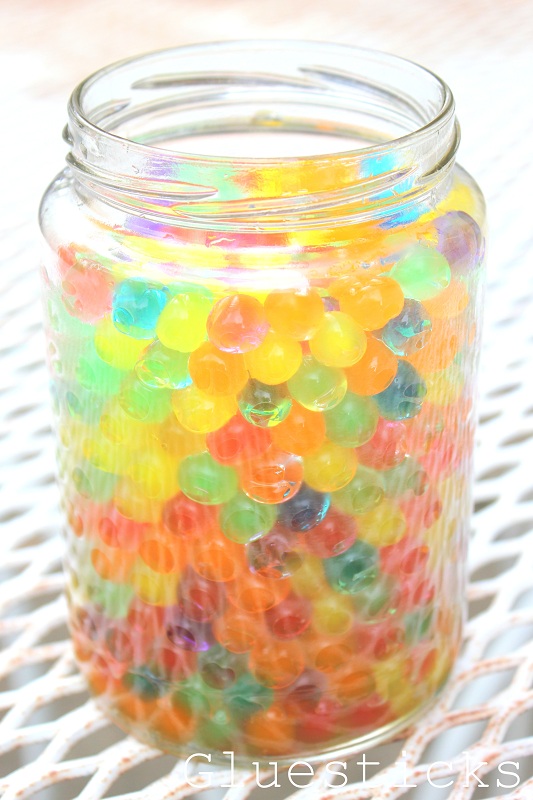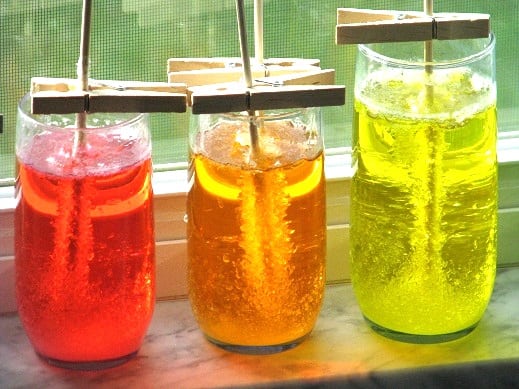 Melt and Pour Soap