Chocolate mint grasshopper cookies made with 2 ingredients! So quick and easy. All you need are 2 sleeves of Ritz crackers and chocolate mint Wilton melting chocolate wafers! This post contains affiliate links.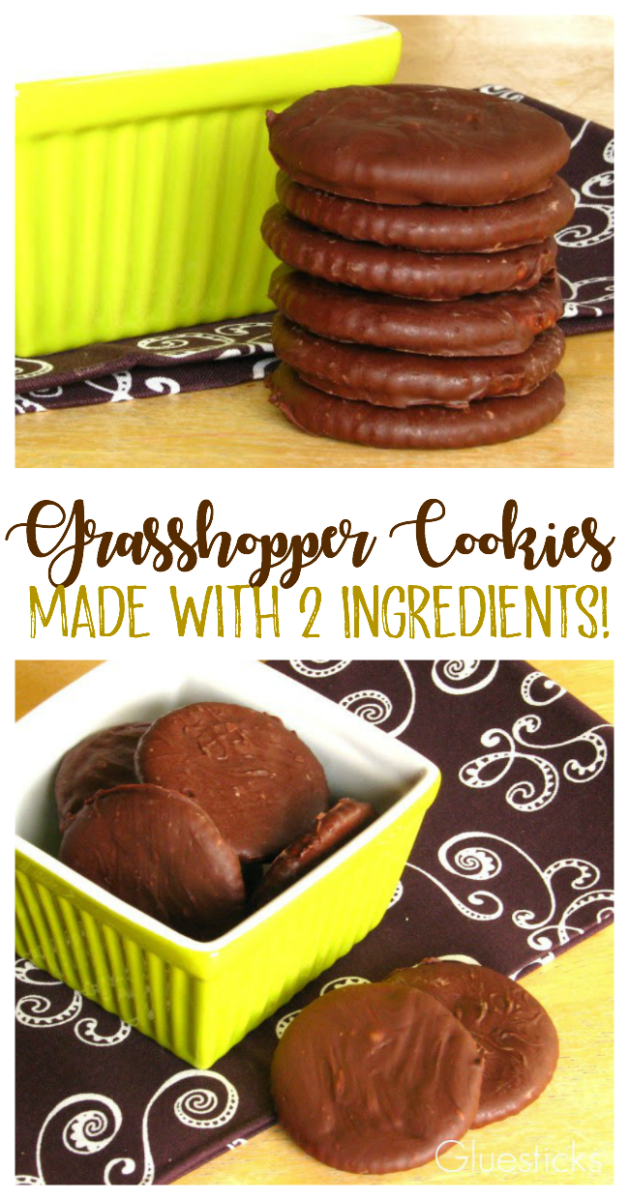 Grasshopper cookies are one of my absolute favorites! I've made them
completely from scratch
in the past, and while they were delicious, they were a lot of work! Especially when I can get the same flavor with 2 ingredients. Now
homemade Samoas
? Those are worth the effort.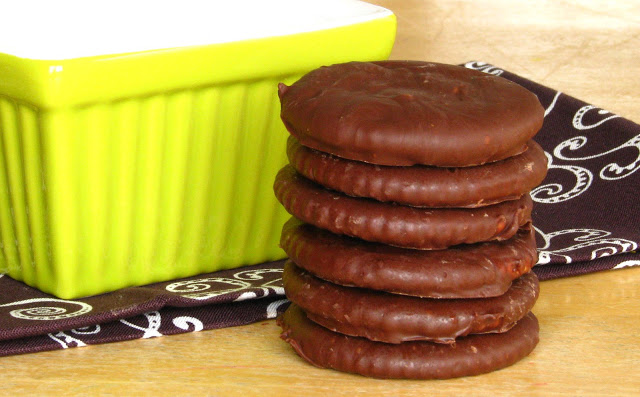 I love using Ritz crackers as the base of many delicious desserts. They add the prefect saltiness to sweet treats when paired with peanut butter, chocolate, mint, etc.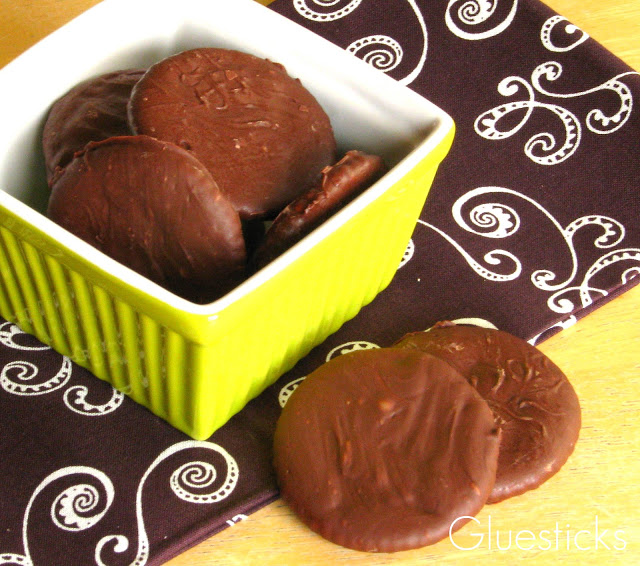 Short Cut Grasshopper Cookies
2 sleeves Ritz Crackers
1 Bag Wilton Dark Cocoa Mint Candy Melts*
Heat chocolates in microwave on high for 30 seconds. Stir. Repeat until smooth and melted.
Drop ritz cracker in chocolate. Using a fork, flip the cracker over in the chocolate and scoop out, tapping off excess chocolate. Lay dipped crackers on a baking sheet lined in waxed paper and refrigerate until set.
1 bag of melting chocolates will do about 1 1/2 sleeves of crackers.
*I found my dark chocolate mint candy melts at Walmart. If they are not available in your area you can use regular chocolate candy melts and add mint flavoring oil. This kind of flavoring oil is made to work with chocolate and won't affect the texture. I also used mine to make our hot chocolate sticks. A little bit goes a long way, so one bottle is plenty for several recipes.
You might also like…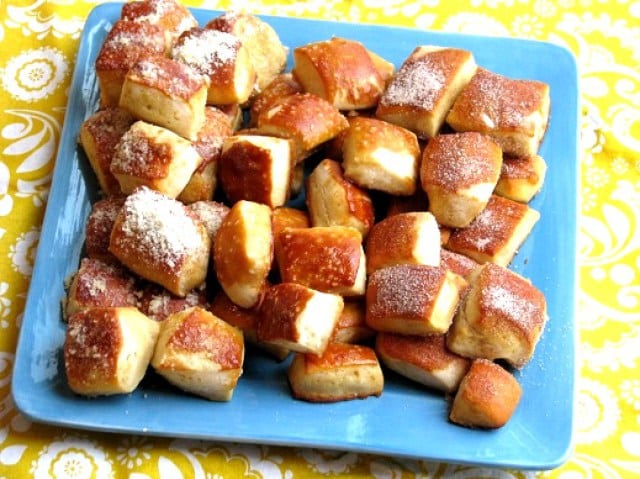 Soft pretzel bites are one of my kid's favorite snacks. Mine too. It's hard to buy pretzels at the store anymore or from the shops at the mall, because they just don't compare to homemade ones!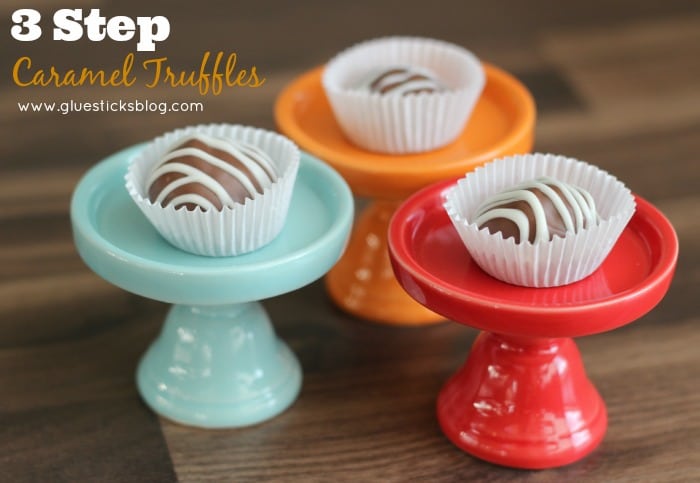 These caramel truffles are to die for. Add sea salt or drizzle in white chocolate!