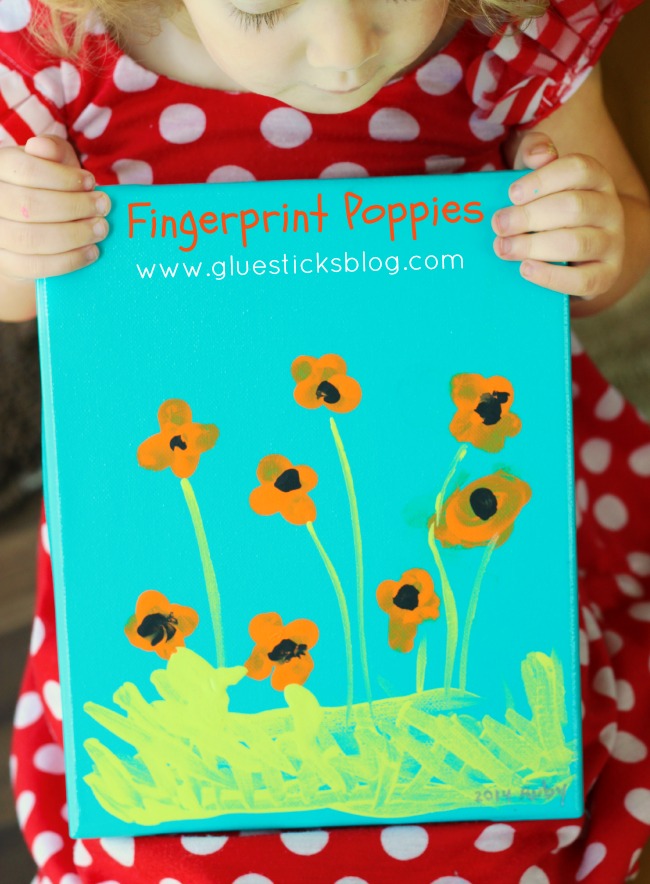 My girls adore flowers. So much so that it is a constant battle to make sure they aren't picking any flowers they see when we are in public! I told them that they can have any flowers laying on the ground when we go to garden nurseries and they think that is the best thing ever.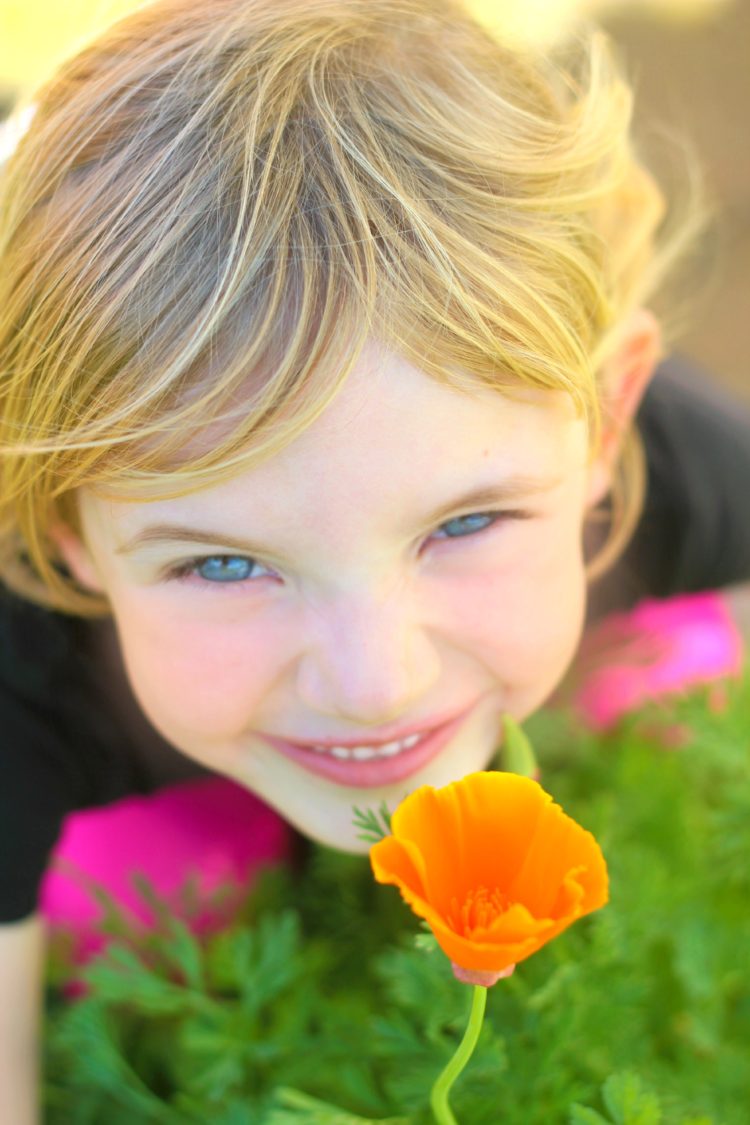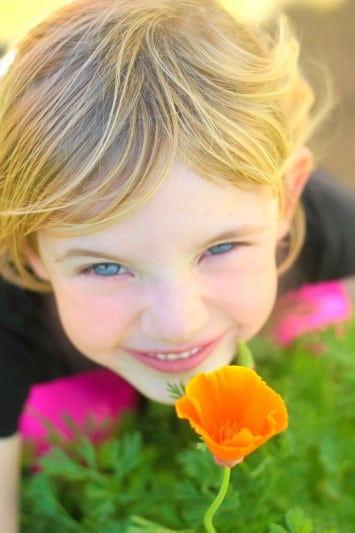 When we moved here to California they were so disappointed that they couldn't pick the beautiful orange poppies that grow everywhere like weeds (poppies are the state flower). So we planted some in our garden that we can pick. They are absolutely thriving and the girls are really enjoying them.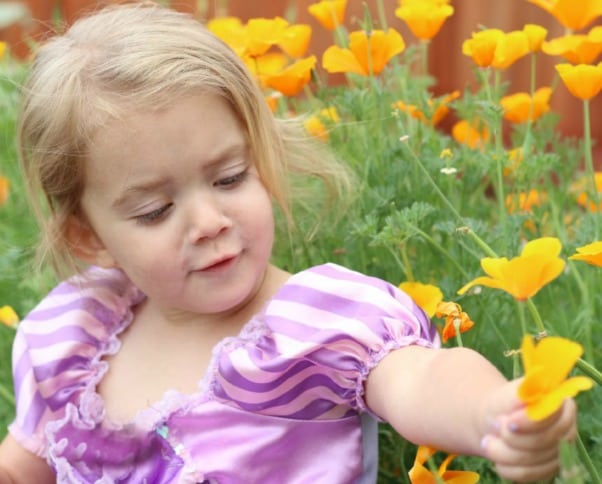 Today's little project was inspired by the beautiful poppies in the back yard.
Simple Preschool Craft: Fingerprint Poppies
cute little fingers
kids paint
small paint brush or q-tip,
paper or canvas.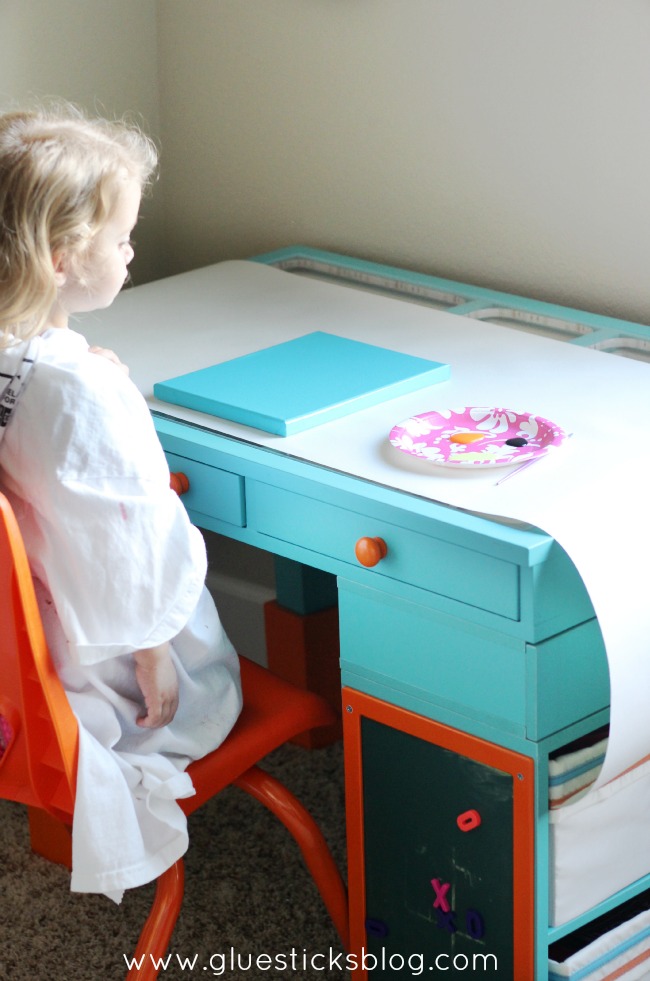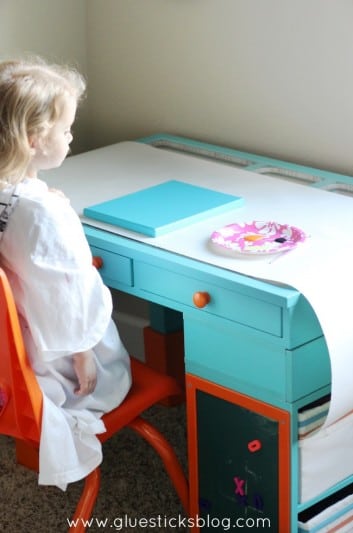 Our little Jack and Jill desk works perfectly for projects like this. I just pull a sheet of paper across and she is ready to get messy!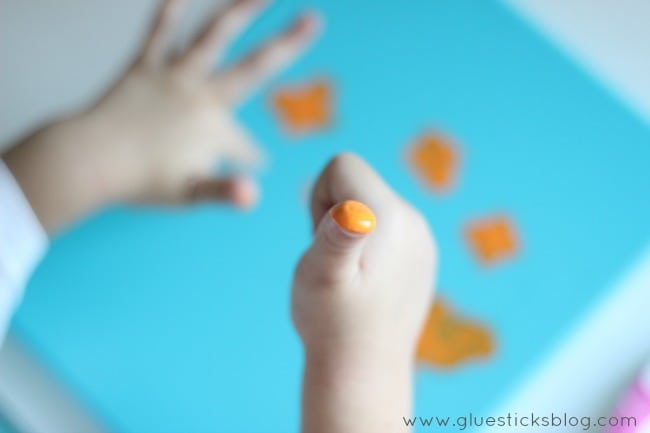 We started out by making the flowers. She loves getting her fingers right in there with the paint. Her thumbs worked great for stamping the poppy petals.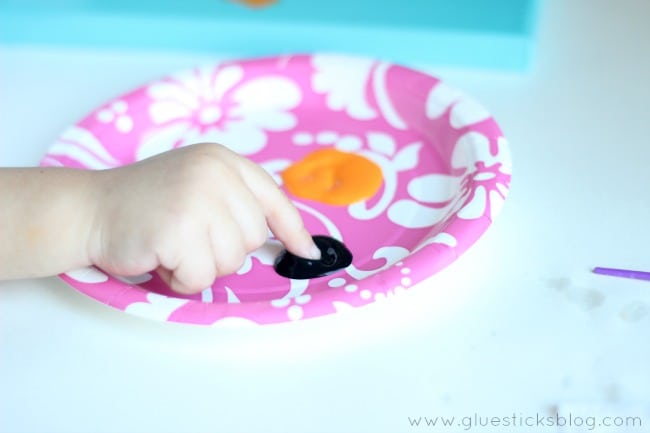 Once those were dry she used her index fingers to add the centers.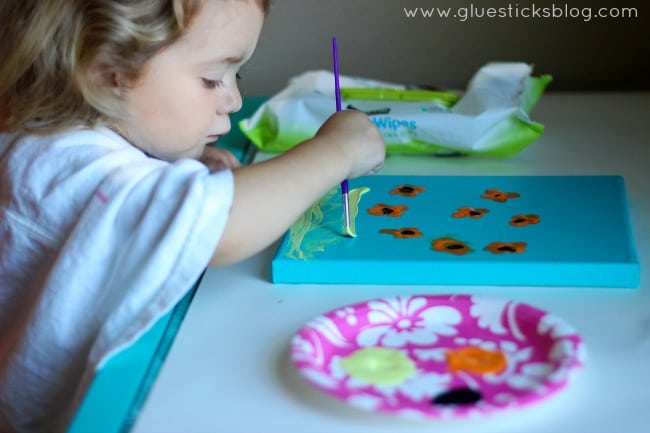 She had fun using the brush to add the stems and greenery.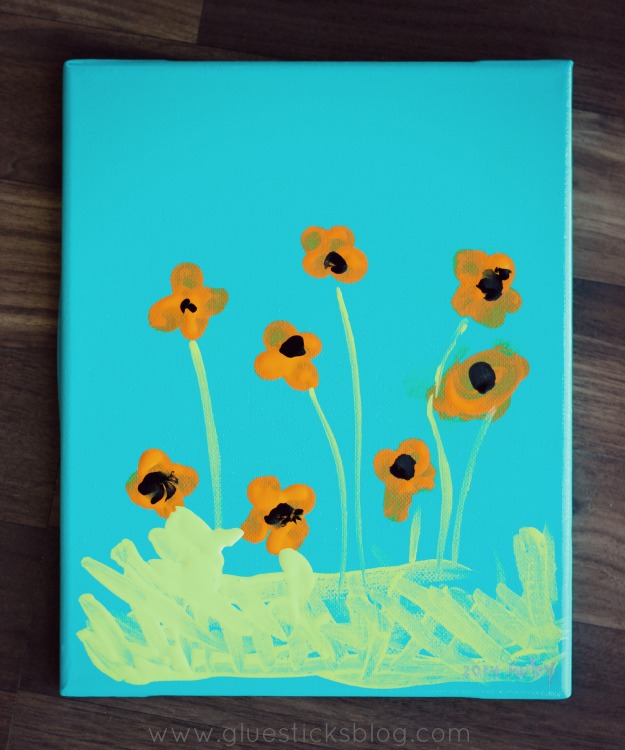 Her first project for our family art wall is completed! I love how it turned out.
For reference: I used a canvas that I sprayed painted. Blue construction paper (or white) would work perfectly, but I wanted this to match the canvas paintings that the other kids have made over the years.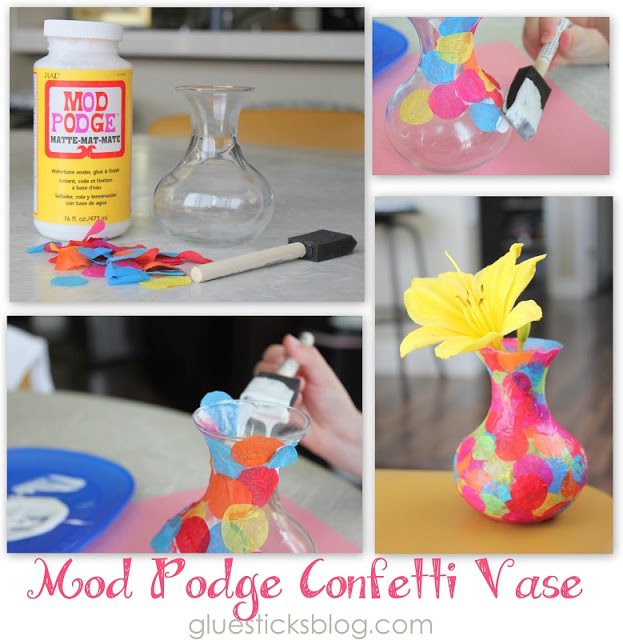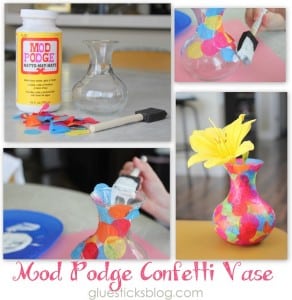 To keep up with all of the beautiful flowers that the girls collect, we made an easy mod podge confetti vase. You can find our tutorial here!