These unicorn pudding cups are as pretty as they are sweet. Such a fun activity for kids to make at birthday parties and other get-togethers with friends! This shop has been compensated by Collective Bias, Inc. This post contains affiliate links.
If you like these cute treats you will love our frozen penguin pops and marshmallow polar bears.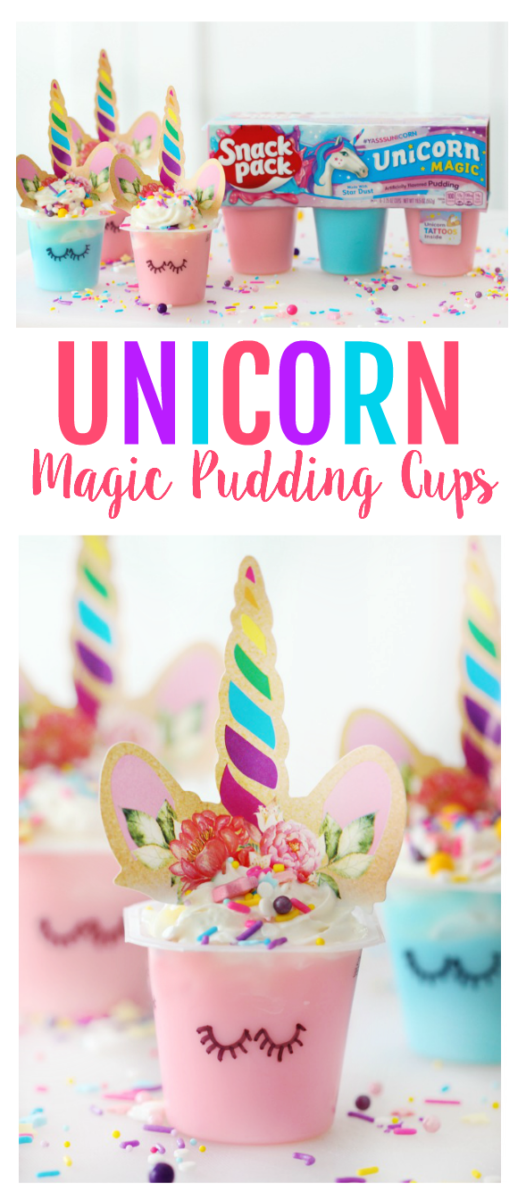 My girls LOVE searching their kids' cookbooks for recipe ideas. Sometimes the recipes they pick out are a little complicated and require a bunch of ingredients. I'm always glad when we can find something to make with a few basic items. I know other moms feel the same way so I'm excited to share our latest kitchen creation. Our unicorn pudding cups only require 3 ingredients, and one of them is a pantry staple that you may already have on your shopping list—Snack Pack pudding cups!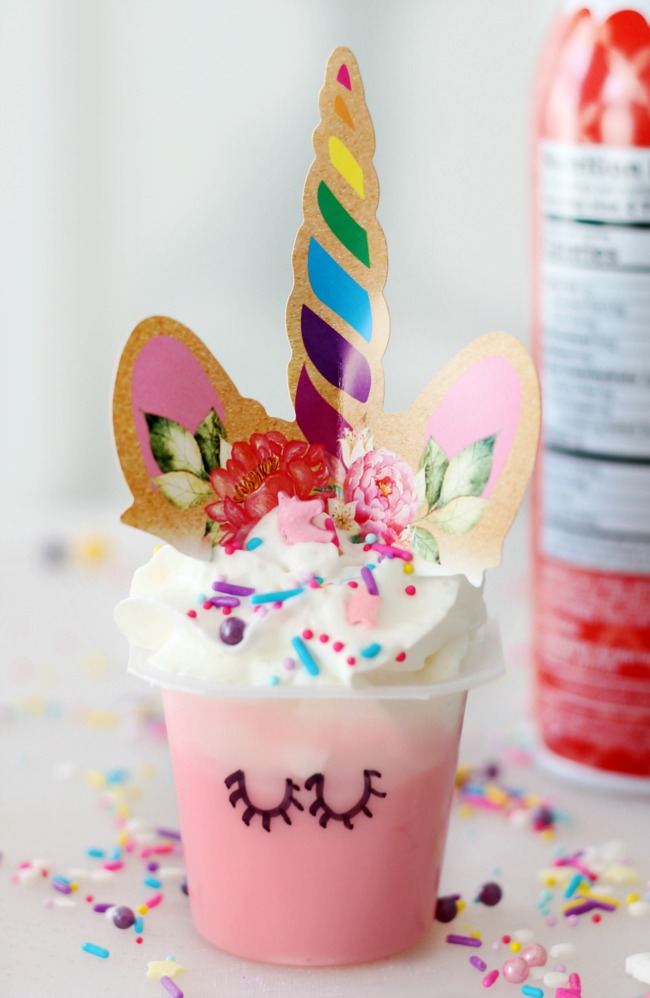 These unicorn pudding cups are so easy for kids to make and you can find the limited edition Unicorn Magic Snack Pack Pudding Cups at Walmart! A fun afternoon treat or activity for a birthday party. They take just minutes to put together and are so cute. Here are more magical unicorn treats from the Spruce Eats.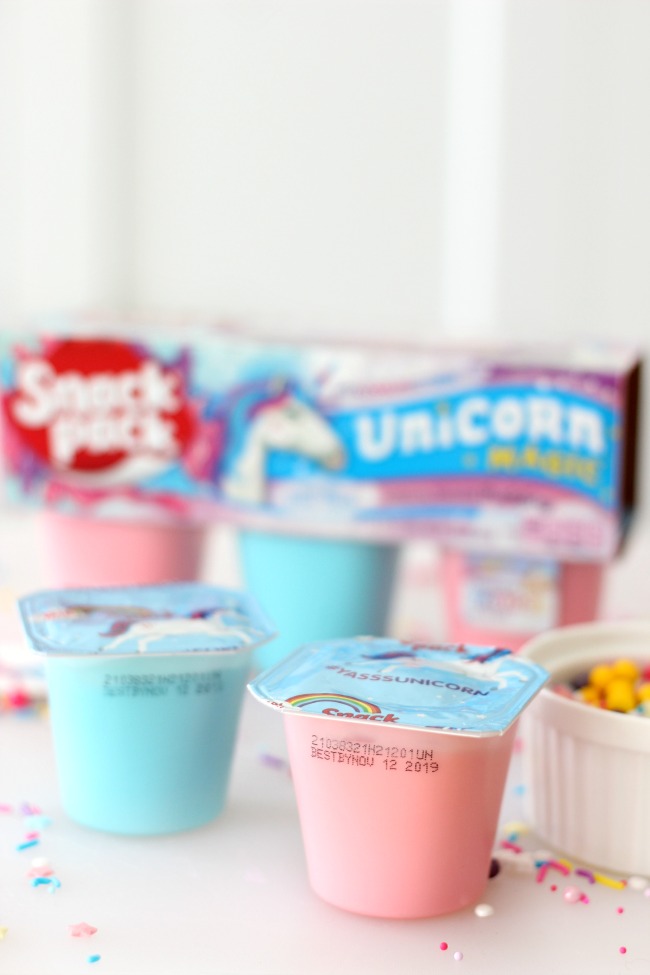 When I heard that the Unicorn Magic Snack Pack Pudding Cups were coming out I couldn't wait to pick up a couple of packages for my girls to try.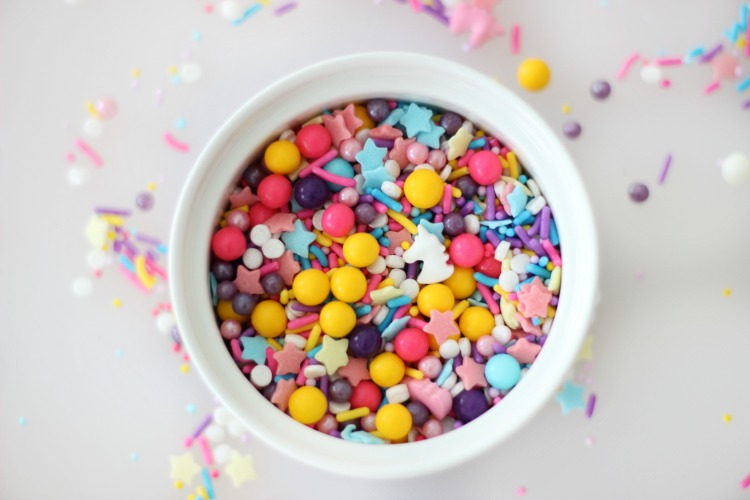 I also picked up some super colorful unicorn sprinkles and unicorn horn cupcake toppers.
Ready to become the coolest mom around? Let's get started!
Magical Unicorn Pudding Cups
Ingredients:
Snack Pack pudding cups
Whipped Cream
Sprinkles
permanent marker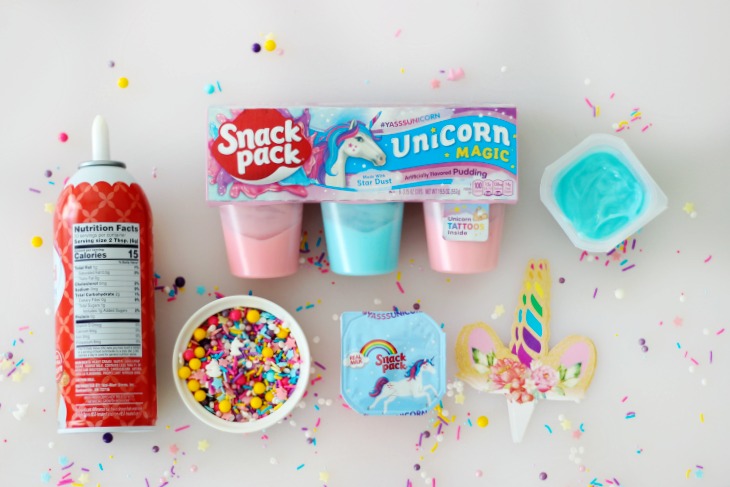 How to Assemble The Pudding Cups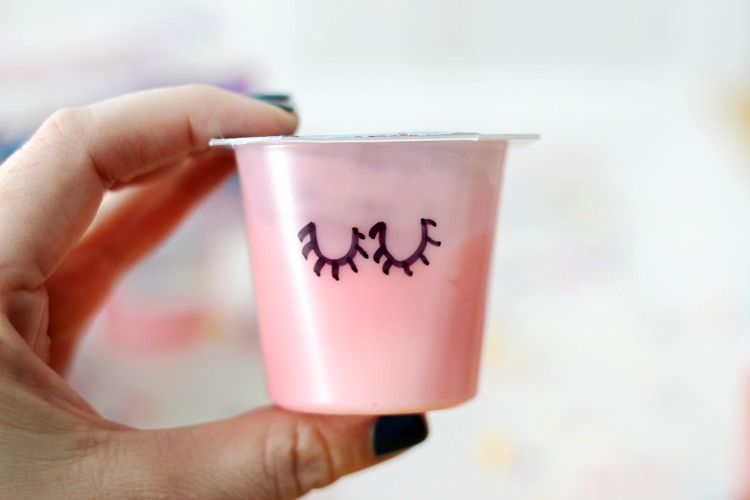 Step 1. Use a permanent marker to draw eyes.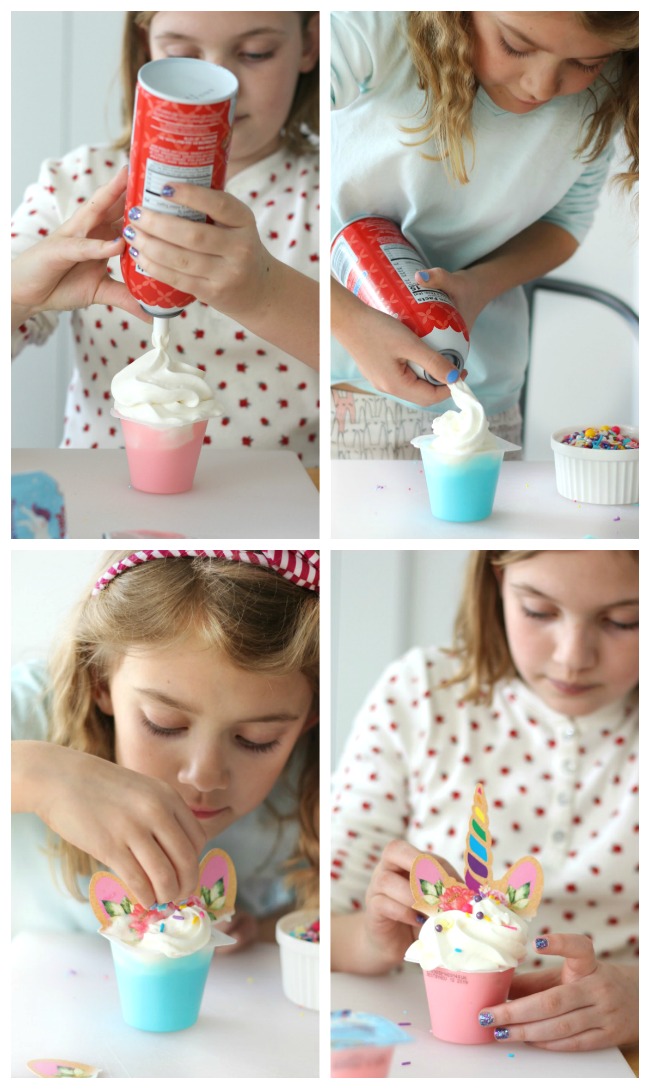 Step 2. Remove the pudding cup lid and add a large swirl of whipped cream for a mane.
Step 3. Tuck a unicorn cupcake topper into the whipped cream.
Step 4. Add sprinkles. These unicorn sprinkles are a must.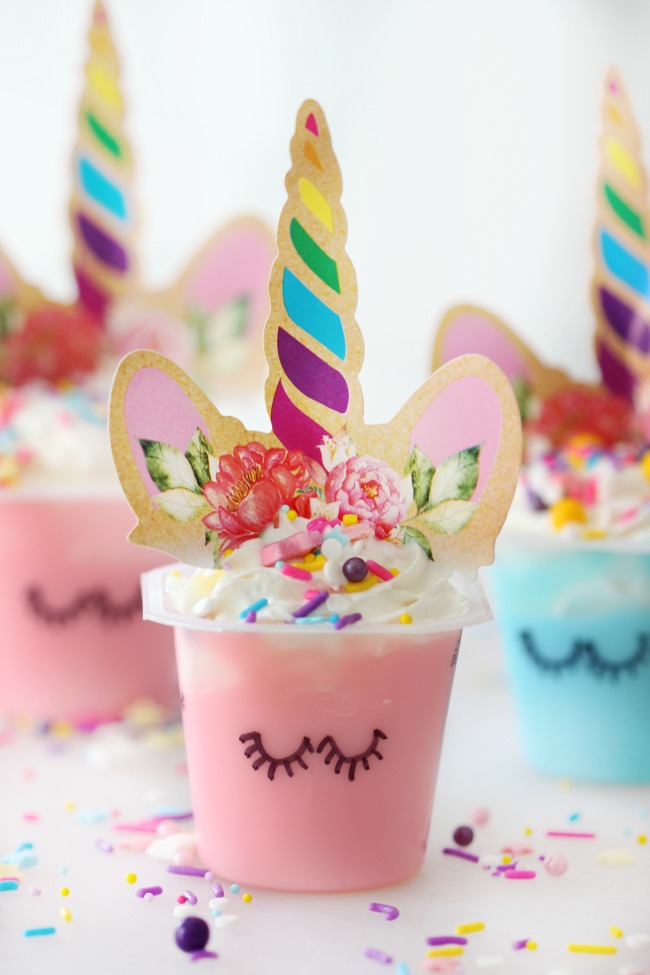 An almost-too-pretty-to-eat little snack!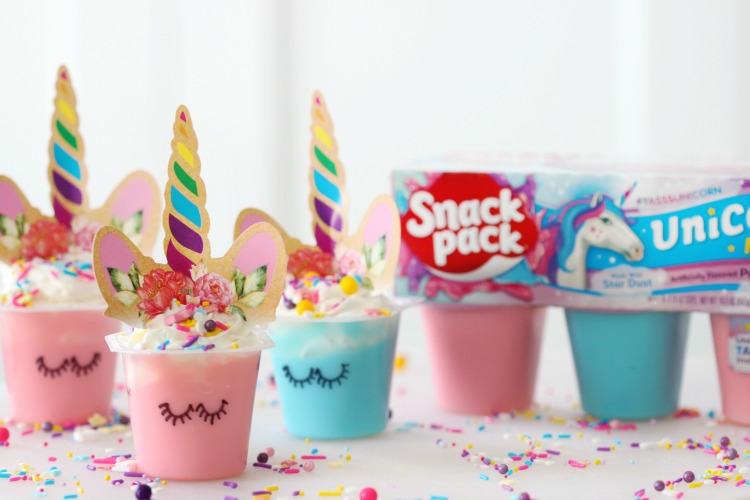 Can you prepare the cups ahead of time for a party?
Unfortunately canned whipped cream melts, even in the refrigerator once it's out of the can. You can prepare these ahead of time with Cool Whip if you'd like.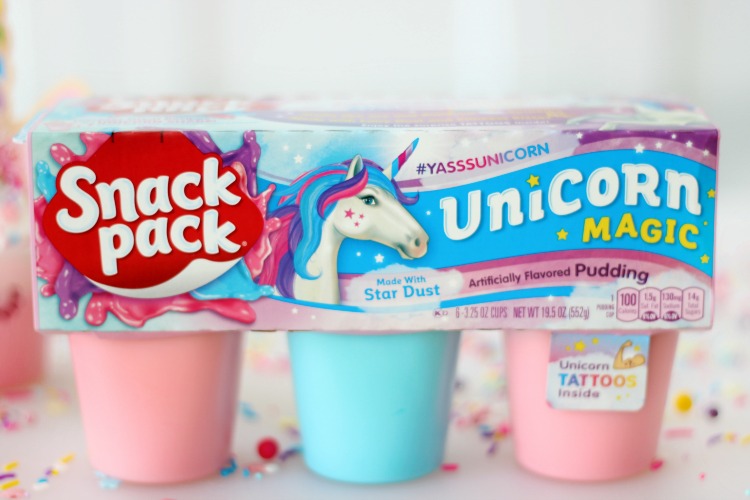 These Unicorn Magic Snack Pack Pudding Cups are free of high-fructose corn syrup, contain 0g of trans fat per serving, and come in packages of 6.
The packages also include unicorn tattoos which would make a great party favor, and can we talk about these unicorn sprinkles? Those were an Amazon splurge and have come in handy for many magical creations. Do you remember the time that I made a pigicorn cake (yes, PIGACORN) for Ruby? The sprinkles were the perfect addition!
Wouldn't these pudding cups be perfect for making pudding pops, too? Simply add a popsicle stick and freeze! My girls like making pudding pops and have a fun rocky road recipe that we've shared on here in the past. This rocky road pudding pops recipe takes about 5 minutes to prepare. Simple ingredients, simple instructions. The perfect recipe for kids!