It isn't always easy coming up with stocking stuffers for boys. If your boys are like mine and like being outdoors and working with their hands they may enjoy some of the items off of this list! Thank you, Energizer, for sponsoring this post!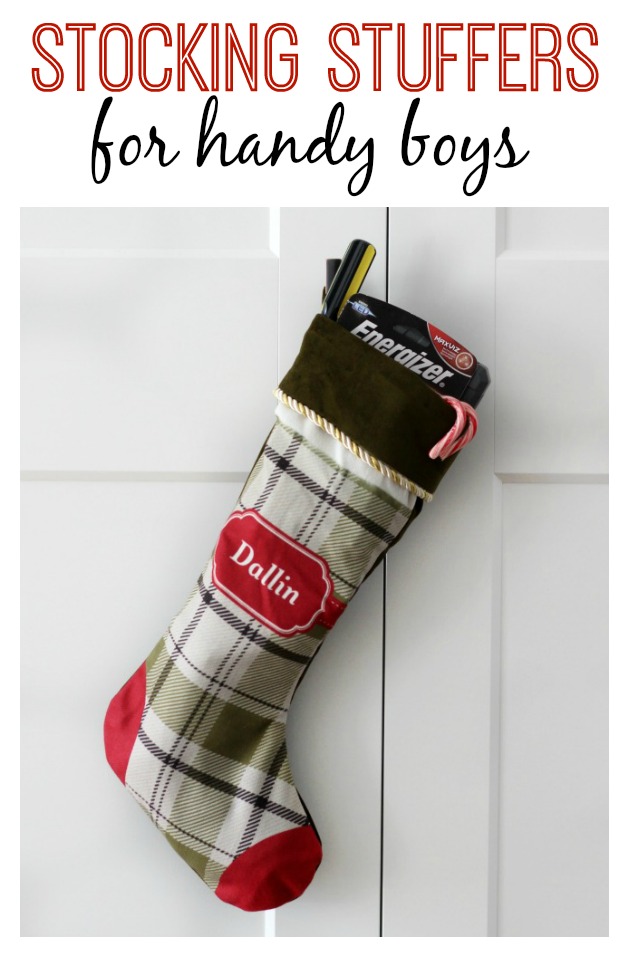 Last year Santa decided that it was time for the boys to start collecting tools for their tool boxes. He brought them each a tool bag and a few basic tools. Each year he plans to add a few to it. Maybe someday their tool collection will be as extensive as their dad's, but I highly doubt it 😉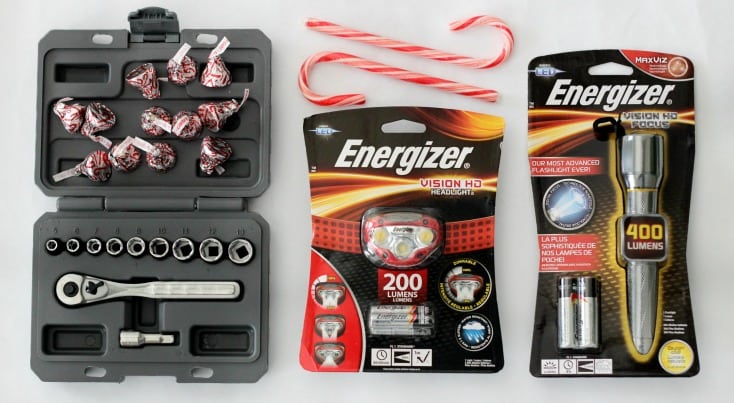 They are slowly, but steady, learning to work with their tools. They help change the oil in the vehicles and with home improvement projects around the house. Derrick is an aviation mechanic, by trade, and worked in construction before that. He can build and fix just about anything so our boys have a great mentor right here in our own home!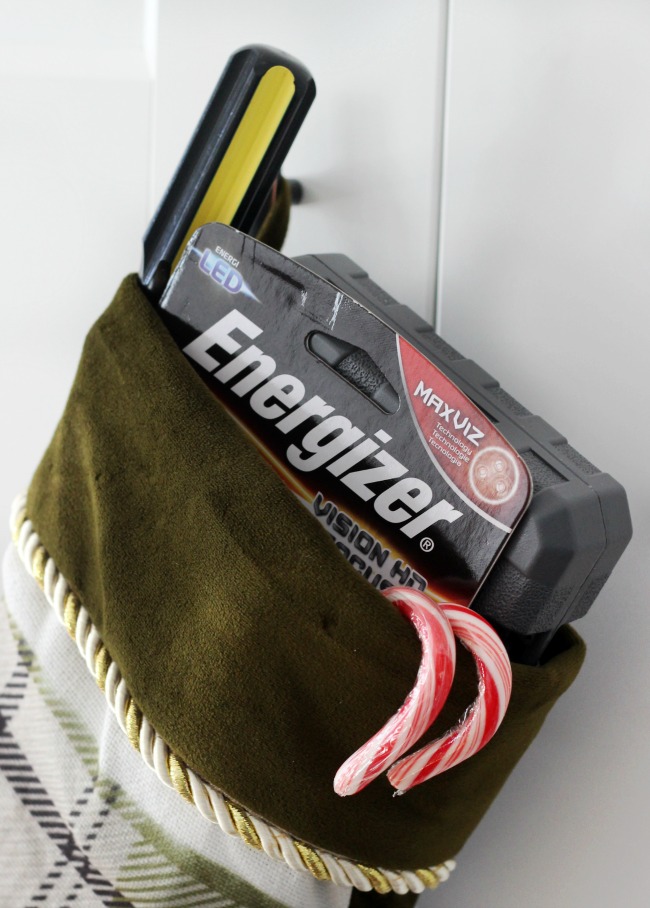 This year we added a couple of great all-around tools for any boy to have. A head lamp and a flash light. They are both Boy Scouts and go on monthly campouts so not only will these tools be great for projects here at home, but they'll be great for their outdoor activities as well.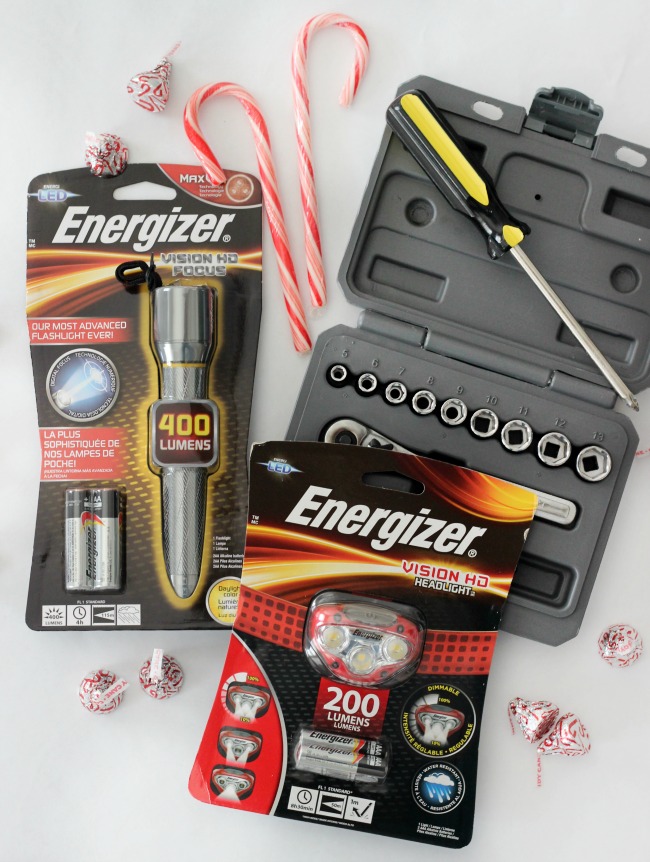 The
Energizer® Vision HD headlight
features powerful beam of up to 180 lumens with 3 light modes, a new dimming feature, and pivoting functionality to direct light where you need it. It's weather resistant and drop-tested (up to 1 meter) to stand up to harsh conditions. The innovative smart-dimming technology feature provides users with maximum run time to brighten all their hands-free activities.
The Energizer® Vision HD performance metal light with Digital Focus has ultimate light control with digital focus feature MAXVIZ™ technology. The one-press digital focus easily transitions from a full spotlight to a full flood light and the aluminum alloy exterior makes it a durable choice. Its impressive run time, paired with powerful light output and a natural daylight color make this flashlight a must-have for your holiday list.
Both start at $15.00, depending on the model.
Santa could easily buy generic tools since they are teens and wouldn't know the difference, but he decided that it would be better to start them out with a good foundation. Tools that work well and will last. Tools for handy boys!
Of course we will add their favorite snacks, and a few gifts that appeal to their other interests. Santa found a tiny Harry Potter sorting that talks. Perfect for Aaron's stocking, ha! And some Rhett and Link hair pomade for Dallin.
What items does Santa bring for your teenager's stocking?
If you liked these stocking stuffers for boys you might also like…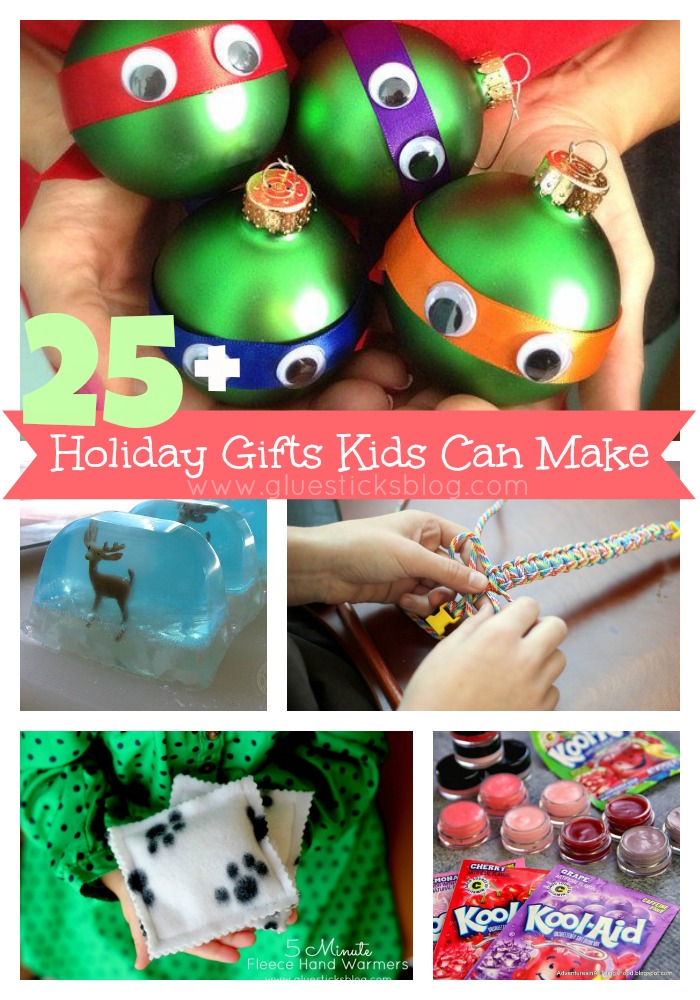 25+ Holiday Gifts that Kids Can Make