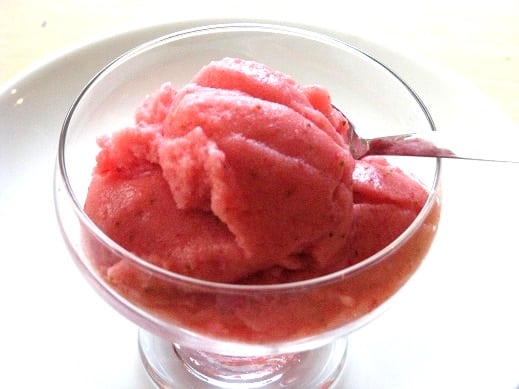 Summer isn't over yet! Here's one of my favorite treats lately. I LOVE Sonic's "lemon berry" slush. I order it every time I go there. So I thought I would try to come up with something similar at home! We have an ice cream maker that we got when we first got married and until the past year or so it hasn't gotten much use. But we've discovered how easy it is to make slushes in it!
 For this one I put 3 cups of lemonade (from frozen concentrate) and 2 cups of crushed frozen strawberries in the ice cream maker for 25 minutes. Done. It was delicious and although it wasn't identical to Sonic's version, I loved it!
You can also make juice slushes. We've done cider, kool-aid, juice mixed with soda, etc. and it is always delicious!