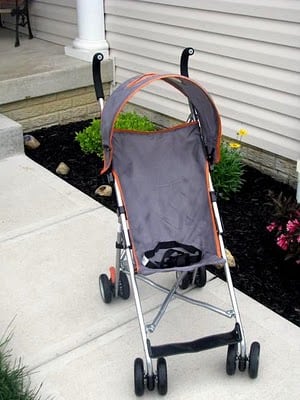 I bought this little umbrella stroller awhile ago at Target. It's nice to have a little one for going to the zoo and museums, etc. But there wasn't any storage on it, like most umbrella strollers. So I decided to make some.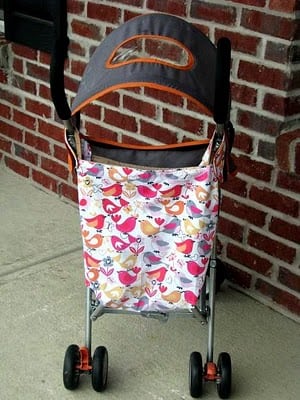 I bought this fabric to make Kaylee a jumper a couple of months ago, but it matched the stroller so perfectly so I used it for this project instead. I made a bag and lined it with a scrap of corduroy to make it nice and sturdy.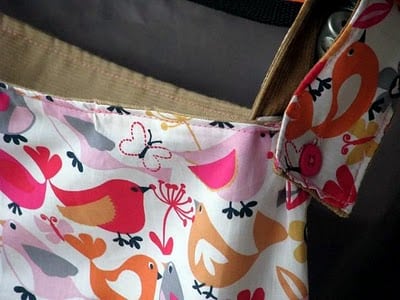 I also made button flaps to strap it to the stroller and for easy removal for cleaning.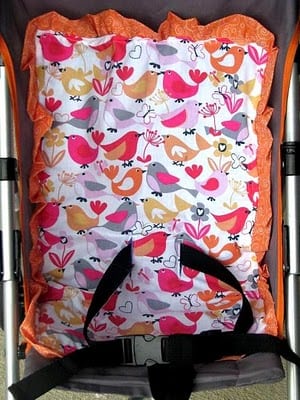 I had enough fabric to make a cushion too! Nice and cozy. I found some orange material that was perfect to sew to the border as a ruffle. I didn't have any batting, so I used some fleece scraps. 3 layers of fleece for the cushioning.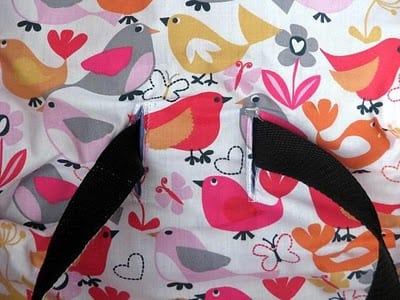 I marked the fabric where the straps would go through, then made large button holes for them to slide through.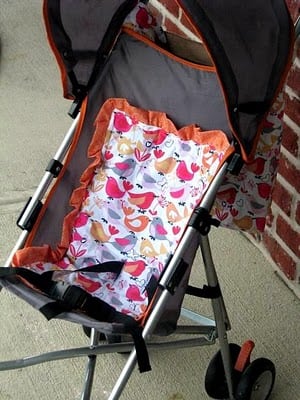 That's it! I left it in the hallway when I was done. Kaylee saw it when she woke up from her nap and it was love at first sight.
She loves pointing at the little birds. She climbed in and sat in it while I pushed her around for an hour. I made lunch, cleaned the living room, got the kids ready to go to the science museum….all while she sat in her stroller. She screamed when it was time to get out and get into the truck. Crazy little girl!