Capture your child's darling little thumbprint in this cute and easy reindeer ornament! A quick, low-mess, activity for toddlers and preschoolers. This is a sponsored post on behalf of The Pencil Grip, Inc. This post contains affiliate links.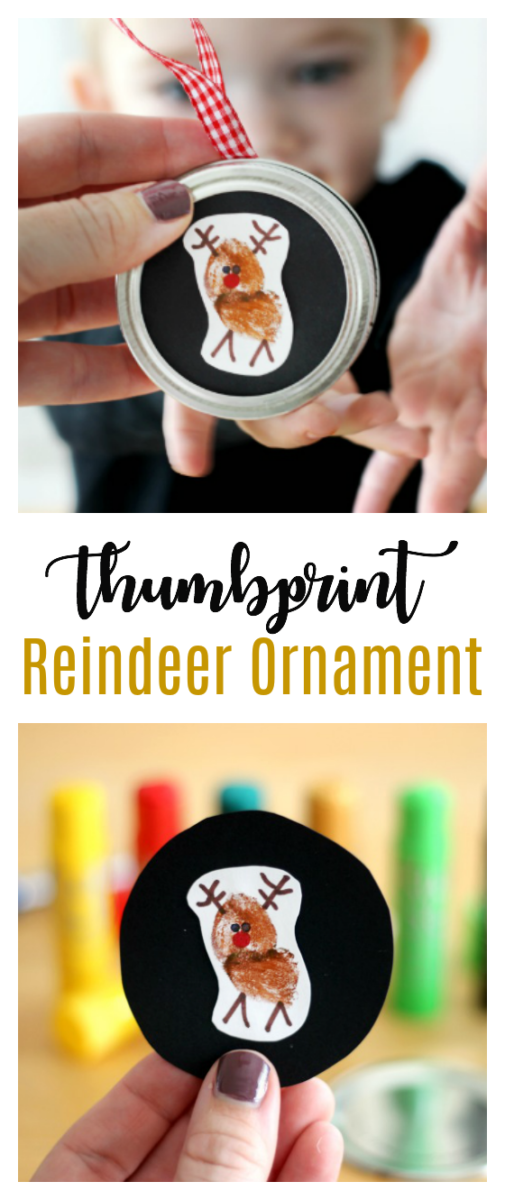 I love handmade ornaments! The dry pasta, popsicle, or glitter-covered ornaments that the kids bring home from school with a cute little school photo on them are my FAVORITE. Our home seems to have a "no ornament left behind" policy, too. Each year EVERY ornament ends up on the tree. Our tree will never end up in a home decor magazine, instead it's loaded with Christmas memories and I wouldn't have it any other way!
Mac is 2 now and I wanted to capture his cute little hands somehow. I decided to make an ornament with him using his thumbprints and kind of love how it turned out!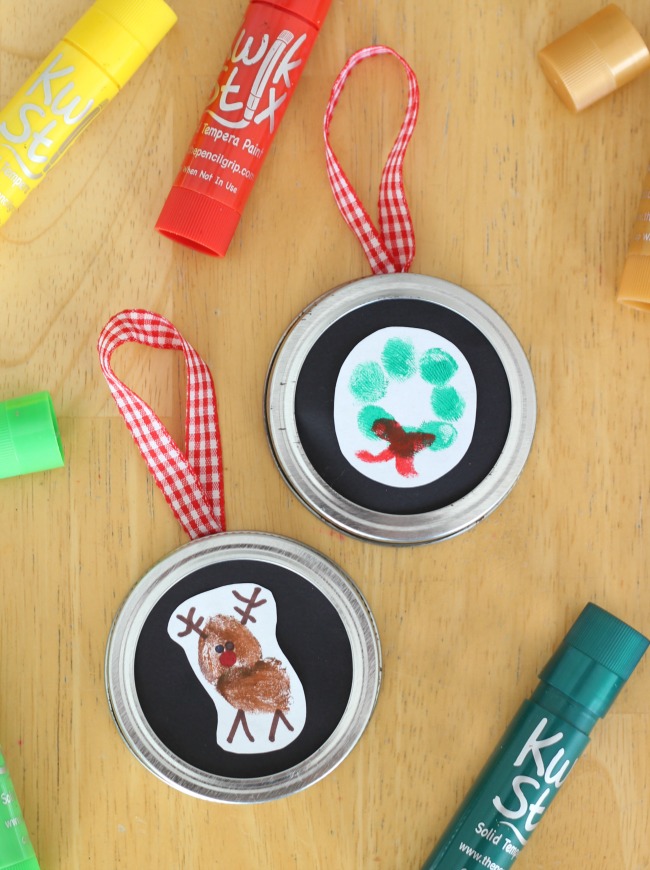 I came up with our own little reindeer ornament using only thumbprints, but there are so many darling ways to use fingerprints in toddler crafts. Here are just a few that I've seen around.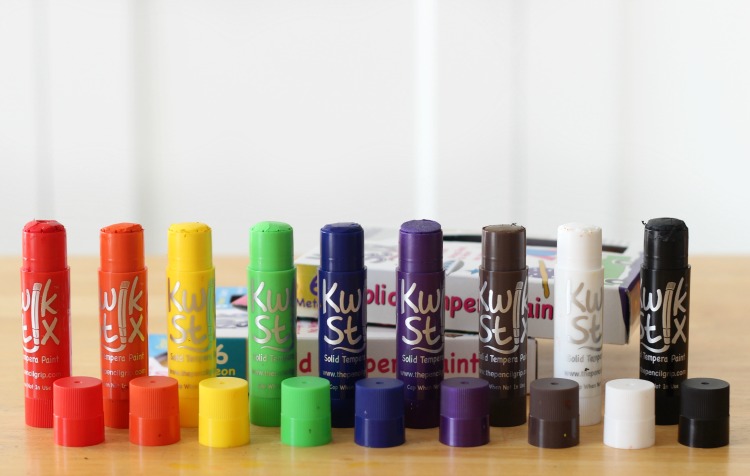 You can use paint, ink pads, or markers, but we kept this virtually mess-free by using Kwik Stix. I have kind of an unhealthy collection of these, ha! They are actually solid tempera paint, dry in 90 minutes, and are a mess-free way to paint! The color washes right off of fingers, too. I use them not only at home but with the children that I work with at church too. We've decorated wooden boxes, pencil boxes, made posters and so many other fun crafts.
You can find them in neon, metallic and classic. They also sell markers too that won't dry out and you can find a variety of Kwik Stix products at Michaels, Target or on Amazon.
Thumbprint Reindeer Ornament
Supplies:
White copy paper
Black Cardstock
Scissors
Permanent Markers
Regular canning lid and ring
Ribbon
Hot glue gun/glue
Simply spread the color across the thumb, print on a piece of paper, then wipe off any excess with a wet wipe!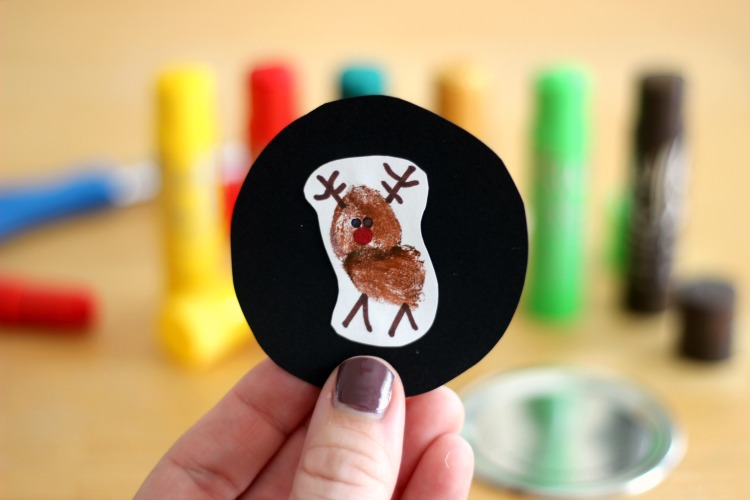 Let dry for 90 seconds.
Decorate with permanent markers, cut out the picture, and glue onto a circle of black paper with a glue dot.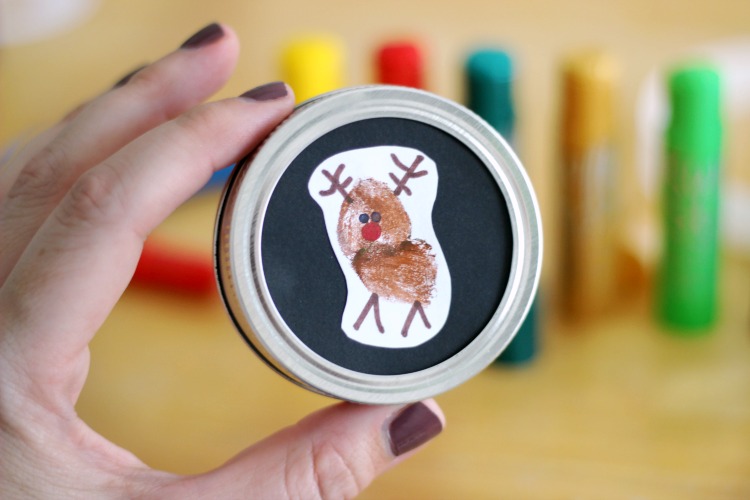 Attach the black paper to a canning lid using glue dots. Then add a few more glue dots to the inside of a canning ring (you can also use hot glue). Press the two pieces together! Such a cute little frame for tiny artwork, right?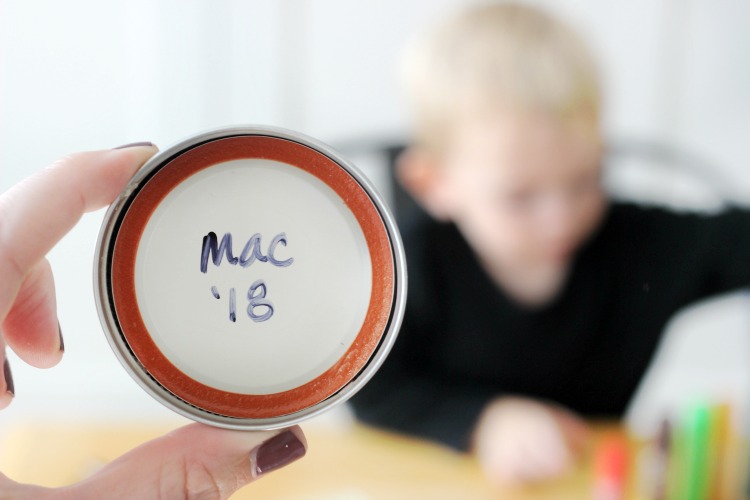 I wrote his name and the year on the back of the canning lid then attached a ribbon using hot glue.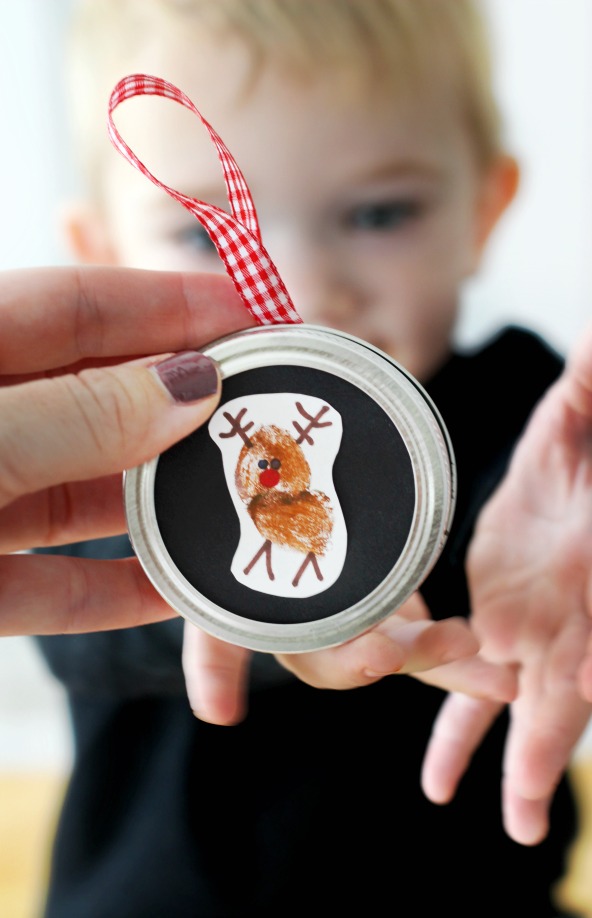 He wanted to hold it too. What design would you use for a thumbprint ornament?
You might also like…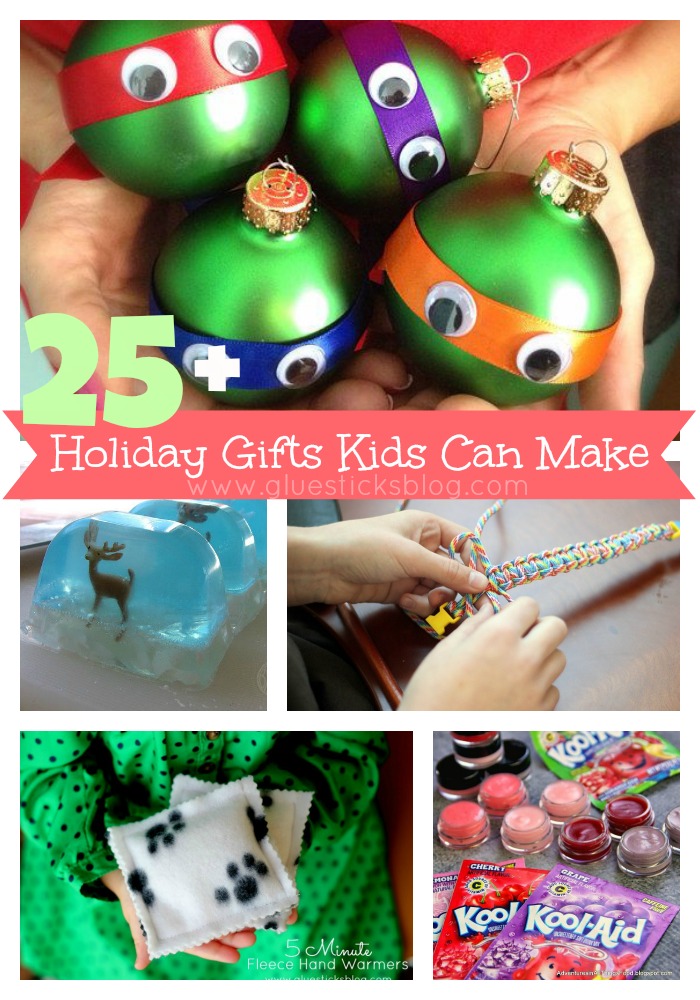 25+ Holiday Gifts that Kids Can Make