Baby's first ornament
needs to be special. A way to document just how tiny they were that first year. This glitter handprint is the perfect way to do that!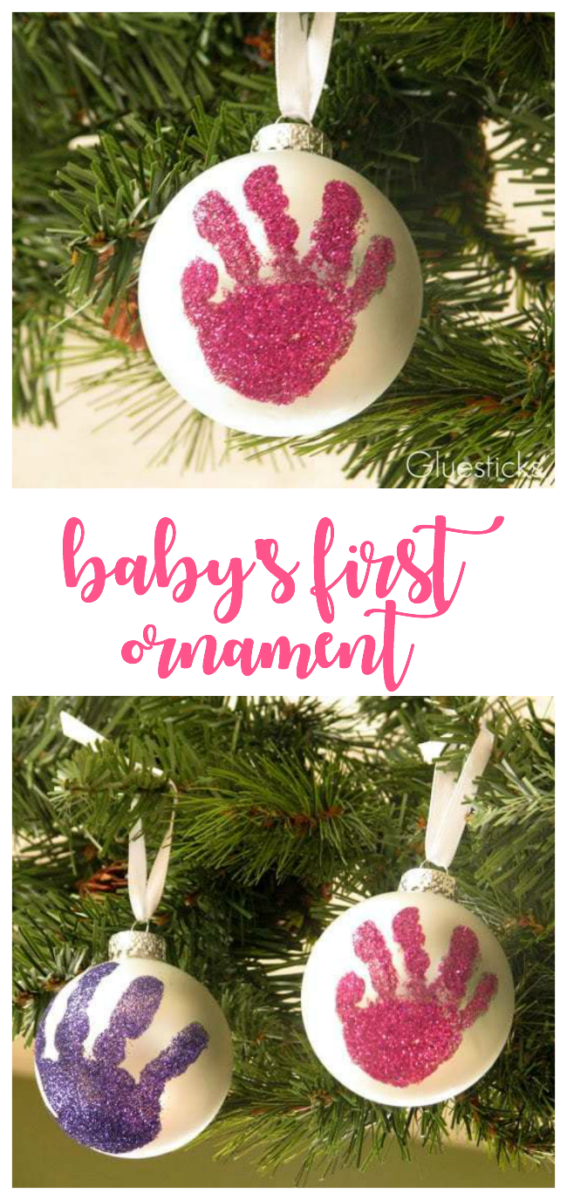 Ruby needed an ornament for the tree. Something that would capture her tininess this year!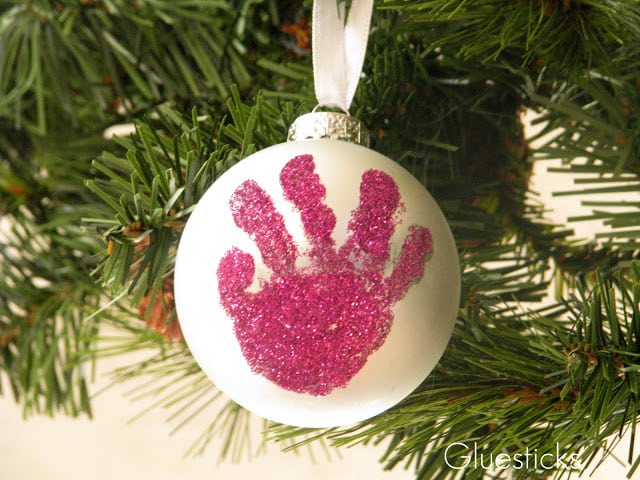 Ruby was a good sport and super patient….at first. I had to work quickly because she just wasn't having it after the first two attempts. Newborn hands are naturally clenched in little fists most of the time so it was a little tricky to paint, but we still got a nice little print.
I brushed mod podge onto her hand, pressed it on the ornament, then sprinkled fine glitter over it. That was it! I haven't made these with regular craft glitter. I don't think it would cover as solid as the fine glitter.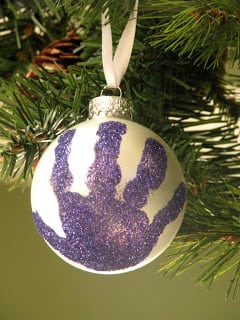 Kaylee loved how Ruby's turned out and wanted one too. Hers took about 30 seconds start to finish. Much easier since she knew what was going on.
The glitter adhered perfectly to the mod podge. I thought I might have to add another coat over the top, but I don't think that is necessary. I printed the year on the back with a permanent marker and that was it!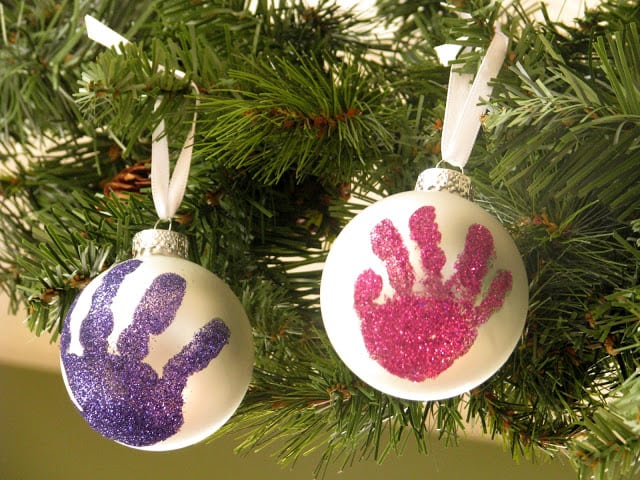 I think they turned out so pretty, just like the little girls that they represent.
Here is our first baby's ornament. I can't believe he can almost pick me up ::sigh::
They are all so precious.
You might also like…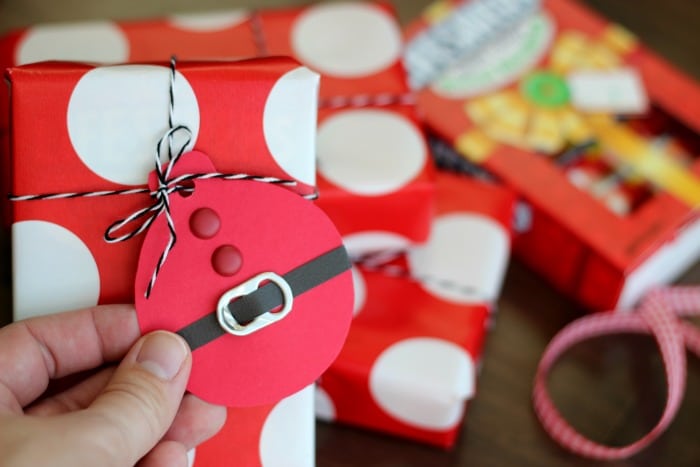 A fun little gift tag (or ornament idea) using craft paper and soda can tabs!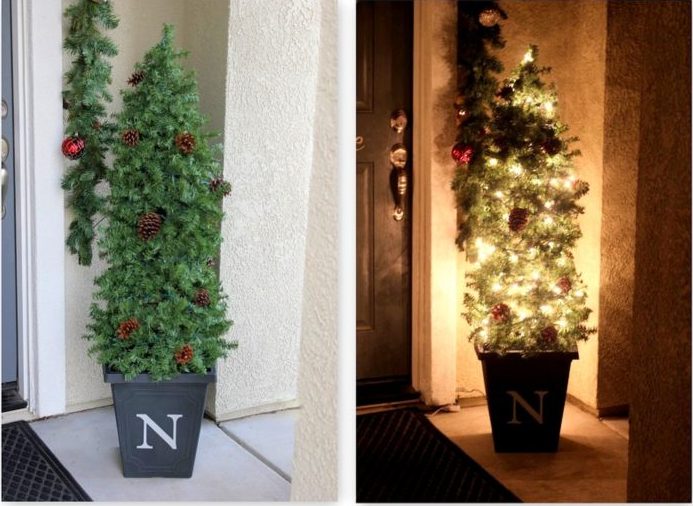 How to make a beautiful topiary for your front porch using a tomato cage and evergreen garland. Add twinkle lights for a glowing tree!
Make a memory every year to document the important things that happened in your family!