A collection of some of the BEST cleaning hacks! Homemade stain remover, homemade laundry detergent, uses for baking soda, how to clean with vinegar and more!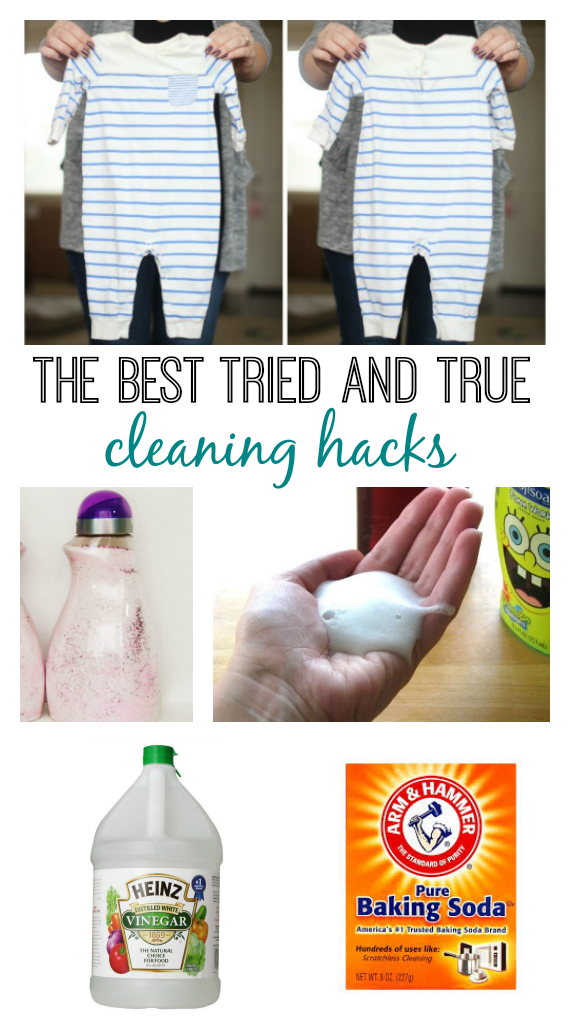 Tried and True Cleaning Hacks
I've tried different recipes and techniques over the years with VERY mixed results….as in, some were major failures like homemade dish washing detergent. What a fiasco! I had to re-wash everything since it left an awful film on my dishes. So if I am recommending a recipe below, you know it's a good one!
Best Stain Remover
 Have you ever pulled out a box of stored baby clothes only to notice that they are STAINED? They were clean when you packed them away, but now they have yellow spots all over them. Well those yellow spots are enzymes from spit up and diaper blow outs. They linger in the clothes. My sister, Stacy, shared this tip with me and it has saved me SO MUCH MONEY on onesies, jammies, etc. And it doesn't just work on older baby clothes. If your baby has a blow out and you are out in public and can't rinse out the clothing, just put it in a bag. This stain remover works on set-in stains. If it is a stain from a bodily fluid, this process should get it out for you without having to bleach your clothing.
The Best Homemade Stain Remover for Baby Clothes
Boil a large pot of water (about 1/2 full).
When the water is boiling, turn off the heat. Add a couple of scoops of oxyclean.
Then add the stained clothes.
(It works on darks too but definitely do separate pots since the darks will obviously bleed). Let clothes sit submerged in water for 5-10 minutes then dump water and clothes into the washing machine and wash as usual. If it's something really soiled, you may have to repeat the process one more time. I've never had to. I share more on this technique in this post.
The BEST Homemade Laundry Detergent
My cousin shared this with me and it is amazing. Smells wonderful, inexpensive, EASY to make and lasts forever. I am hooked. I store it in a bucket and use the Oxyclean container to keep near the washing machine. I re-fill it whenever it starts to get low. One batch lasts us MONTHS and I do laundry every single day. Usually more than 1 load. I use a 1/8 meausring cup as my scoop (2T). Recipe:Â
Cheaper And Better DIY Laundry Detergent from How Does She
.
Make Your Own Foaming Hand Soap Using Liquid Soap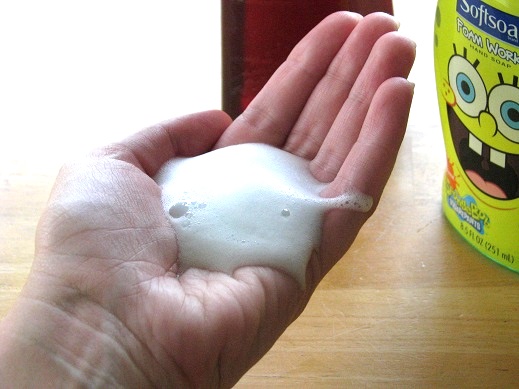 You'll never pay $3 a bottle for foaming soap again. This is great for families  like ours who go through at least a bottle a week. I've been making my own for 2 years!
I share more on this technique here.Â
165 Tried and True Uses for Vinegar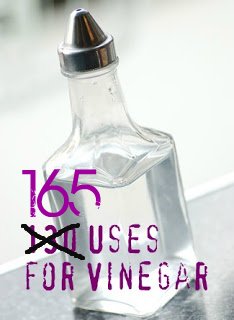 Vinegar. This stuff is amazing. Stinky, but amazing. I use it as an all-purpose cleaner and for my laminate floors and windows. I also use it to remove built up in my hair every few months. There are so many uses, and holy cow I had no idea that it went up to 165, but here you go. Cupcake Apothecary shares
165 uses for vinegar.
Tried and True Cleaning Hacks Using Baking Soda
Do you have a favorite homemade cleaning product? Feel free to leave me a comment and tell us about it!