Make this white hot chocolate recipe with only 4 simple ingredients you probably already have in your kitchen! Then top it off with an adorable polar bear marshmallow for one impressive cup of hot chocolate!

Milk, half and half, white chocolate chips, and vanilla combine to create this sweet hot chocolate recipe. Top it with a polar bear marshmallow for a drink that is as fun to make as it is to eat! We found these JUMBO marshmallows at our local grocery store and my first thought was, "Those are absolutely ridiculous. Who would buy those?" Right as I was finishing up that thought my kids asked if we could buy them. So my question was answered. Moms with kids would buy those, and so a package ended up coming home with us.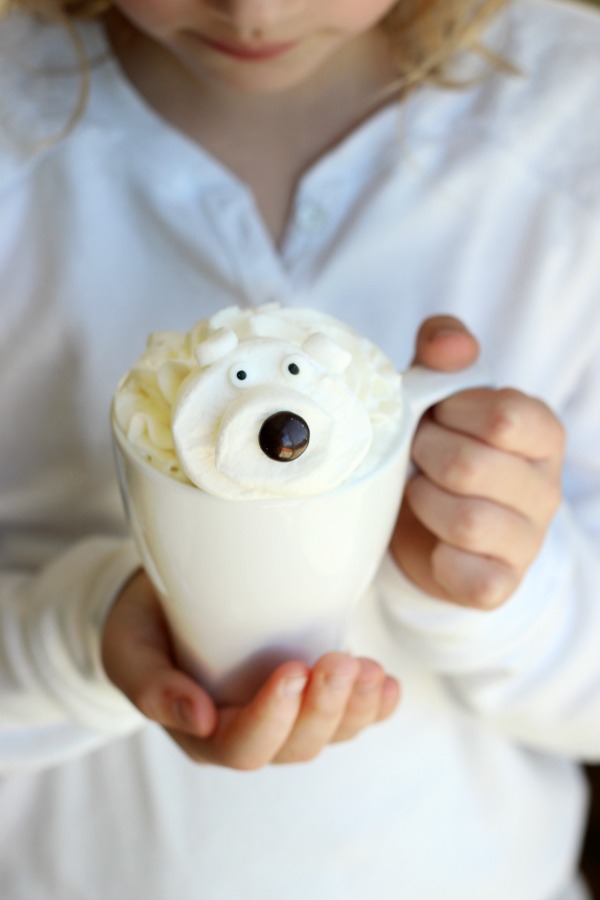 We've been on a hot chocolate kick recently—myself especially. I found two different Starbuck's cocoa K-cups and packets that I really like and treat myself to a cup at night for dessert, or mid-afternoon while the kids are in school. Don't worry, the kids have cocoa too–but they like the cheap stuff loaded with marshmallows. Everyone likes regular hot chocolate but why not make it something special!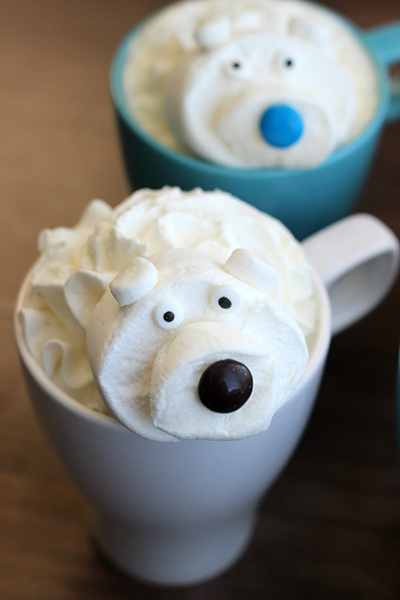 Speaking of marshmallows, let's go back to what we did with those jumbo ones that found their way into our shopping cart…POLAR BEAR MARSHMALLOWS! I die. These are inspired by the ones made on Mom Endeavors. Instead of using white chocolate to hold them together I used the stickiness of the marshmallows. So easy!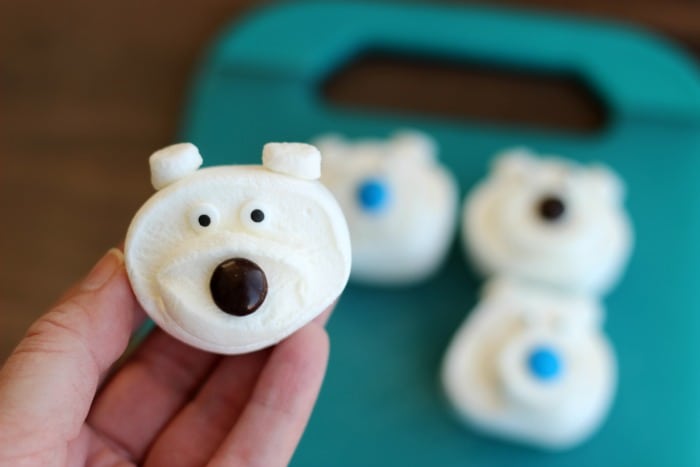 How to make Polar Bear Marshmallows for this White Hot Chocolate Recipe:
The only thing we used to hold the marshmallows together is the stickiness of the marshmallow. No frosting or any other type of food "glue". They turned out so cute and the kids went crazy for them. Don't expect these guys to melt very quickly in a cup of hot chocolate because they won't. Instead, they'll bob around for a while looking all adorable.
Ingredients:
1 giant marshmallow
1 jumbo marshmallow
1 miniature marshmallow
1 chocolate candy
2 candy eyes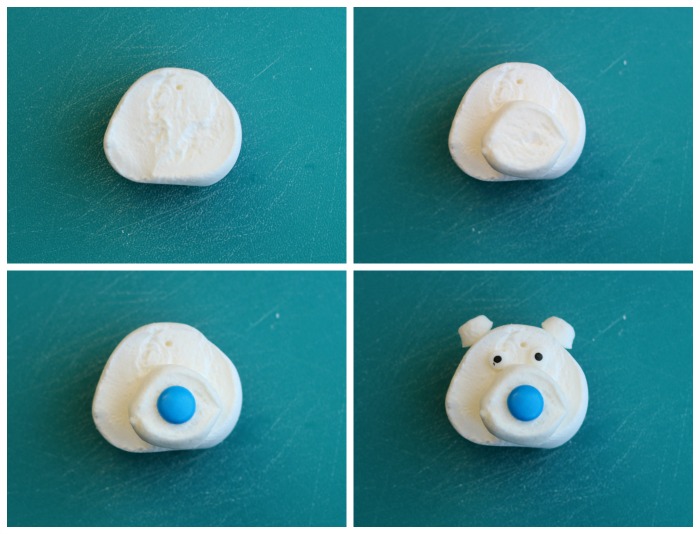 Cut giant marshmallow in half.
Cut jumbo marshmallow into thirds. Discard top and bottom piece, leaving only the middle piece that is sticky on both sides.
Cut miniature marshmallow in half.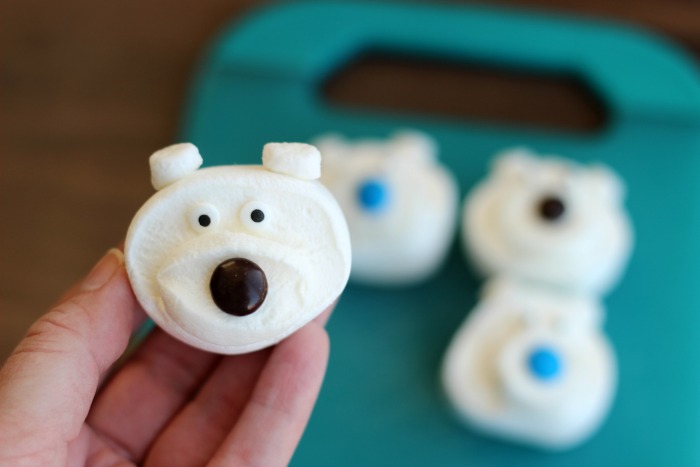 Place the giant marshmallow sticky side up on a flat surface.
Add the jumbo marshmallow piece to the center.
Add chocolate candy nose.
Add candy eyes.
Add mini marshmallow ears, sticky side down.
Since marshmallows are sticky when cut open, everything should adhere easily!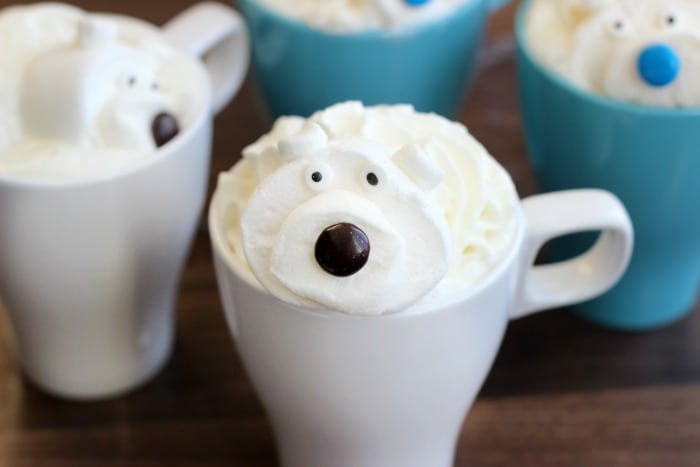 I'm sharing a recipe for white hot chocolate on the Little Passports website this week so stop on by for that! AND be sure to add a package of these ridiculous huge marshmallows to your next shopping list!
If you love hot chocolate recipes make sure to check out these too!