Making your own beautiful butterfly cupcakes is as easy as 1-2-3! Frost, add a gummy worm, then add two gummy candies for wings! A fun springtime activity to make with kids. This could also be a fun "Lifecycle of a Butterfly" activity and snack for a preschool or kindergarten class!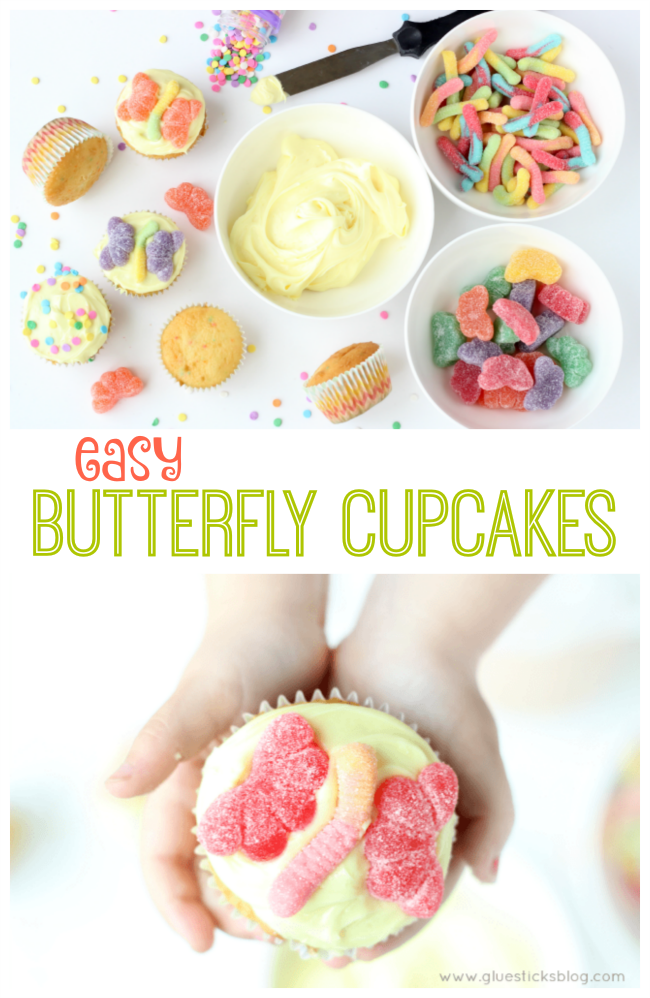 My girls love being able to have some independence in the kitchen and decorating cupcakes is such a great way to give that to them. They both adore butterflies so we decided to come up with our own version based on some ingredients that we found at our local grocery store. If you can't find the exact candies that we used, get creative and find ones that will work! Gummy citrus slices, pretzels, or even strawberry slices would work too!
Easy Butterfly Cupcakes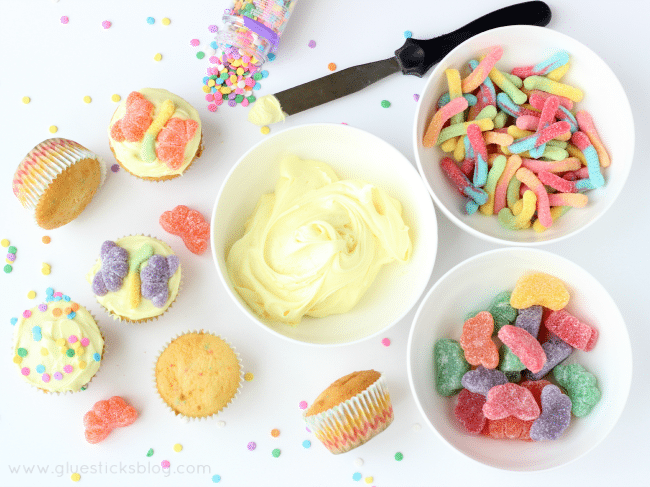 Ingredients:
1 box of cake mix
1 tub of frosting
sprinkles
gummy worms
gummy candies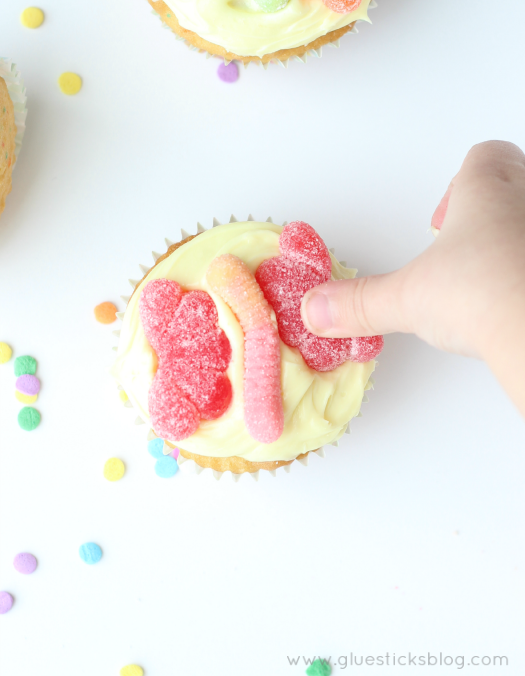 Instructions:
Bake the cupcakes according to the instructions on the box. Cool completely.
Decorating these little butterfly cupcakes is as easy as  1-2-3!
1: Frost each cupcake with frosting.
2: Add 1 gummy worm to the center of each cupcake.
3: Add 2 gummy candies for wings!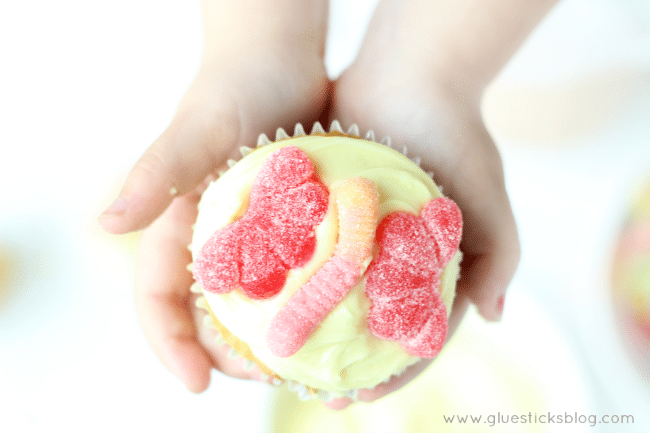 These would be great for a spring party or as a special preschool treat. My boys both studied the lifecycle of a butterfly in preschool and got to raise a little caterpillar and watch it transform into a butterfly at home. It was so neat!
Here's another darling butterfly cupcake that you might like from Thrifty Jinxy using pretzels and M&Ms. If you're feeling really adventurous I have an entire post dedicated to cakes for kids to make! From a giant hamburger to a bowl of Macaroni and Cheese, these cakes are colorful, unique, and fun for kids to make!
You might also like these other baking ideas for kids!