A collection of Buzz Lightyear party ideas, and a variety of Toy Story crafts and snack ideas for kids!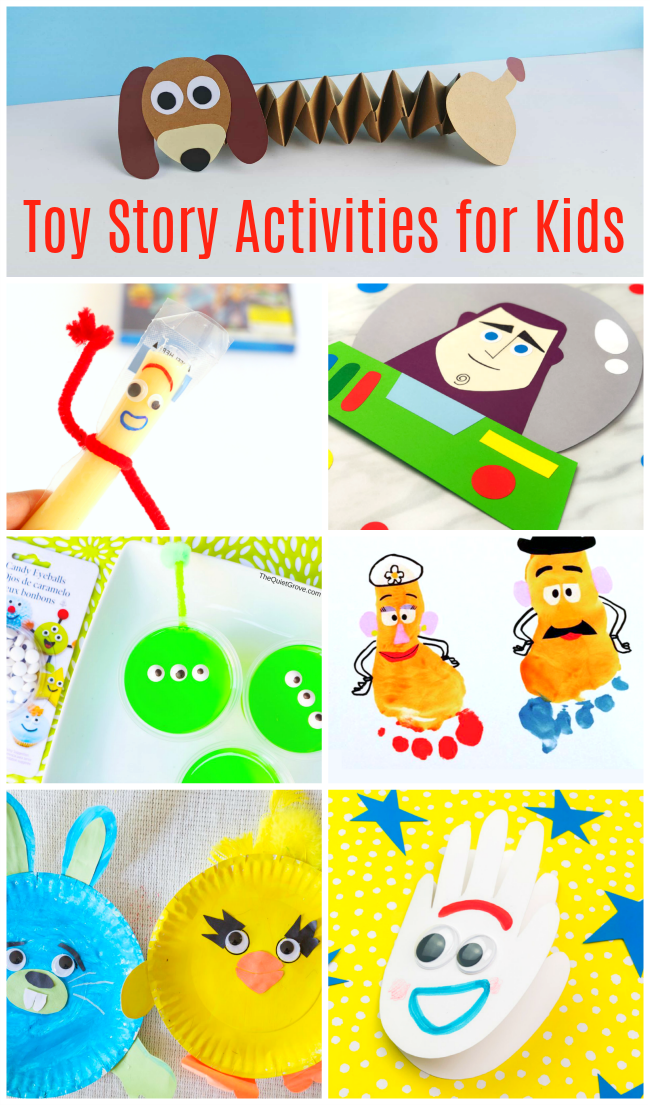 Aaron's birthday party came and went and was SO MUCH FUN. He asked for a Buzz Lightyear party this year. We had a hard time finding any decor or activities in the store so we got creative and came up with our own. We made a Buzz Lightyear Piñata, a cake, and had a variety of activities.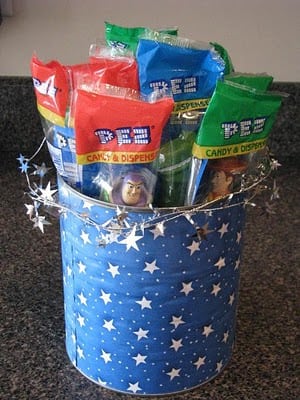 We gave each child a Buzz Lightyear Pez dispenser as a party favor and they were a huge hit with the kids. I was surprised, actually, with the lack of Buzz Lightyear ideas online. I did a search and came up with quite a few Toy Story ideas in general, but hardly any that were solely Buzz.  I may need to get busy and create some fun Buzz Lightyear crafts for kids to share with you guy. I can't be the only one wanting more!
This post is a sweet little refresh of a post originally shared in 2009.
5 More Fun Party Ideas for Kids
Cupcake Decorating Birthday Party
A Buzz Lightyear Party & Toy Story Crafts
Here is a collection of darling Toy Story themed crafts and activities for kids from around the web. I also shared the few photos that I took from Aaron's birthday party prep!
Buzz Lightyear Rocket Pinata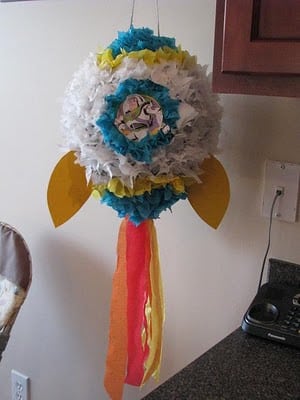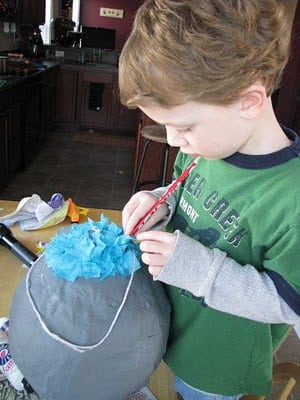 Have you ever made your own piñata before? They are pretty simple. A bit time consuming, but simple and SO inexpensive. Cover a balloon with strips of newspaper that have been dipped in a flour and water mixtures. Do 3 layers and allow the balloon to dry for 25 hours. Spray with grey paint and decorate with tissue paper. Cut a hole for treats, fill, then tape up the hole! Aaron was a good little helper with adding the tissue paper on the top. He worked diligently for about 20 minutes before saying, "Ok Mom, I'm done. You can finish the rest!"
Buzz Lightyear Cake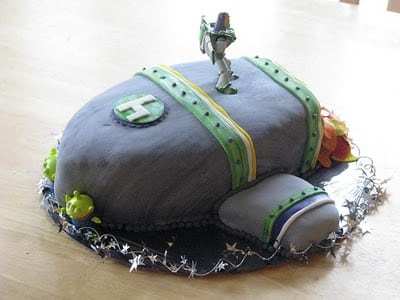 I'm not super skilled with fondant, but I did my best. I looked at 5 different rocket cake pics and came up with this one. I had issues with my fondant being a little more dry than it usually is and so that wasn't fun, but over-all Aaron was happy so I was happy.
Toy Story Themed Crafts and Snacks for Kids
I love this cute handprint fork craft. A fun and easy craft for kids to make after watching Toy Story 4!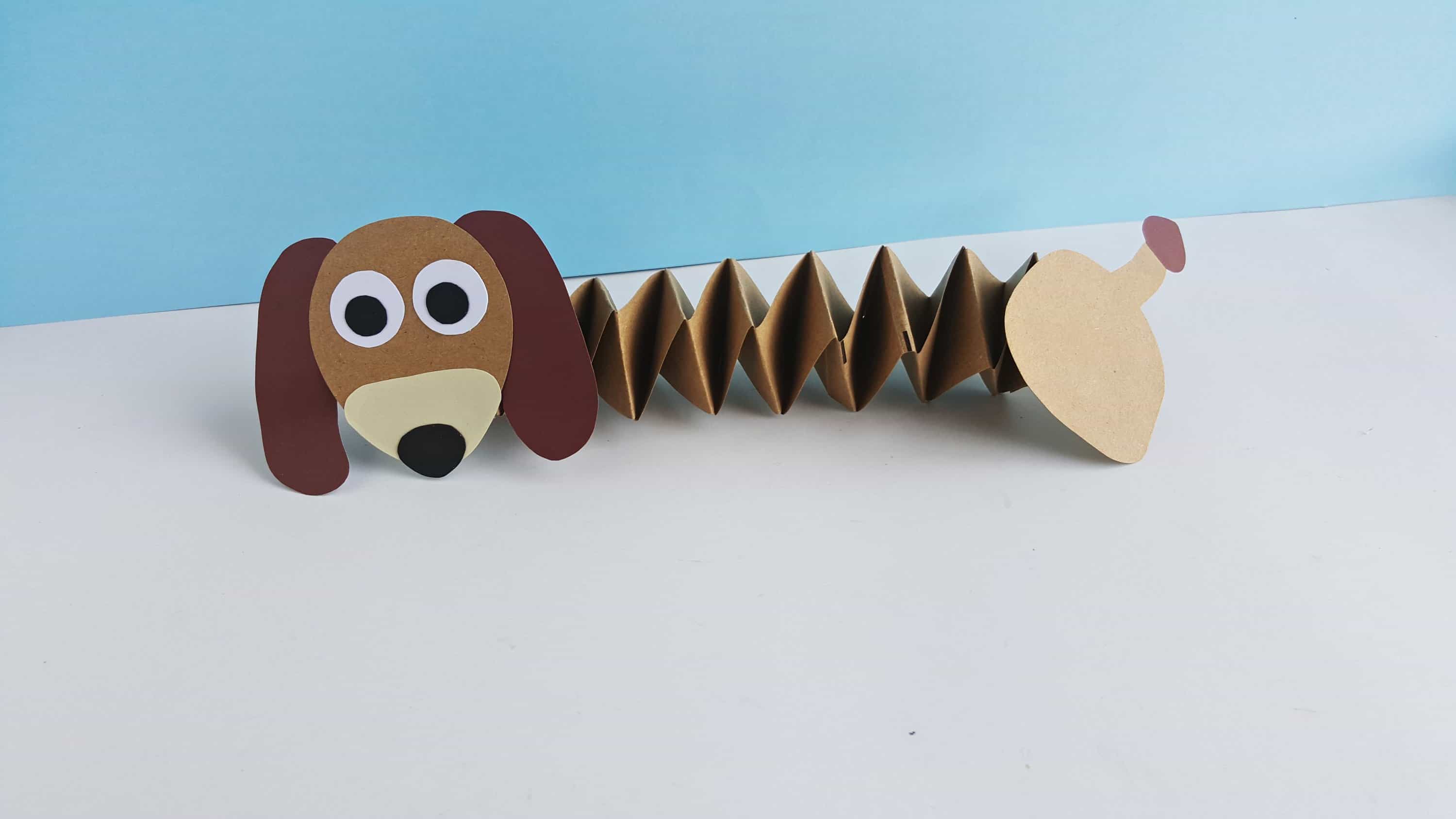 I remember making accordion strips of paper as a kid. This Slinky dog is made out of an accordion strip with a face and tail attached to the ends!
A simple card stock Buzz Lightyear craft that comes with a printable template!
My kids love helping me in the kitchen. Wouldn't these be a fun snack to make with kids?
Aren't these fun?! Straight out of Toy Story 4.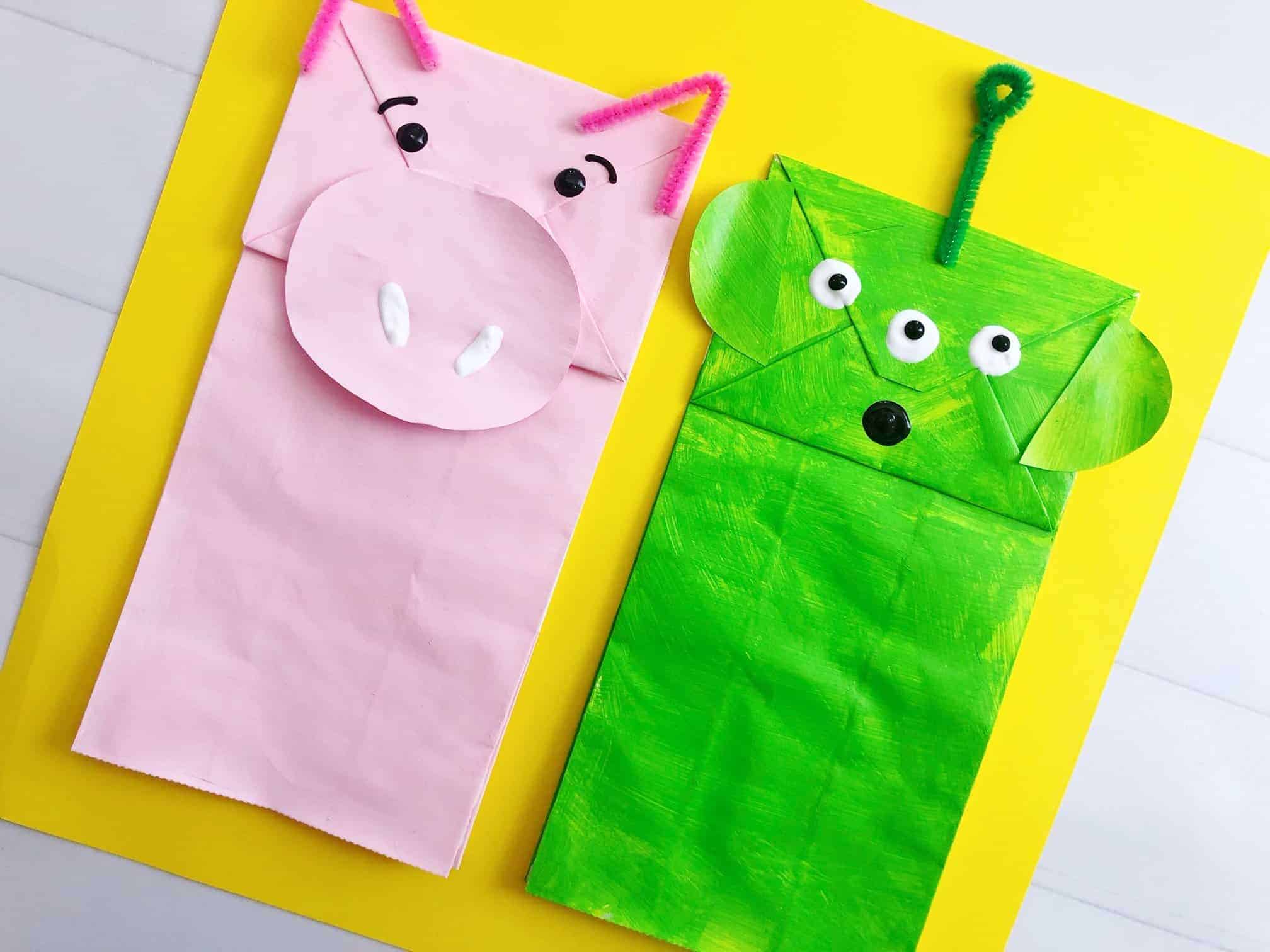 I love paper bag puppets. Such a classic craft for kids. Use a colored bag, or paint a brown bag.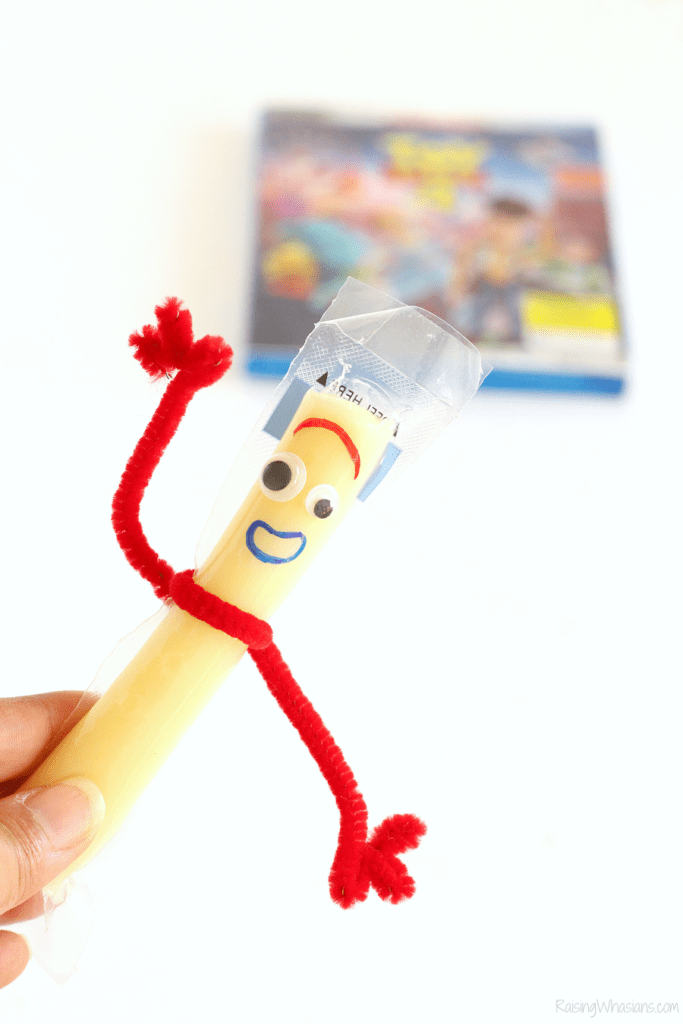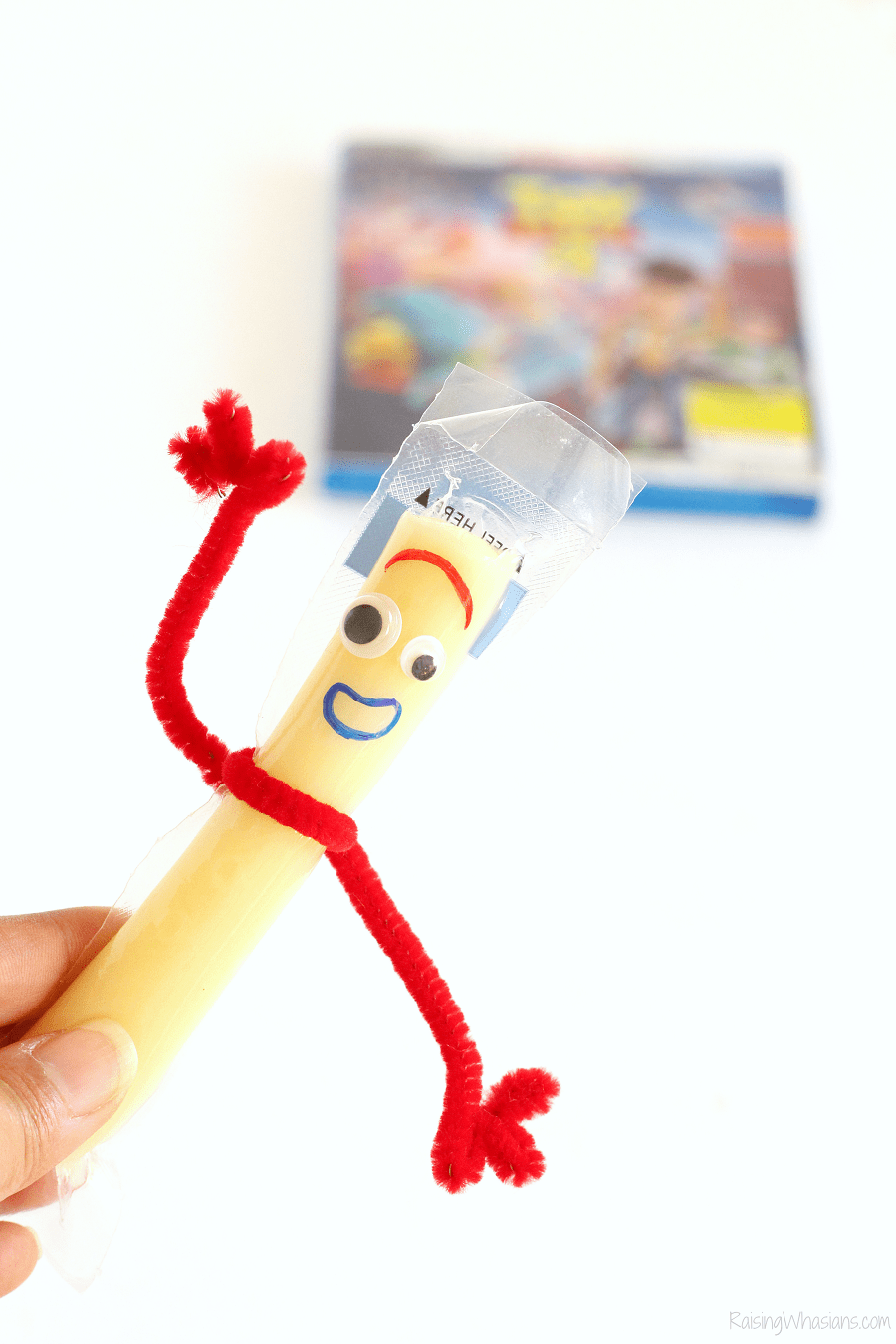 This cheese stick is hilarious! And would so easy for kids to make on their own.