This painting party for kids is such a fun activity! Everyone gets to go home with a one-of-a-kind party favor—a painting for their bedroom! This post contains affiliate links.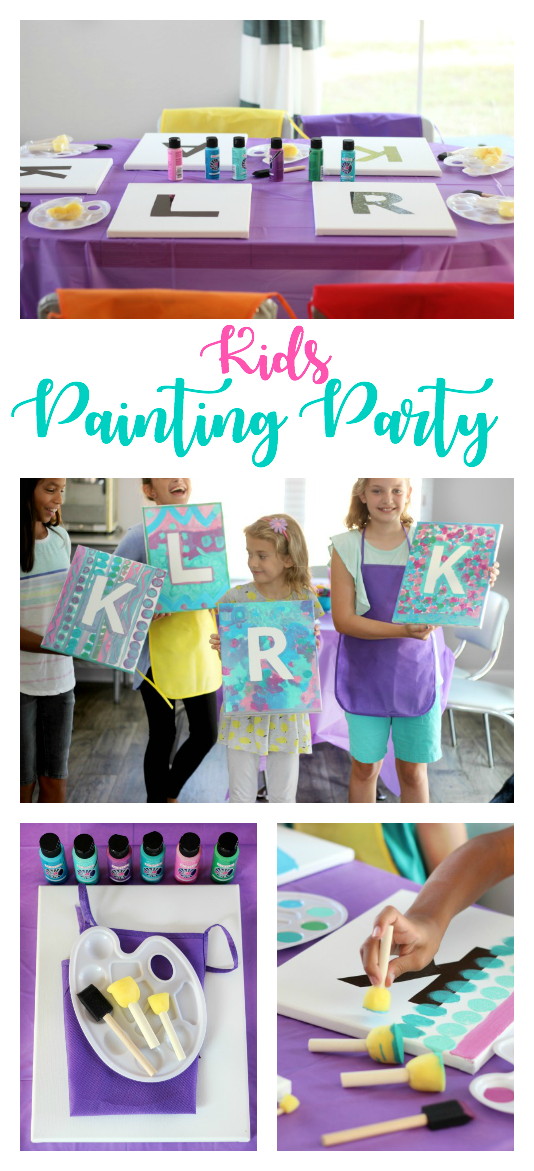 Kaylee wasn't sure what kind of birthday party that she wanted to have last year. She is super creative so I suggested maybe having another painting party! I frequently see my adult friends post about the painting parties that they go to and they look like a lot of fun. A painting party for kids sounded perfect and was super easy to plan. A trip to Hobby Lobby and an order to Amazon. Done.
The canvases doubled as the birthday party activity and the party favor at the same time!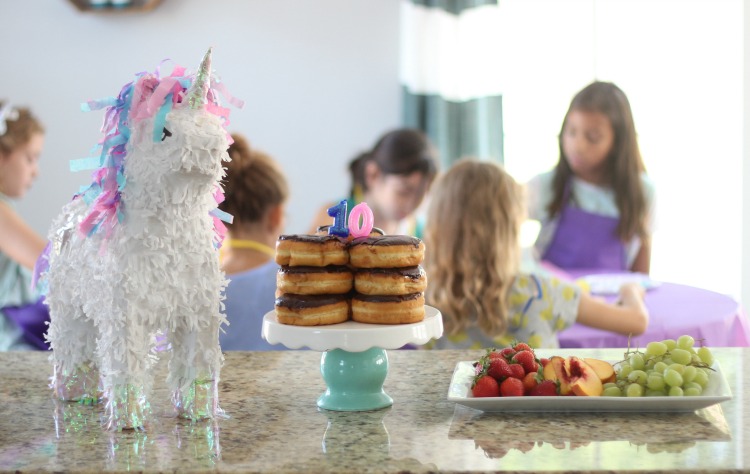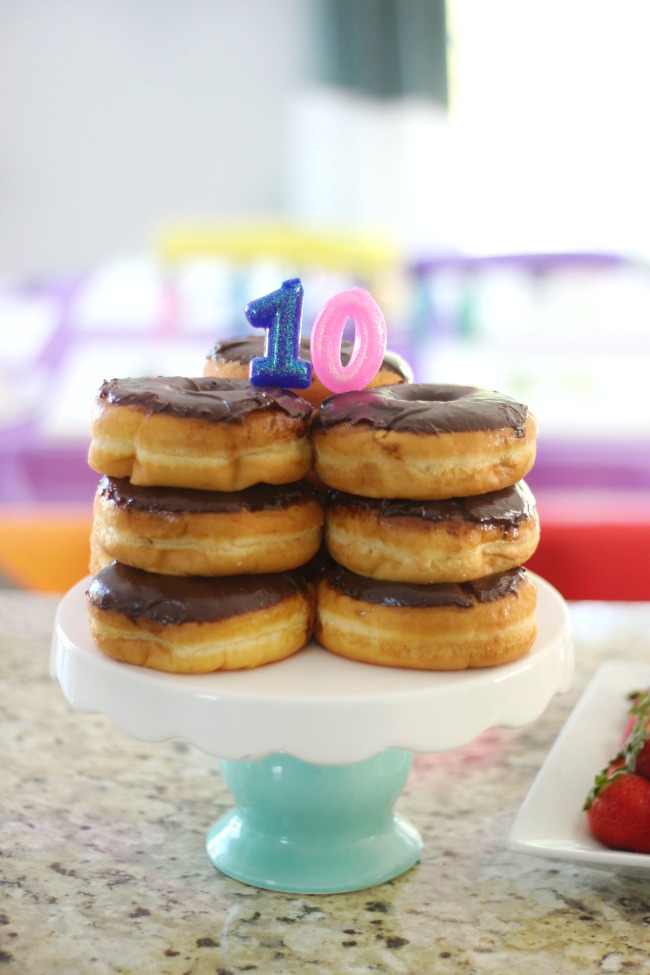 We called it a "Pastries and Painting Party". Kaylee wanted donuts instead of a cake which I was totally down with. She also saw this darling unicorn at Hobby Lobby and it matched the paints that she had picked out for the canvases. So that was a no-brainer. I love that she was completely involved with the planning.
Painting Party for Kids
Supplies:
Canvas (11×14″ pack of 7 $9.99 at Hobby Lobby)
Table Cloth ($1 at Walmart)
Acryllic paint: $.77/each at Hobby Lobby
Set up was super easy: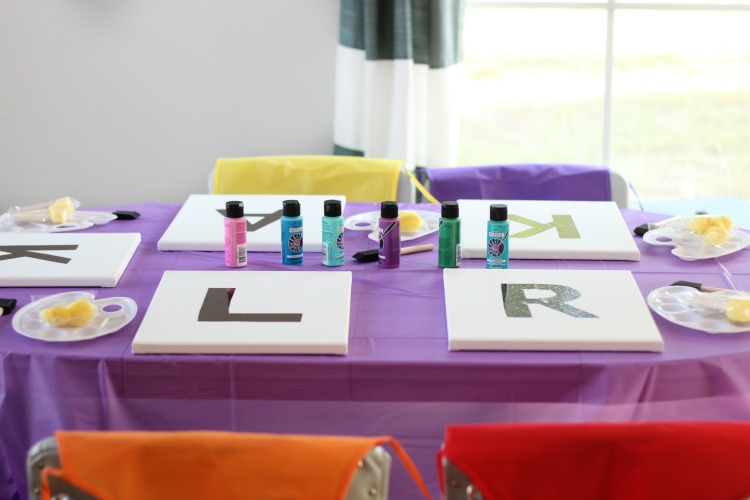 I set out a plastic tablecloth and paint pallets for each girl. I also ordered sponge brushes and aprons.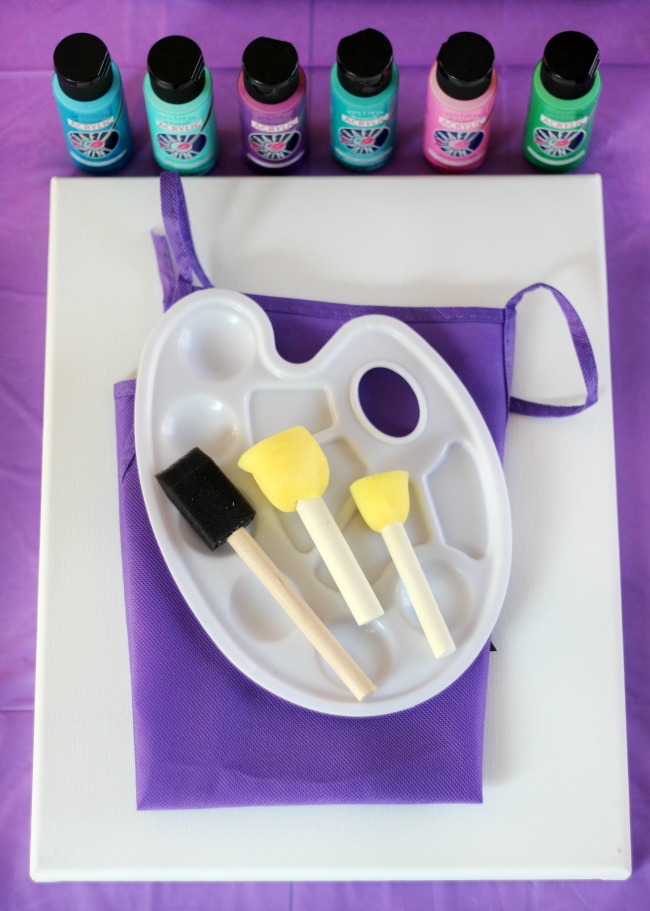 I cut out the first letter of each of their names in vinyl and had the canvases all ready to go. The goal was to fill up the entire canvas with color, then remove the vinyl letter after the paint dried!
Here's a collection of other ideas to use at a painting party for kids!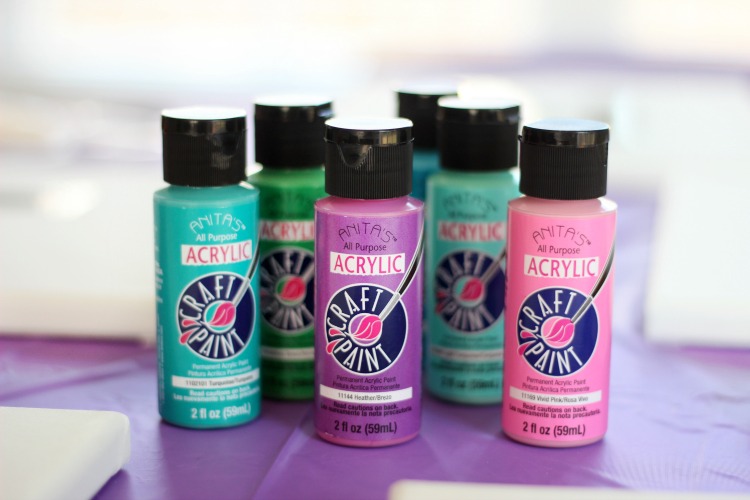 Aren't these colors perfect? They were so pretty and totally coordinated with the unicorn piñata.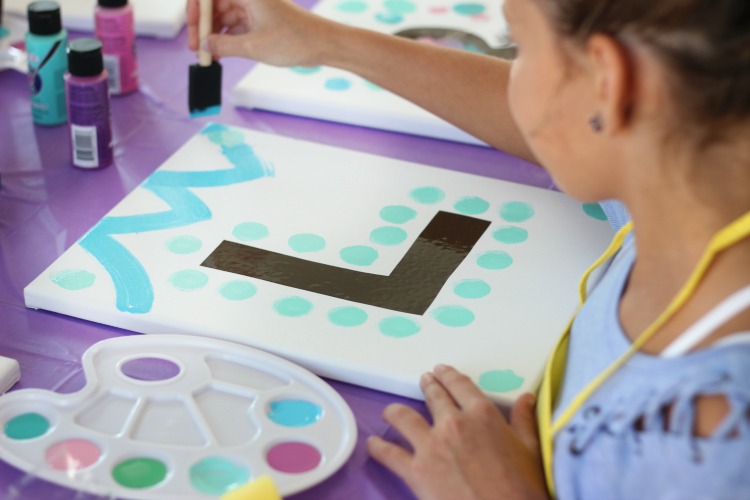 At one point the house was absolutely silent. My husband and I couldn't believe it. 10-year-old girls NOT TALKING. They said they were too busy concentrating on their paintings.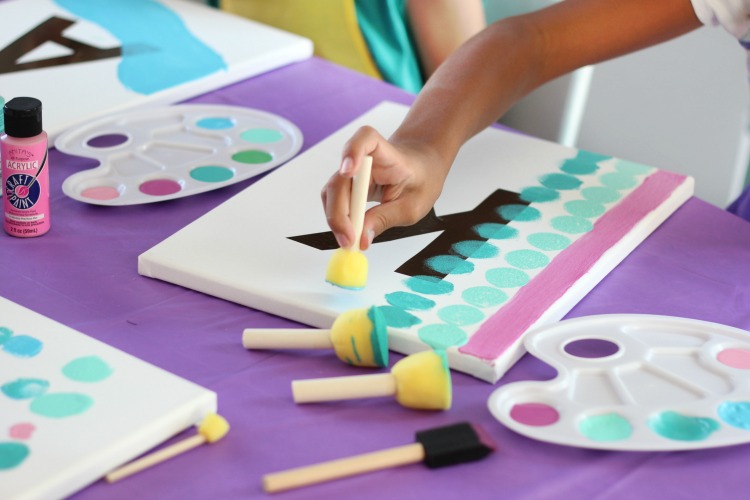 Each painting turned out so unique! Some of the girls used only the round sponge brushes. Others used the foam brushes. By the time the party was over the paintings were dry, making it easy to transport them to their homes.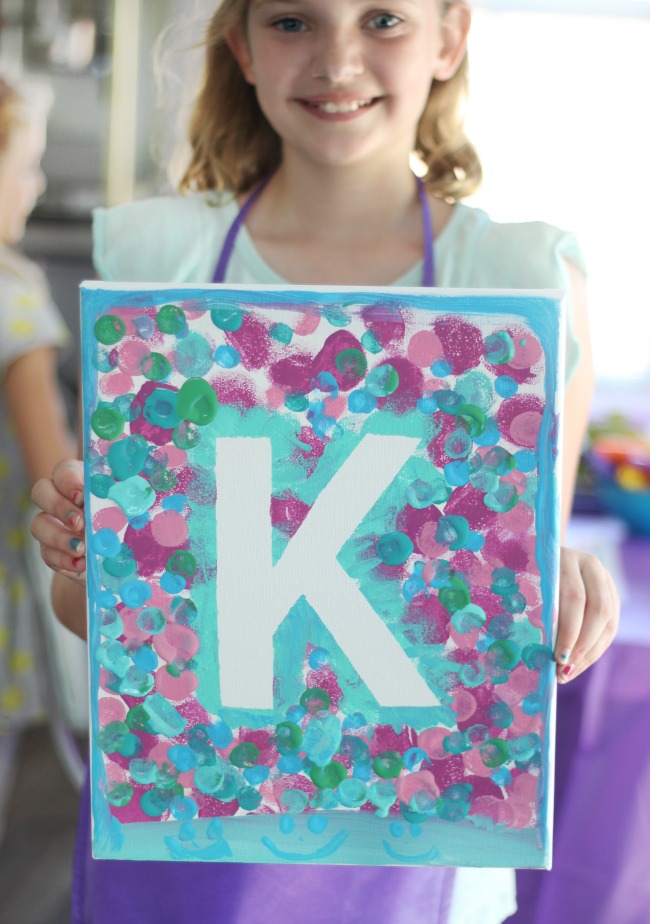 Their paintings are now proudly displayed in their bedrooms. She is already talking about doing another painting or craft party this year. I can't wait to see what she decides on!
If you liked our painting party you might like some of these other easy birthday party ideas!

This party was so easy to plan! A friend of ours came and taught the girls a short routine that they performed for their parents when they came to pick them up! Stop by and see the darling luncheon that we served!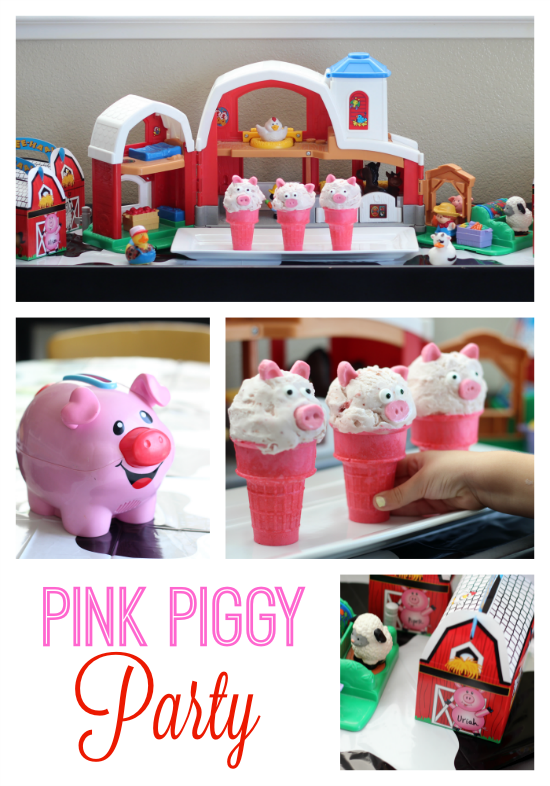 When your daughter's favorite animal is a pig, a pink piggy party is a must. Come see how we put this party together, including how to make pink piggy ice cream cones and the cute barn boxes that we ordered!