Brownies, chocolate pudding, whipped cream are layered to create this chocolate fudge brownie trifle. It sounds fancy, but it SUPER easy to make.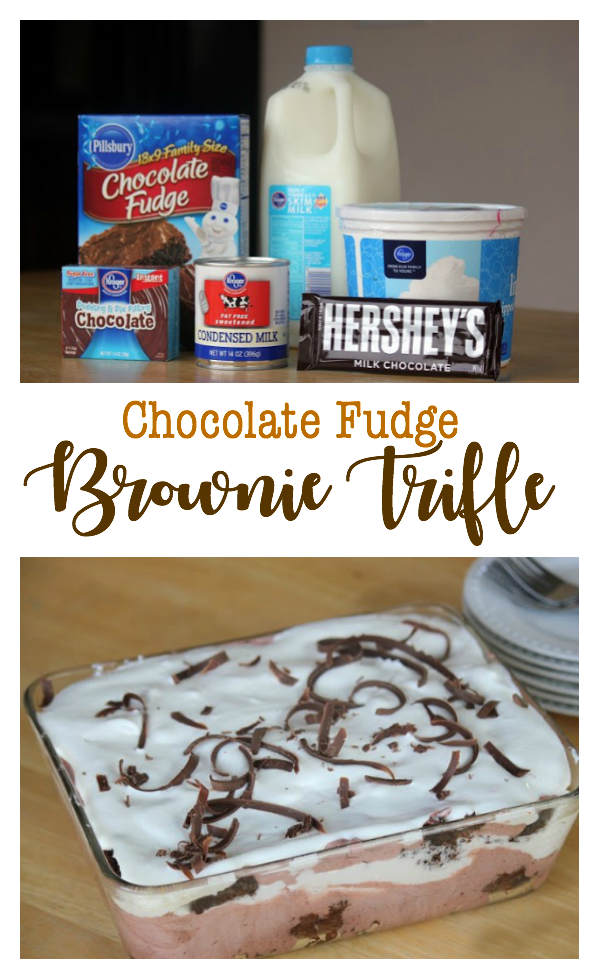 It's my oldest's birthday and, once again, he has requested a brownie trifle instead of cake for his dessert. I think this is the third year that I've made it for him! I honestly don't blame him, I'd rather have something other than birthday cake, too. This recipe is an oldie, but goodie. A definite favorite in our family!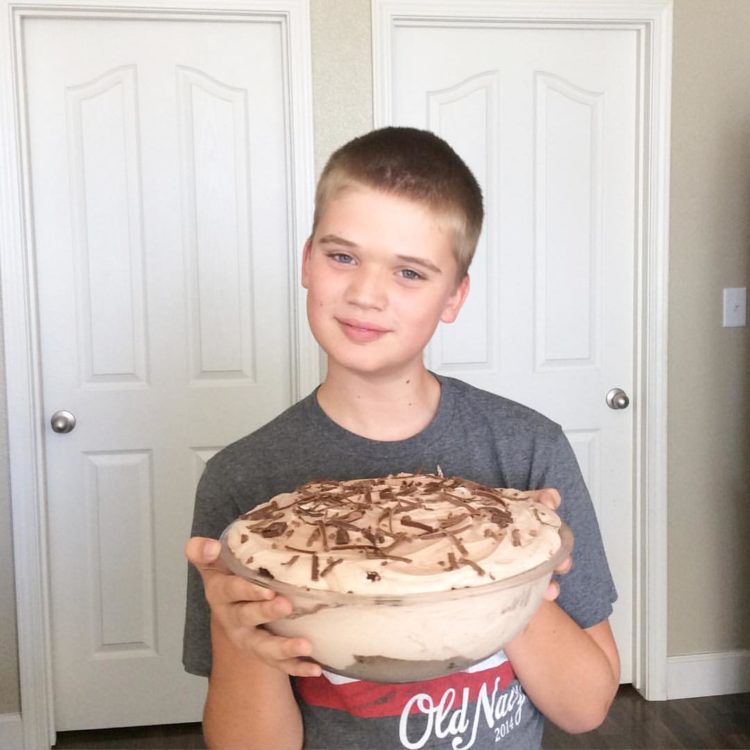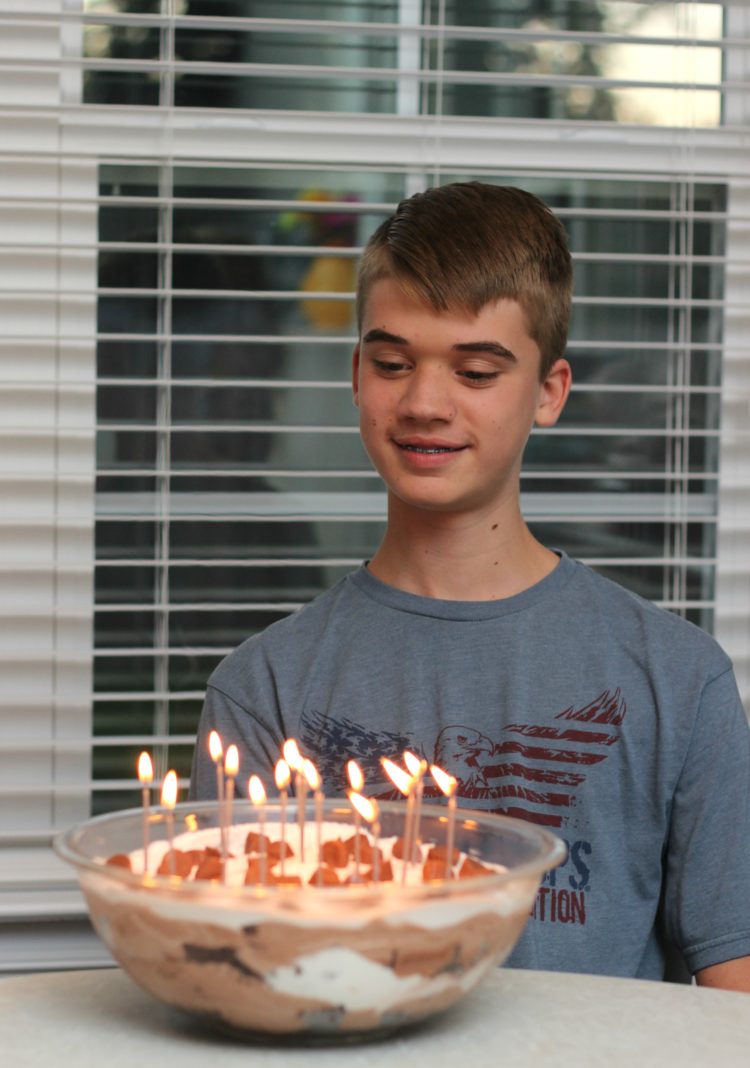 You can make it in a casserole dish, bowl, or (you guessed it) a trifle bowl. I don't have one so I just use what's in my cupboard!

The photos are from 2012 when I originally posted it, but that's okay be me. Chocolate shavings, brownies, pudding, whipped cream—you don't need fancy food photography to know that this is going to be amazing.
Chocolate Fudge Brownie Trifle
You can eat it right after making it, but it really is so much better after letting it sit in the refrigerator for 8 hours or so. The layers meld together and soften the brownie layers even more. It is just perfect. Serve it to your friends or just grab a spoon and dig right in. It's always a hit.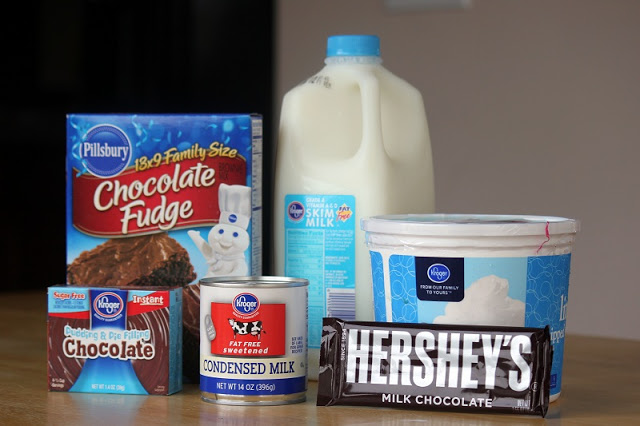 Ingredients:
1 (19.8 ounce) package brownie mix (we like fudge!)
1 (3.9 ounce) package instant chocolate pudding mix
1/2 cup milk
1 (14 ounce) can sweetened condensed milk (I use Fat-Free)
16 oz. whipped topping (I use Light or Fat Free)
1 (1.5 ounce) bar chocolate candy
Make the brownie mix according to directions. Cool and cut into 1″ squares.
In a large bowl, combine pudding mix, milk and sweetened condensed milk. Mix until smooth, then fold in 8 ounces whipped topping until no streaks remain.

In a trifle bowl or glass serving dish, place half of the brownies, half of the pudding mixture and half of the whipped topping. Repeat layers. Shave chocolate onto top layer for garnish. Refrigerate 8 hours before serving.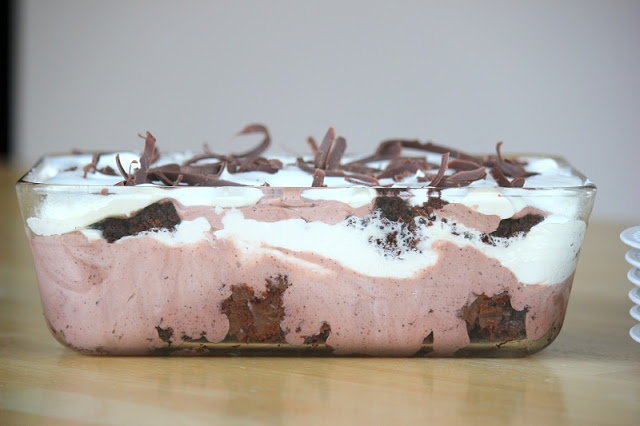 You might also like…