This ice cream sandwich cake is SO easy to make! Chocolate ice cream sandwiches stacked, frosted in whipped topping, and drizzled with hot fudge.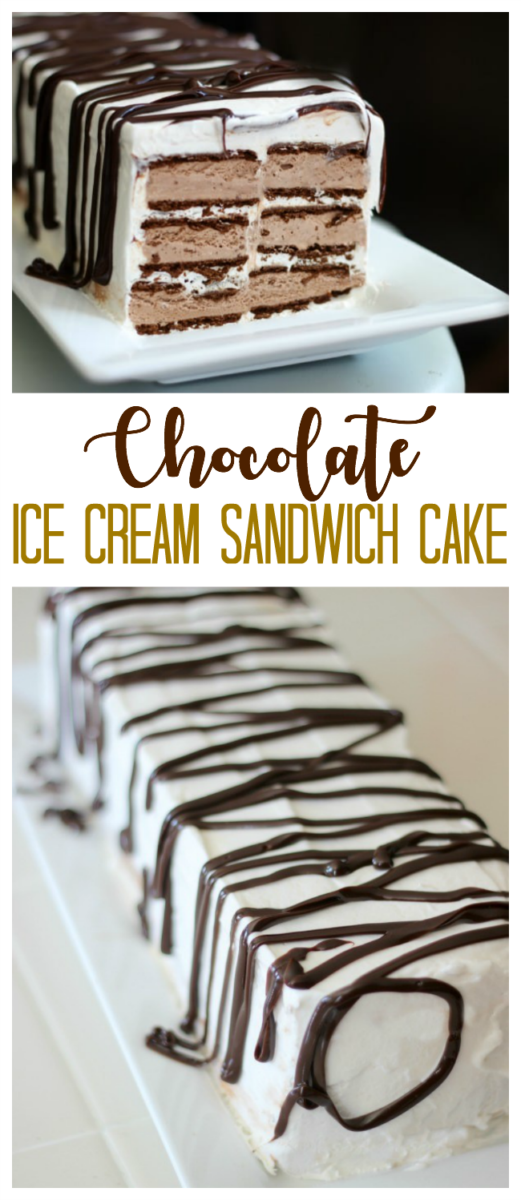 What do you make for a child who doesn't care for birthday cake? An ice cream sandwich cake! Dallin had a birthday and I wanted to make him a deliciously awesome dessert to celebrate. He doesn't really care for cake so in years past I've made him a
brownie trifle
, a
sugar cookie pizza,
and even a loaf of garlic bread with a candle. This year I stacked ice cream sandwiches and iced it in whipped topping and it was an absolute hit. I may never make a cake for anyone again…just kidding, but seriously.
Chocolate Ice Cream Sandwich Cake
12-15 Ice Cream Sandwiches
16 oz. whipped topping
hot fudge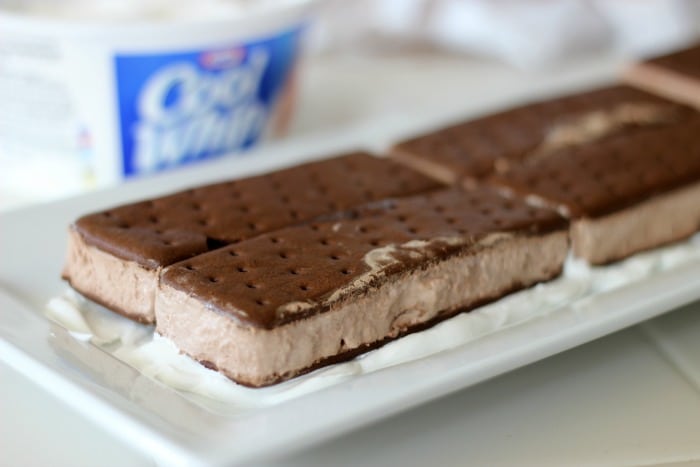 He prefers chocolate ice cream to vanilla so I purchased chocolate ice cream sandwiches, but you can use any that you like.
Start by spreading a thin layer of whipped topping on your platter.
Add your first layer of sandwiches. I used 4 full sandwiches and cut one to fit the width in the back to give it a bit of extra length. So 5 sandwiches for the first row.
It all depends on the brand of ice cream sandwiches that you use. They all come in varying widths and lengths. I used some from Target and they were pretty narrow and thin which is why I added a bit to the back of my cake. You can easily make this cake with 12 sandwiches (3 layers of 4)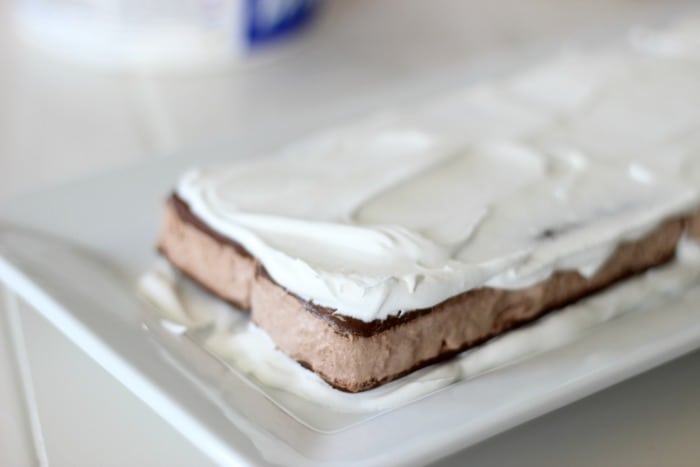 Add another layer of whipped topping.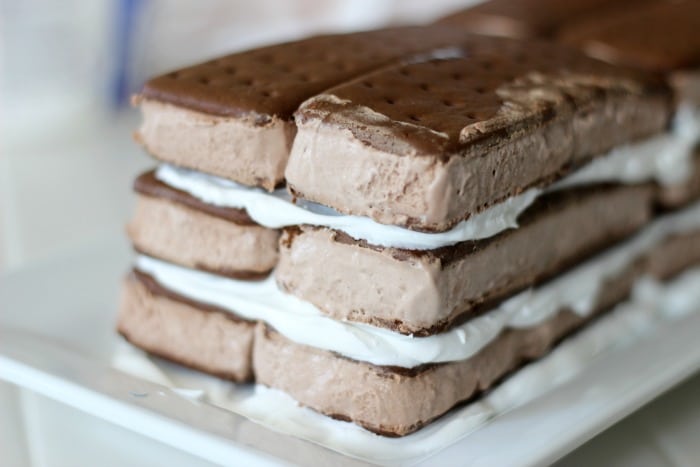 Then another layer of ice cream sandwiches. Repeat.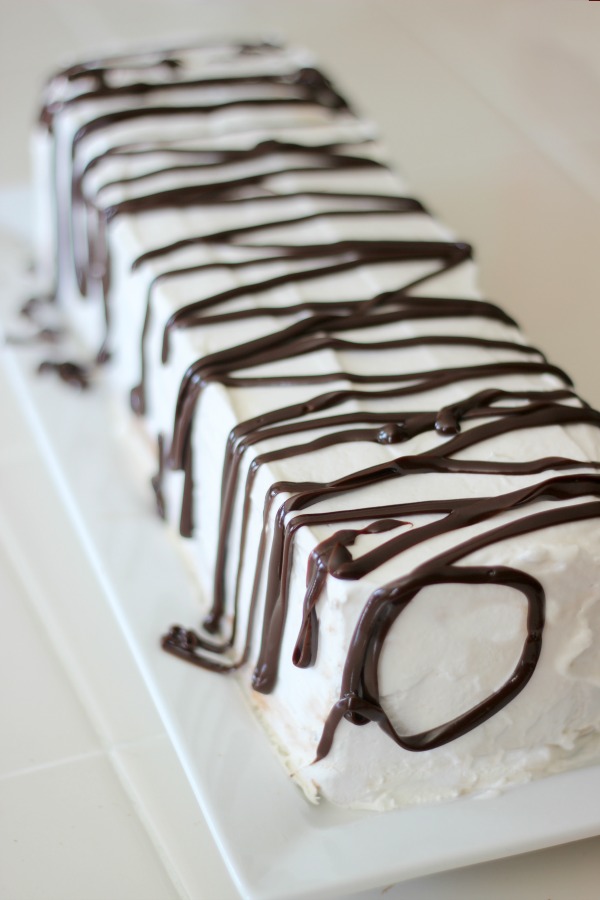 Frost with a thin layer of whipped topping. Let freeze 15 minutes. Use remaining whipped topping to get a nice even coat all around the cake and spread until smooth.
Drizzle with hot fudge. Freeze until ready to serve.
Here is another delicious ice cream cake idea from Betty Crocker!
You might also like…