Crunchy Cheesy Chips are the perfect after school snack. Golden cheese on a tortilla, served with your favorite dipping sauces. Use whatever variety of cheese you'd like!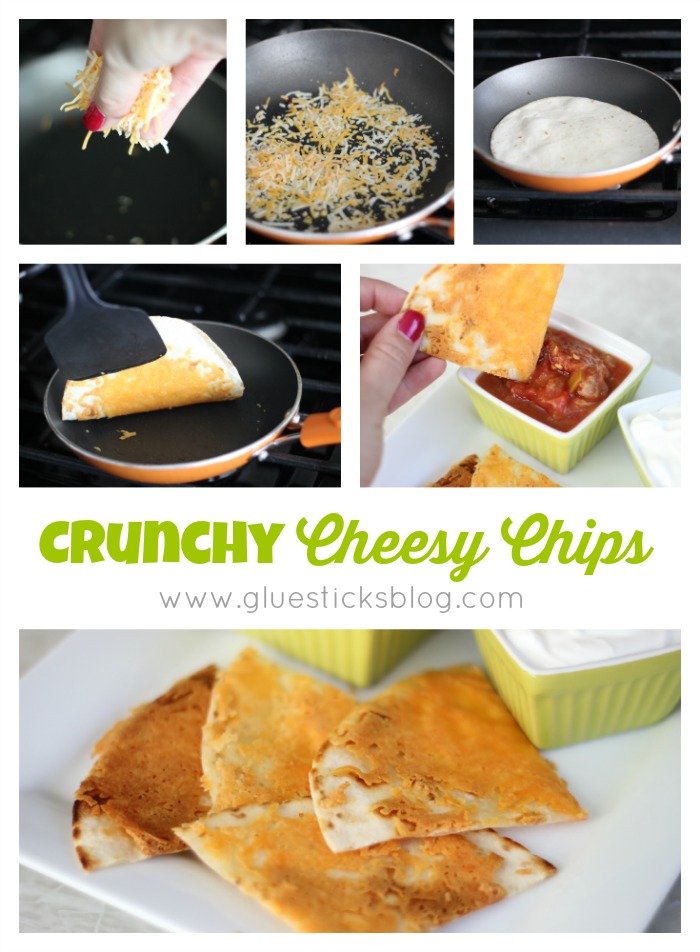 Today I'm sharing one of my kids' favorite after school snack. A recipe that they make on their own. Crunchy cheesy chips! My husband makes his grilled cheese sandwiches like this. With browned, crunchy, cheese. He made them for the kids and they were hooked. Bagels, bread, and lately…tortillas.
By throwing a handful of cheese right down in the pan, it bubbles and gets crunchy and golden! I went from buying a small bag of shredded cheese once a month or so, to buying one once a week!
Crunchy Cheese Chips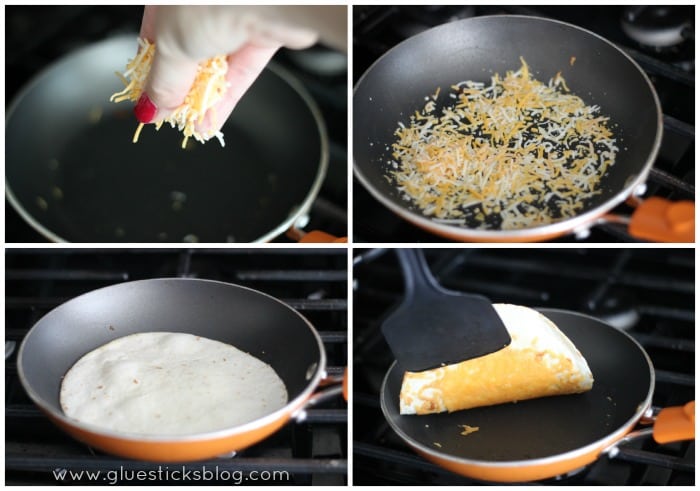 Heat a skillet on medium heat.
Add a handful of your favorite shredded cheese.
Lay a tortilla on top.
Let sizzle and heat until golden brown.
Cut into triangles and serve with dipping sauces.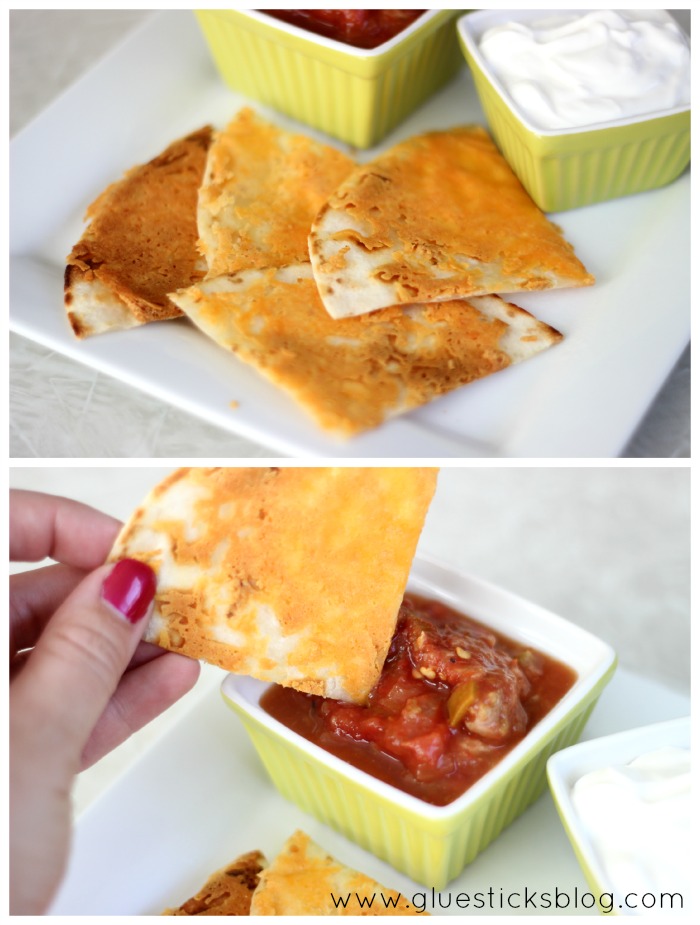 Dip in salsa, sour cream, or guacamole. Yum!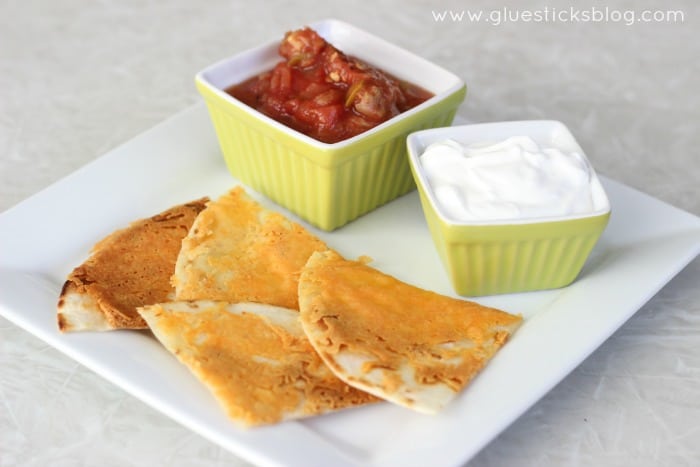 To make a grilled cheese sandwich this way, lightly butter one side of bread. Place it over the cheese (butter side up). When cheese is golden, flip over and grill the bread. Remove from pan. Add another piece of buttered bread to the pan and grill one side. Place on top of the other bread with the cheese.
If you like this after school snack idea you might also like these…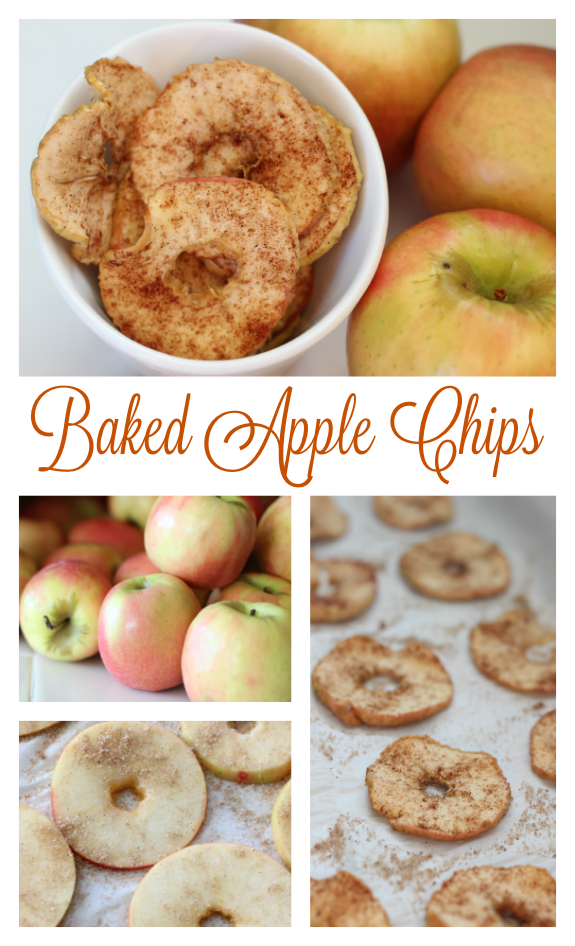 These apple chips might take a little while to make, but are worth the wait! My kids eat these right up! I like that they are a healthy and sweet treat.
Who doesn't like coming home to warm cookies and a glass of milk? We love monster cookies. Peanut butter, oats, and M&Ms—no flour! I like making them really big to really live up to their name.
This recipe, hands down, is my kids' favorite snack. My oldest even asked me to teach him how to make these so that he can have them whenever he wants, haha!