Make your own pencil box! Great for back to school prep, birthday parties, or using as a gift box! Thank you, The Pencil Grip, Inc. for partnering with us on this creative kids activity. This post contains affiliate links.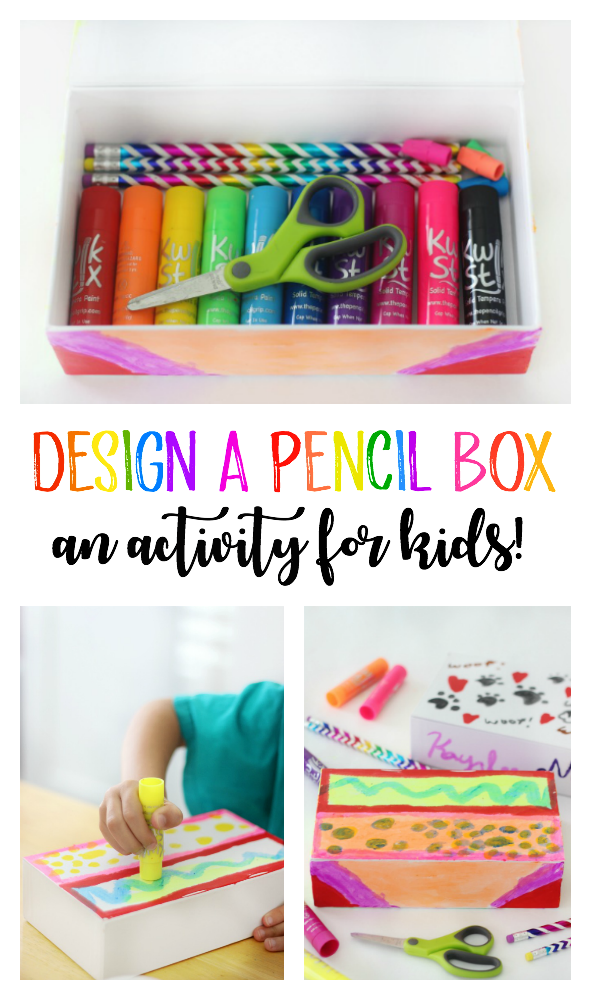 My husband and I both remember having a new cardboard pencil box each year in elementary school. Now pencil boxes are so fancy that you just don't see these classic ones around very much! Did anyone else have a Lisa Frank one? Now I'm really dating myself, ha!
I found these blank boxes online for just over a dollar each and got them for my girls. They love customizing just about everything, and these little boxes were no exception! School doesn't begin until after Labor Day here so this was such a fun little summer activity for them!
And they don't have to be only used as a pencil box. Wouldn't they be so fun to decorate for hair accessories, stationary boxes, or even as a gift box?
Make Your Own Pencil Box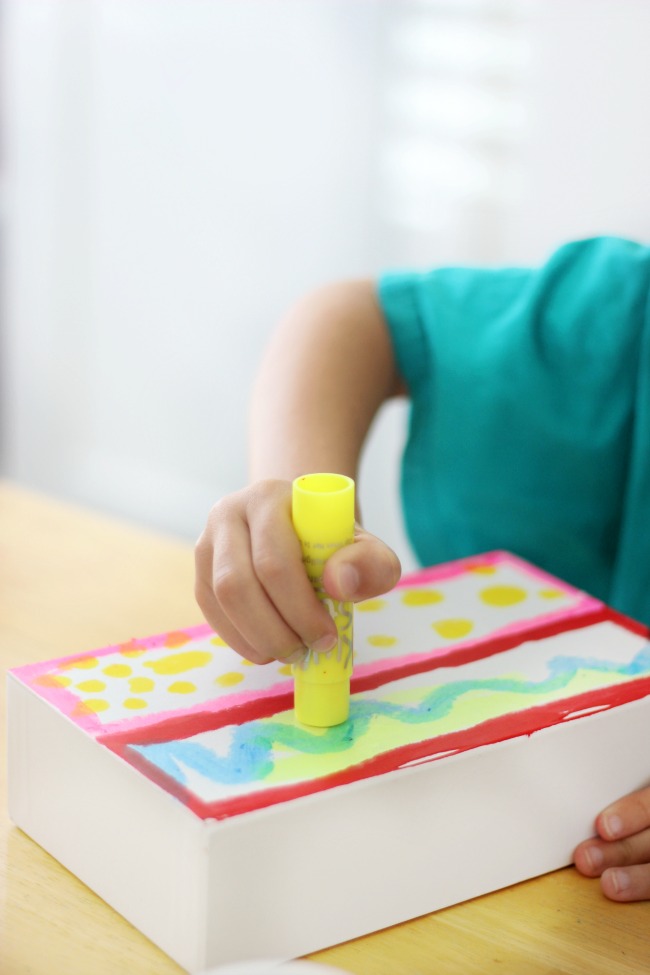 Ruby decided to make hers abstract with various neon and bright colors and I think it looks amazing! You can use whatever you'd like to decorate these; colored pencils, stickers, markers or crayons, but if you want a smooth and shiny finish I'd suggest using Kwik Stix
.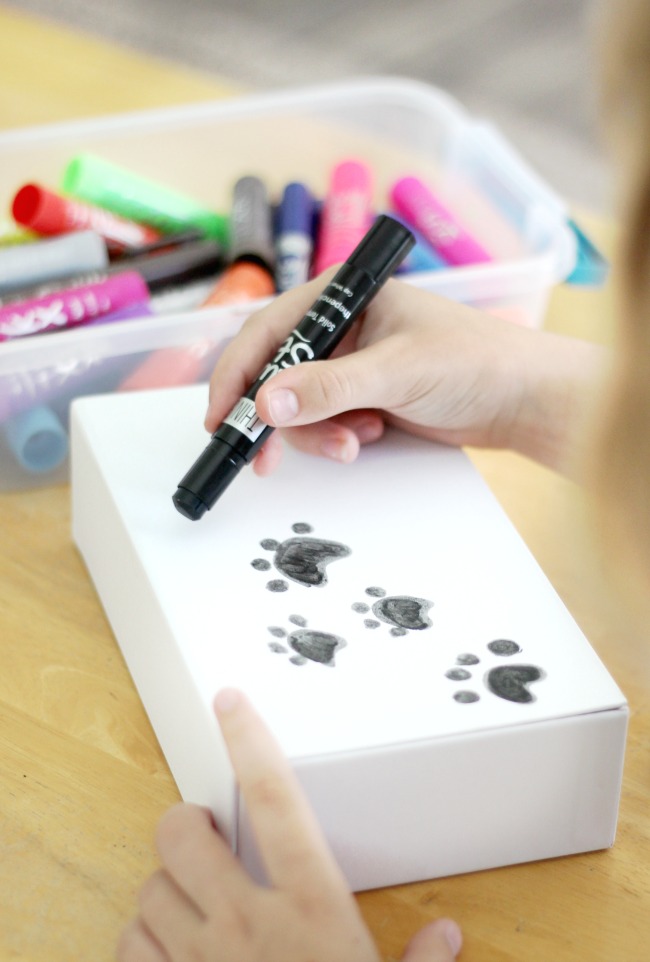 I've partnered with Kwik Stix several times in the past three years because I absolutely love their product! We have a bucket of all different kinds of Kwik Stix and keep new boxes on hand as easy birthday gifts for friends. I've used them with the 8-11-year-old group of girls that I work with at church and they've been great for decorating wooden boxes and other crafts!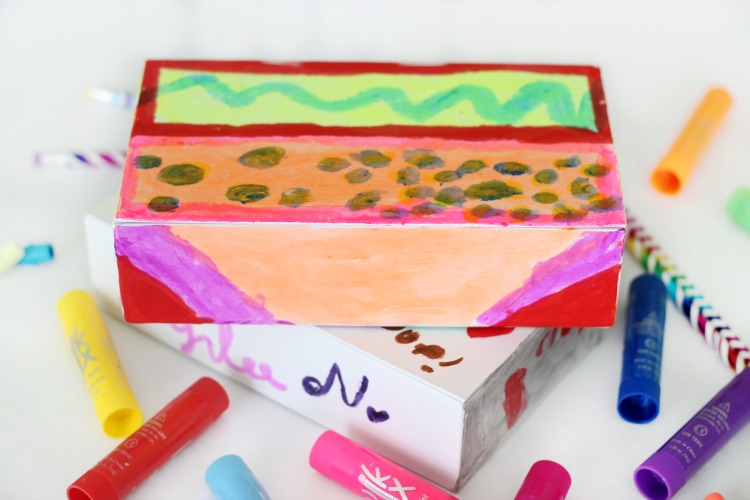 The girls had a great time decorating their boxes. So much so, that in the end, they weren't sure they wanted to use them at school because they were afraid they would get dirty, ha! I assured them that they would be just fine inside their school desk.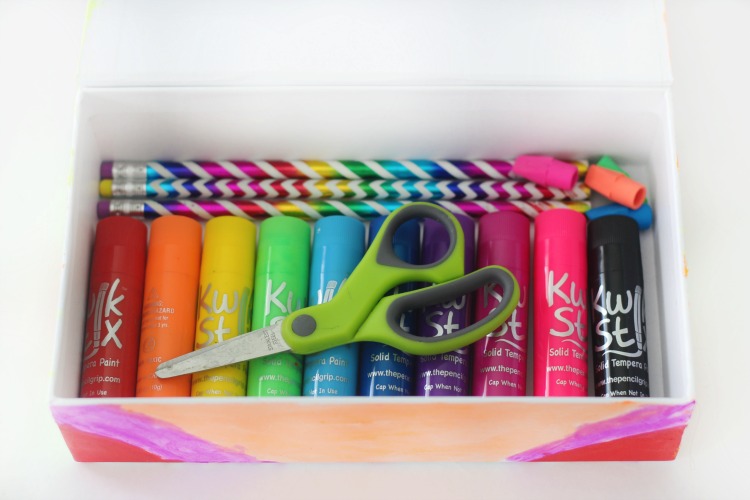 So bright and colorful!
Other ways to make this pencil box your own:
Use a variety of ink stamps to decorate the outside.
Cover the pencil box in colorful washi tape!
Decorate with watercolor pens.
Add your favorite stickers and adhesive gems to the outside.
Add paint designs using sponge brushes and acrylic paint.
You might also like these fun crafts for kids…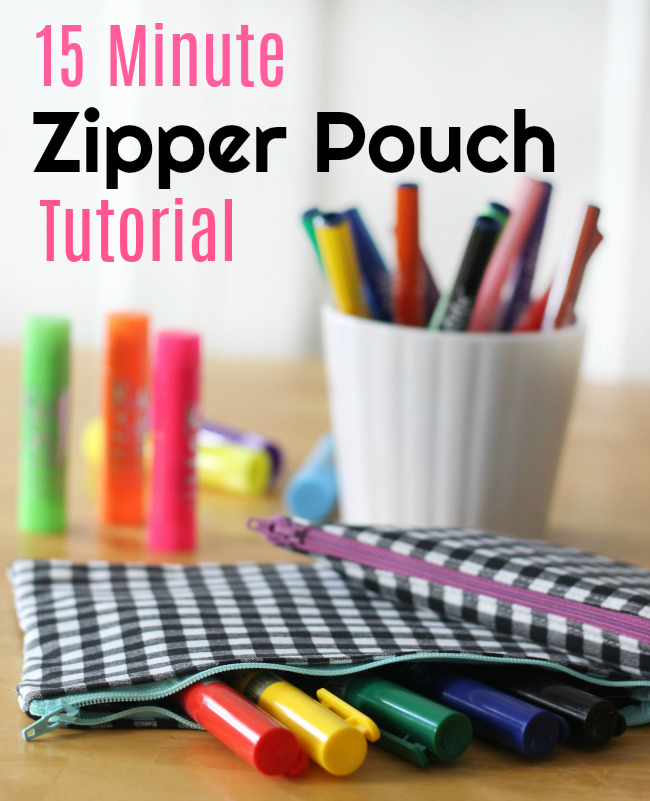 15-Minute Zipper Pouch Sewing Pattern
This zipper pencil pouch tutorial is such a quick and easy project and these pouches are useful for so many things! Pencils, markers, make up…anything!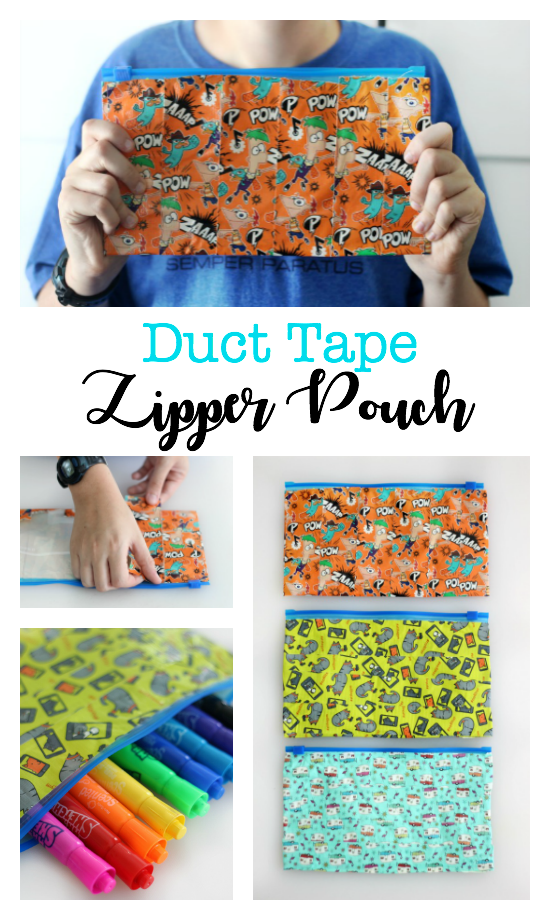 A DIY duct tape zipper pouch is useful for so many things! Fill it with pencils, markers, toiletries, or use as a diaper clutch! Grab a gallon-sized plastic baggie and a roll of duct tape and you're set!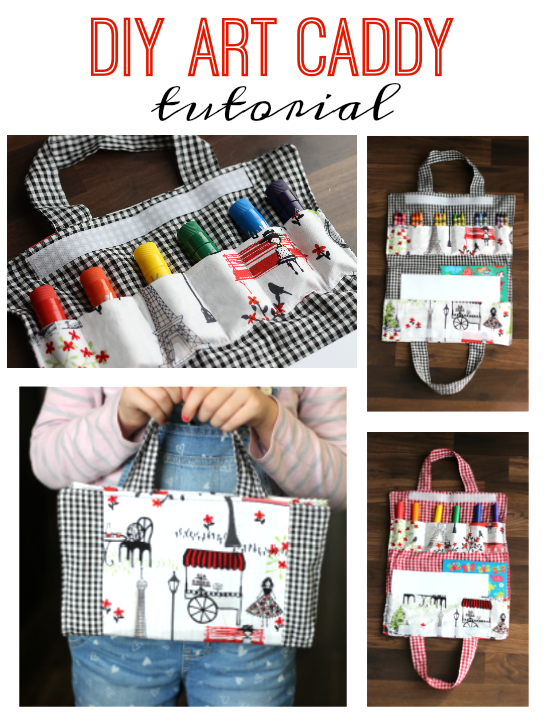 The perfect little travel caddy to hold crayons, markers, paper and stickers! Folds up easily for storage. It's a quick and easy sewing tutorial so sew up a few for gifts this holiday season!