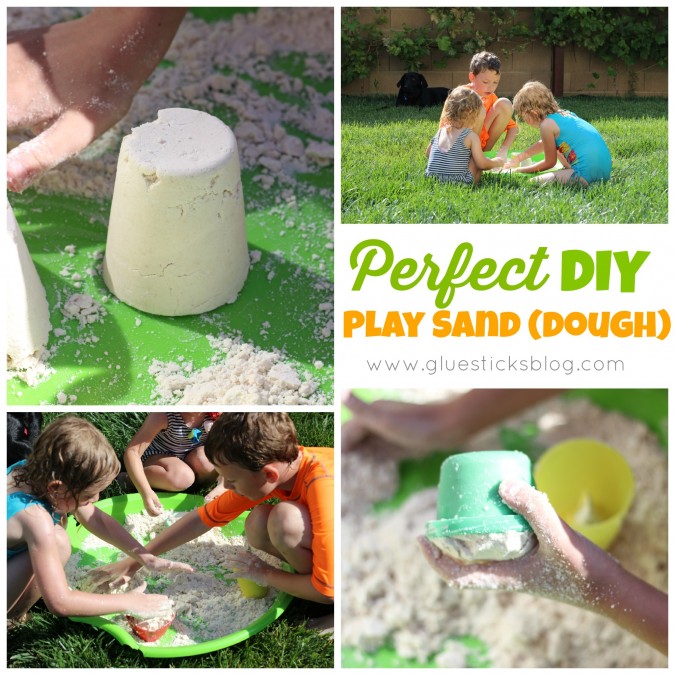 There is still plenty of summer weather left and plenty of time for fun outdoor activities like this fun play sand! This is one of those activities that you could easily do indoors if you have a nice big table and hard floors underneath since it can get a little messy. So keep it in mind for those cold winter months too. DIY Play Sand! It's actually a dough, but makes the absolute best sand castles and looks like sand!
We spent our entire Saturday doing yard work and the kids and a great time playing in the wading pool. I decided to let them continue their outdoor fun by making a huge batch of this fun moldable play sand.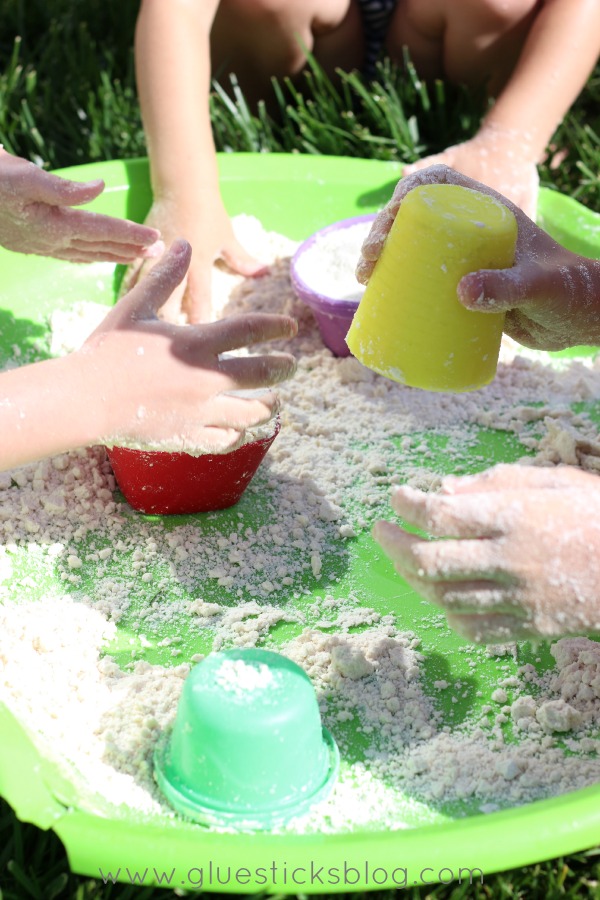 I store ours in gallon sized ziploc bags when it is not being used. This snow saucer works as a great play space, but a tote works great too.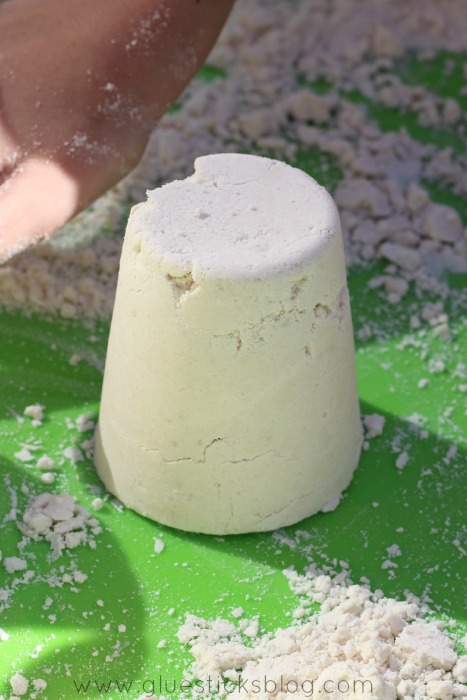 Mold it, stack it, squish it, it's a great sensory activity! Just don't let the puppy eat it or let the kids add water to it for sand castles. That is a mess….we've had both happen in the past! I saw this pinned on pinterest a couple of years ago and the ratio of ingredients was super easy to remember. I'm not sure who the first person was to come up with this. I've seen it as Moon Sand, Cloud Dough, and many other names.  It's all the same.
DIY Play Sand/Dough
8 cups all purpose flour
1 c. oil (mineral oil, baby oil, vegetable oil)
Mix oil and flour thoroughly. It won't seem like it's coming together at first, but squish it in your hands and you will see that it has blended perfectly.