This indoor sandbox is the ultimate toddler mom hack! Fill a tote with kinetic sand, mini dump trucks or dinosaurs for hours of inside sensory play! When playtime is over, attach the lid and save for another day. The sand never doesn't dry out! This post contains affiliate links.
If you are looking for more fun sensory play ideas try our DIY noise putty (aka fart putty), I-Spy Box, and sand and water sensory activities!
Mac broke his leg last year. Have you ever tried making a 2 year old chill and relax? It isn't easy! He had a cast for 3 weeks and a boot for 3 weeks. I spent a small fortune on busy toys and activities that he could do while sitting down. This indoor sandbox was his favorite!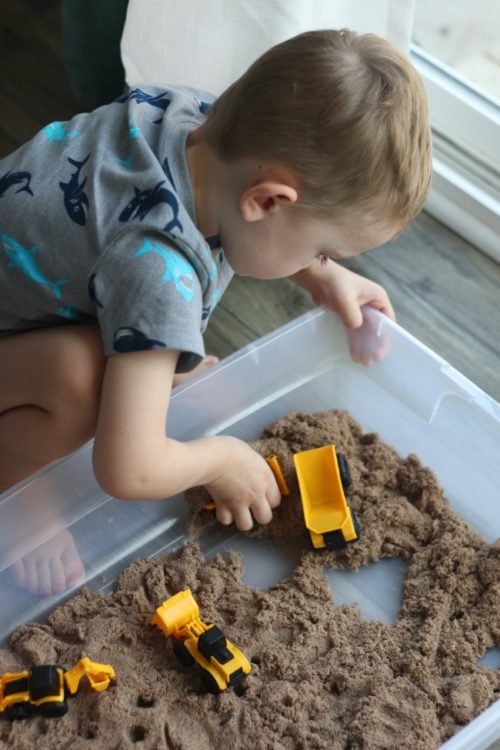 Mac loves dinosaurs and construction vehicles so I bought him a set of each. I also got the idea to make him an indoor sandbox. Now, friends, I HATE SAND. Like I don't even like being at the beach because I hate the feeling of sand on my skin. I avoid sandboxes whenever possible, but will make an exception for kinetic sand.
Kinetic Sandbox For Toddlers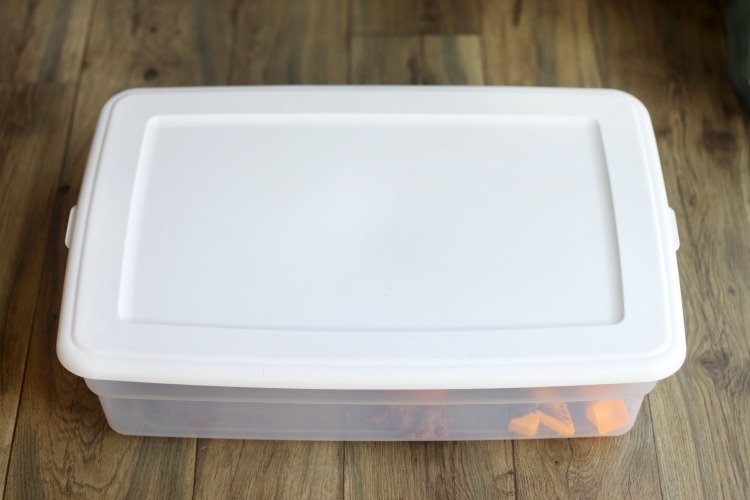 I picked up this plastic tote at Walmart and filled it with 2 bags of kinetic sand. Over a year later it is still soft and fun to play with! When Mac is done playing I attach the lid and slide the sandbox under the prep table in my kitchen.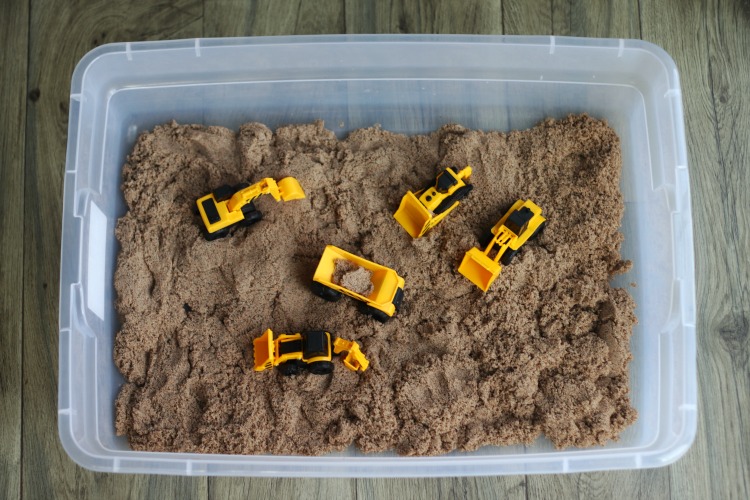 Indoor Sandbox Sensory Play Ideas
Kinetic sand doesn't make a mess because it sticks to itself. The sand sticks together so you can form them into a ball. However, the ball will slowly flatten out over time so it is ridiculously fun for kids to play with. You can mold it, scoop it, and pack it. When playing with kinetic sand you won't see a single grain of sand…ANYWHERE.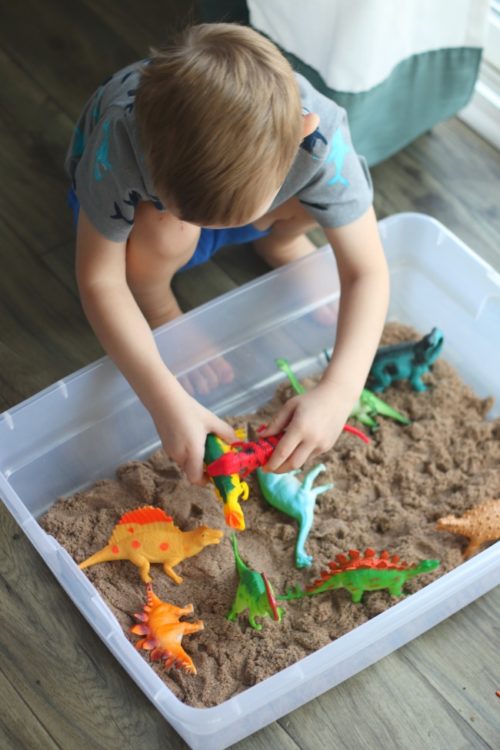 We went to a kids science museum in Myrtle Beach and Mac's favorite station was the dinosaur sand station. I found all of these dinosaurs in a set from Amazon and he plays with them all the time. So bright and colorful and just the right size for our indoor sandbox.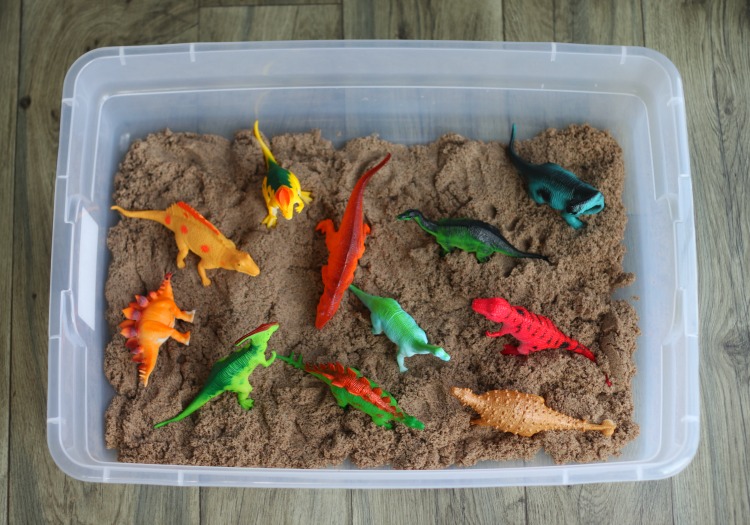 This indoor sandbox is perfect for rainy days! When you are done simply attach the lid and slide under a bed for another day. There are so many fun activities to do with kinetic sand. What toys would you add to your indoor sandbox?