No melting, pouring or measuring. This snowball surprise soap is SO easy to make! Hide a small toy inside for this fun snowball surprise soap!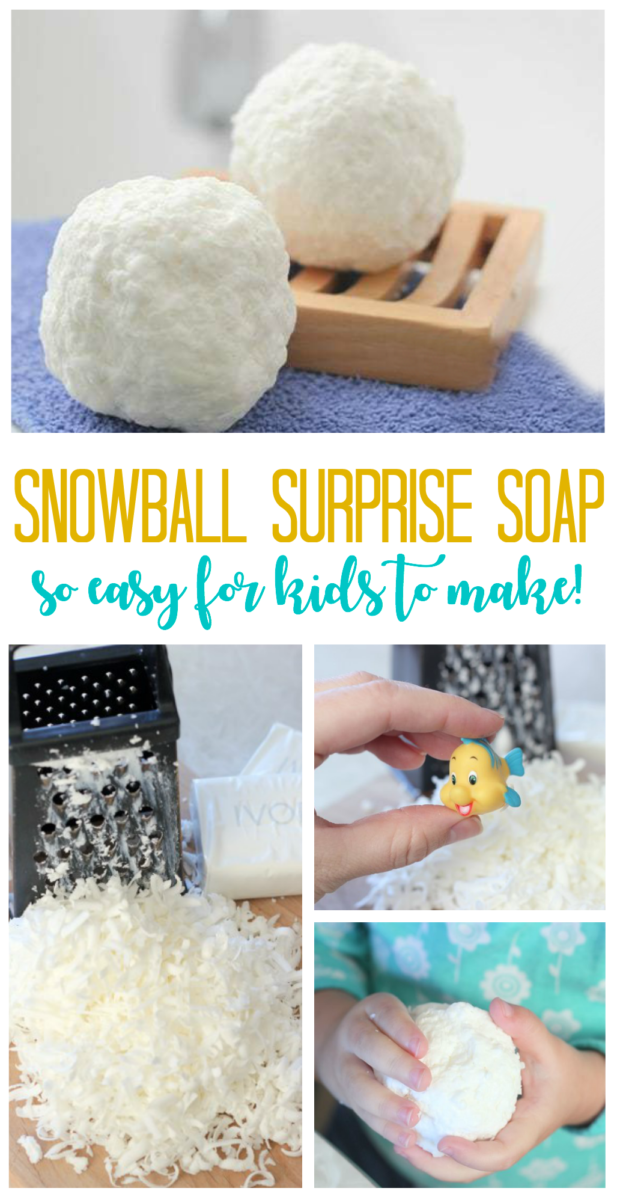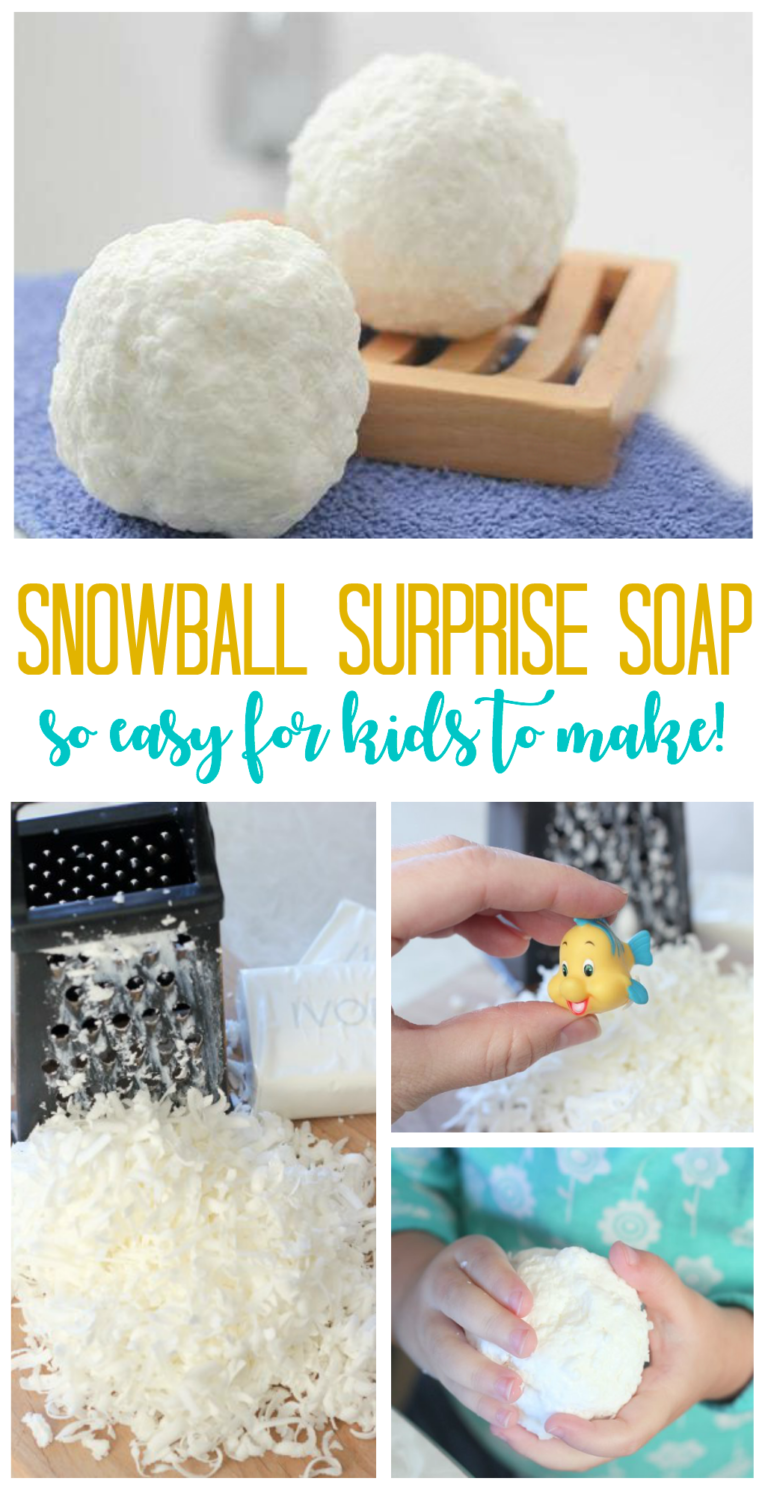 Snowball soap is fun kids soap to make! The boys and I made snowball soap 5 years ago, after seeing it in a Family Fun magazine, but this was the girls' first time ever trying it. This is a fun project for kids to make as gifts. Hide a small toy inside for a snowball soap surprise! We've also used this technique to make dinosaur egg soaps!
I love that all you need is to make it is a grater and a spray bottle. EASY!
Snowball Surprise Soap
To make your soap you will need 1 bar of Ivory soap. Ivory is cheap ($.33/bar) and is nice and moist. It works great and shreds easily. Shred the entire bar using a cheese grater.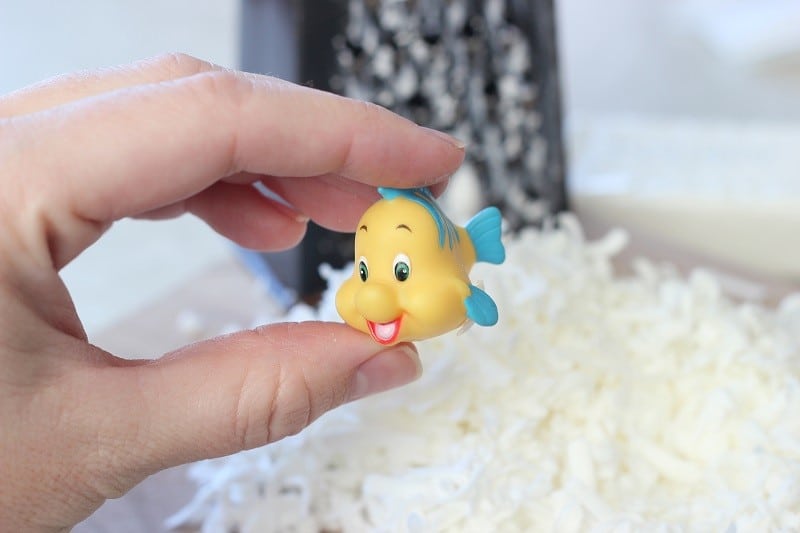 You can hide a small toy inside your soap if you'd like.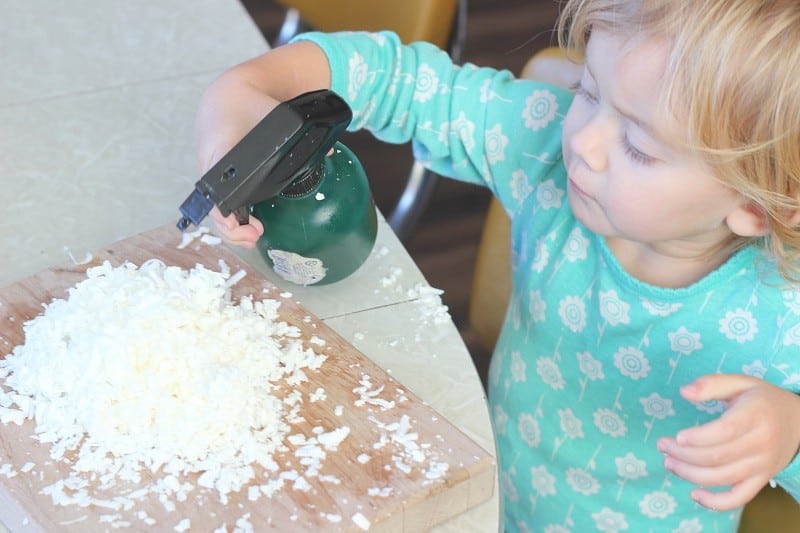 Spritz down your pile of soap shavings (very lightly). This makes it stickier and it molds better this way.
Disclaimer: this is a messy project! Soap shaving will get on your work surface and probably the floor.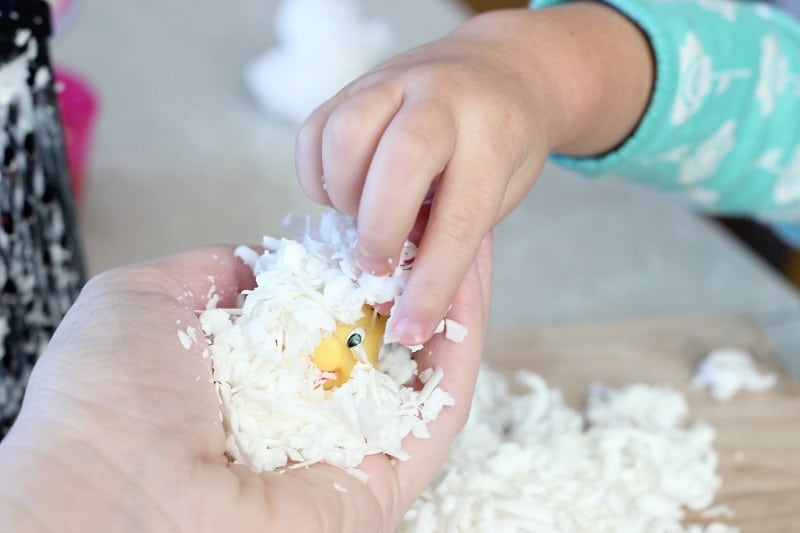 Grab a small pile of shavings and start packing them around your toy. If the shavings seem too dry, just add a tiny bit more water and keep packing. Form a TIGHT soap shavings ball.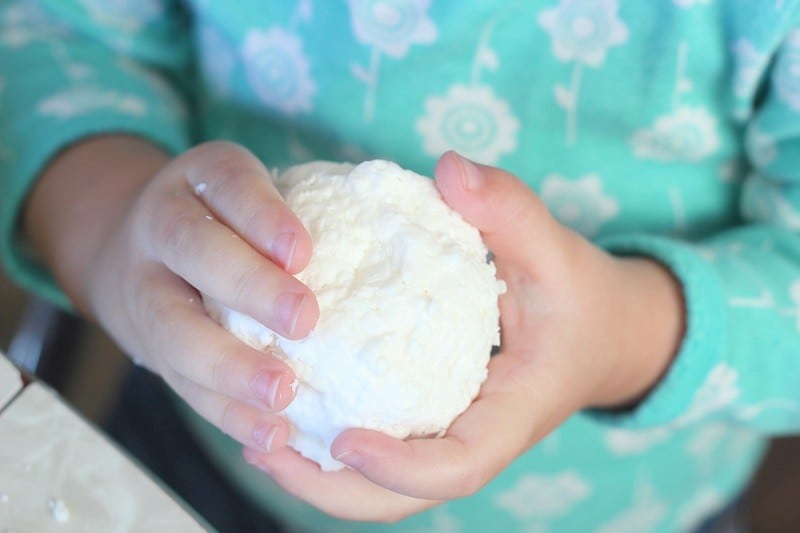 Wet your hands and give it a final once over, smoothing it out.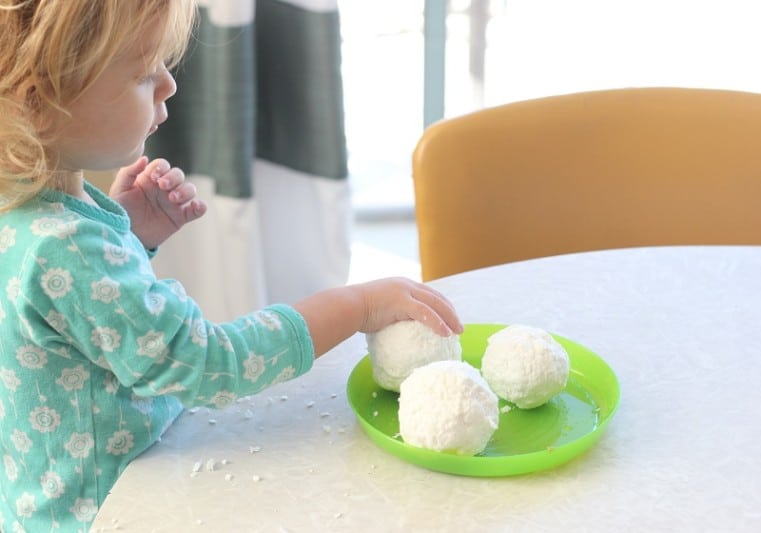 Let harden and dry out before packaging if you are giving these out as gifts.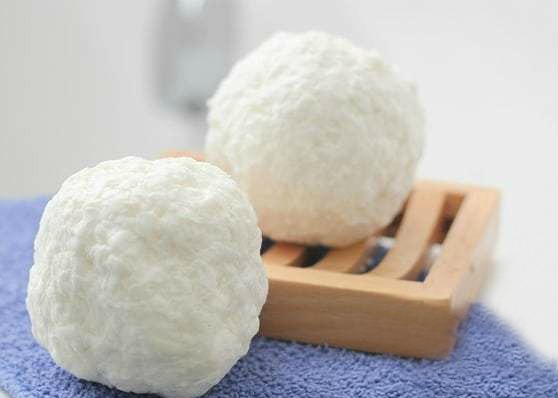 Ruby was so excited to show these to everyone when they got home from school! If you keep your soap by your sink for hand washing, they will last a long time. If you let the kids use these in the bathtub, they might last for a few baths. If you have a toddler like Ruby they will only last one bath because she wanted to get to the toy inside and broke the soap apart 😉
You might also like…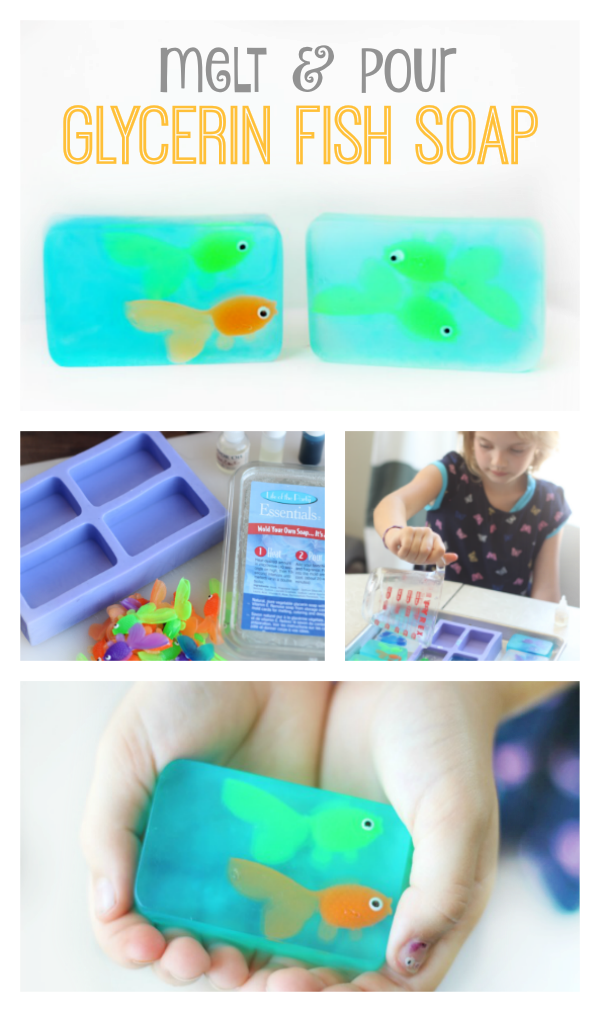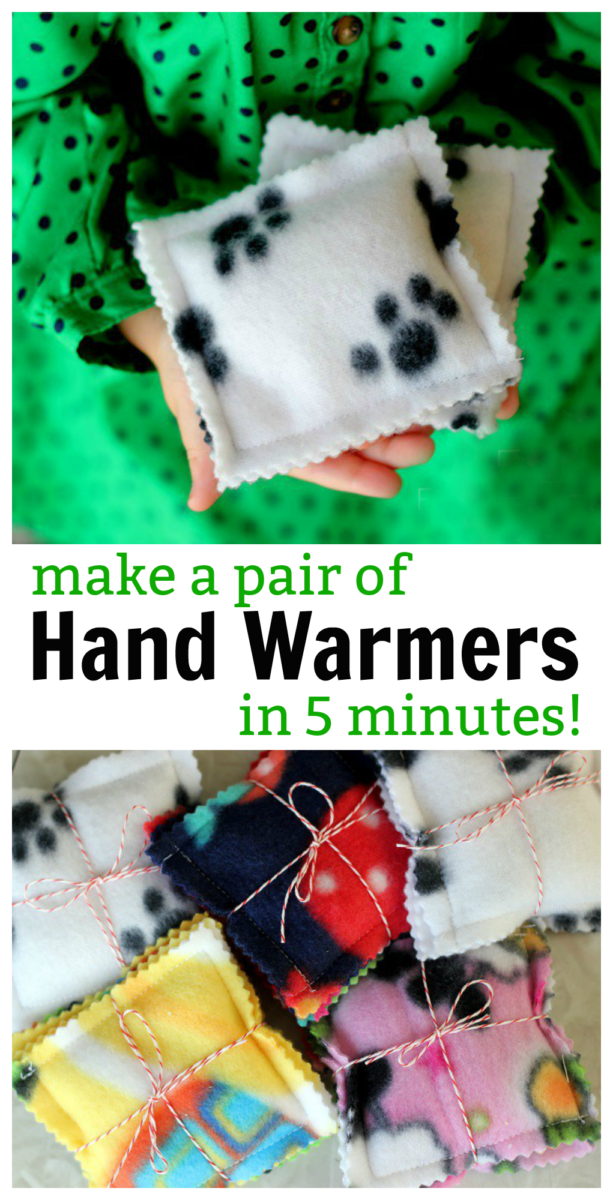 Homemade 5-minute Hand Warmers
Here is another fun DIY soap activity for kids!