So many cute Doc McStuffins Easter basket ideas for girls! Mini nail polish, stuffed lamb, coordinating fillers and more!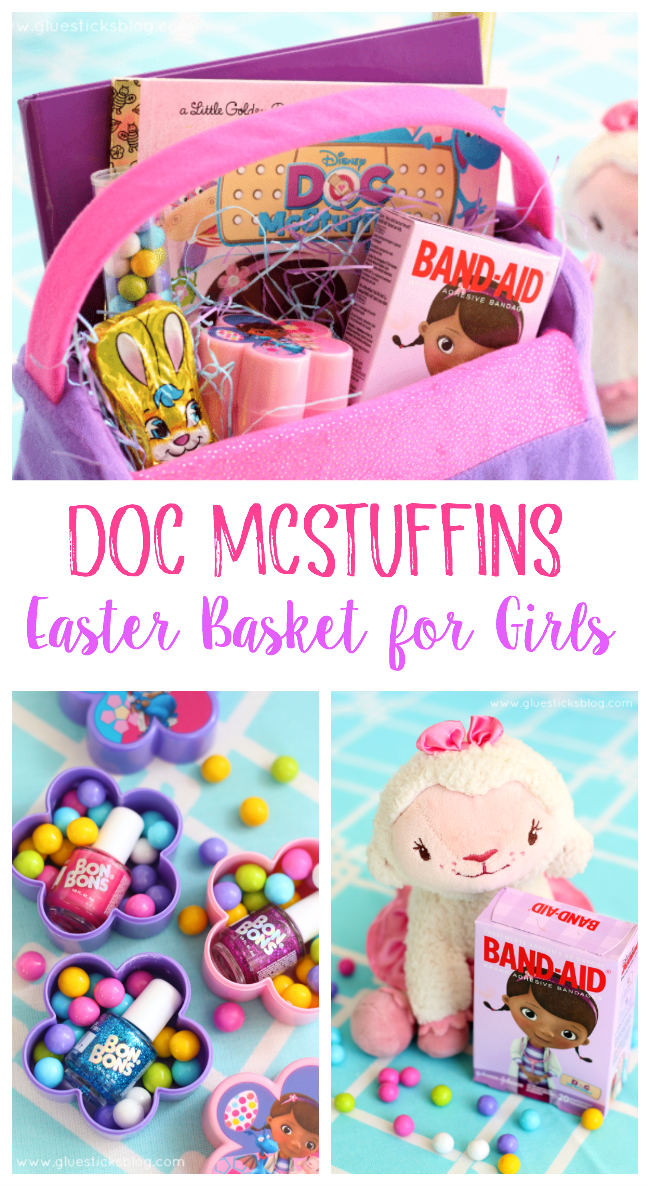 What Easter traditions do you have in your family? When my husband was a child he said he remembers the excitement of receiving a chocolate bunny in his Easter basket only to take a bite and realize it was hollow. Haha! So he insists that each of the kids receive a chocolate bunny, a SOLID chocolate bunny, in their basket. His family also decorate at least 5 dozen eggs. So we do that too.  My family didn't have many traditions growing up except to keep Easter baskets small and simple. We've blended our two childhoods to create lasting memories with our own children.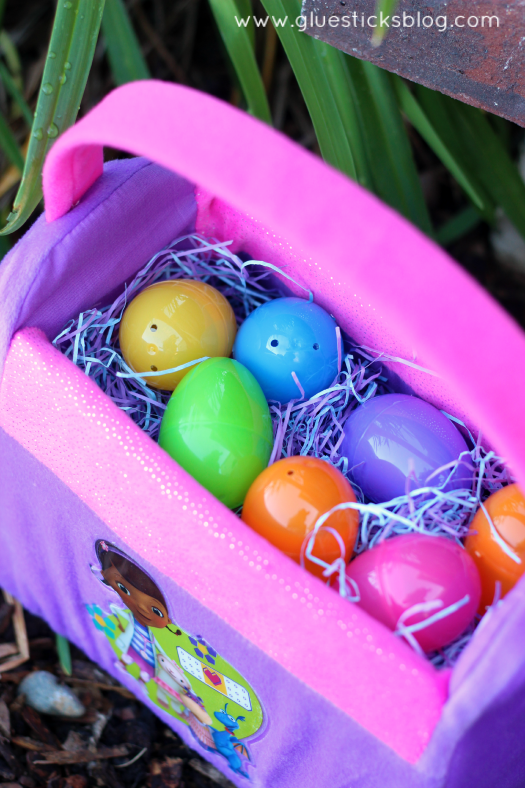 A tradition that we started was an annual Easter Egg Hunt Lunch. The first year we did this was when Aaron, our now 9-year-old, was in kindergarten. When his afternoon school bus arrived at our house he was greeted with a yard full of Easter eggs to collect.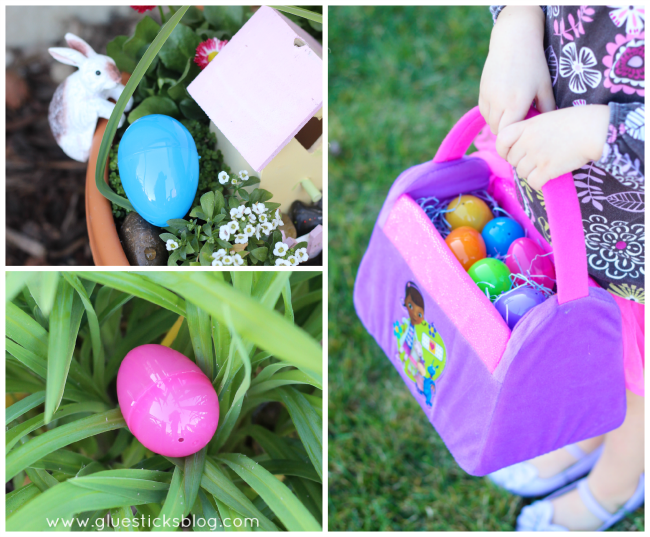 He and Kaylee had a great time finding the eggs and what surprised him the most was that his LUNCH was inside the eggs! Bite-sized pieces of peanut butter sandwich, apples, grapes, crackers, and fruit snacks.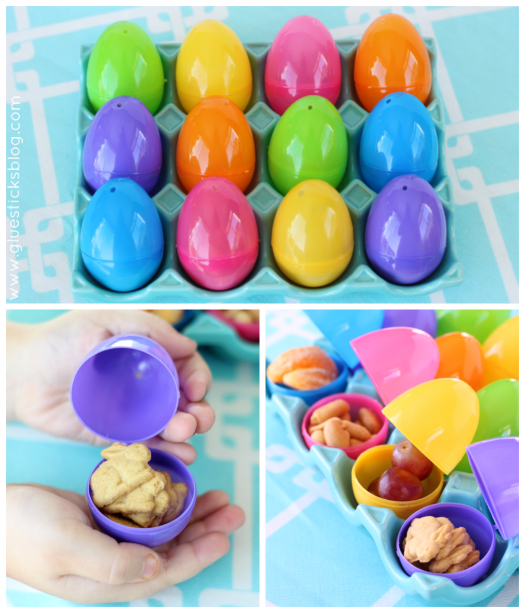 They had a great time eating their lunch together on the front porch and we have done an Easter Egg Lunch Hunt every year since! I even pack Easter Eggs full of lunch items in their school lunch boxes the day before Spring Break.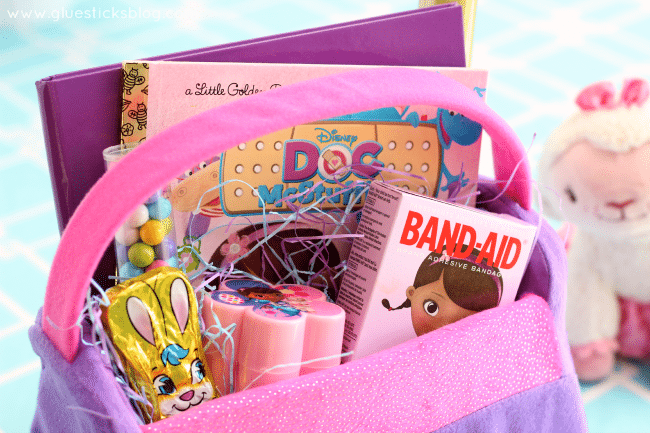 I've put together a collection of darling Easter basket ideas for girls. My girls love Disney Junior and Doc McStuffins and I couldn't pass up these goodies this year!
We generally use the same set of Easter baskets for the whole family, but this year Kaylee picked out a new one.
She spied this darling Doc McStuffins Easter Basket at Walmart and pointed out that it was not ONLY an Easter basket but a doctor's bag too. She's a smart cookie! It was a great price so I let her bring it home and I had fun finding all sorts of items to fill it up.
Doc McStuffins Easter Basket Ideas for Girls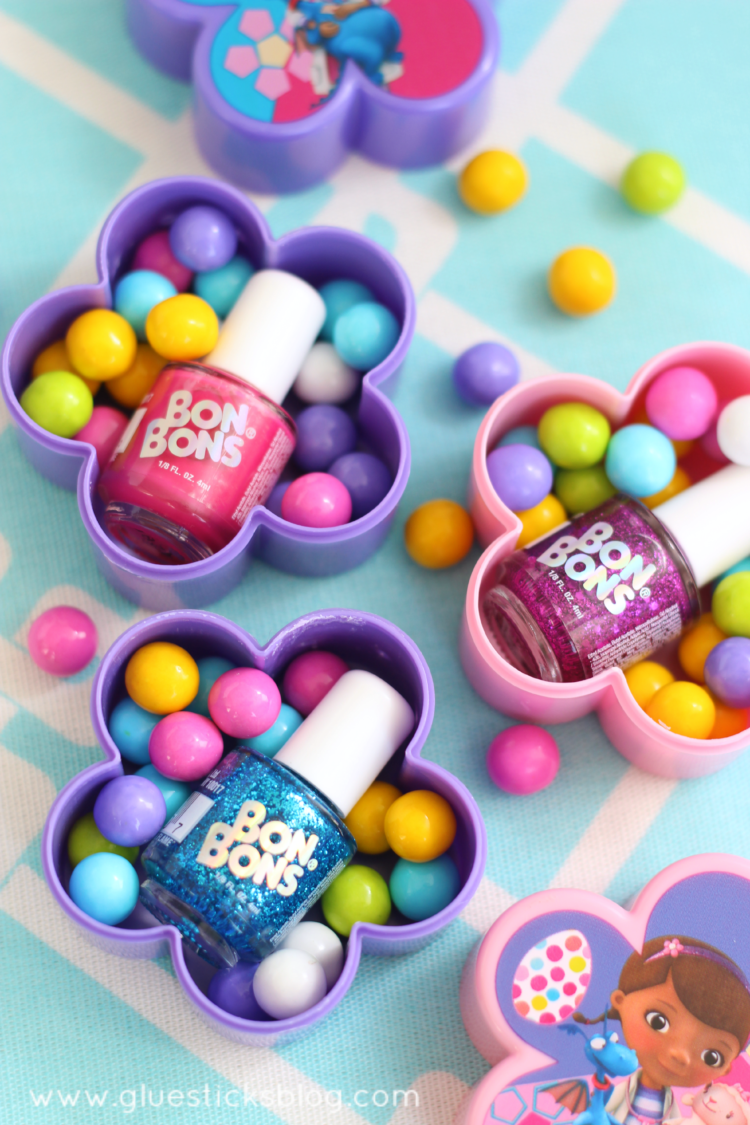 Idea #1: Mini Nail Polish in Treat Containers
My girls are totally into nail polish so these Doc McStuffins treat boxes were perfect to package them in. I found these in the Easter egg section. They would be fun to fill for an Easter egg hunt too.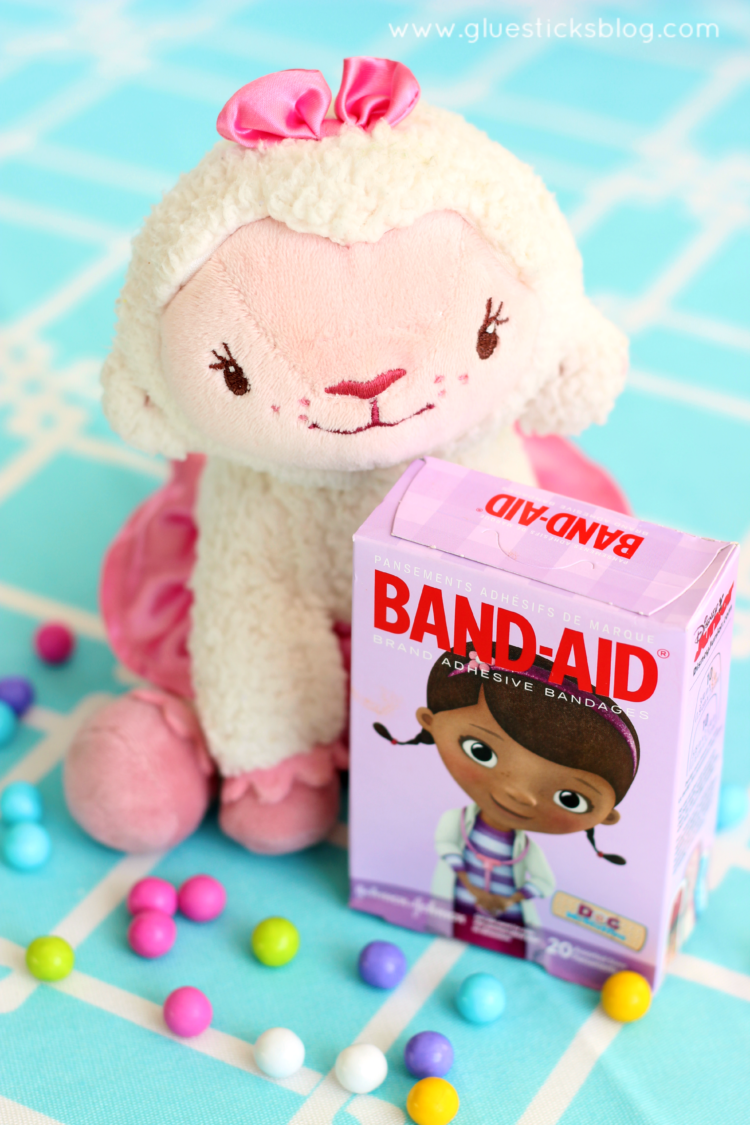 Idea #2: Stuffed Animal
Every doctor needs a first aid kit, band-aids especially. These will work great for any stuffed animal that needs some special care. Just remember to take those band-aids off before throwing the stuffed animal in the washer and dryer. We've learned this the hard way….the band-aids won't come off. Ever.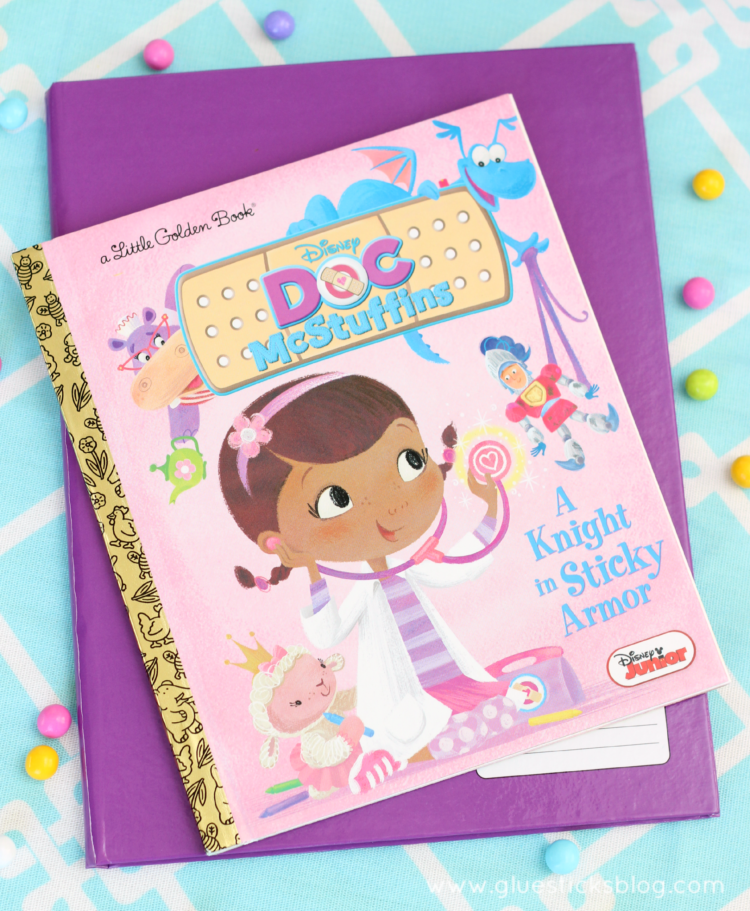 Idea #3: Storybook
A new bedtime book about a Knight in Sticky Armor was too cute to pass up!
Idea #4: Journal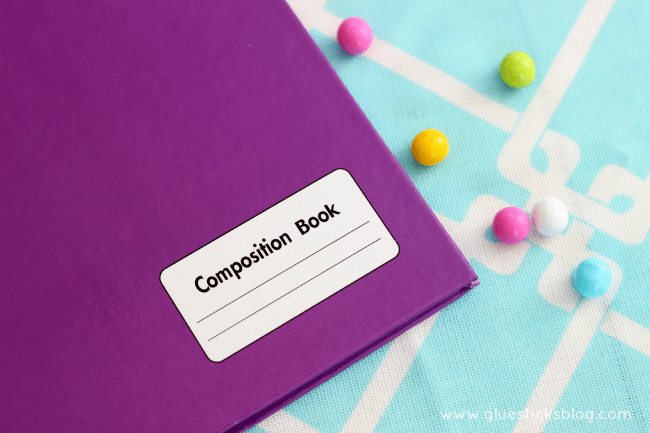 Did you know that Doc McStuffins has a "Big Book of Booboos?" Well, she does. And it's purple. Now Kaylee has one too so that she can make notes about her patients.
Idea #4: Candy Fillers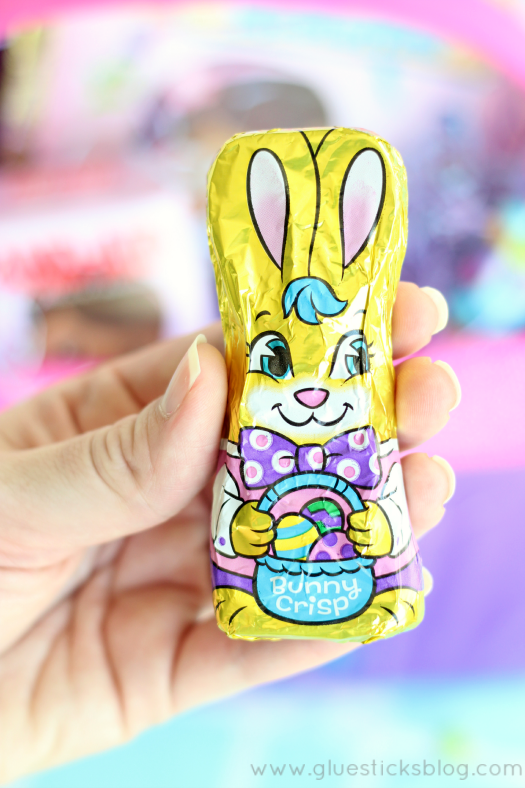 A Doc McStuffins bubble wand, some pastel chocolates, and of course the obligatory SOLID chocolate bunny, and the basket is complete.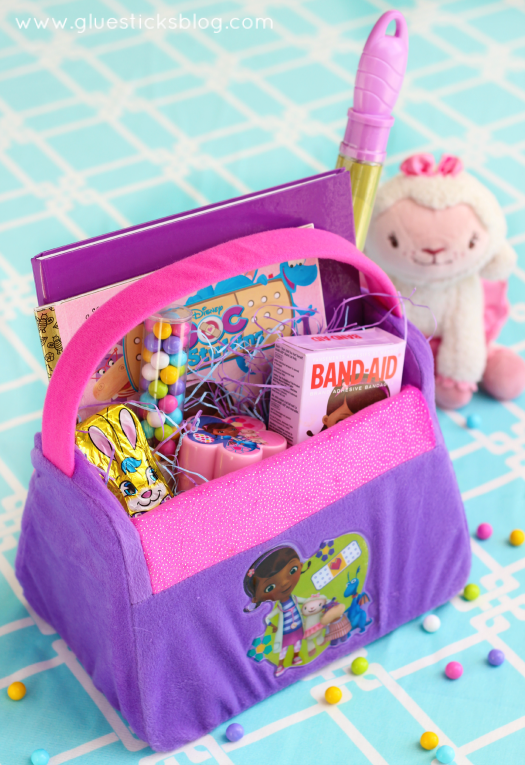 This little bag is so adorable and will work great for holding Kaylee's pretend doctor's kit after Easter. I hope she has fun letting that little imagination soar!
If you liked this Doc McStuffins Easter basket you might also like…
87 Thrifty and Fun Easter Basket Filler Ideas from Happy Money Saver
Easter Bunny Candy Treat Bags: An Easy Sewing Tutorial