Fairy gardens don't to be elaborate or expensive! Stop by your local dollar store and to see what you can find! We'll show you how easy it is to create a magical dollar store fairy garden for kids! And if you aren't able to get to a store, that's okay! Get creative and find little toys around the house to make a fairy garden. We used pots and soil that we already had on hand. You can too!
If you're looking for another fun fairy garden idea, check out our fairy garden kits! The perfect gift to bring to a birthday party. Everything to make a fairy garden, tucked inside a bucket. We also have a collection of seasonal fairy garden ideas. You can plant a fairy garden in winter, spring, summer or fall for magic all year long!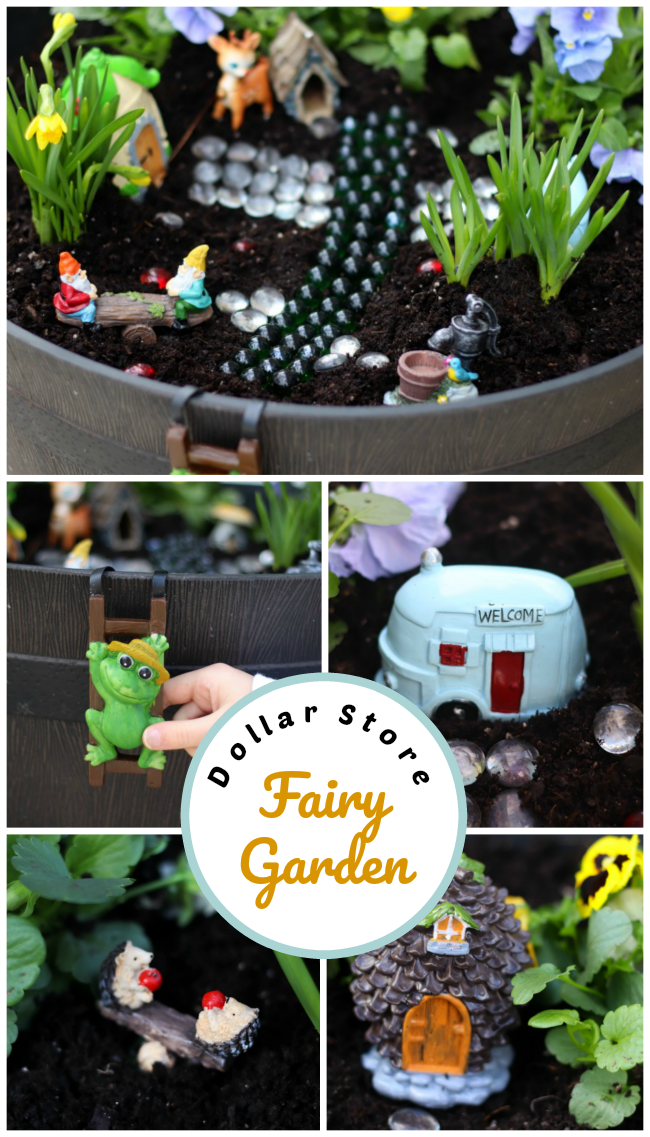 Watch our step by step video!
I stopped by the dollar store a few weeks ago to pick up some craft supplies for a youth group activity. My girls were with me and convinced me to let them pick out a few things to make a fairy garden. If you've been here for a minute you know how much we adore fairy gardens. It wasn't hard to get a "yes" out of me. I gave them each $5 to find their supplies. Our local dollar store is the Dollar Tree, but many discount stores sell the same kinds of items.
I kind of forgot about our fairy garden supplies until this week. The governor announced that all schools here in Virginia will be closed for the remainder of the school year. My kids were crushed. I thought this might be a good distraction from the thought of not seeing their favorite teachers and friends for a few months. We headed outside and enjoyed the fresh air and sun.
3 More Fairy Garden Ideas
Miniature Whimsical Flower Gardens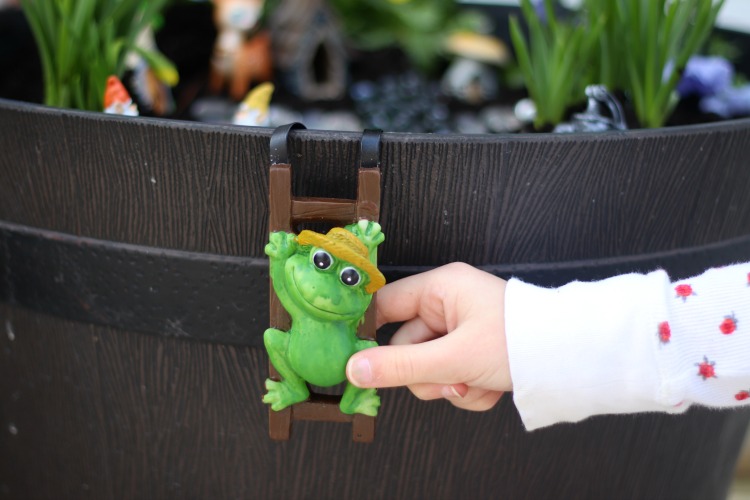 Dollar Store Fairy Garden Supplies
I couldn't believe the cuteness that they found! They each picked 4 characters, including a house, and a bag of marbles.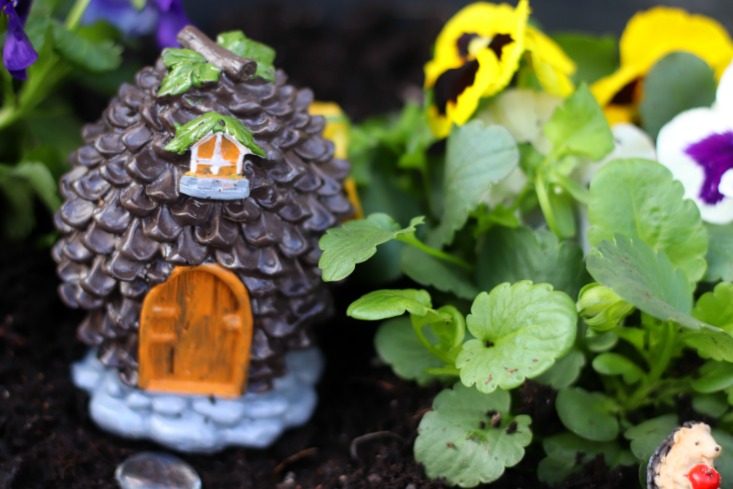 If you purchase this same house anywhere else it'll run at least $5. And that cute hanging frog in the photo above? Yep, $1.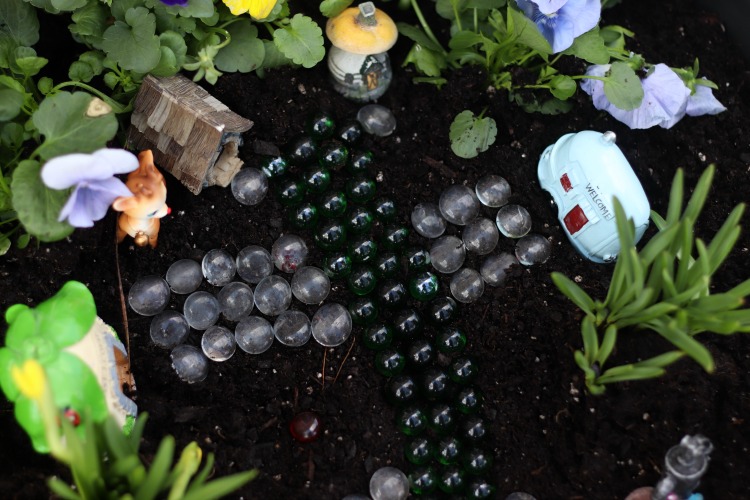 You can find a variety of items to make paths at the dollar store. We picked up different shapes of marbles, but they also sell small stones.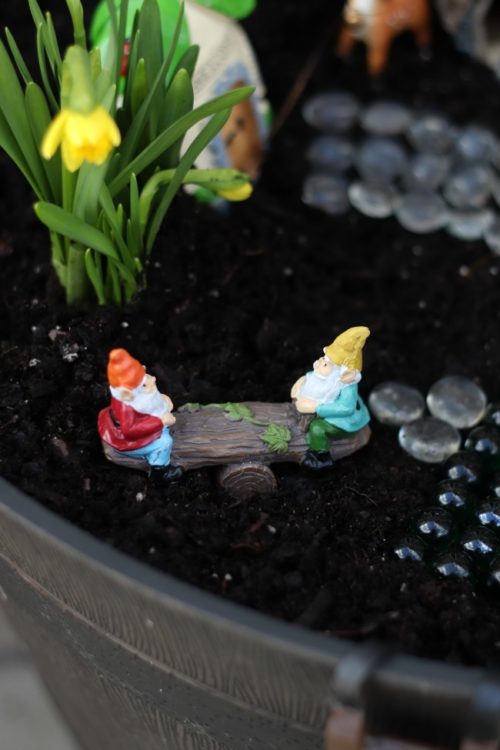 We try to use what we already have on hand when planting new fairy gardens. We used the girls' garden pots that they grew sunflowers in last summer as well as potting soil that we already had. The dollar store has buckets, small flower pots and a variety of other items that would work for planting a fairy garden. They even sell gardening gloves and small tools.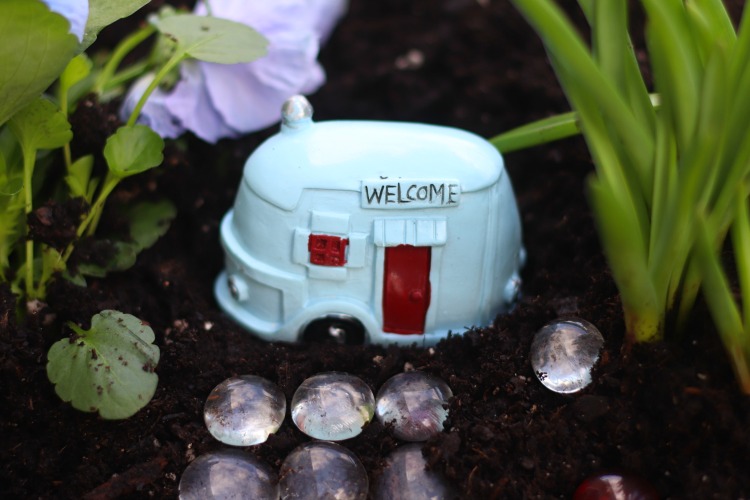 You can find seed packets at the dollar store for the fairy garden flowers, but we were too impatient and picked out a few pots of flowers and bulb flowers at our local garden supply store.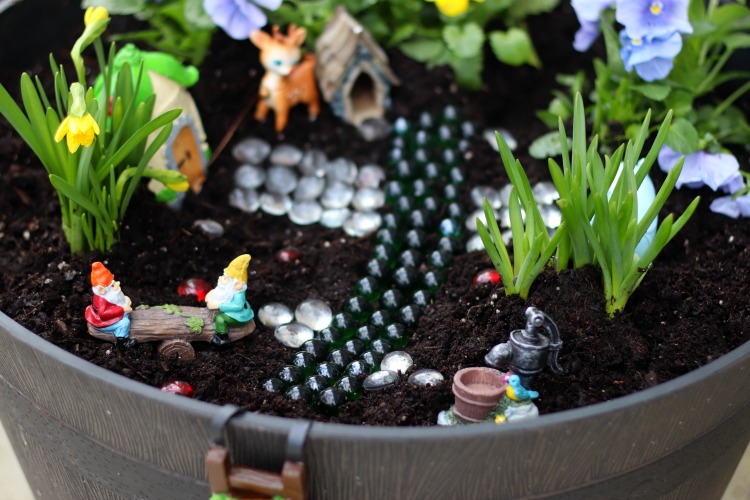 How to Plant a Fairy Garden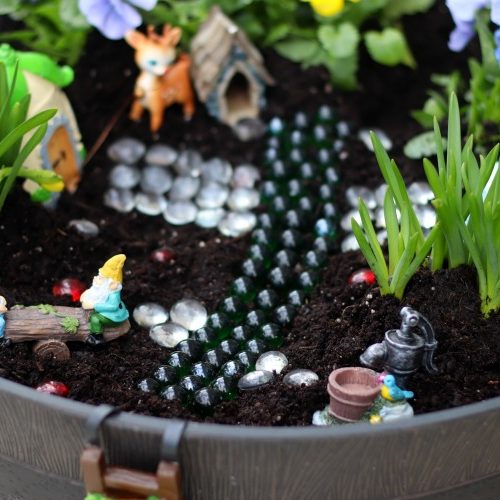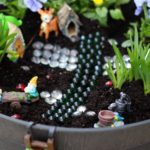 Print
Dollar Store Fairy Garden
Fairy gardens don't to be elaborate or expensive! Stop by your local dollar store and to see what you can find! We'll show you how easy it is to create a magical garden for kids!
Materials
garden pot

potting soil

flowers

fairy garden characters

marbles, small stones
Instructions
Fill pot with potting soil.

Place pots of flowers over soil, moving them around until you find an arrangement that you like.

Remove flowers from pots and place in flower pot.

Arrange fairy garden figurines.

Make paths using marbles or stones.

Give your fairy garden a good watering.
How to Repurpose a Fairy Garden
Fairy gardens won't last forever. When the season is up, replant any annuals in the ground for next year! Some of the flowers that we used this time are bulbs so we will add them to the front yard flower garden when they are done flowering in our fairy gardens.
Welcome! I'm Brandy, mother to 5 darling kiddos and a cute black lab named Toby. My husband is in the Coast Guard so we've lived all over the place, turning each house into a home. I love baking, sewing, making cute things with my kids, and sharing what I've learned with all of you!