This Shop has been compensated by Collective Bias, Inc. and its advertiser. All opinions are mine alone.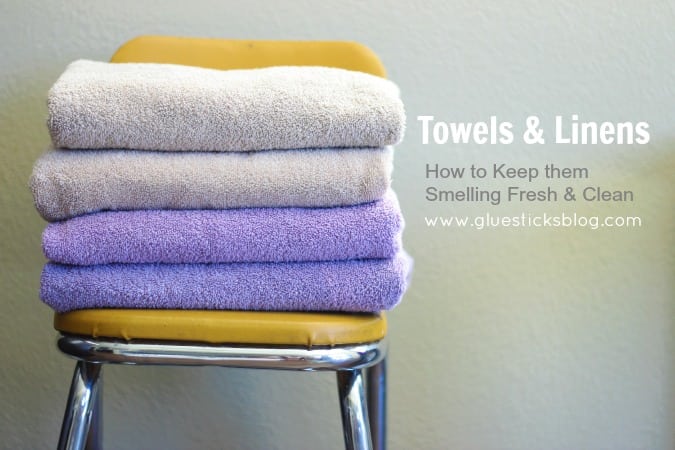 Nothing is worse than putting your freshly washed face into a musty towel. Nothing. I feel like I need to take another shower to get that smell off of my skin! The same goes with clothing and bed linens. You go through the process of washing, drying, folding, and putting away your laundry…only to toss the towel back into the wash because it stinks. Large loads of laundry take forever to dry, so over an hour of running the dryer only to have stinky towels can be frustrating. The biggest culprits seem to be towels, denim, and flannel pajamas. Those fabrics seem to retain any musty smell that resulted from not being dry enough. Today I am going to share some things I've learned about using fabric softener, vinegar, reduced drying times, and how to store linens to help keep them smelling fresh.
Don't let wet clothing sit in the washing machine. Goodness gracious, if I had a quarter for every time I forgot about a load of laundry in the washer…over night, or for a day.
Keep the washing machine clean. This is something I didn't do for years. I had no idea mildew could get trapped in my washer and in turn, my clothes wouldn't smell as fresh as they could. Set your washing machine to warm/hot water and select "extra rinse" (if you have an HE) machine.  Add 1 c. vinegar to the bleach compartment and run an empty load. When cycle has finished, wipe down the rubber gasket area with a cloth to remove moisture any any mildew.
Hang towels after every use. Even if you don't plan on using the towel again, don't toss it into a hamper. The towel won't dry and mildew will begin. Hang to dry, the add to your soiled towels hamper/basket.
Don't pack your linen closet. My grandma's sheets and towels always smelled fresh. Always. Even if they and been sitting in her closet for years. Her linen closet was double sided. One side opened to the bathroom and the other side opened to the hallway. There was a flow of air in her closet and she didn't over-fill it. If you have a small closet (like me) try tucking in fabric softener sheets between every 3 or so towels and between sheet sets. This will help keep things smelling fresh even if you don't have a lot of air flow. Stacking too many towels or sets of sheets on top of each other limits airflow and invites a musty smell.
Fabric Softener . If you have a batch of towels or linens that need to be washed again due to a musty smell, add 1 c. vinegar to your load. Also be sure to use a good fabric softener.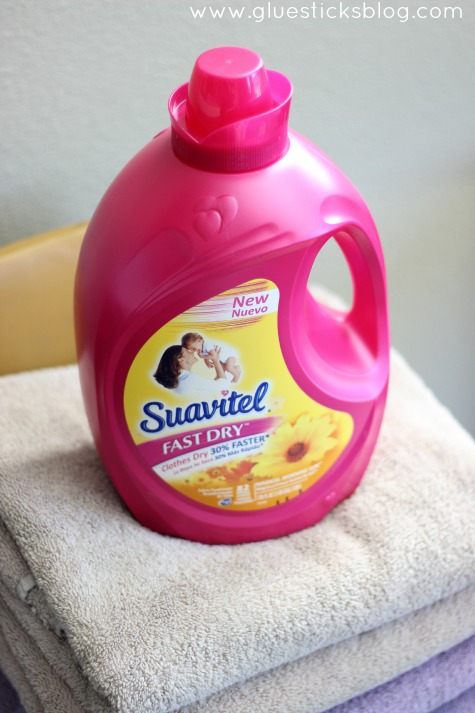 I recently discovered Suavitel Fast Dry Fabric Softener and I love it because it improves drying time by 30%! This comes in very handy for moms like me who forget to move bed sheets into the dryer until right before bedtime! My kids have camped on the floor in the past more times than I'd care to admit because of this. With Suavitel I can throw them in the dryer (even at 7:00 pm) and they are  ready and on the beds before 8pm. And my towels and linens smell amazingly fresh straight out of the closet. Big loads of laundry won't take forever to dry anymore. Jeans, towels, and bedding! I love saving time and money.
I purchase mine in the laundry aisle at Walmart. When I went last week there was even a $1 coupon offered in-store! 92 loads for $6, can't beat that.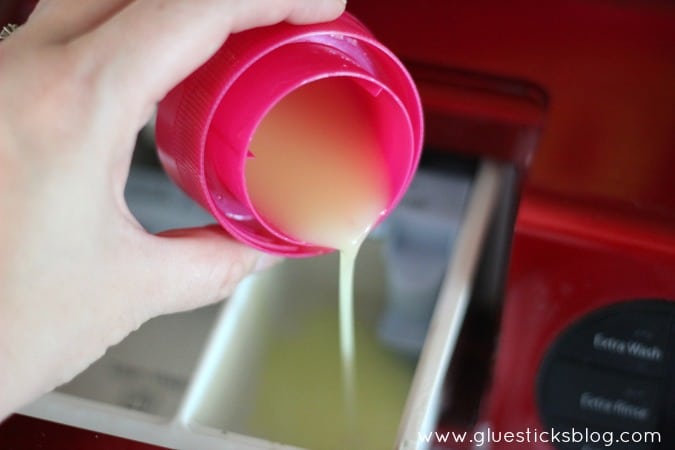 It works like any other fabric softener, just add it to your cycle!
What is your favorite fabric softener or laundry product? What other tips for keeping clothing fresh do you have?
#FastDrySaveTime with Suavitel! #CollectiveBias