Laundry hack
for organized dresser drawers! File your kid's laundry into their drawers instead of stacking it. No mess on the floor when they grab clothes!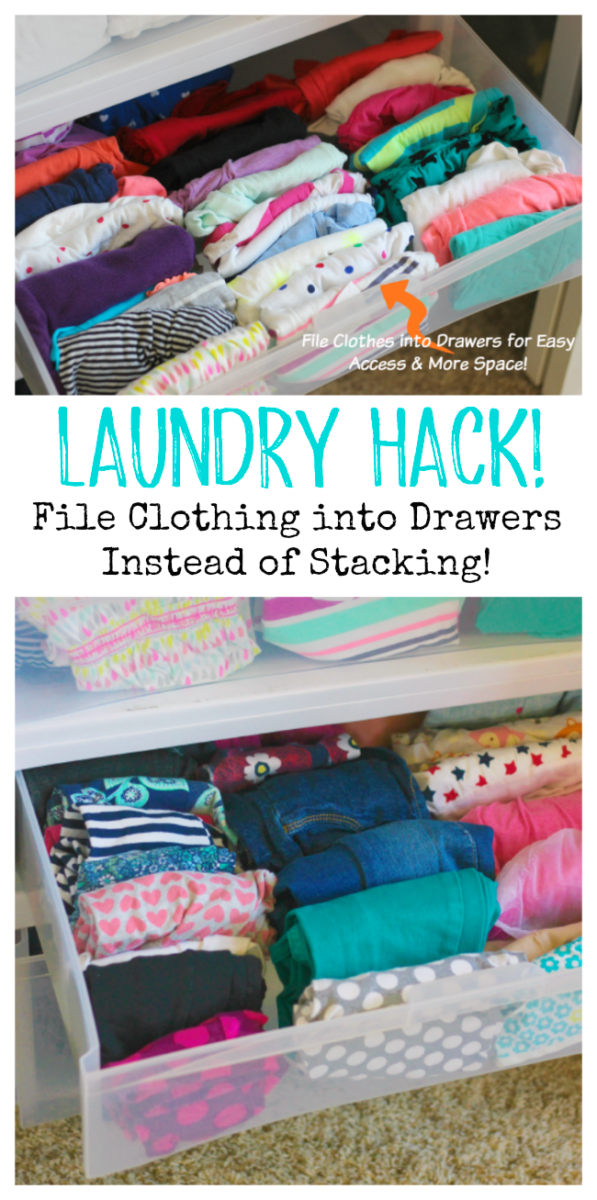 It's a never ending struggle to keep up with the hampers, but that's just the way it is so there's no use complaining about it. HOWEVER, there is one thing that I will complain about. One thing that drives me INSANE. How many times have you gone to empty the hamper only to find CLEAN clothes in it? Clothes that the kids were too lazy to put away or ended up on the floor so they just assumed they were dirty tossed them in the hamper.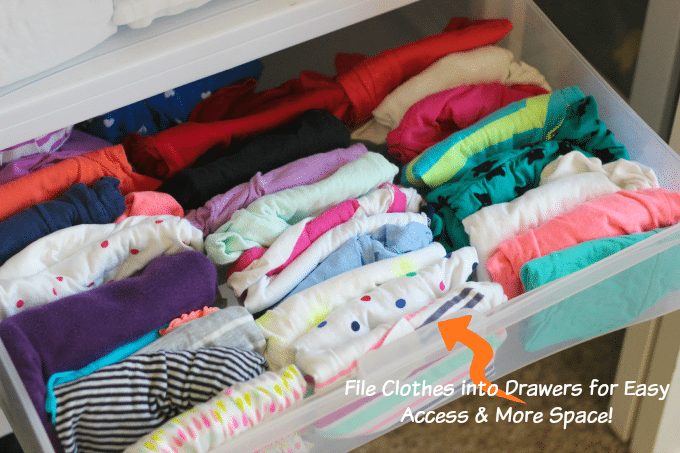 #1 Laundry Hack for Moms: File Laundry Instead of Stacking it Into Drawers
This used to happen all the time in our house! Then I realized that a lot of the clothes ended up on the floor because my kids were looking for a specific shirt and pulled out the others to find it. That's when I started filing their clothes into their drawers instead of stacking and I have continued to file ever since. A friend shared this tip with me years ago and we've been putting our laundry away like this ever since. When clothing is arranged vertically you can see everything in the drawer without moving the other items to get to it. Everything is in view, everything is easily accessible.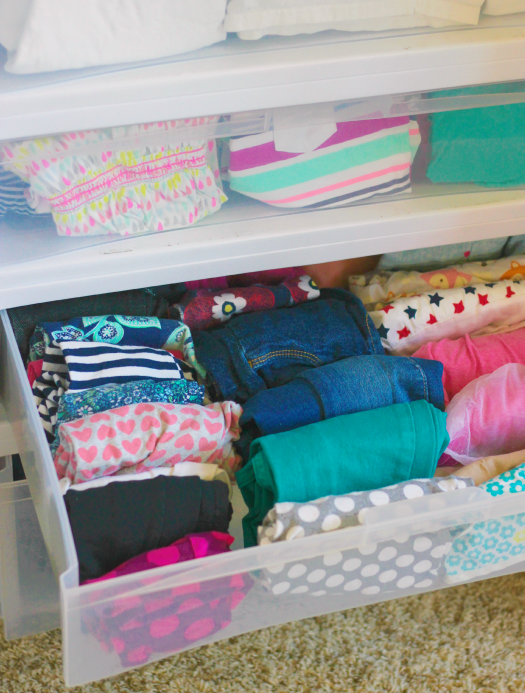 It is also really easy to put clothes away like this too. I noticed a huge difference in how much space was available in the drawers by vertically filing everything and also noticed a dramatic difference in how many clothes ended up on the floor.
What do you do to organize your kids' clothes or ease the burden of doing laundry? Comment below with your favorite laundry hack!
You might also like…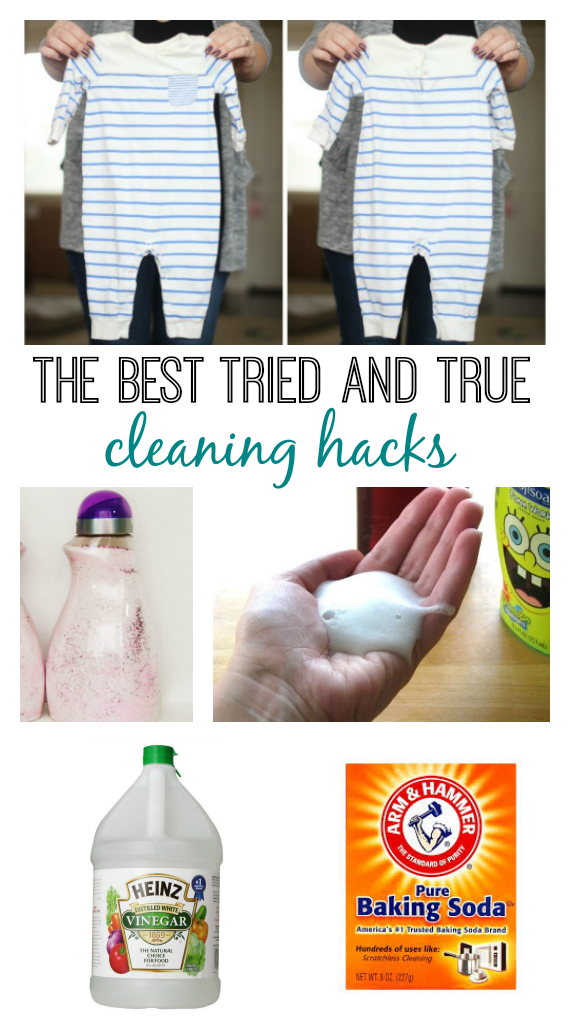 Favorite Tried and True Cleaning Hacks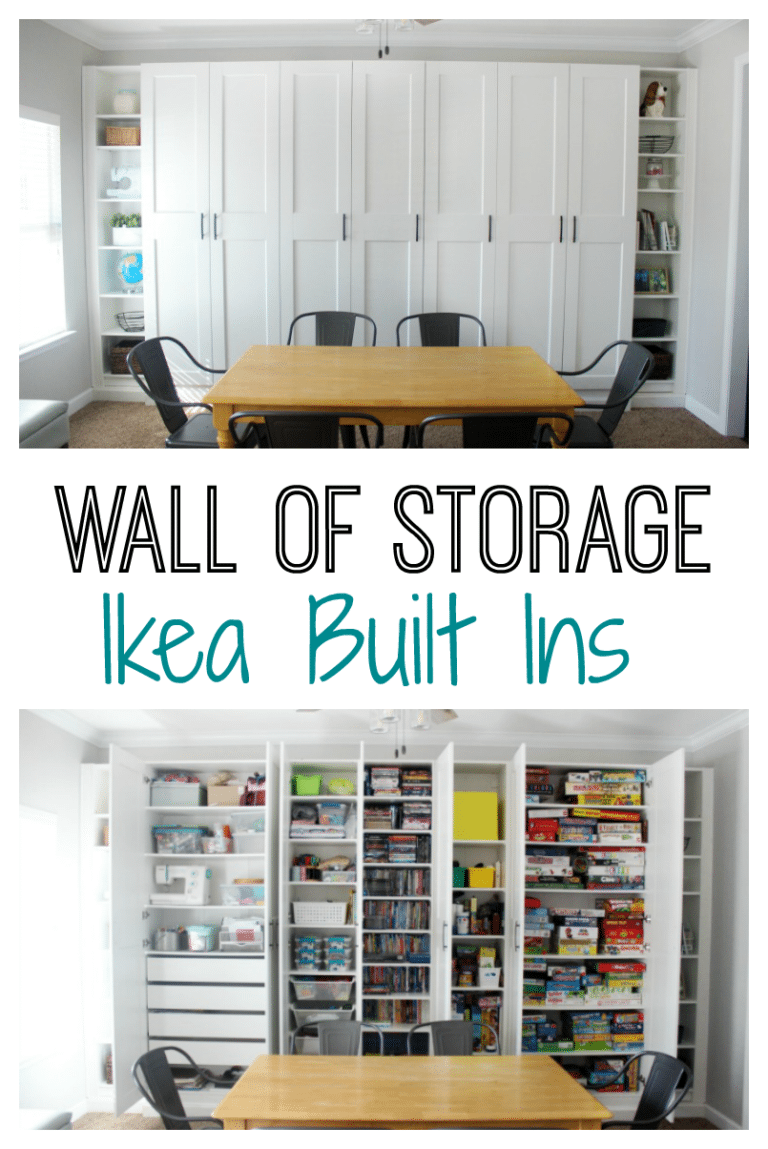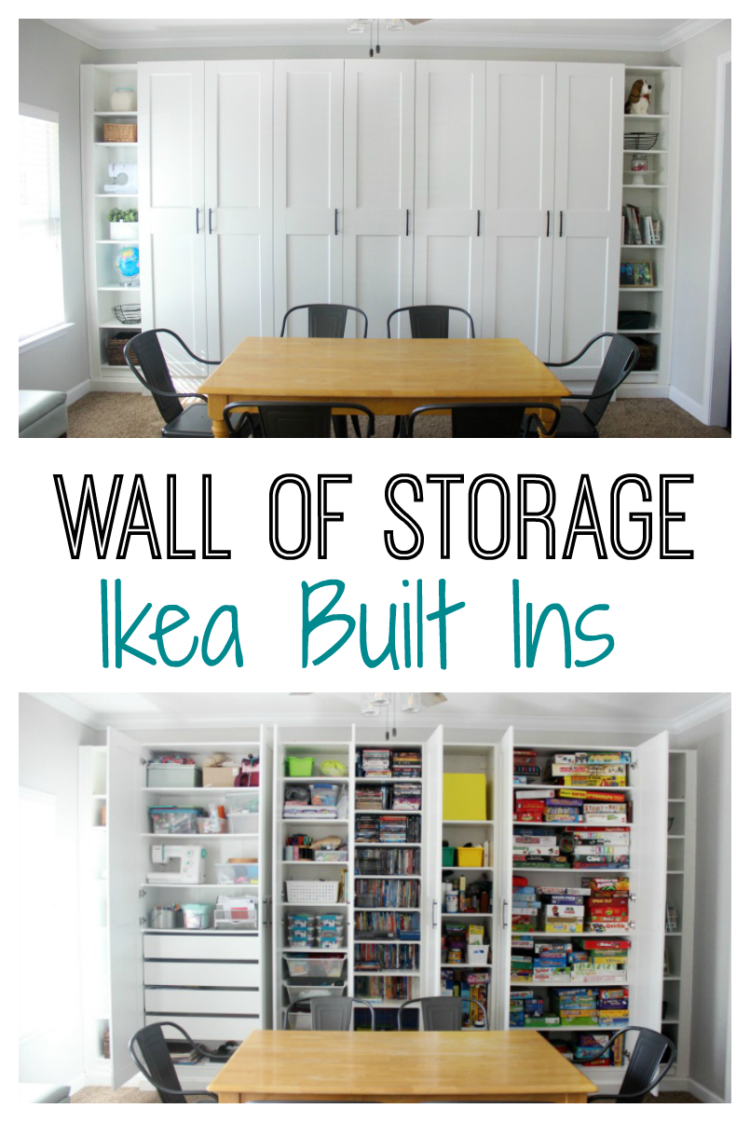 IKEA Built In Hack: a Wall of Organization