This simple double sided flannel receiving blanket tutorial comes together quickly and makes a great baby gift, paired with a pair of homemade baby shoes!
Every little baby needs a blanket made just for them and a little pair of fabric shoes.
These shoes are so easy to make.
You can even match them to the blanket for the perfect baby gift!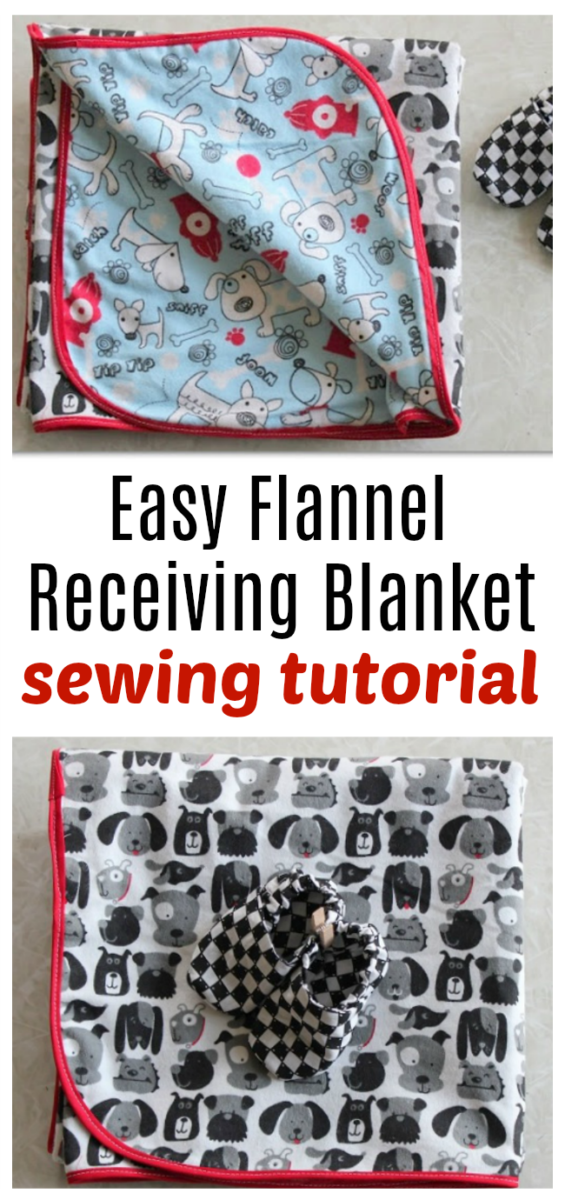 My friend  recently gave birth to her sixth child. I figured that after 5 kids it would be nice to have something new for baby. And so I made him a soft flannel blanket. Just the right size for laying on the floor to play on, or gently folded up across him in his car seat.
3 More Baby Gifts To Make
Fabric Diaper Clutch Sewing Tutorial
Diaper Changing and Play Mat Tutorial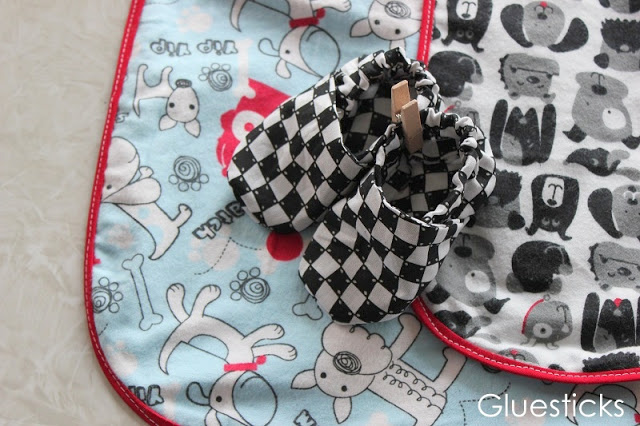 This type of blanket is extremely easy to make. In fact, another friend saw it and asked me to show her how to make one for her baby boy. We had a great time visiting and sewing and it was her first sewing project!
Flannel Baby Receiving Blanket Tutorial
Supplies
2 yards of fabric (one for each side of the blanket)
2 packages of double fold bias tape
scissors
pins
sewing machine
thread
Instructions
Lay your fabrics on top of each other (right sides facing out) and then fold in half lengthwise, and then width wise. It should now look somewhat like a square. Using a bowl or round edge, trace the bottom right corner (opposite from the fold) along the edge to round the corners of the blanket. Cut.
When you open your fabric you should have 4 nice rounded corners.
Now all you need to do is finish the edging which requires sewing on your bias tape. The best tutorial that I have seen online is on Made. There is no reason for me to create another one for you so I will just link to Dana's.
Once your bias tape is sewn in place your blanket is finished! It is so fun to see baby Uriah snuggled in his blanket at church. Such a rewarding feeling!