Make a Kellogg's® Wild Berry Froot Loops® necklace for a fun on-the-go snack to the park or the beach! A plastic yarn needle makes it even easier to string the cereal onto the yarn. This post has been sponsored by Kellogg's. All thoughts and opinions are my own.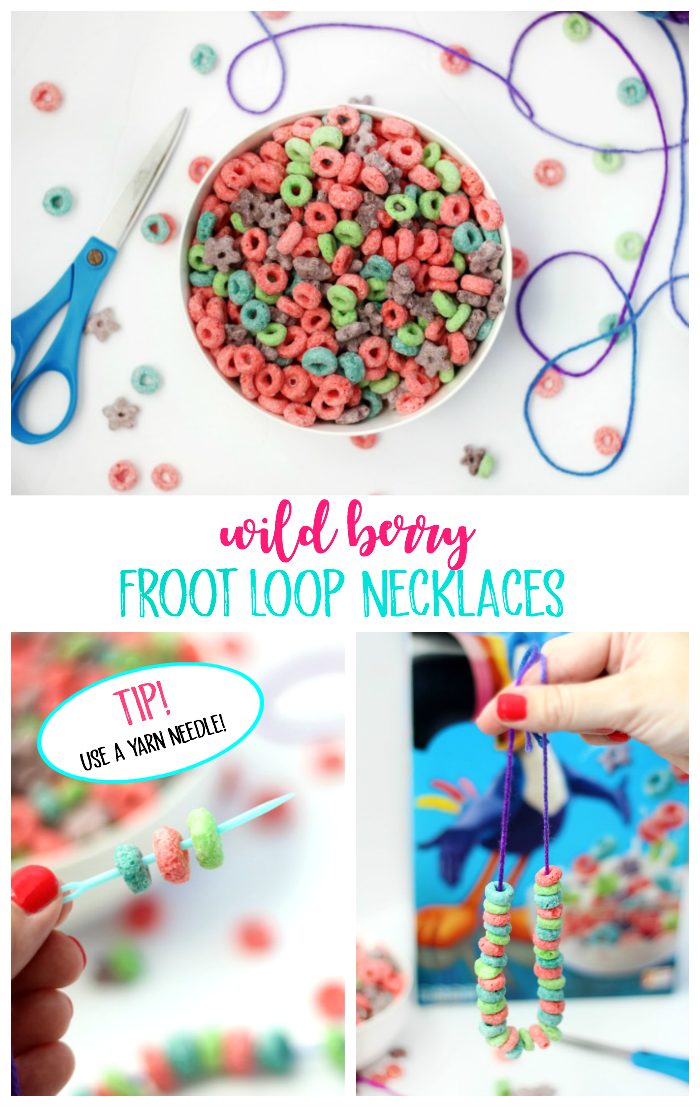 Don't mind me. I'm just over here channeling my inner 6-year-old self. Did you remember wearing a Froot Loop necklace around your neck when you were a kid and thinking that it was the best thing ever? I do. I came right back to them after having kids of my own as a fun go-to birthday party activity. I think I even have a picture of little Dallin on my lap making them with friends for one of his birthdays.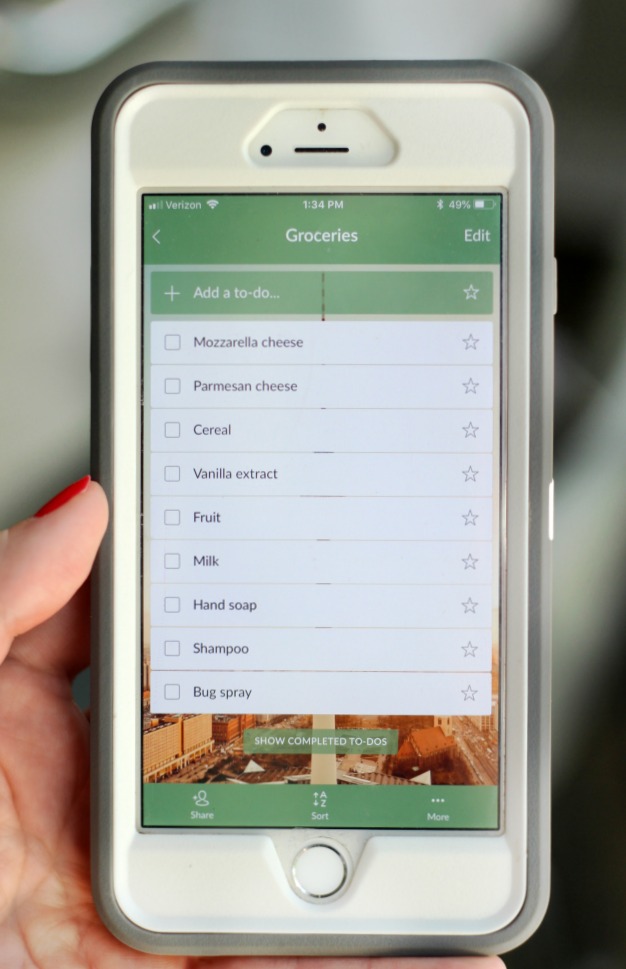 When I go grocery shopping, I am pretty specific about many of the items on my list. Other items, however, I'll leave open to possibilities. Cereal is one of those items because I usually go grocery shopping with one or two of my kids. And we all know how exciting the cereal aisle can be.  I usually pick up two boxes of our family favorites and then let them choose a new variety to try. This can be quite the decision making process. Especially if they find a box with their favorite character on the front or a toy inside– am I right?
Walmart's cereal aisle is always well stocked and the bright and colorful box of New Kellogg's® Wild Berry Froot Loops® Cereal caught my eye while we were shopping. Into our cart it went and my girls were very excited to try it! The mix of colors is so fun and the purple stars are a fun addition to the classic fruity loops.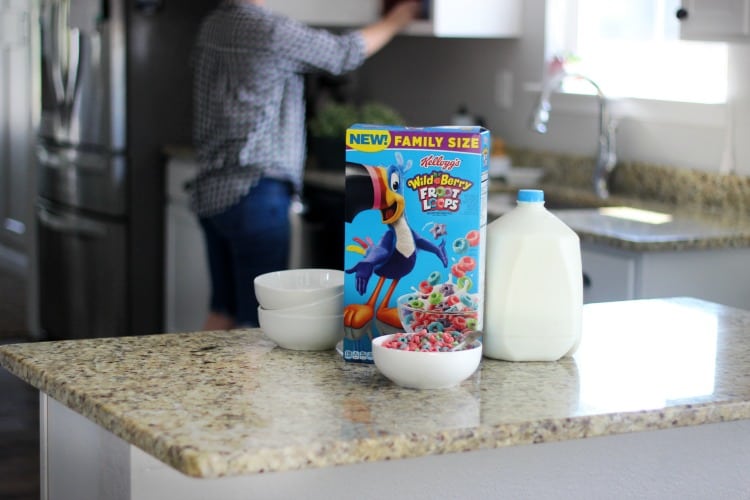 Our favorite breakfast food is cold cereal. Heck, I like it for lunch or for an after-dinner snack too. I'll usually add a variety of fresh fruit or a smoothie for us to enjoy while eating it, but with busy mornings and 4 kids in school during the school year, our pantry is always stocked!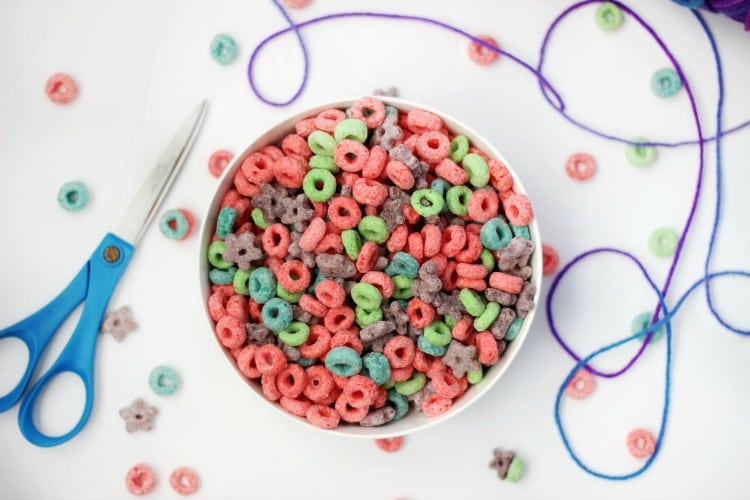 Wild Berry Froot Loops® are the perfect cereal to string for an on-the-go snack, so I sat down with the kids to create a stack. Wouldn't you know, as soon as I finished my 12 year old walked by and said, "Hey, can I have one of those?" Of course I gave him one and he proceeded to put it around his neck and sample the cereal. Hilarious! You are NEVER too old to enjoy the simple things.
Wild Berry Froot Loops® Necklace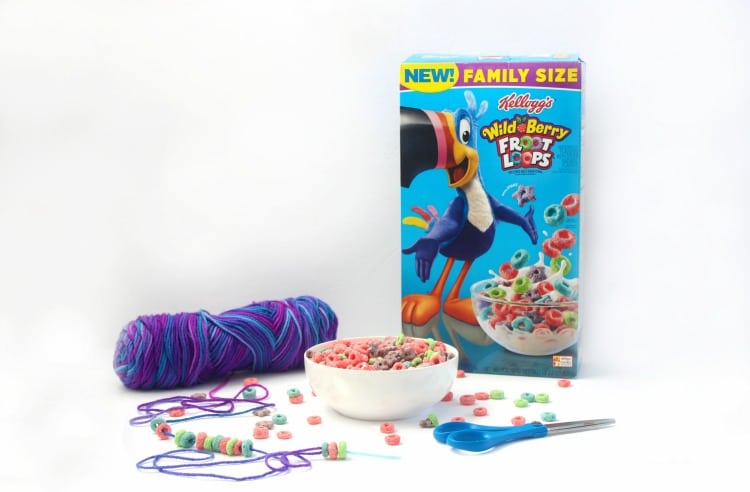 The Wild Berry Froot Loops® are packed with fruity flavor. They are delicious! The hole in the stars is a bit smaller so we didn't end up using those ones on our necklaces, but they are equally as delicious.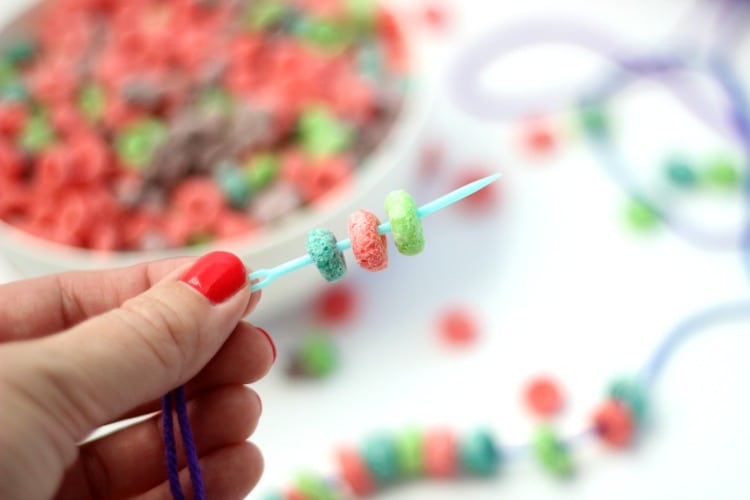 Usually I'll roll one end of a long piece of yarn with tape and then string the cereal onto the yarn, but I found a yarn needle in my sewing kit and it really makes the process so much quicker. You can string 3-6 pieces of cereal at a time!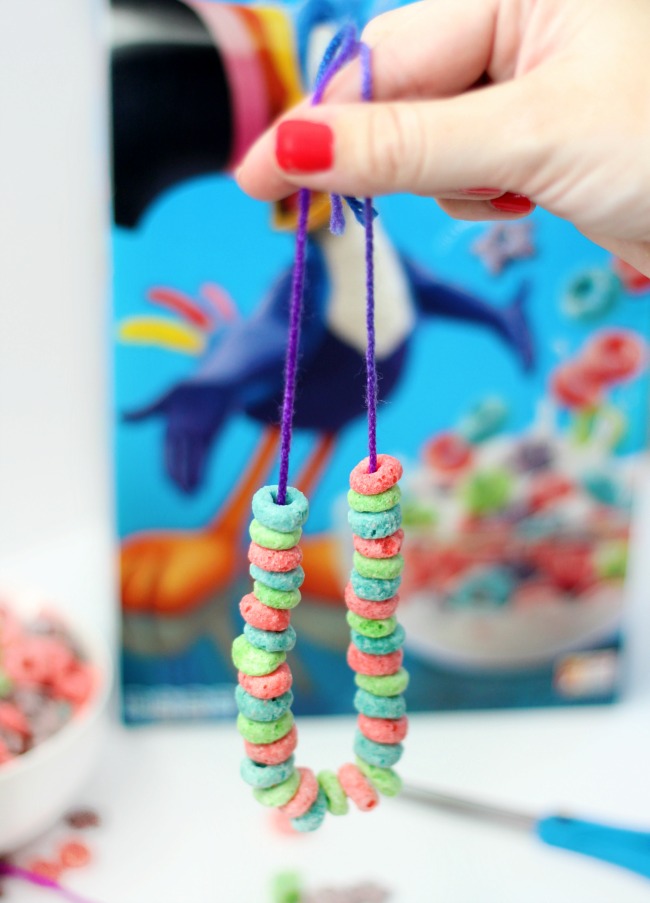 Ta-da! This isn't rocket science, and I'm sure many are shaking their heads, "She made a tutorial for this?" But hey, maybe you forgot how much fun a Froot Loop necklace can be. Just ask my 12 year old, they are awesome.
You might also like…