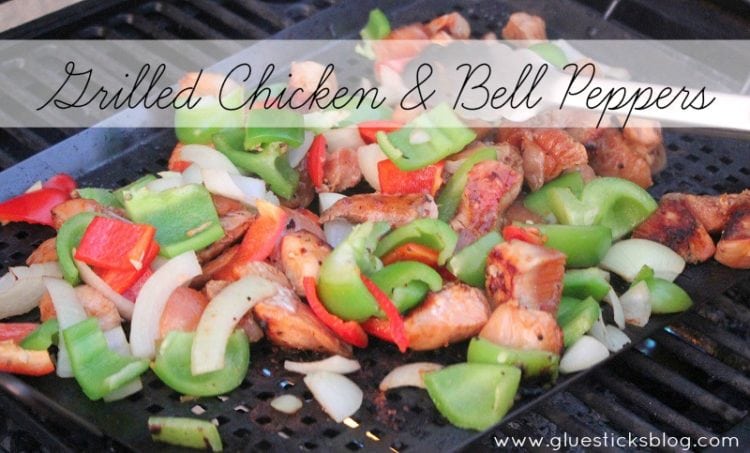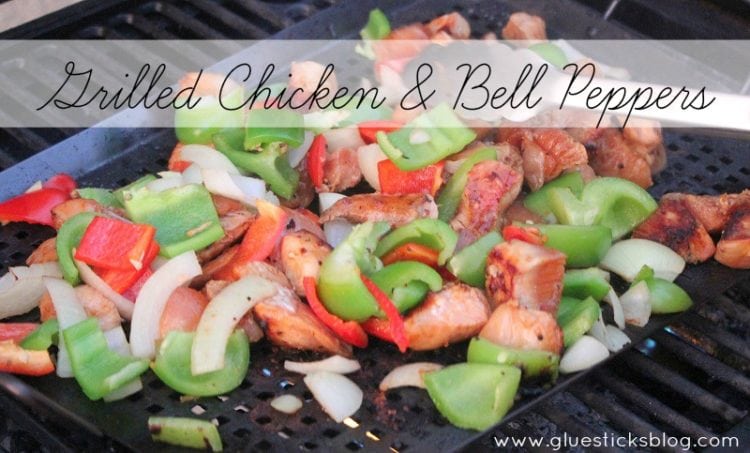 My absolute favorite way to enjoy belle peppers is on the grill. They are absolutely delicious! Here is one of our family's staple meals. Healthy, full of flavor and fresh taste, and easy to prepare! Serve it along side potatoes or inside of a warm torilla with some avocado. You can even serve it over steamed rice.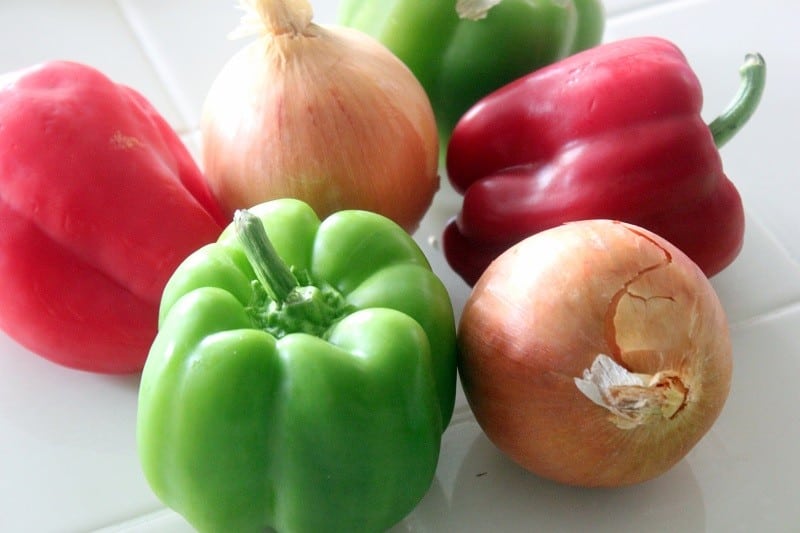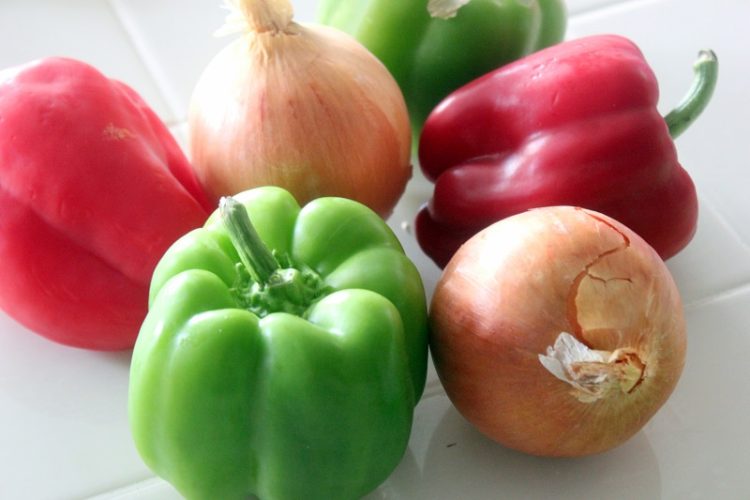 For this recipe you will need bell peppers in whatever variety you like best. You will also need onions, 1 1/2 c. soy sauce, 3 chicken breasts and McCormick Smokey Mesquite seasoning (optional, but we think it adds great flavor to the chicken)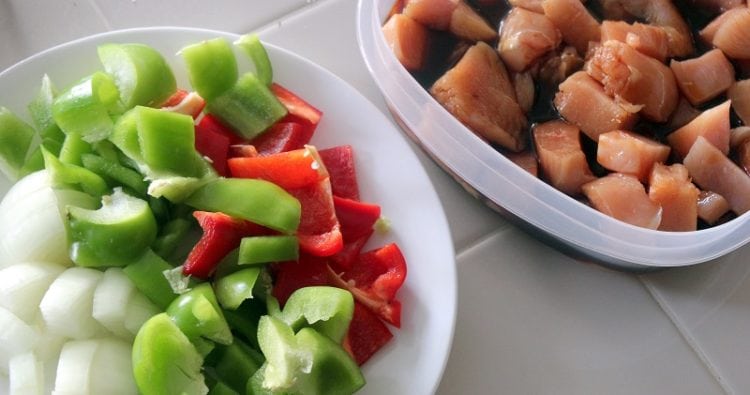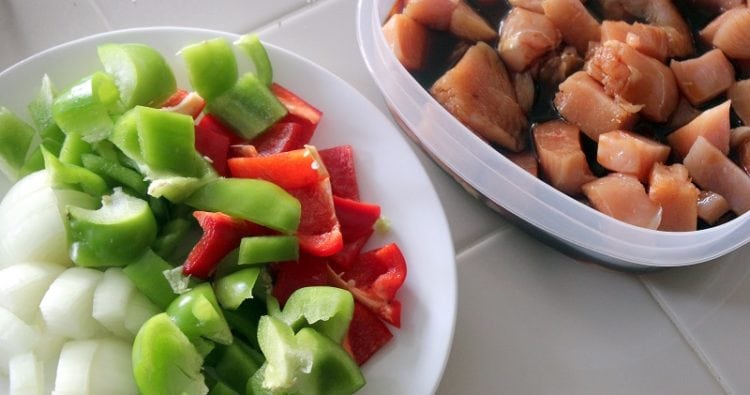 Chop you peppers and onions into small cubes. Cube your chicken and marinate in soy sauce for 20 minutes.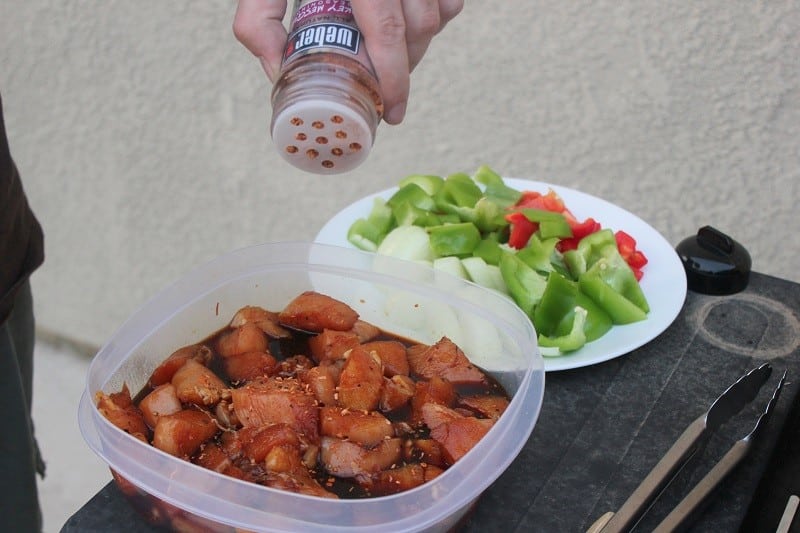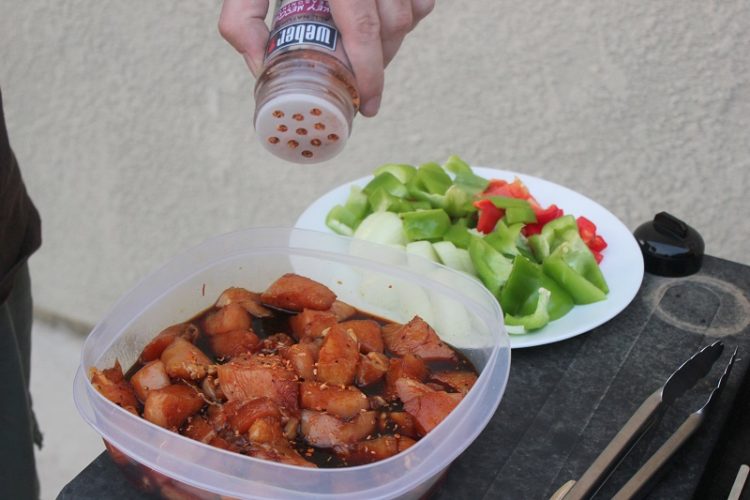 Right before grilling add whatever spice you like on your chicken.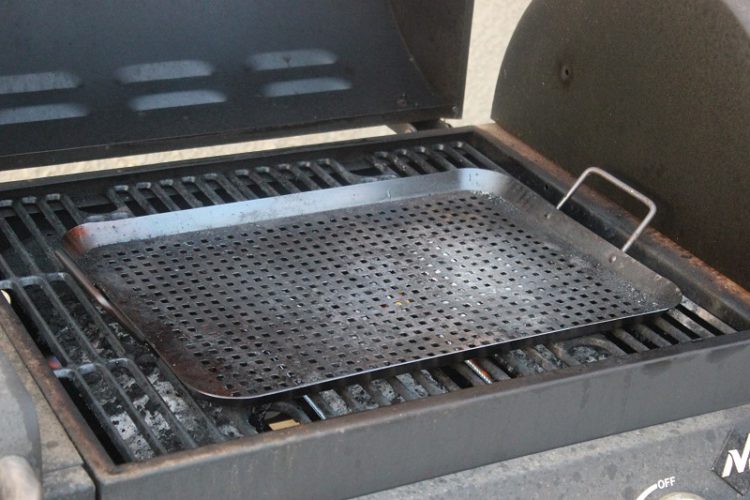 If you don't own a grill pan, you should! They are great for grilling veggies perfectly. Heat your grill pan on the grill for 5 minutes or so before adding your peppers and chicken.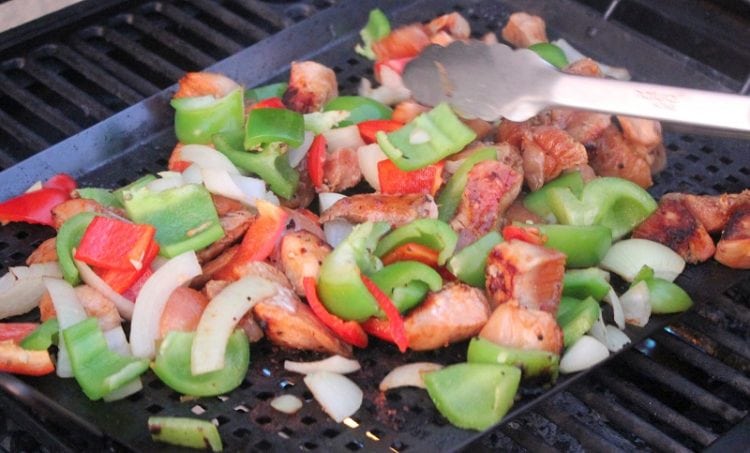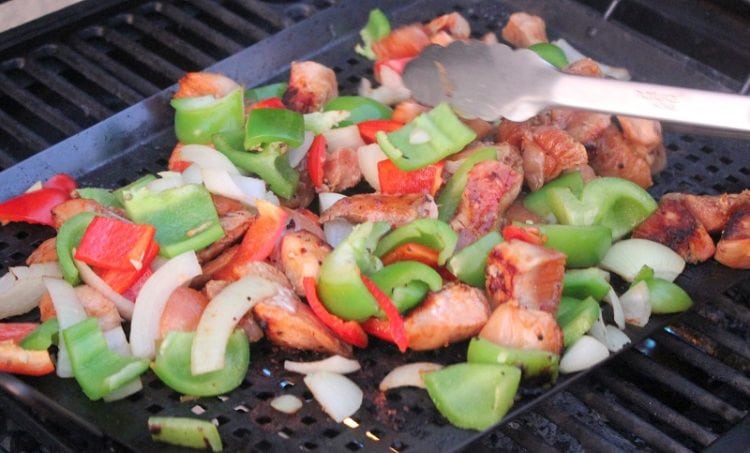 Place ingredients on grill pan and distribute into a nice even layer. Close the lid and let sit for at least 5 minutes before rotating. You want a nice good seer to allow juices to distribute before turning or messing with it.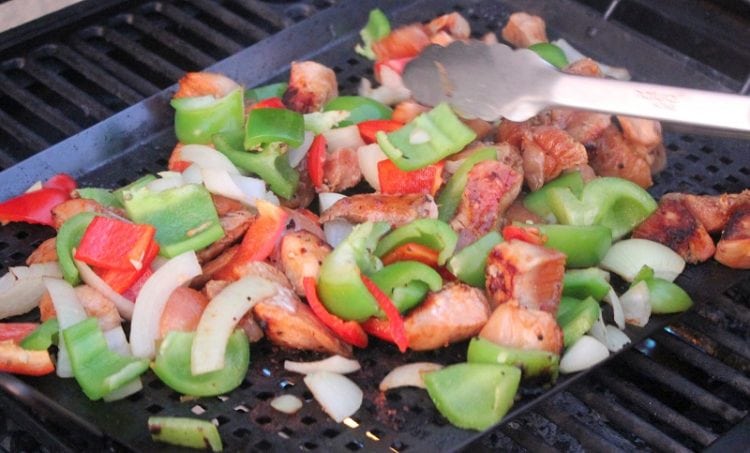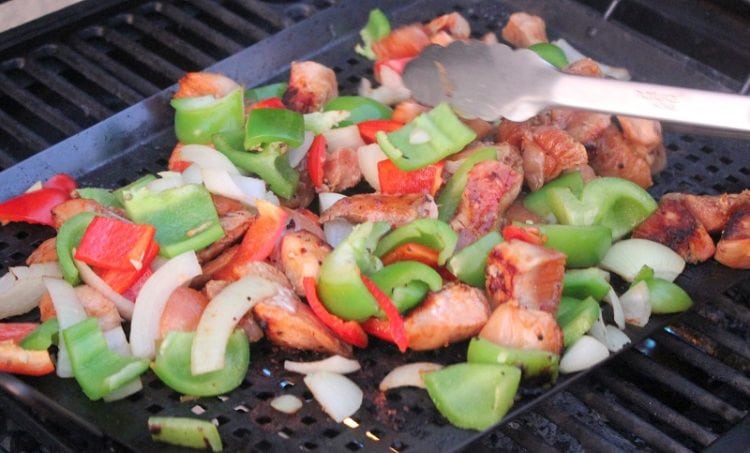 Toss and close lid again. Check periodically to make sure peppers aren't blackening too much. When you chicken is done and juices run clear, pull everything off of the grill.
This is a great dish for leftovers as it reheats really well!