Bigger than a plastic pumpkin, smaller than a pillowcase, and the top cinches closed. The perfect trick or treat bag for Halloween night!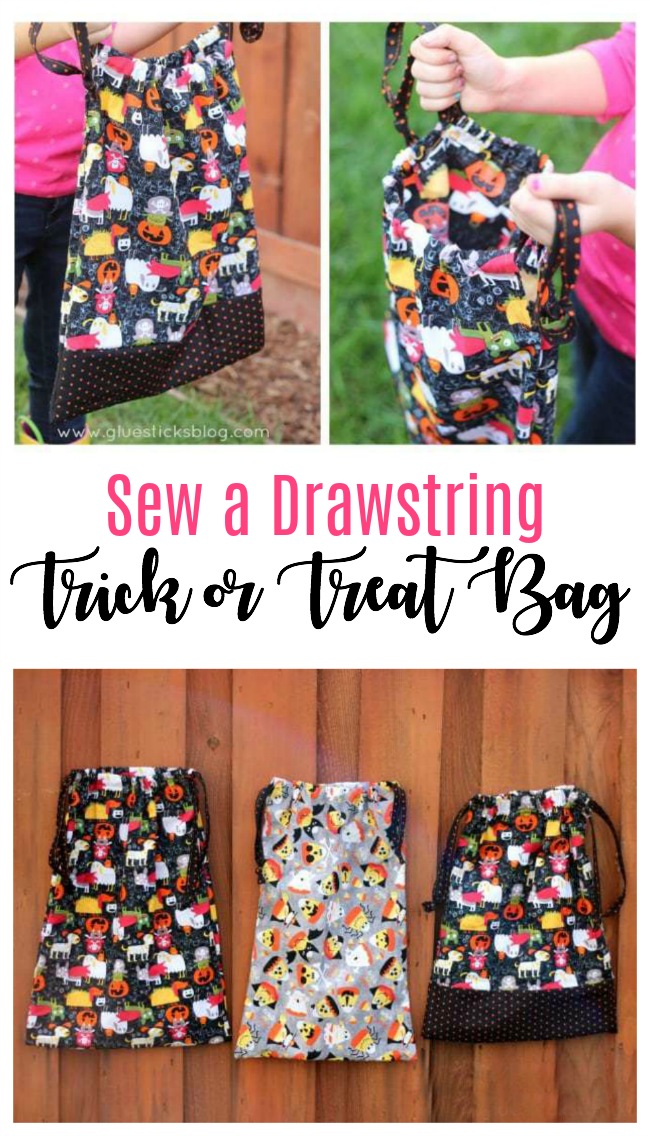 The kids each have a fabric trick or treat bag that I made 4 years ago and they still use them! Just a basic drawstring bag that holds plenty of sweet treats! And this pattern is great for other bags too, just swap out the fabric! Use them to store Legos, or a place to keep wooden magnetic dolls, or jewelry! They are so fun and so easy to make.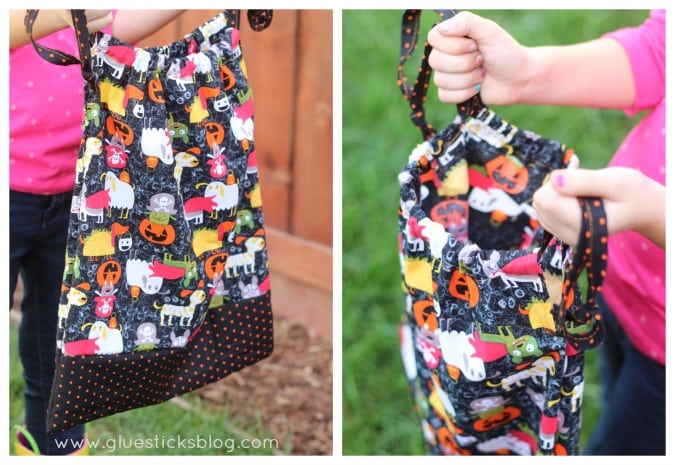 I made some with one type of fabric and some with a cute contrasting band at the bottom. I found these fabrics at Joann's and knew I needed them…for something. Anything! And the kids needed new buckets for trick or treating so it was the perfect match.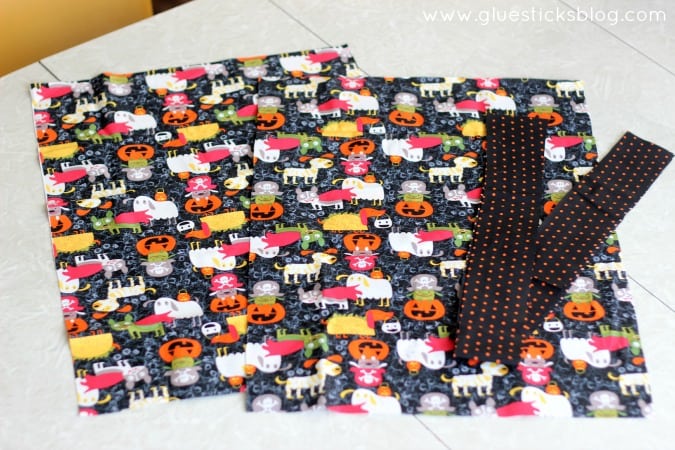 Drawstring Trick or Treat Bag Tutorial
You will need:
2 pieces of cotton fabric for each bag (21″h x15″ w)**
2 strips cotton fabric for the drawstrings (2″x32″)
thread
pins
scissors
measuring tape
sewing machine
iron
**if you want a contrasting band, cut your bag fabric 15×15 and a piece that is 15×6″ for the band. Sew together. Repeat for other side of bag.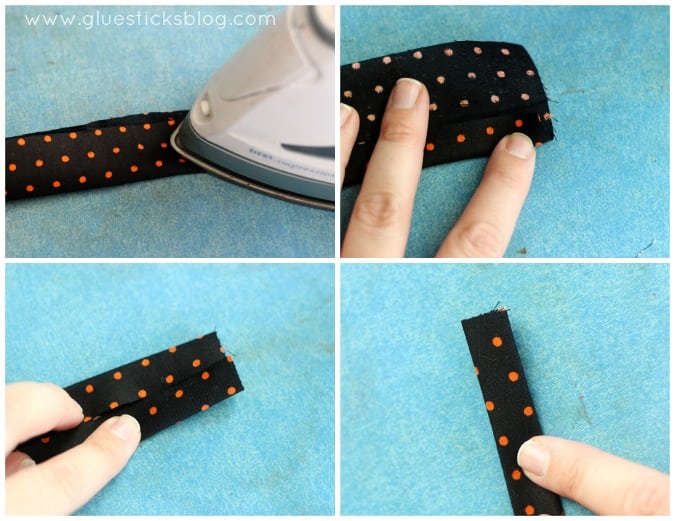 Begin with your drawstring strips of fabric (2″x32″). Fold in half and press.
Open and bring one side to the center fold. Press all the way down the strip.
Repeat on other side, bringing side to center fold and pressing.
Fold in half and press. It should look like a strip of bias tape now.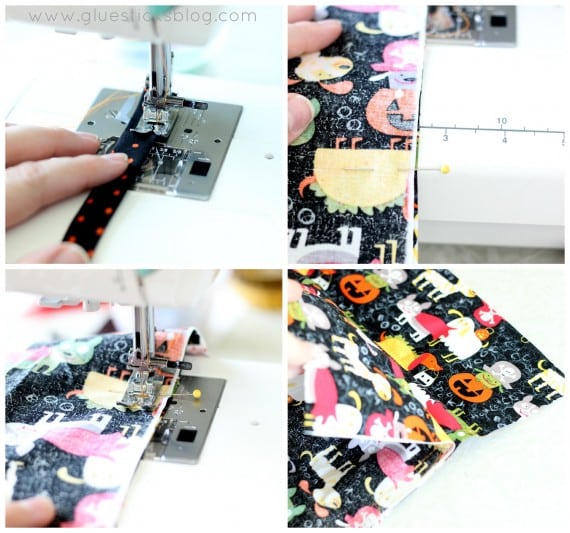 Stitch along each strip using 1/8″ seam allowance. Set drawstrings aside.
With right sides together, pin 5″ from the top on both sides of the bag (see 2nd photo).
Begin at the pin and stitch all the way around (side, bottom, and other side) until you reach the pin on the other side of the bag. Â Clip corners. Use a 5/8″ Â seam allowance.
Your bag will have 5″ flaps like this (see 4th photo)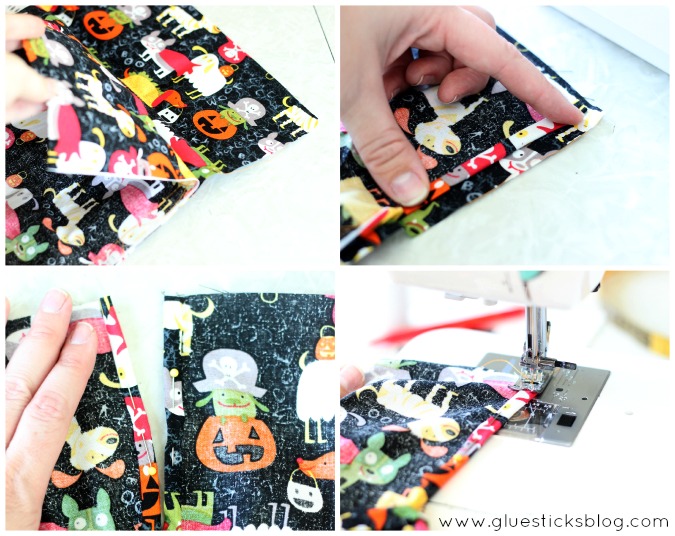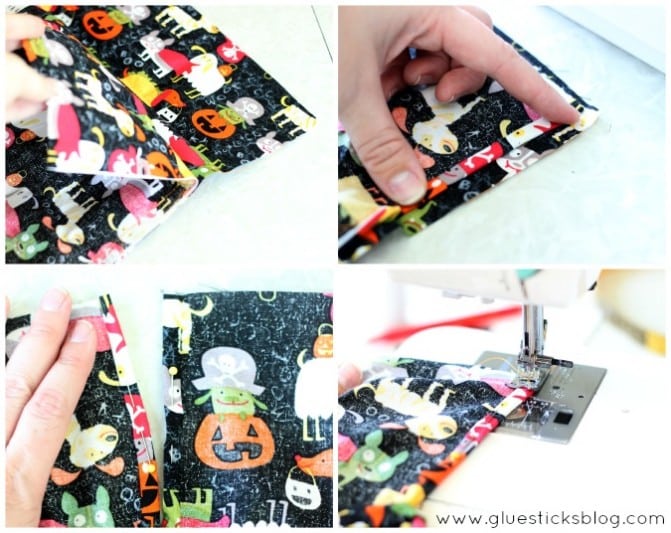 These flaps allow the bag to open wider. You need to hem them so that they do not fray.
To do this, fold each side over 1/4″ then over another 1/4″. Press and pin. Repeat for the other side.
It should look like this. (see 3rd photo above) The bottoms won't form a perfect square, it will come to a point like a "v".
Begin at the top and stitch down one side to the "v" then up the other side. Hem the other side of the bag as well.
I hope that made sense. My photos are a little washed out, I realize now. Basically, just make sure the sides are hemmed somehow to avoid fraying. Serging or zig zagging works too.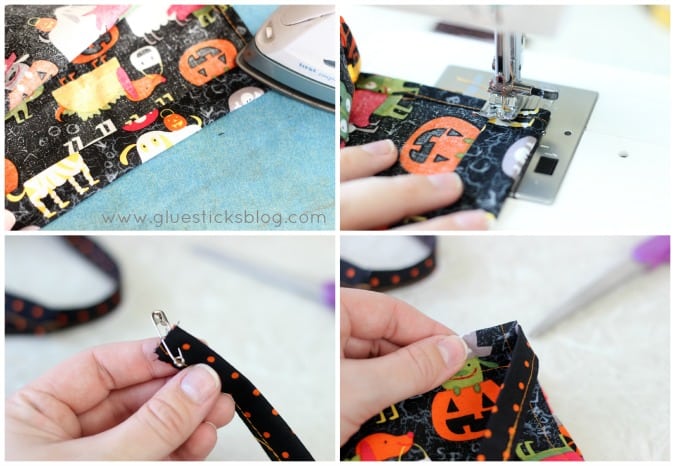 Now that the side flaps are hemmed you need to hem the top of the bag to create a casing for the drawstring to slide through. Fold over 1/4″ press. Fold over 1″ and press. Repeat for the other side.
Stitch, close to the edge. Repeat on other side.
Attach a safety pin to the end of one of your drawstrings and slide through casing. Repeat with other drawstring on the other side of the top of the bag.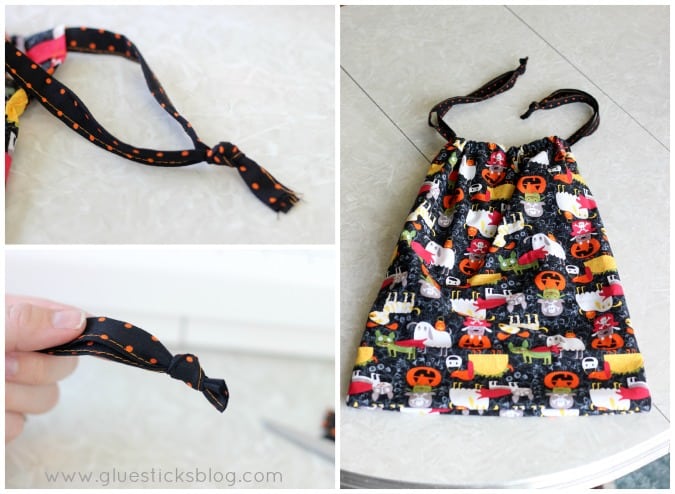 Almost done! You will now have two drawstrings coming out each end. Tie them together. Repeat on other side. Trim end.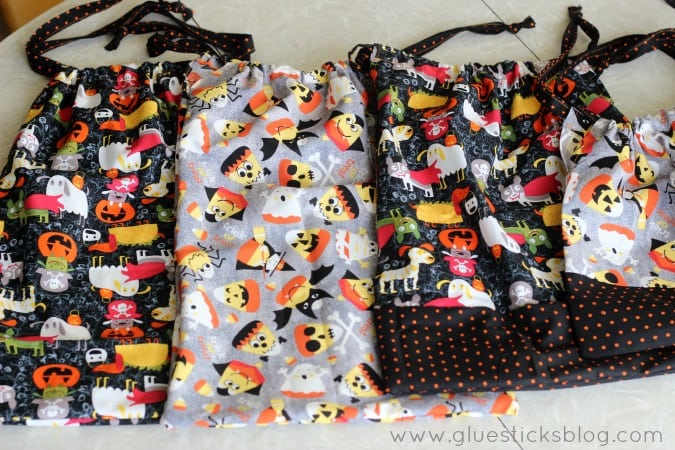 That's it! Scrunch to close, loosen to open. Perfect for keeping candy safe, even if the bag gets full (heaven forbid!…we will stop trick or treating before that happens.)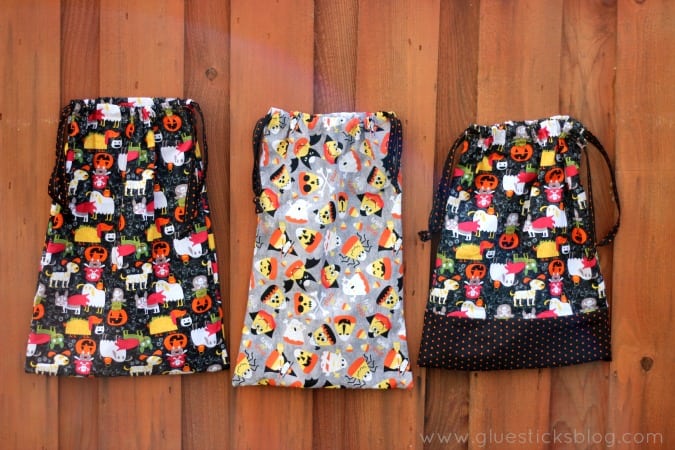 You might also like…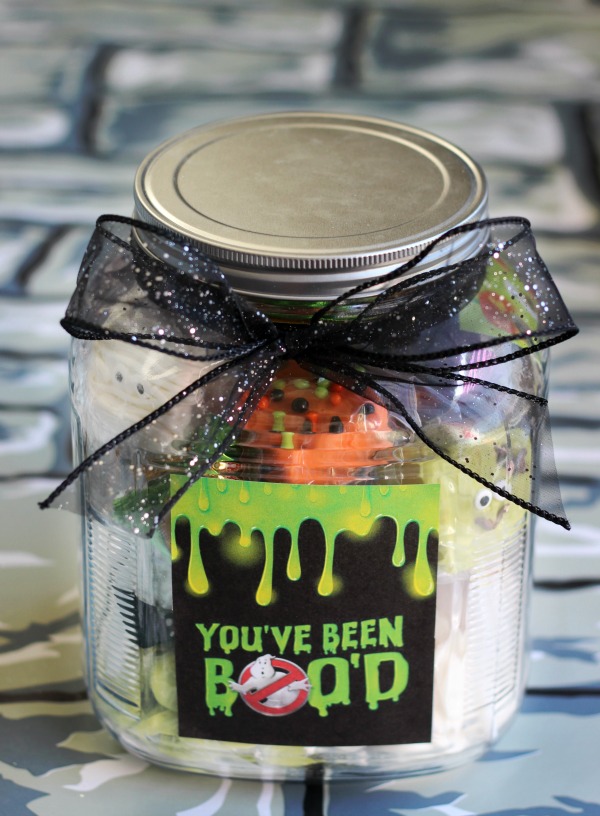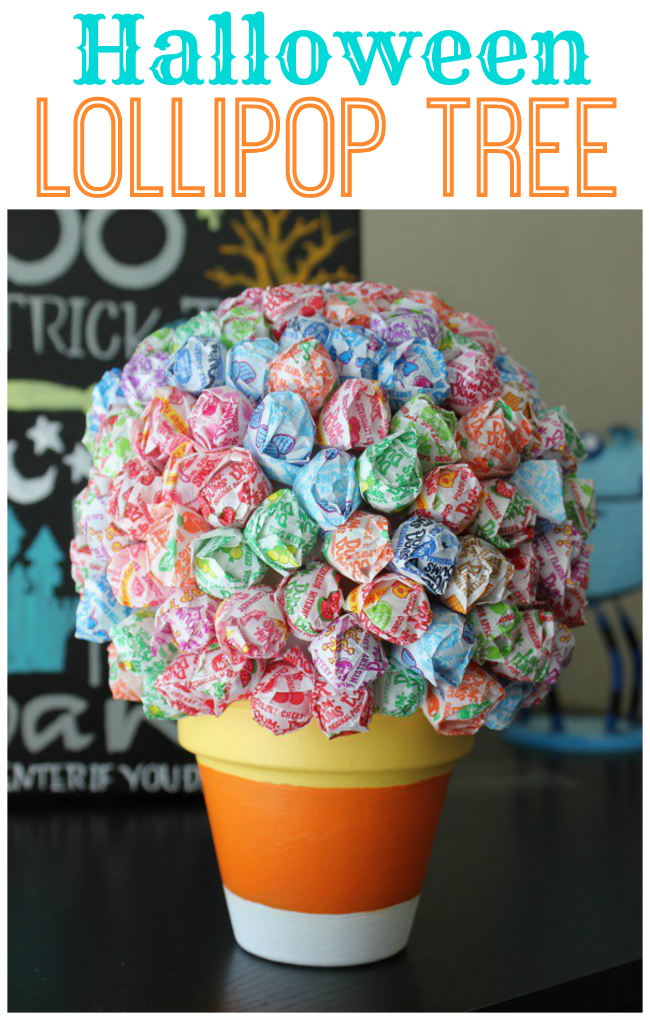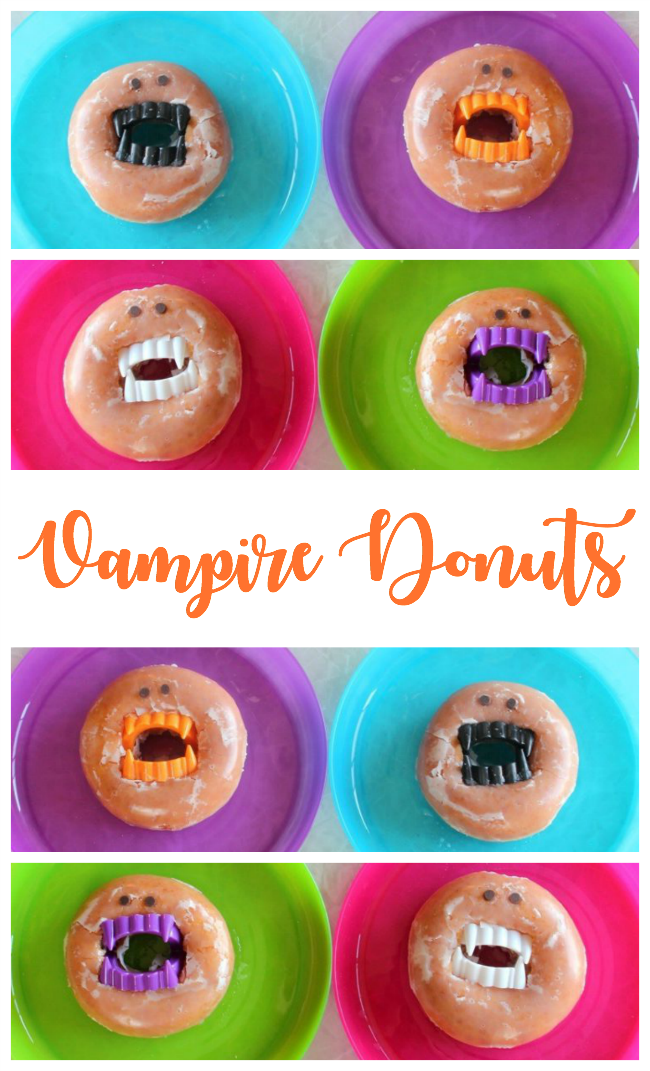 Welcome! I'm Brandy, mother to 5 darling kiddos and a cute black lab named Toby. My husband is in the Coast Guard so we've lived all over the place, turning each house into a home. I love baking, sewing, making cute things with my kids, and sharing what I've learned with all of you!