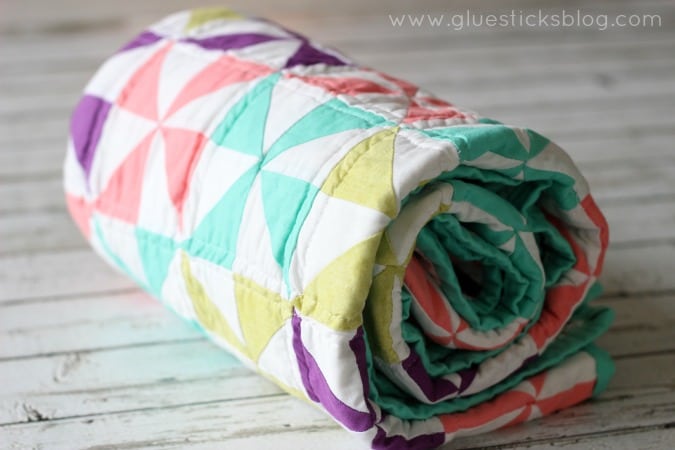 I made this quilt for my brother and sister in law who just welcomed a darling baby girl into their family! I wanted to make something that matched the nursery perfectly and so I asked my sister in law to let me know what colors she was going to use. She sent me back 4 colors. Aqua, coral, purple, and lime.
I searched for fabrics that coordinated with patterns, but without much luck. That's when I decided to use solid fabric in a fun and busy design. Pinwheels!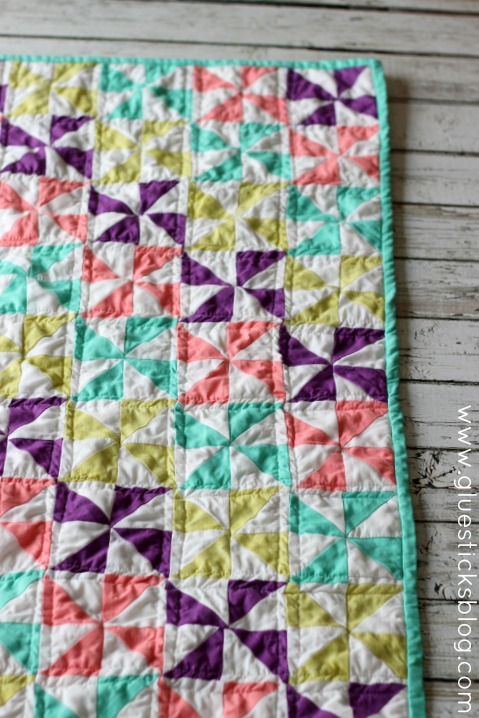 This was my first time making pinwheels and it was so easy to do. I am already planning a larger quilt for Dallin using pinwheels too. Basic, quick, and classic.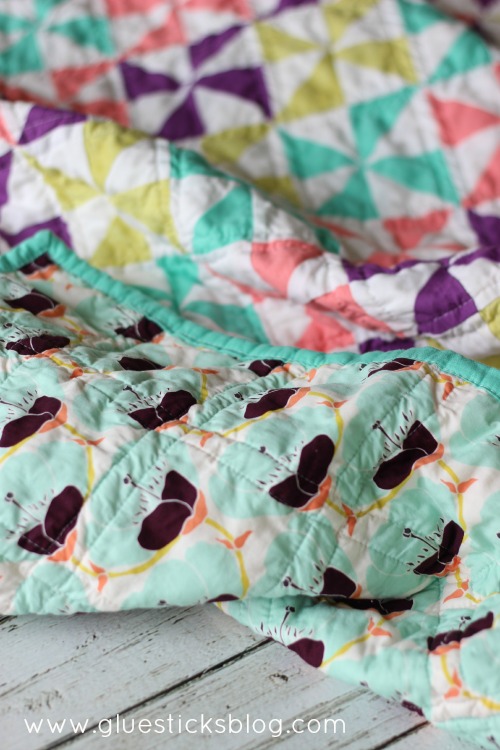 The back is a print that I found that coordinated in colors perfectly!  Feminine and floral.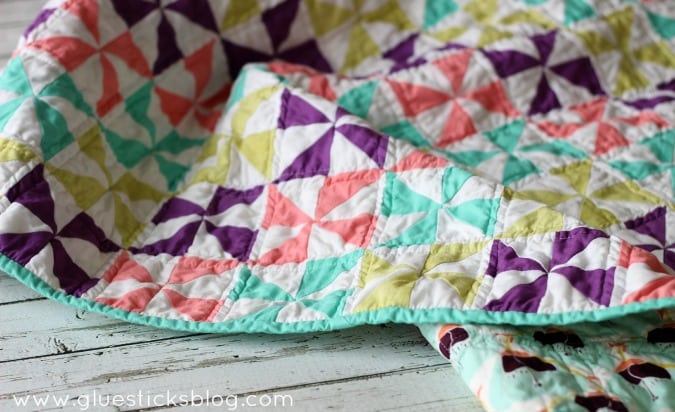 I used this tutorial for the pinwheels. I couldn't believe how simple it was. Perfect for a beginner like me!
You might also like…