Make the family a set of quilted Christmas stockings! Let everyone choose their own fabric and tie everything together with coordinating trim! I have a free pdf pattern that you can use to make everyone their own coordinated quilted stocking.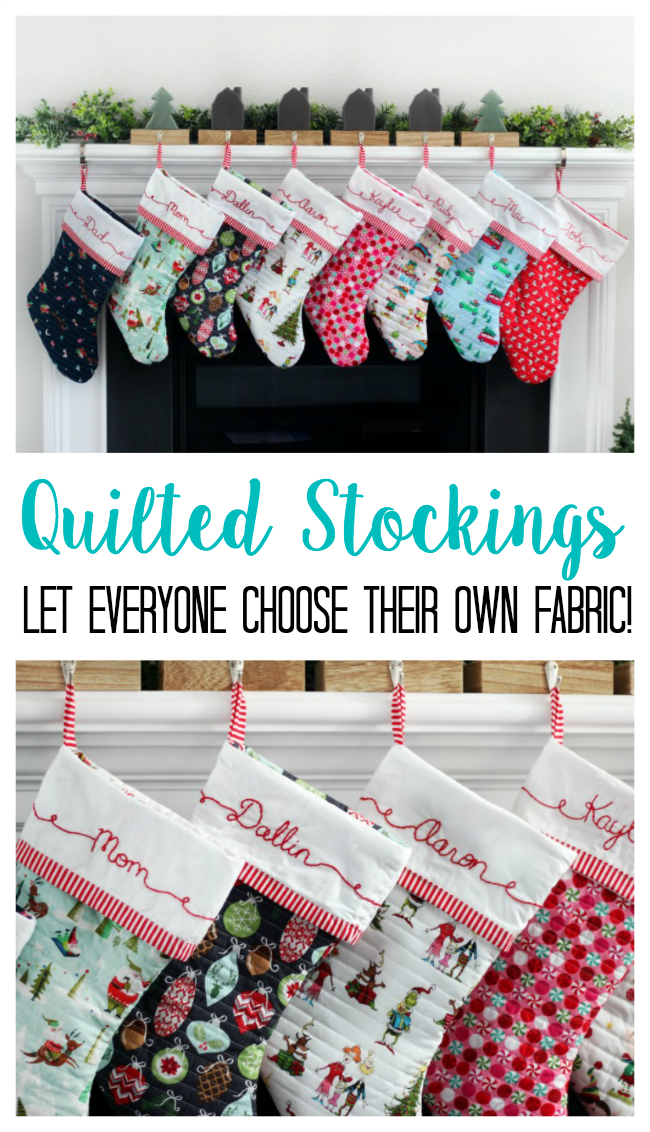 We've had matchy-matchy stockings for years and, while the kids are excited to see them on the mantel every year, I knew it would be more personal if they were each able to have their own custom stocking with fabric that they picked out on their own. I'm just giddy with how these turned out and know that they will be treasured for years to come. I started looking up ideas online and saw some beautiful stockings on Etsy by Tada Creations.  I loved how they were different fabrics, but all tied in together using a coordinating trim and hand embroidery. I used the photo on Etsy as my inspiration and created 8 quilted Christmas stockings for our family!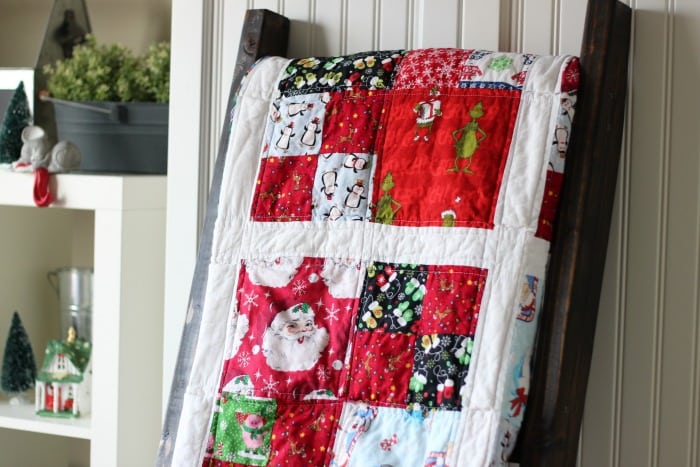 Our favorite Christmas item to pull out every year is our Christmas memory quilt. We went to the fabric store as a family a few years ago and everyone selected one or two fabrics that they wanted to use in our quilt. The result was a bright and cozy quilt that we keep on the couch during December for snuggling up in and watching movies. The fabrics were bold and some were a bit crazy, but I tied it all by using coordinating trim and binding. I decided to do the same with our family Christmas stockings!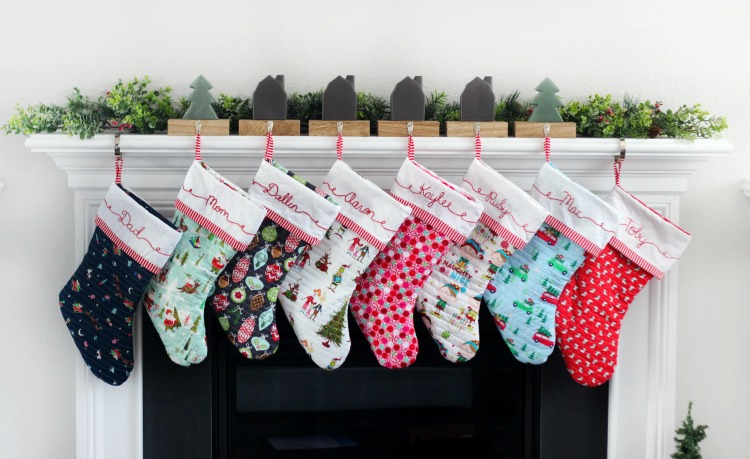 Being the compulsive crafter that I am, once I decided that I wanted to make these (ahem, on December 8th, ha!) I couldn't think about anything else until I had them in the works. Who makes 8 stockings mid-December anyway? So crazy. Etsy came through in a big way. I found half yard increments for the entire family and everything was shipped within a week.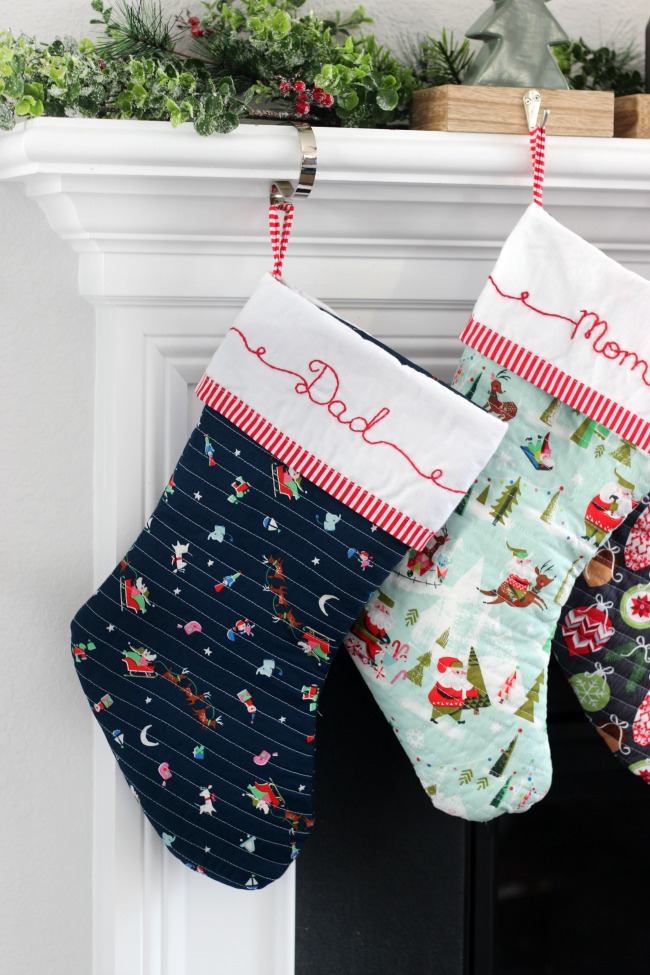 Aren't these fabrics fun? They don't match or really even coordinate, but the cuff and hand embroidery brings them all together even if the fabrics range from The Grinch to Riley Blake designer prints.
Machine quilting the outside isn't necessary, but I LOVE the look of quilted projects and it's really easy to do. You can see how I machine quilt small projects like this in this post.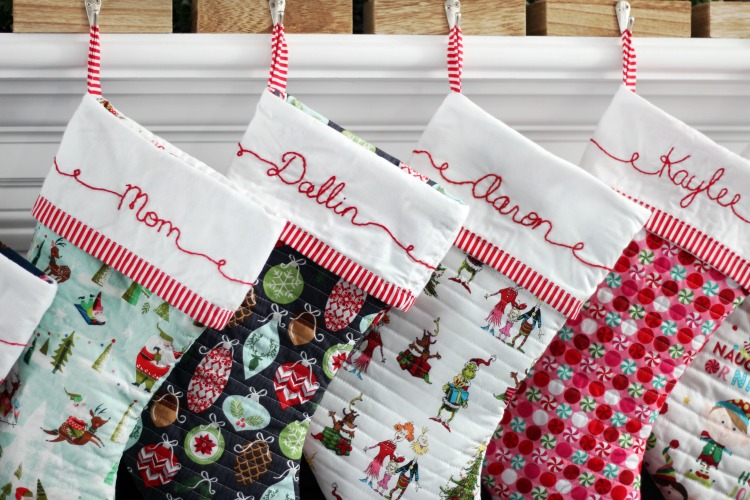 Even our dog, Toby, got one. I mean, if the kids are going to insist that he hangs a stocking it might as well match the rest of ours, right?
How To Make Quilted Christmas Stockings
Quilted Stocking PDF Pattern (click for pattern)
If you'd like to make a set of stockings for your family, I have a pattern that I posted years ago that you are welcome to use to make a simple quilted cuffed stocking. I recently updated it with new photos to make the process easier to follow. The older ones were made from burlap and weren't quilted. You can use any fabric you'd like (fleece, cotton, burlap) and line them in cotton.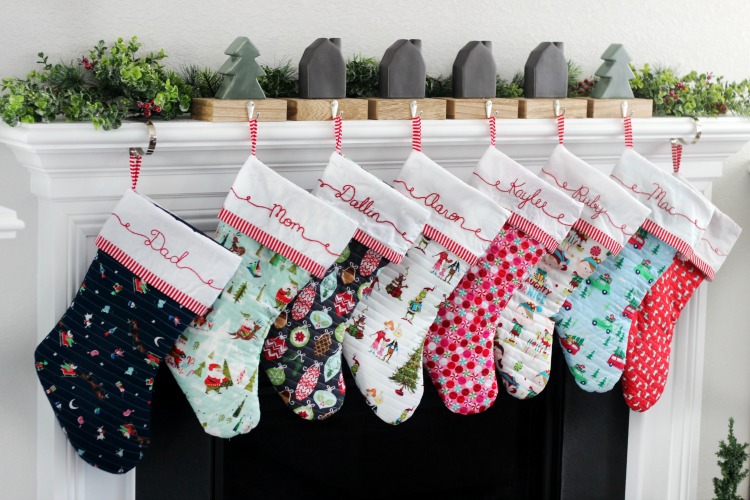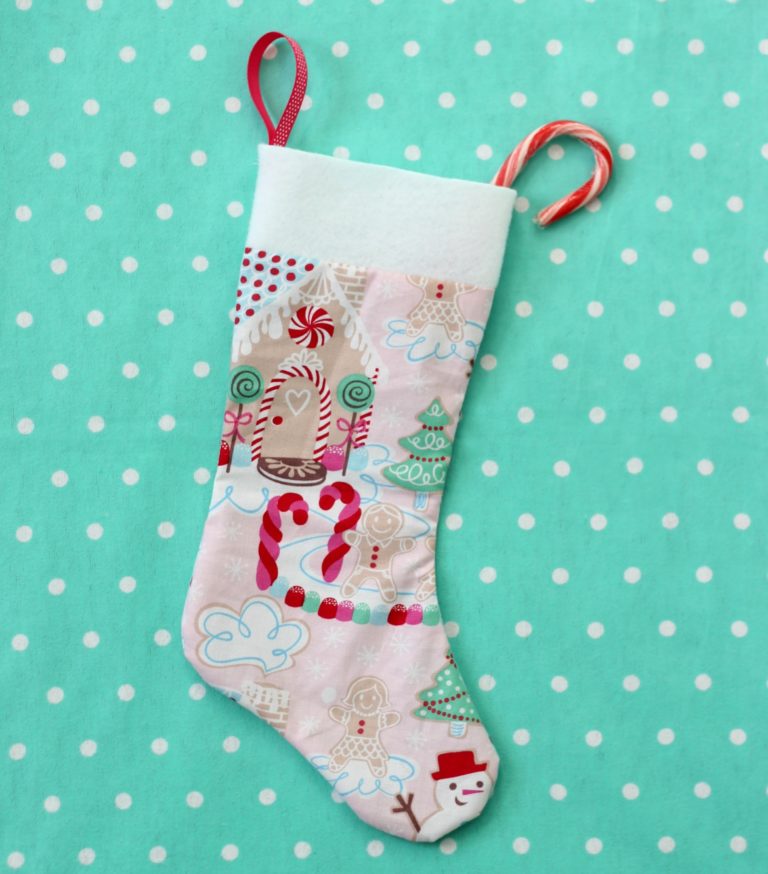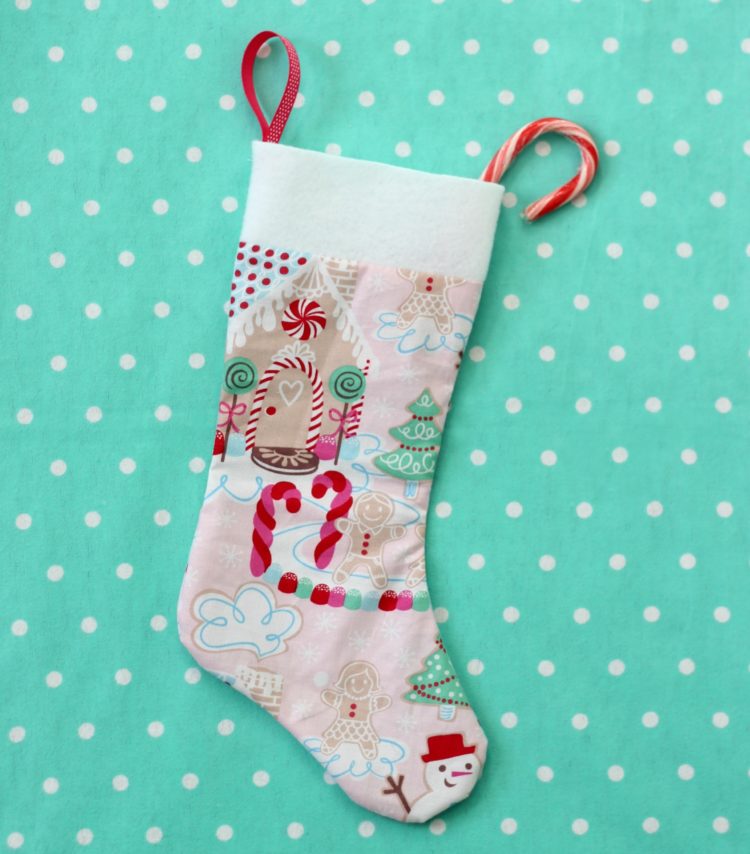 Looking for a simple stocking pattern for kids to make (with a bit of help)? Check out this cute one in my book, "Sew With Me"