This post was most recently updated on August 21st, 2019
An herb fairy garden is as practical as it is pretty! Trim the leaves of the herbs off to use in recipes and watch the flowers bloom. Such a fun way to brighten up the kitchen or yard.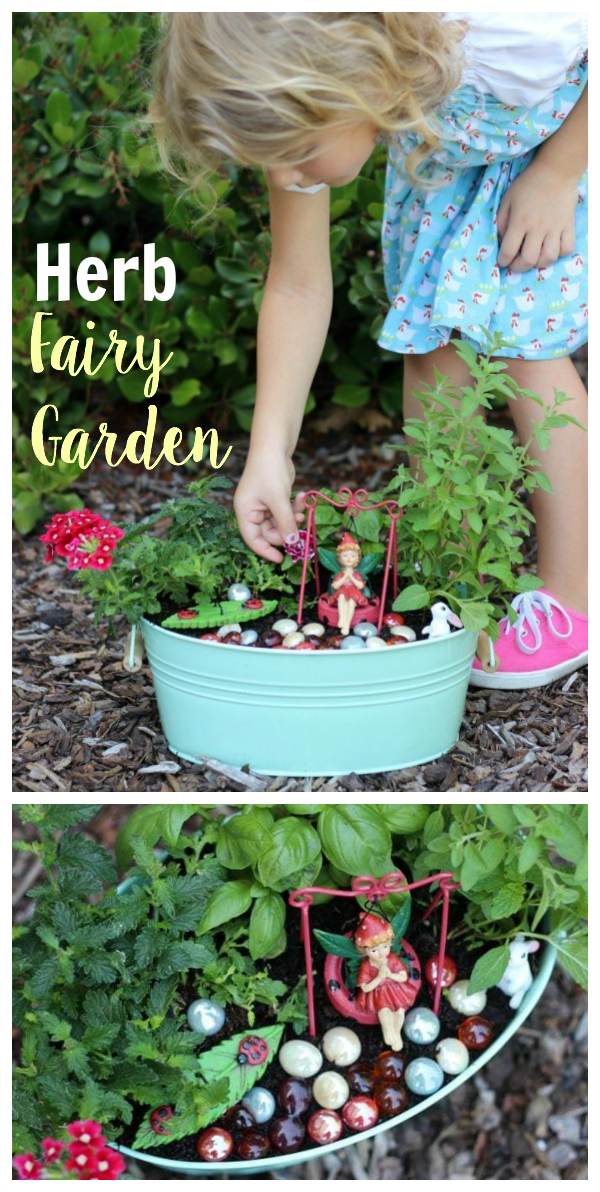 We've been at it again! Creating more tiny garden spaces. Ruby made this herb fairy garden for her preschool teacher's birthday. She is a good friend of ours and her daughter is Ruby's best friend so Ruby was thrilled to pick everything out to create a special fairy garden to gift to her.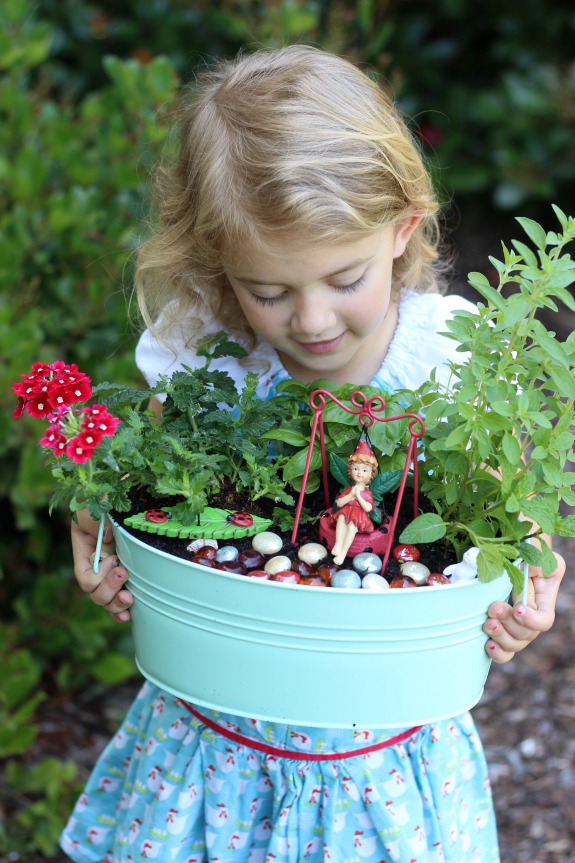 An herb fairy garden is pretty AND practical. Perfect to brighten up the kitchen or yard!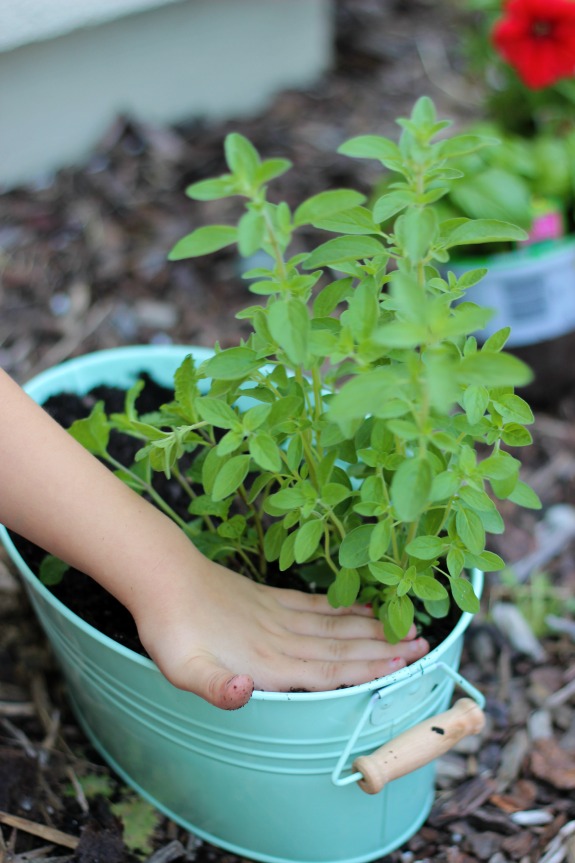 We bought basil, mint, and oregano. Basil is one of my favorite herbs to grow because it is hearty and delicious in so many recipes. Here's a list of
which herbs to grow indoors
and which ones not to. The ones that we chose, specifically basil, grow better outside.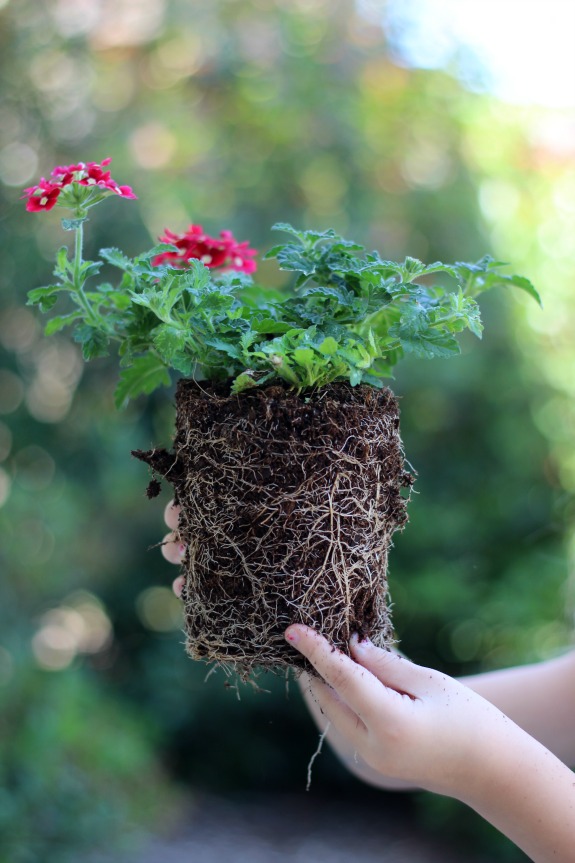 We also picked out some flowers for color. She liked these because they were "Ruby Red" in color 🙂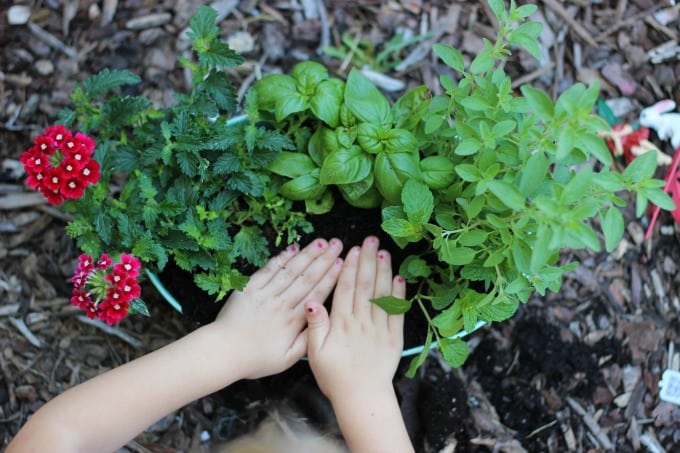 We've made enough of these that Ruby knows exactly what she's doing. We plant our gardens nice and tight. This doesn't allow for a lot of growth but really makes for a beautiful container garden. As these herbs grow they can be transplanted into bigger pots, but we generally make our gardens to just last one season.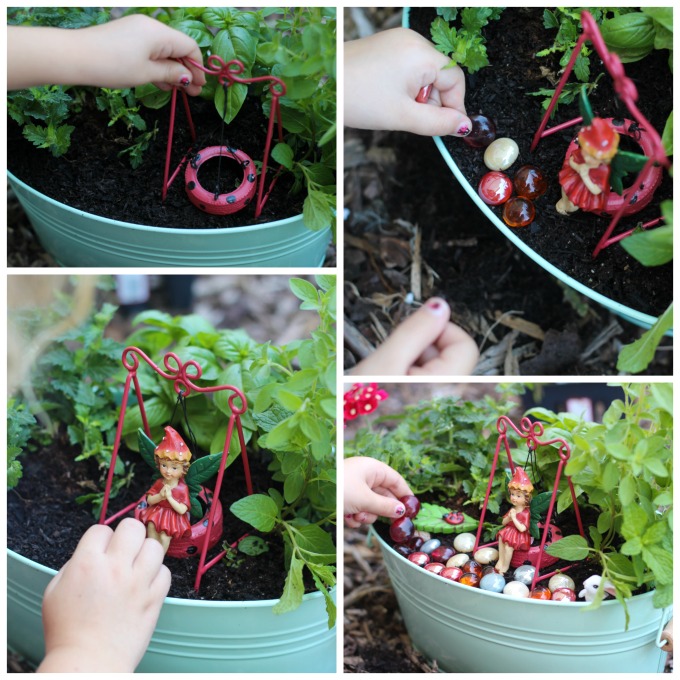 The most time-consuming part was choosing what accessories to use! We finally settled on a playground theme. A tiny see-saw, a tire swing, and a matching fairy. We also hid a tiny bunny in the garden.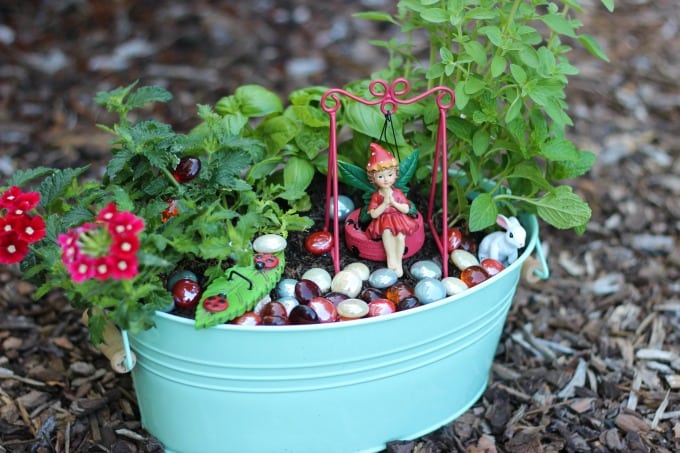 I tend to go with a "less is more" approach for adding accessories and decorating, but Ruby is the opposite. She wanted to use every marble that we bought and since this was a gift from her—I let her add as many as she wanted.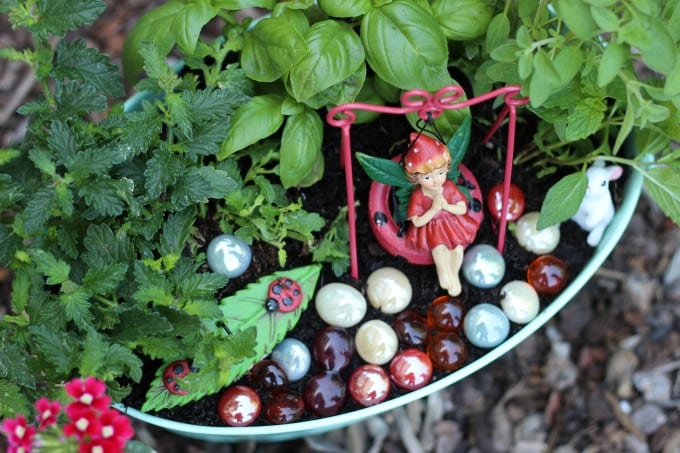 I think it turned out lovely! So fresh and pretty and a nice pop of color for Miss Kami's yard.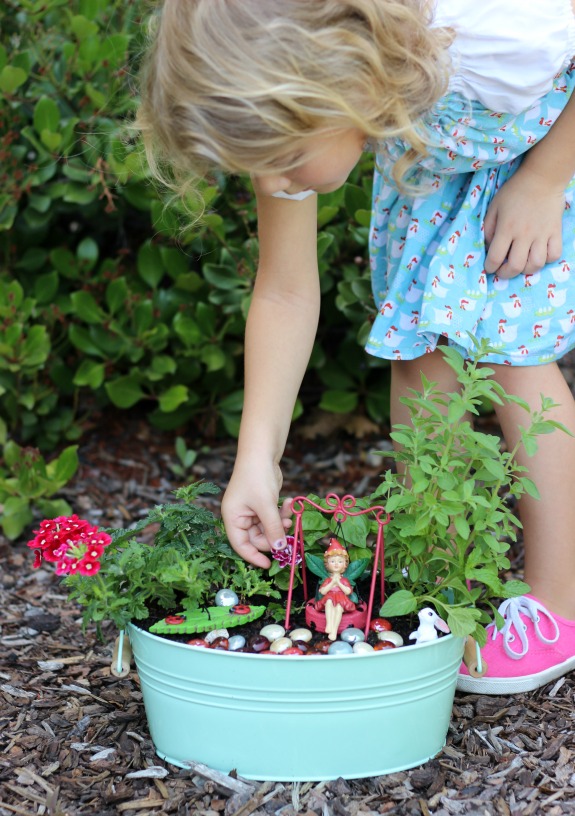 Here are some other fairy gardens that we have made!